The adult entertainment industry is one of the leaders in many different fields, lately, virtual reality porn. But let's take a look back 100 years to see how women pleased their snatches. There weren't any proper sex toys available back then. More like weird devices similar to the ones mechanics use in their shops. Wait until you see Polar Cub. If I were a lady and someone would give it to me as a present, I would probably be too afraid to use it. Say what you want, but it truly does look scary.
One very interesting fact about how these devices came to market. The producers simply marketed them as beauty aids. Very clever. It took quite some time for the sex toys to evolve in the pleasurable devices we are used seeing today.
To give you a better understanding about the evolution of sex toys, Glamour Magazine put together this cool video showcasing you different products from different areas. Sure, there were other available vibrators but these are the ones Glamour preferred over all the rest.
1920s: Polar Cub Electric Vibrator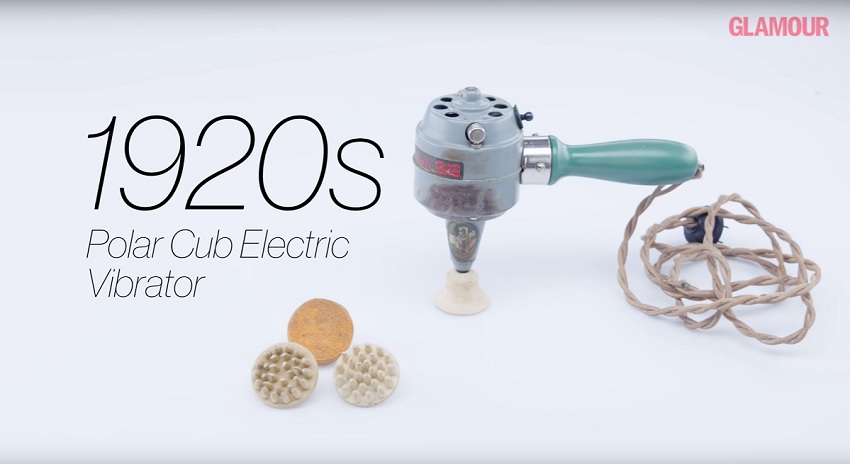 Not at all appealing to the eye but ladies sure did experience a ton of pleasure using it. Marked as beauty aid, Polar Cub Electric Vibrator looks more like a pneumatic drill than a female sex toy.
Back in the days, vibrators were used as a medical tool to treat female hysteria with climaxes.
1930s: Magnetic Massage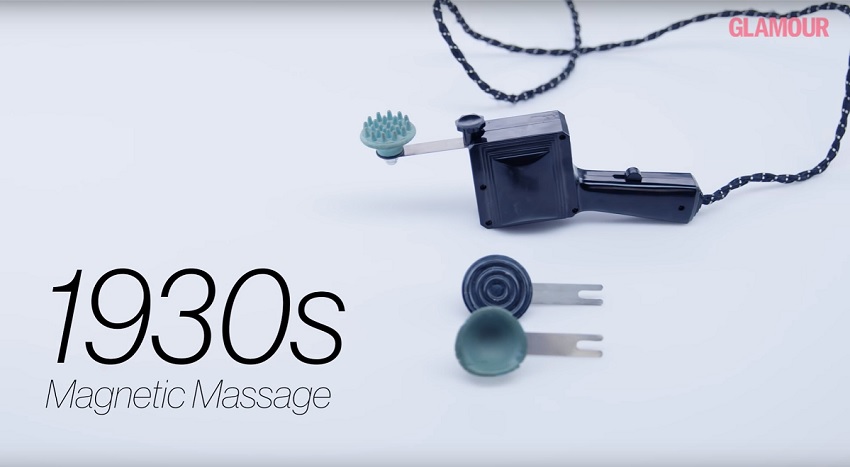 Still quite ugly, however, Magnetic Massage is a great example of the lighter and portable version of the older brother. Not only that but plastic designs also began replacing metal-made devices.
1940s: Oster Stim-U-Lax For Barbers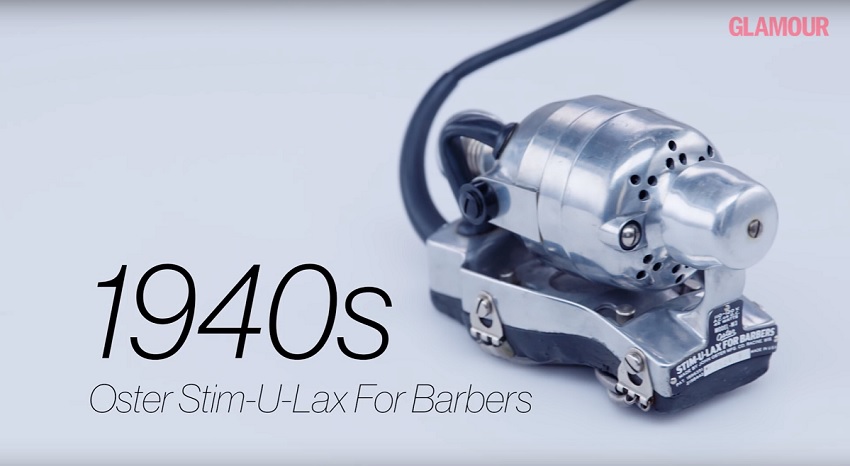 Due to women's creativity, a barber's scalp massage tool, Oster Stim-U-Lax for Barbers, got an entirely different purpose. Instead of massaging their scalps ladies rather massaged their down unders. A little weird on the outside, yet its powerful suspended motor created vivid vibrations.
1950s: Wahl Hand-E Vibrator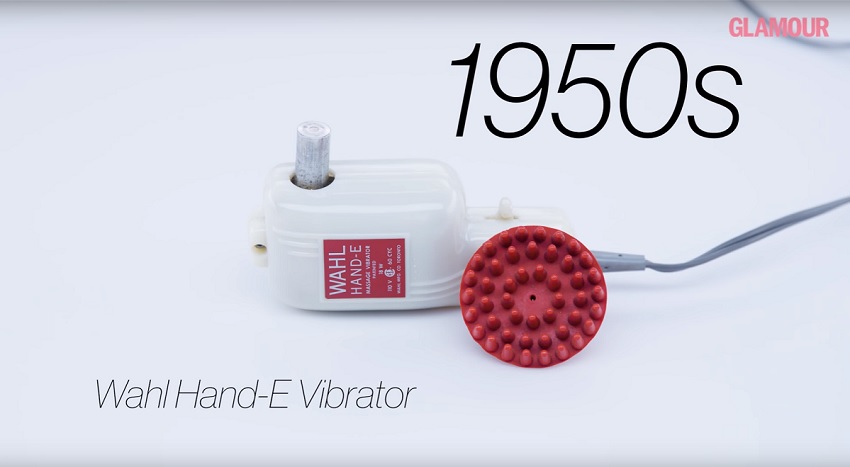 Similar to the Magnetic Massage, Wahl Hand-E Vibrator was designed to be faster and quieter. It even included a bunch of settings for different body parts massages. Kinda stylish, huh?
1960s: Vibra Slim & Niagara Hand Unit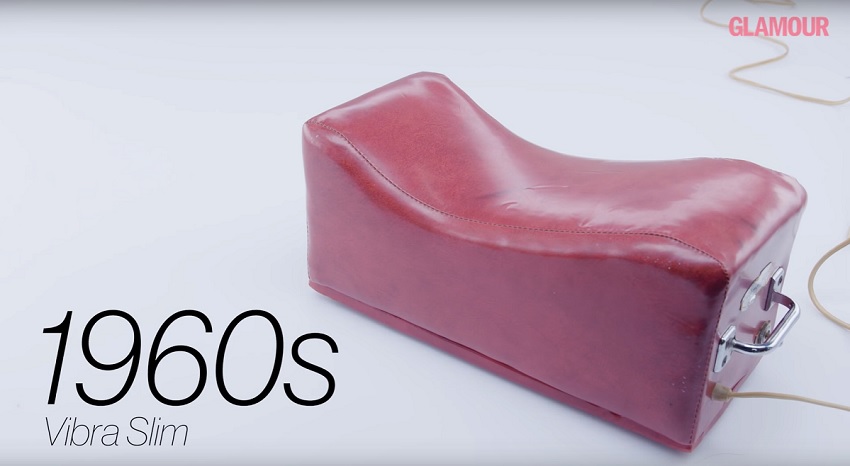 The first impression I got when I saw Vibra Slim was Sybian. A cushion-like design which releases vibrations while the girl enjoys sitting on it or straddle.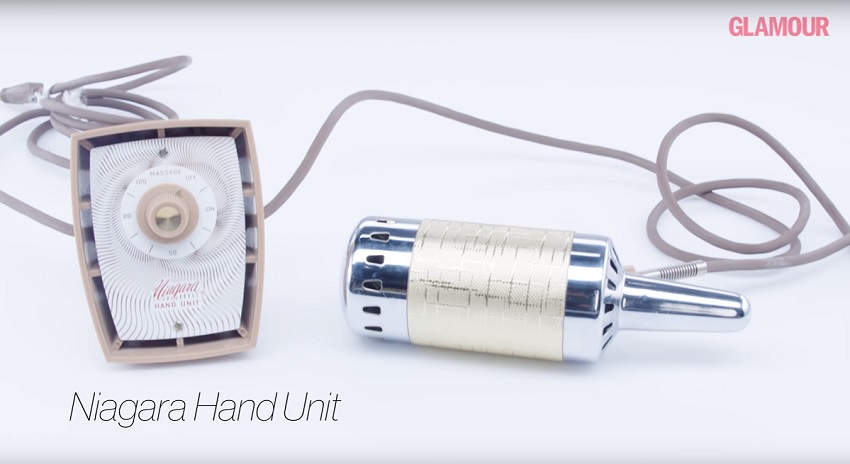 A more advanced version of the sex toy was Niagara Hand Uni. This was the first ever pleasure device for both external and internal use, featuring a dial for controlling speed.
From here on, the evolution of sex toys slowly began moving to a more eye- and pussy-friendly devices.
1970s: Hitachi Magic Wand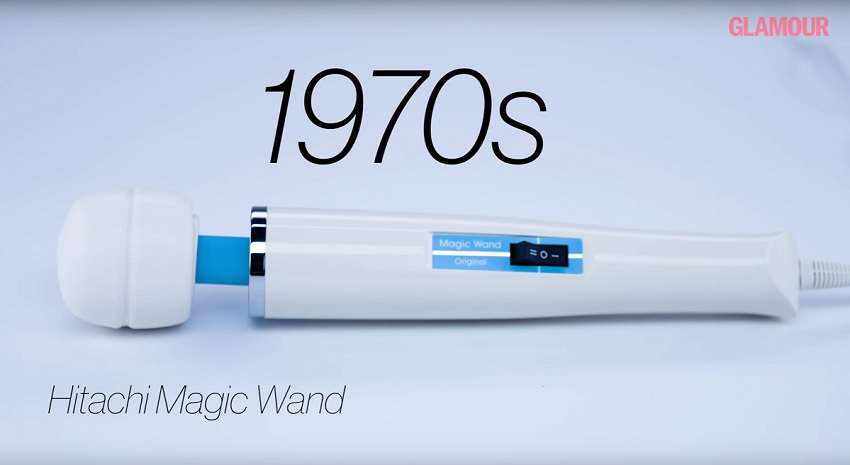 The big '70s when the still well-liked Hitachi Magic Wand was born. Finally, ladies (and gents) started going down on themselves with a smooth and stylish tool which they loved so much they kept on buying in and recommending it to others. Who would have known, it is 2017 now and Hitachi Magic Wand is still widely popular. They used to call it the "Cadillac of vibrators."
In 1968 was filed the first ever patent for the wireless vibrator aka the personal vibrator. Moreover, this was the first vibrator which was branded as a sex toy. From then on, it all when uphill.
1980s: Rabbit Habit Deluxe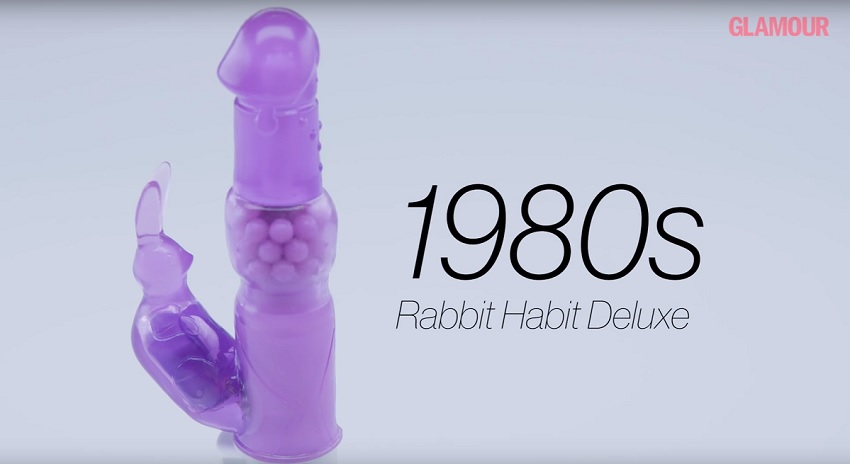 I am sure you recognize the Rabbit from Sex & the City. For your information, Rabbit Habit Deluxe became a best seller immediately after it appeared in an episode of the highly popular women-focused series in 1998. Vaginal and clitoral stimulation FTW!
1990s: Magnum Silicone Dildo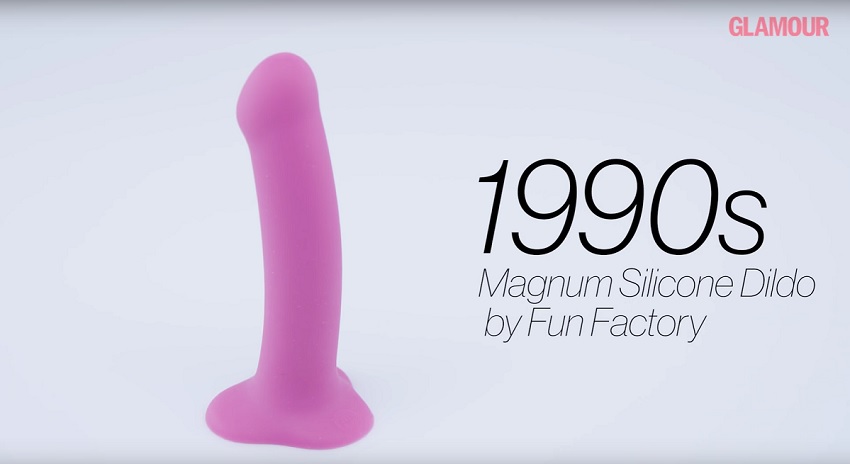 From plastic as the base, the evolution of sex toys slowly grew to using silicone as the material of choice. The skin-like feel and the flexibility were something everyone became an instant fan of. No need to think twice why Glamour picked Magnum Silicone Dildo as their preferred sex product of the '90s. Extra: Magnum was also used for anal penetration. Well, duh!
2000s: Jimmyjane Form 6 Vibe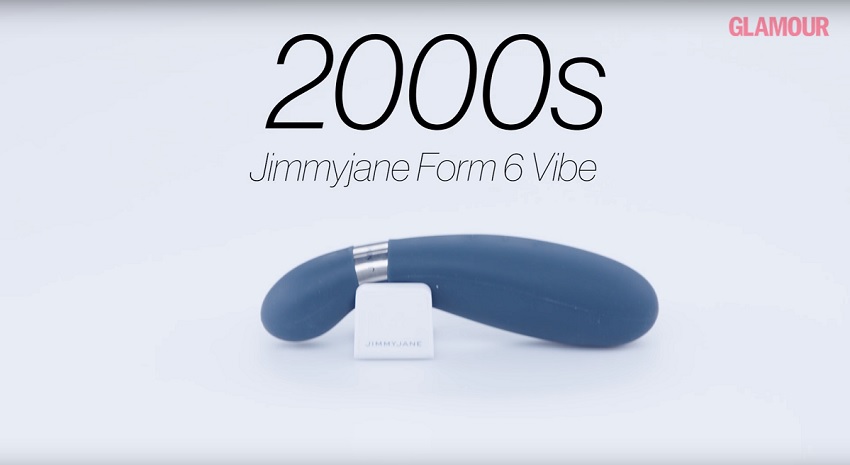 Finally, a fully waterproof sex toy for the women to have some fun with themselves while taking a bath.
2010s: Womanizer & OhMiBod Club Vibe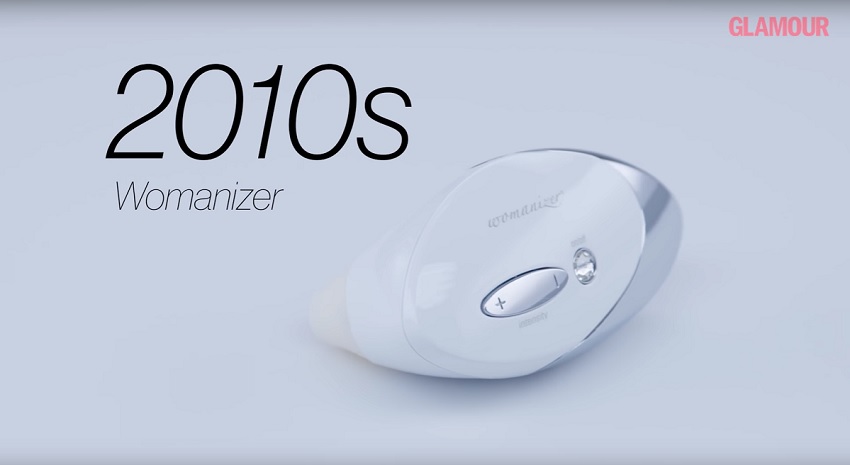 In this day and age, female pleasure devices are becoming smaller, sexier and very elegant. Some are so small a lady can easily wear it around her neck. But the ones which are truly inspiring are the remotely controlled Teledildonics. OhMiBod is one of those and you see it use the majority of webcam girls during their live sex shows. When you tip them, the device vibrates and gives the models pleasure. It is like you would be physically interacting with her. Just that you are not.