Every porn enthusiast has his favorite adult performer, but who are actually the hottest pornstars? Who ranks top in the adult entertainment business? That sure is a question hard to answer.
The battle for the highest spot is way harder than you may think. The whole adult game looks very simple, however, it is far from it. It is not just about the sex in front of the camera. There is way more happening behind the scenes. No, going naked, sucking, licking pussy and fucking in front of the lens is not as easy as it may sound.
Creating a list of top adult stars is hard work. Not to mention, there is no list out there that is the same. Every ranker has a different approach and standards that he follows to pick the top female adult stars. If there is a star ranking first on one site, that does not mean she will even appear on someone else's list. And there is nothing wrong with that. We all fancy different things.
As for the hottest pornstars, they are super busy people if they want to stay at the top. As a matter of fact, it is not only about putting out a certain number of explicit scenes and XXX movies each year.
Aside from staying healthy and taking care of their bodies, they have various tasks they need to do on a regular basis. For instance, with all the social media craze, it is very important for the adult performer to stay active on a daily basis. Fans are hungry for fresh content and they need to be entertained every single day. If not, they may quickly forget about the hot performer. Not really.
Whether it is on Instagram, Twitter, Snapchat, you name it, to stay at the top and have (and keep!) a massive social media following, an adult actress needs to strategically update her accounts. Bombing out random sexy photos and videos of star's daily life here and there will not do much. Porn aficionados are getting pickier and pickier.
With help from Vporn, we gathered our top hottest pornstars for you. The top three are very tight, still, numbers do not lie. That said, let's together take a peek at who are our most popular and hottest pornstars.
At any give time of the day, feel free to head over to Vporn and find all the hottest and most vivid porn scenes these stars released.
The hottest pornstars of the year
45. Katie Kush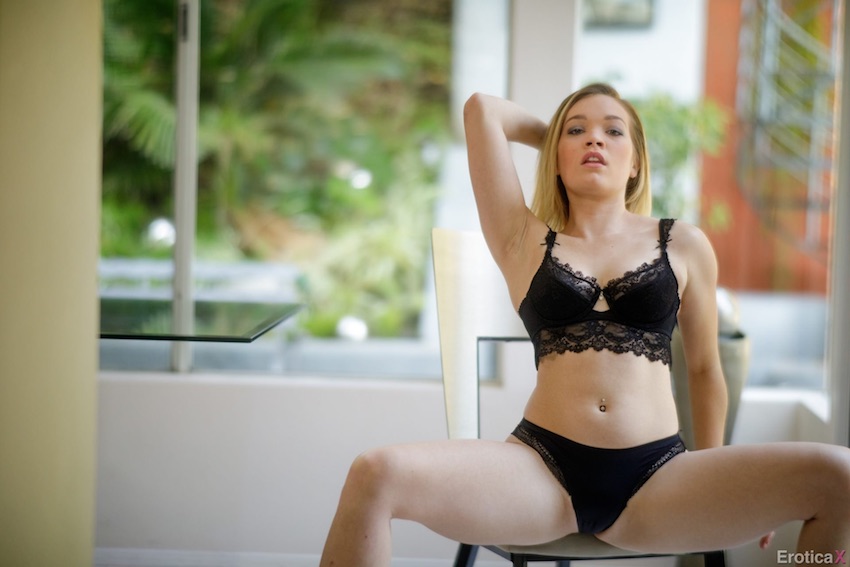 The perverted and the outstandingly adorable and open-minded Katie Kush was once a webcam model, but camming just did not fulfill her 100%. That said, she decided to take the plunge and entered the adult entertainment industry. Even though Katie Kush is still one of the hottest new pornstars, she is already making some epic moves in the Smut business. One specialty that you will surely enjoy about Katie is the fact of how insanely stretchy her body is – perfect for performing all sorts of unbelievable sex poses. If you are ready for some fresh meat, watch an XXX performance or two featuring Katie Kush.
For your information, Katie was born on April 21, 1997, in San Tan Valley, Arizona.
Instagram: instagram.com/katiekushxx2
Twitter: twitter.com/katiekushxxx
44. Sybil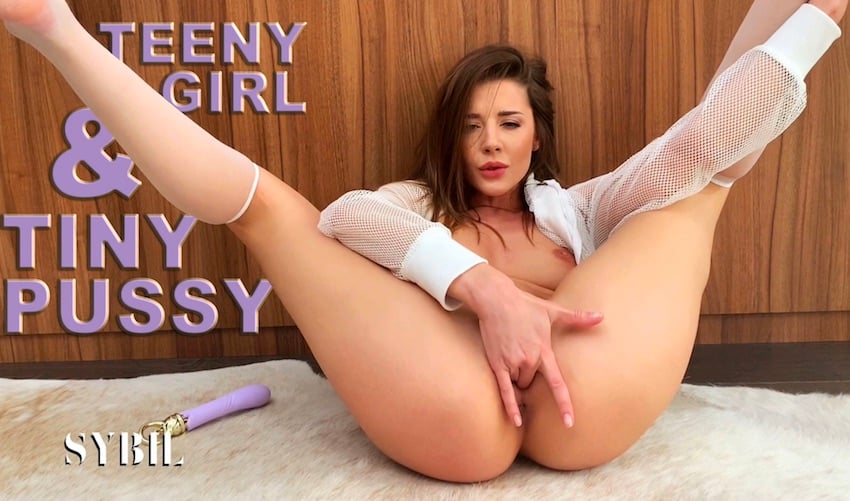 Sybil is one cute and innocent-looking hot pornstar who entered the world of the adult media back in 2015. Even though she has been around for a good minute, Sybil is still considered pretty fresh. I mean, even after doing porn for twenty years, I bet her gorgeous looks will make her feel she just turned eighteen. Moreover, Sybil has tons of experience spending kinky moments with another hot vixen or pleasing a throbbing shaft. If you see her on the streets, Sybil might be too shy to talk to you. However, once she is on a porn set, she releases her perverted animal, and you get to experience Sybil like never before.
Instagram: instagram.com/olga_sybil
Twitter: twitter.com/sybila_official
43. Emily Willis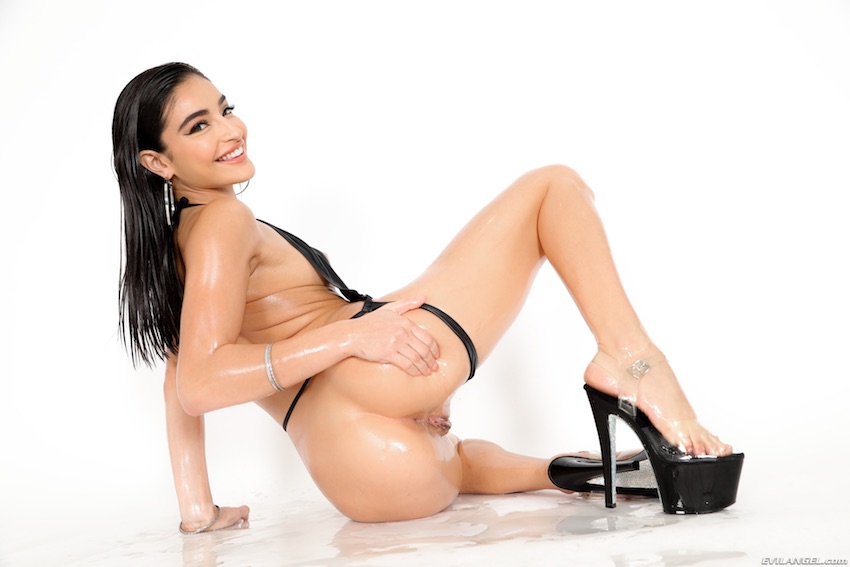 Emily Willis is a smoking hot Latina babe who is absolutely to die for. With her cute smile, small and perky tits, round ass and stretchy legs, Emily can drive everyone crazy. Thanks to her ballet years, Emily fits the adult entertainment industry perfectly. Yes, she is a flexible ballerina who can have sex in all sorts of different positions. Moreover, Emily Willis was born on December 29, 1998, in Argentina. If young hotties of exotic looks are your thing, then you must definitely search for all the Emily content that is currently available. She does cocks and she does pussies – a multi-talented lady if you will.
Instagram: instagram.com/emilywillisx3
Twitter: twitter.com/emilywillisxoxo
42. Ania Kinski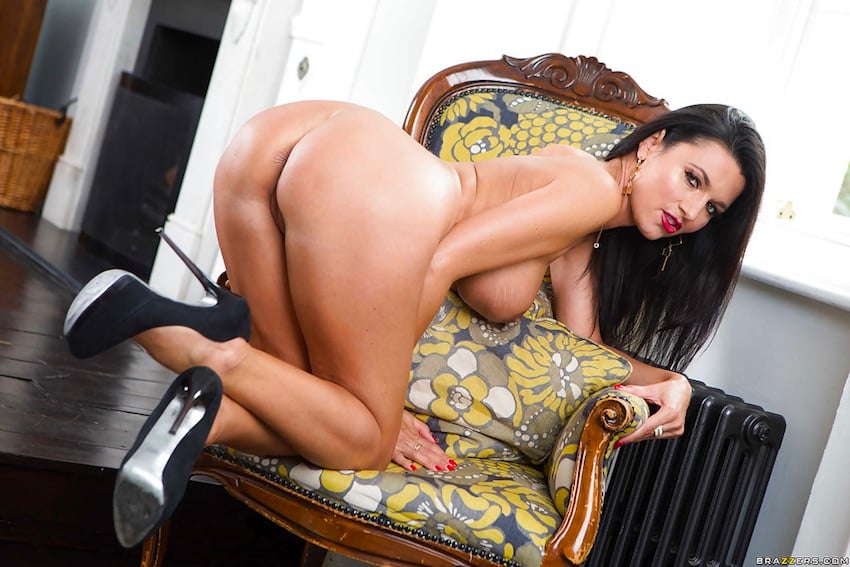 While we could easily call Ania Kinski a MILF, she is still pretty new to the Smut world. In fact, you might be hearing of her for the very first time right now. I tell you one thing; you better investigate this slut machine in great detail as she knows a thing or two about fucking. I bet you guessed already that Ania must be from Europe. You are more than right! She was born on July 31, 1980, in Poland, but living throughout Europe. She did a lot of dancing first when her client suggested she tries porn. It was an immediate yes, as Ania likes to have sex all the time. Fun fact: just as she appears on the camera, so is Ania Kinski in real life.
Instagram: instagram.com/aniakinskiofficiel
Twitter: twitter.com/aniakinski
41. Kenna James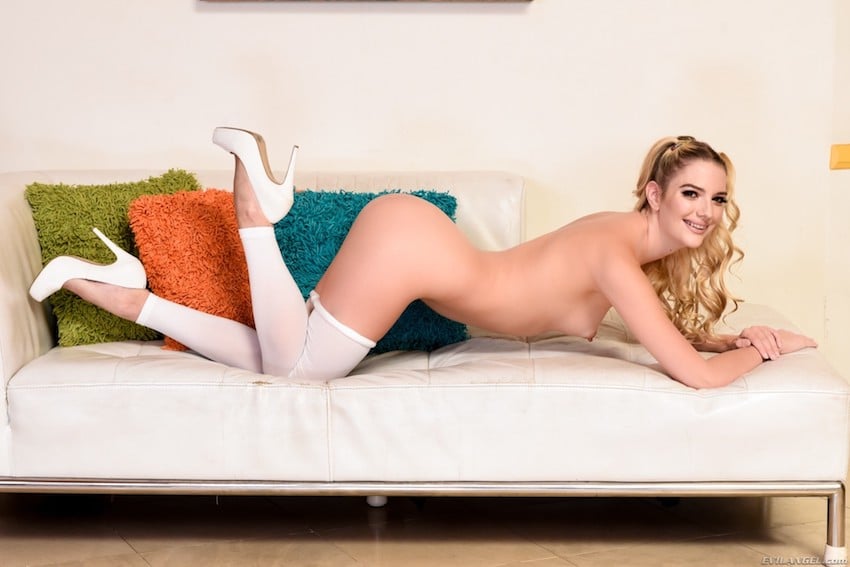 Kenna James is a slim, young and cock hungry blonde babe, the perfect pack of goodies that make her one of the hottest pornstars out there. She was born on August 27, 1995, in Indiana. Just watch any of her videos and you will be blown away in an instant. Whether with a girl or with a stud, Kenna James always makes sure the performance is mind-bending. By the way, back in 2016, Kenna was also crowned as Penthouse Pet of the Year. James has been in the adult game for a while and there is no sense of stopping for her.
Instagram: instagram.com/realkennajames
Twitter: twitter.com/kennajames21
40. Evelyn Claire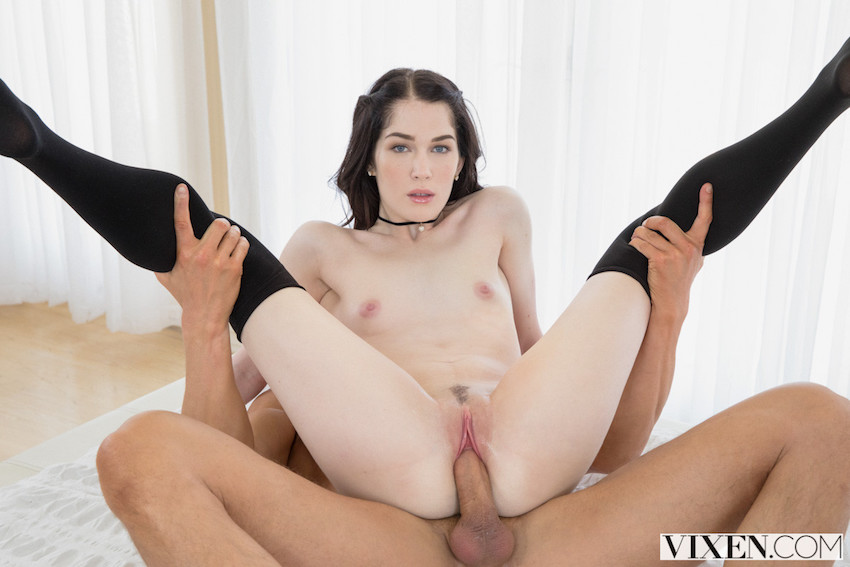 Brunette hottie with tattooed and a slender pale body, yes, we are speaking about Evelyn Claire. She calls herself an "art freak," and it sure does fit her more than perfectly. Also, you can see Evelyn do a lot of modeling and styling, too. Evelyn is in the adult entertainment business for about two years and shot her very first porn with the one and only, Greg Lansky. So far, she worked with many notable brands, like Jules Jordan, BLACKED, Evil Angel and Wicked Pictures, to name a few. We will be seeing a lot more coming from Evelyn Claire, taking pussies and cocks regularly.
Instagram: instagram.com/luvevelynclaire
Twitter: twitter.com/luvevelynclaire
39. Sara Jay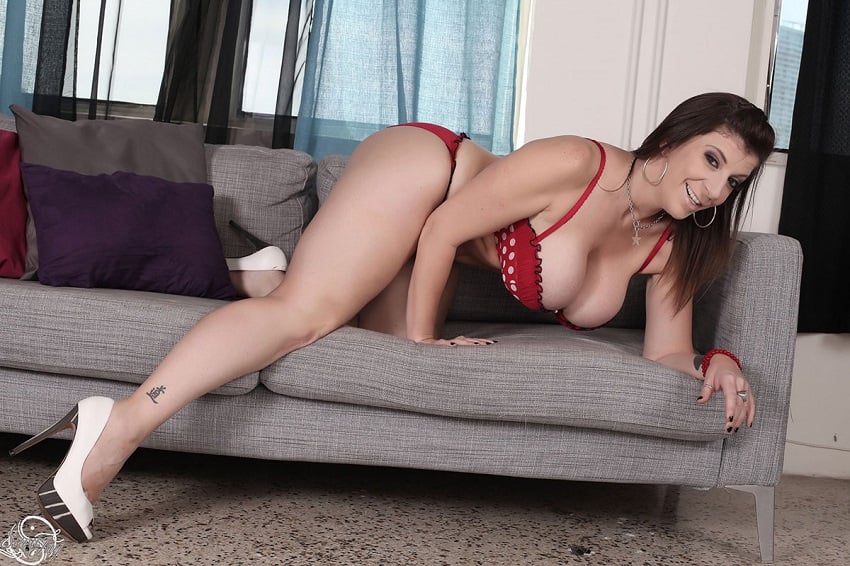 The unstoppable Sara Jay is one of the curviest pornstars ever. A 41-27-41 body and a pair of gigantic, 36E, boobs say enough that she is like no other. A one of a kind sex machine who goes down on any cock. However, the bigger it is the more excited she gets. Sara wraps around a fat dong with her pussy lips tightly and slides on it with so much fire the dude is left speechless for weeks ahead.
Sara once said that she would blow the whole of her favorite soccer team members' cocks if they win. Sadly, they lost.
Instagram: instagram.com/officialsarajay
Twitter: twitter.com/sarajayxxx
38. Ariella Ferrera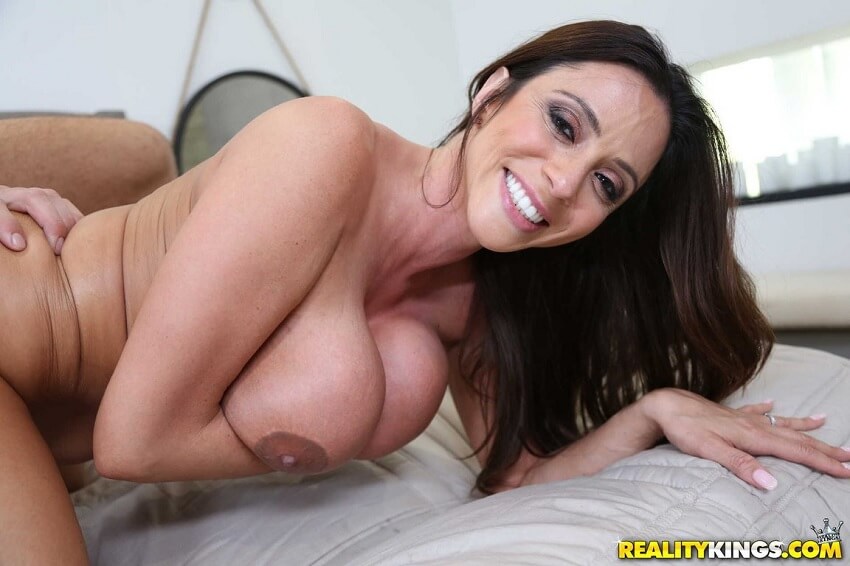 The busty MILF you always wanted in your life is always at your service, ready to take care of your filthy fantasies. Have you met Ariella Ferrera yet? I bet you have seen her interview young pornstars and fuck them afterward already. Or maybe you saw her giving instructions to a young couple how to fuck properly. Whatever scene you saw featuring Ariella Ferrera, I am 100% you enjoying it through the roof. Let it be a threesome, a deepthroat, an outdoor fuck or a sensual lesbian sex, Ariella takes you on a wild journey with every single scene she releases.
Instagram: instagram.com/ariellaferreraofficial/
Twitter: twitter.com/ariellaferrera
37. Madison Ivy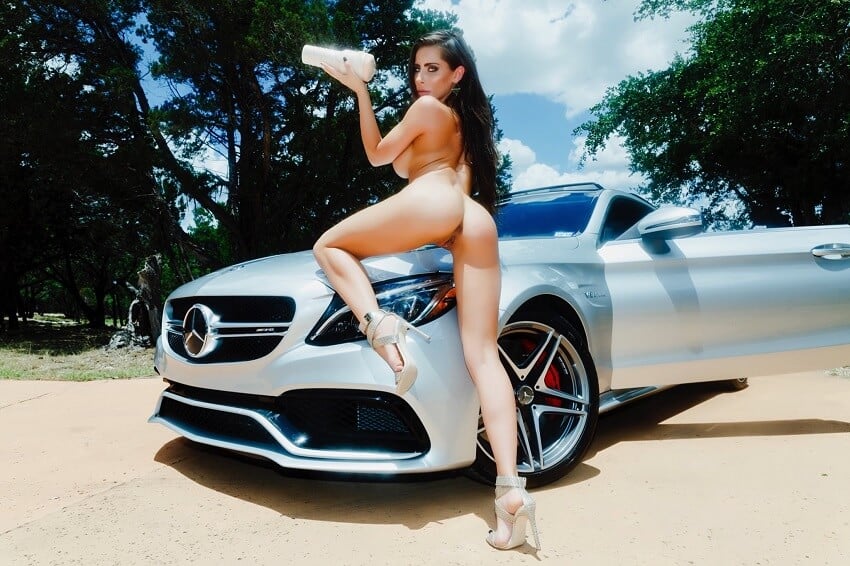 The stoner pornstar Madison Ivy is the sweetest treat with the most perfect breasts you ever managed to visualize. But now, you can see them and enjoy them bouncing or have a cock sandwiched in between. However, what you might benefit from the most are all those solo masturbation videos Madison is so passionate about. To each their own. Dress her in a fishnet dress and your mind will bend 360 degrees. Yet again, you will always enjoy Madison Ivy the most when she is fully naked approaching a boner or a juicy pussy with her wild cravings for sex.
Instagram: instagram.com/420madisonivy/
Twitter: twitter.com/madison420ivy
36. Brooklyn Chase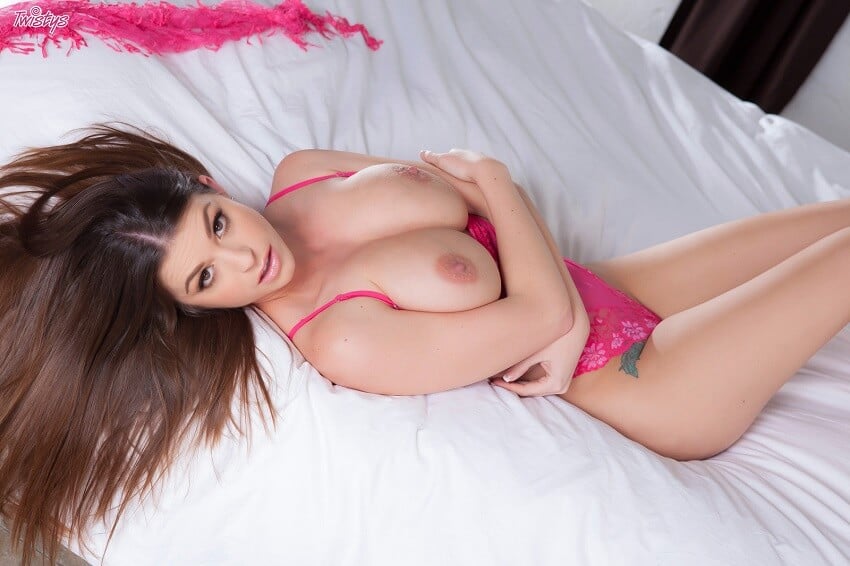 The cute and adorable smile, the large boobs and the bubbly personality, that's what you get with Brooklyn Chase. She is this girl next door who will never grow old. Brooklyn enjoys flashing tits in public, likes getting teased by another voluptuous babe but most importantly, Brooklyn is all about the largest cocks this world has to offer. Riding them balls deep is Brooklyn Chase's favorite way to approach the penis. And guys are the luckiest people when they encounter with Brooklyn for a round of fuck. Even if it is only a handjob or a blowjob, Brooklyn Chase always gives it her best and brings sexual adventure to an entirely different level.
Instagram: instagram.com/missbrooklynchase/
Twitter: twitter.com/brooklyn_chase
35. Jordi El Nino Polla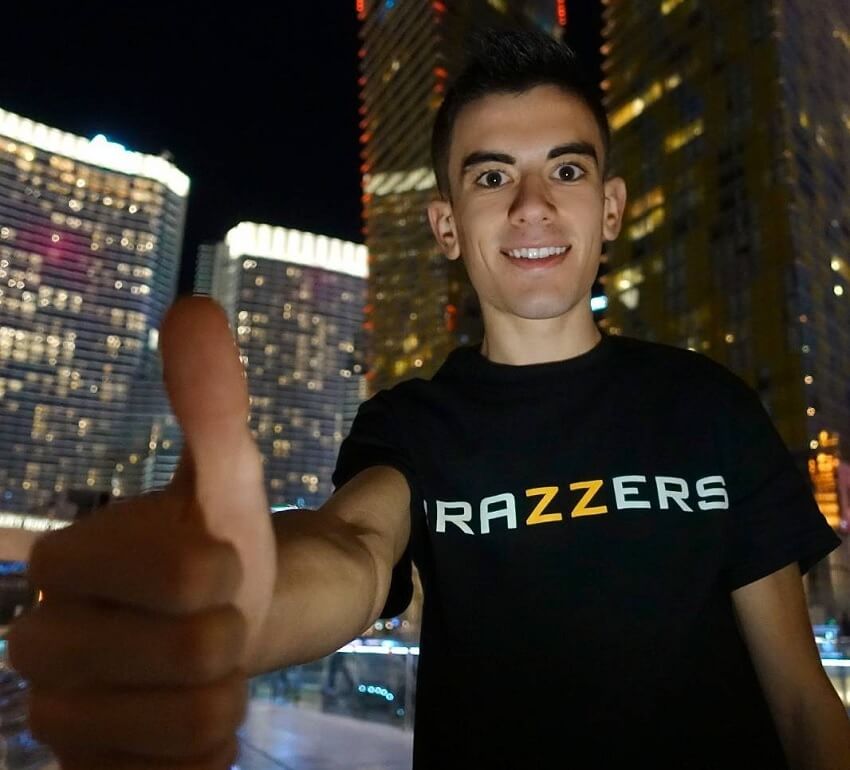 Jordi El Nino Polla or simply, Jordi, is this tiny and skinny male pornstar with one massive cock. No wonder why the porn industry both fans and companies went all crazy for him. He hails from Spain and is said that is mentored by the one and only, Nacho Vidal. While you might see him appear in loads of Spanish porn videos, porn giants like Brazzers also have him featured in tons of their scenes. Be it a teen, a MILF, ebony or a bunch of random horny girls, Jordi fucks them all in their mouth, pussies and assholes.
Instagram: instagram.com/thejordix/
Twitter: twitter.com/jordiporn
34. Alison Tyler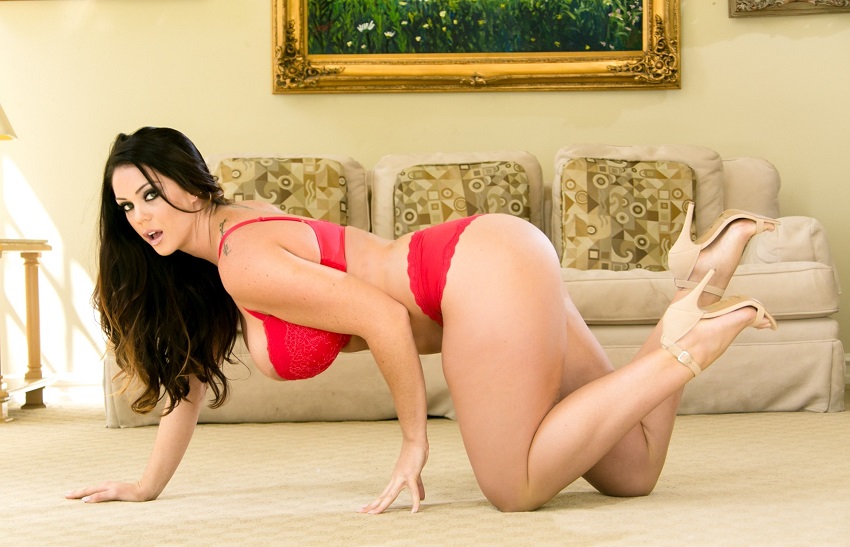 Brunette goddess with a pair of D-cup breasts, Alison Tyler is a babe who will make your eyes bulge when she will start to move those sexy hips in the most seductive way possible. Prior to entering adult entertainment career, Alison was an environmental activist, however, she still is in love with nature and animals. You cannot take away from her horseback riding, camping and a whole bunch of other outdoor activities. Not to mention, when there is a large cock on the horizon, she will wrap around it as tightly as possible. Alison is a curvy lady who will melt your brain.
Instagram: instagram.com/6feetofsunshine/
Twitter: twitter.com/misstylerxxx
33. Rachel Steele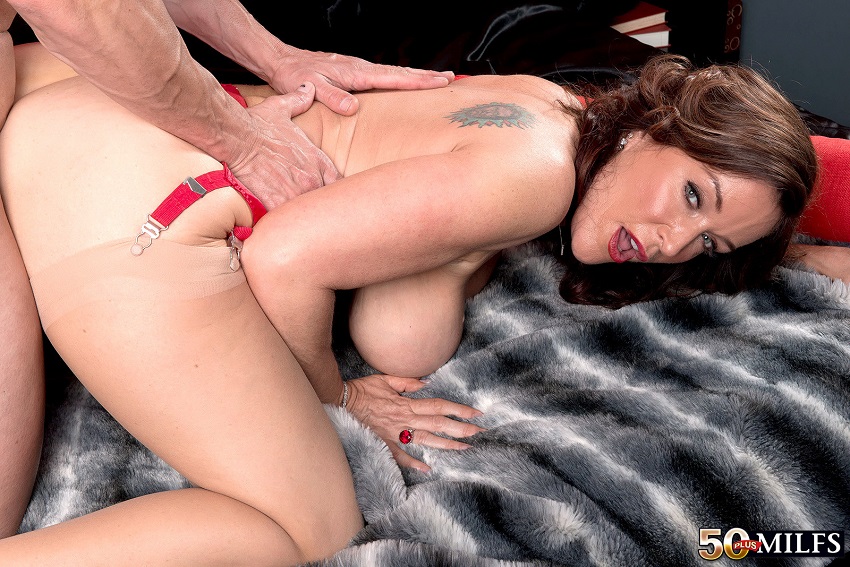 If it wasn't for a good (and naughty) friend of hers, who knows what Rachel Steele would be doing today. It might just be that we would not be able to see her go down and dirty on men and women in hot and tempting XXX movies. We all need to say a big thank you to the person who snapped a photo of her and submitted it to this amateur voyeur website where it won in a competition. Luckily, we can all enjoy this scorching hot cougar with a pair of mouthwatering boobs and a round ass spending kinky moments in front of the camera.
Twitter: twitter.com/redmilfrachel
32. Lena Paul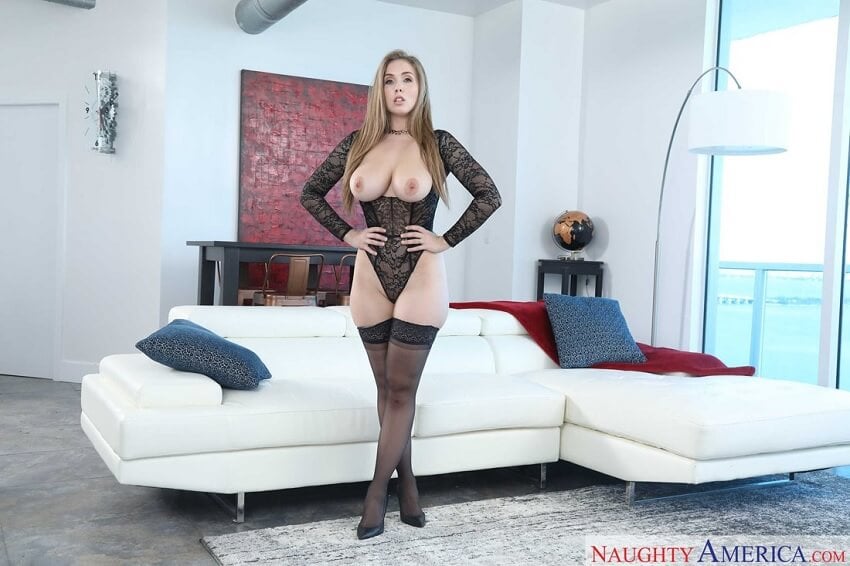 Where do we even begin with Lena Paul? I guess Lena's big tits are always the best way to start experiencing her. Those are natural and those are large. 32DDD large to be exact. All jiggly when fucked and a great tool to spice up a slurpy blowjob with a titjob. But when Lena is not taking big cocks with her mouth, pussy and hooters, she likes spending time playing video games. One thing worth mentioning about Lena Paul is that she, no matter what the situation, always is herself. Porn or no porn, you always get the genuine Lena.
Instagram: instagram.com/lenapaulxo/
Twitter: twitter.com/lenaisapeach
31. Peta Jensen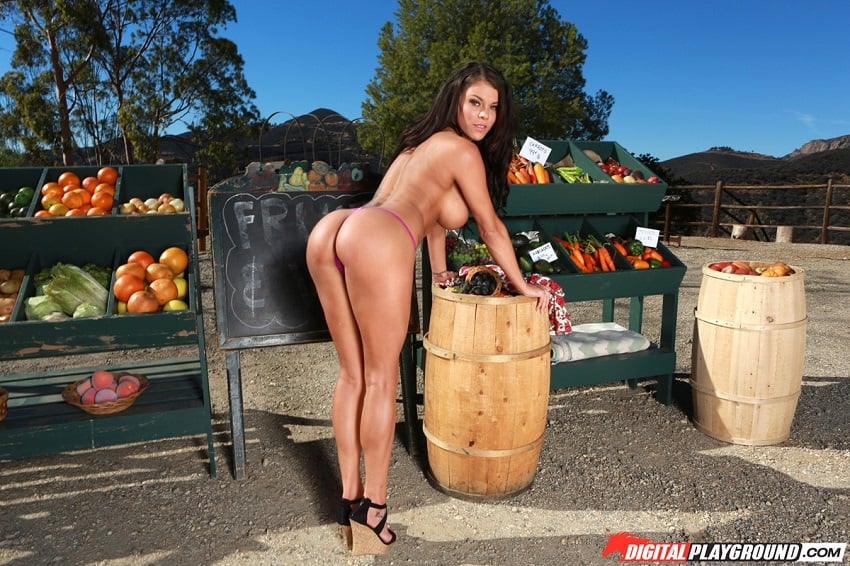 Sweet face and an extremely dirty heart, Peta Jensen will grab your attention the very same moment she will appear on the screen. She might look like a girl next door but when you put her in front of the camera with a big stiff dong, her inner animal comes out and magical things happen. No matter what she does, her triple D breasts, a tight ass and a well-trained twat will make your eyes go blink-less because you would not want to miss a single millisecond of the action. It all happened at the age of 24 for Peta when she entered the Slut business and began fooling around with guys and girls in front of the lens.
Instagram: instagram.com/petajensen/
Twitter: twitter.com/petajensen
30. Ryan Conner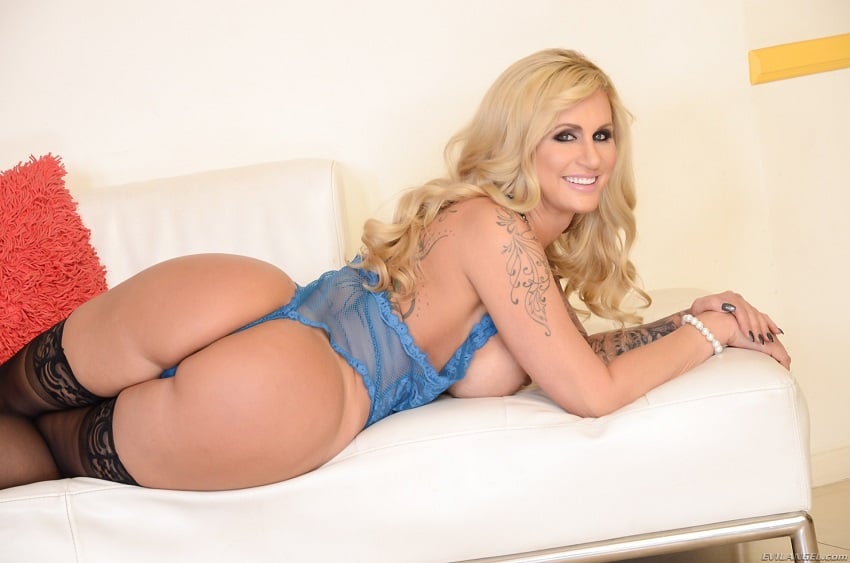 A MILF lady with a whole bunch of ink decorating her skin, blonde hair and a huge lust for fucking, we are talking about no other than Ryan Conner. However, she wasn't always like this. Back in her teens, at the age of 18, her parents married her and it took her several years before she grew into a cock hungry slut machine for what we know her today. Better late than never they say. Porn fans went crazy when they first saw a scene featuring this buxom bitch and her popularity skyrocketed almost in no time.
Instagram: instagram.com/ryanconnerofficial/
Twitter: twitter.com/ryanconner69
29. Audrey Bitoni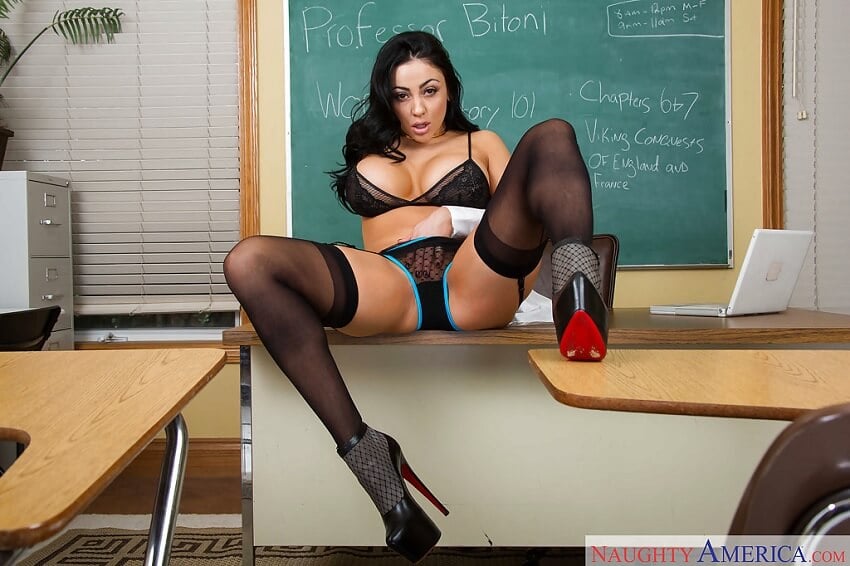 Ever since Audrey Bitoni started in the adult entertainment industry back in 2006, she is turning heads and making porn fans craving more, well, PORN. There is never enough of Audrey, even if you watched a particular scene for one-hundredth of time. Whether it is a solo, a boy-girl, a boy-girl-girl scene, you name it, whichever features Audrey Bitoni, you better not miss it. And there is a ton of porn content available since Audrey is a very busy woman, having sex on camera all the time.
Instagram: instagram.com/xaudreybitoni/
Twitter: twitter.com/audreybitonix
28. Gianna Michaels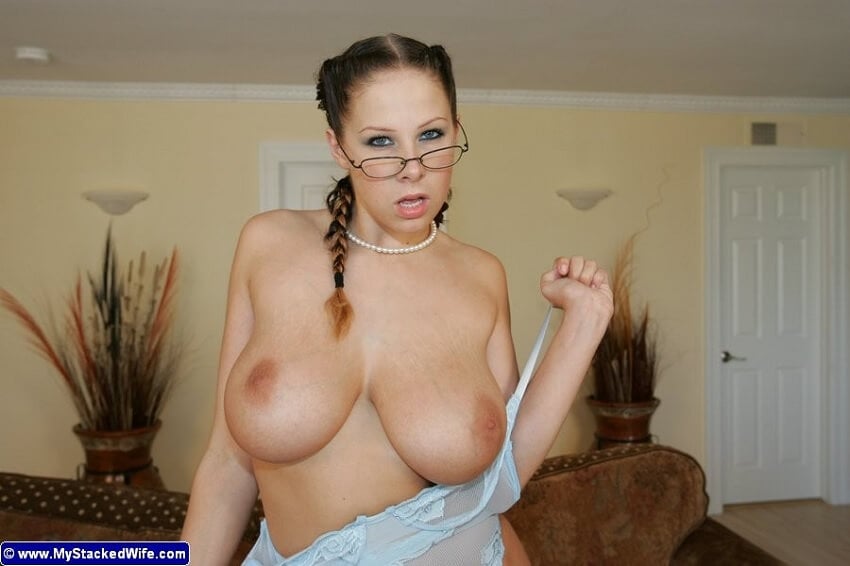 Gianna Michaels is a voluptuous and juicy babe who takes pussies and cocks with passion. It will only take her a short moment before she has you glued to the screen with your mouth wide open. Watch out so you do not slobber all over your laptop! While you might think she is fake, Gianna is real as fuck. Her magical boobs, big mouth and experienced pussy and asshole are always ready to put them into play. Get your horny and perverted minds sorted with Gianna Michaels. Her sexual appetite is always on full whack, all set to give head and ride a schlong.
Instagram: instagram.com/therealgianna_michaels/
Twitter: twitter.com/therealgianna
27. Moriah Mills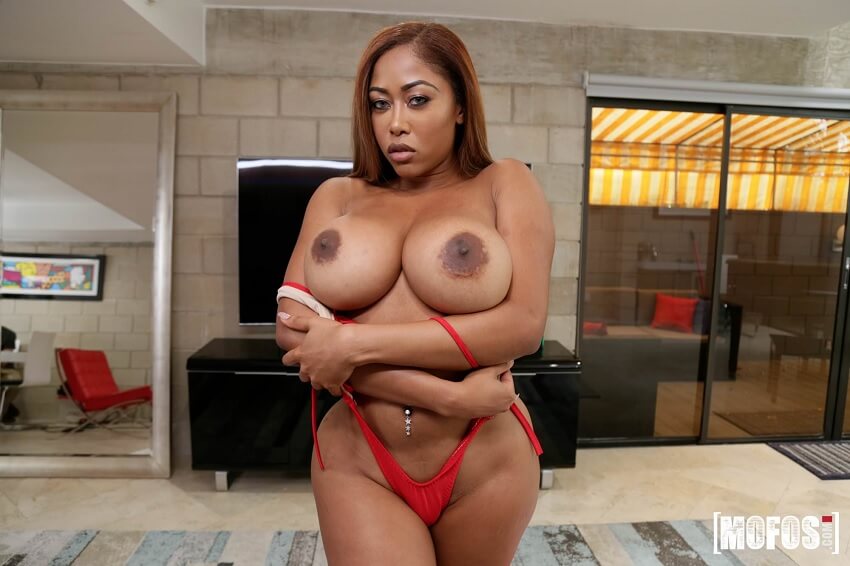 Even if you are not a fan of ebony porn, you will instantly get into it once further investigating the extraordinary Moriah Mills. This chocolate chick is out of this world. I mean, have you ever seen anything from her? Seriously, have you seen Moriah get that immense and round ass fucked vividly by a muscular stud? If it happens that you have not, you should go watch Moriah Mills get slammed right now. You do not know how much you are missing! Moriah's body is all about the perfect curves even a designer could not come up with.
Twitter: twitter.com/moriahmillsss
26. Romi Rain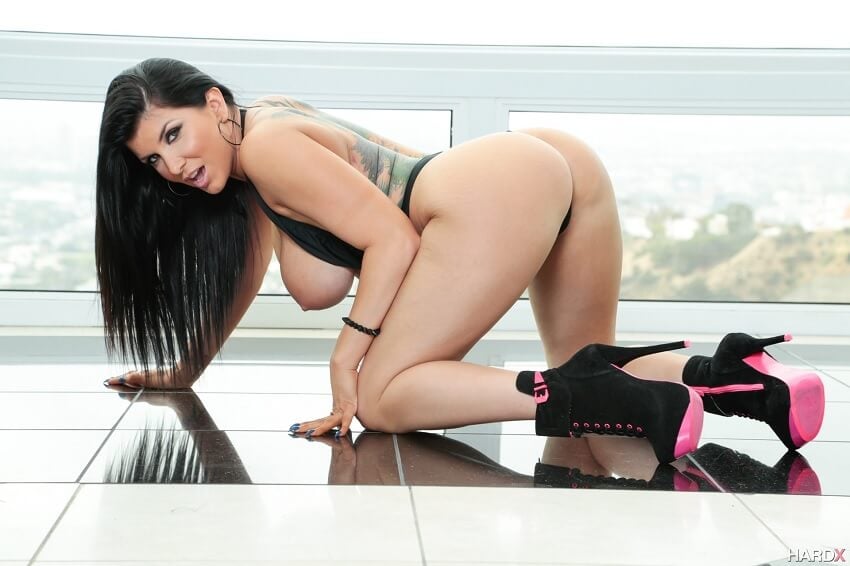 Whether or not Romi Rain is your favorite I do not know, however, she sure is one of the hottest pornstars out there. Award winning tattooed adult actress, Romi, is having a super rich porn career. Starring in numerous XXX scenes and even several porn parodies, you get to watch Romi getting fucked by superheroes and other tempting girls. It seems Romi has done it all, still, she has so much more in store for you to always make sure she delivers a memorable porn performance.
Instagram: instagram.com/romirain/
Twitter: twitter.com/romi_rain
25. Nikki Benz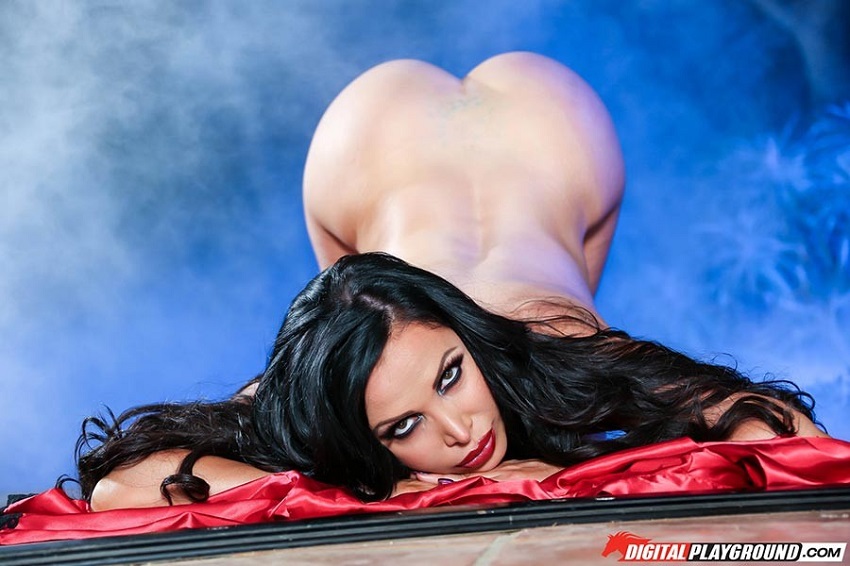 Brunette and busty MILF Nikki Benz got into the adult business in 2003 with a debut release, "Strap On Sally 20." Over the years, smoking hot Nikki won pretty much every award. From the adult entertainment awards all the way to mainstream awards. One that definitely needs to be pointed out is from back in 2011 when Benz got crowned Penthouse Pet of the Year. How can you beat that?
Canadian girl knows damn wall how to spice things up. Not only that but making it scorching hot as well. But originally, Benz was born in Mariupol, Ukrainian on December 11, 1981.
Instagram: instagram.com/nikkibenz
Twitter: twitter.com/nikkibenz
24. Eva Notty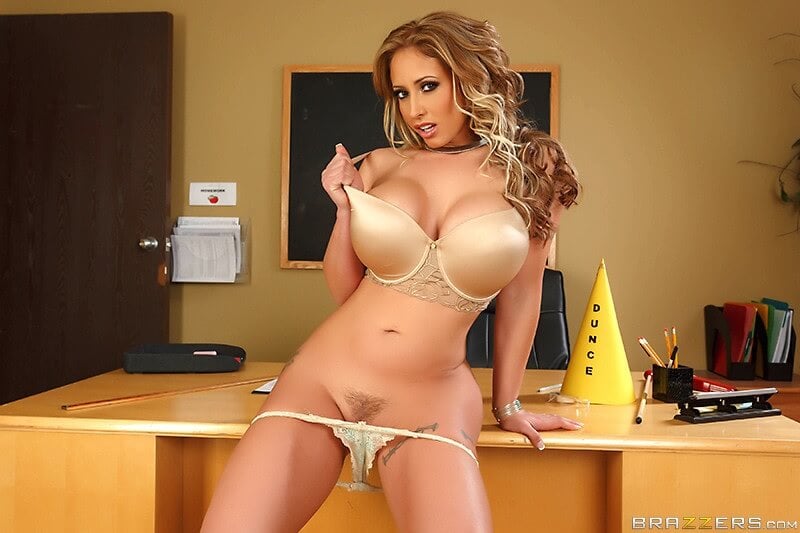 Eva Notty is a naughty MILF slut who likes to get as kinky as possible in front of the camera. Her immense breasts bounce up and down, left and right when she rides a throbbing black cock reverse cowgirl style. If you put too much of a focus on her boobs, you might get dizzy. But who am I fooling, we all know that when watching porn videos, you focus on girl's face and lips the most. Still, all those outstanding assets are only icing on a cake. With her phenomenal frame and fantastic sexual performances, Eva Notty earned herself a considerable amount of loyal fans.
Instagram: instagram.com/evanotty/
Twitter: twitter.com/evanotty
23. Rachel Starr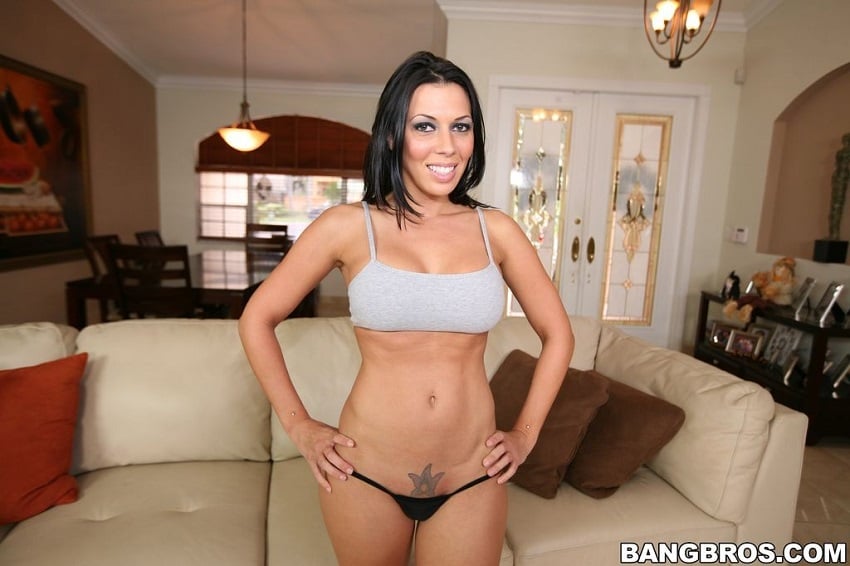 A fine fuck doll with a signature flower tattoo and pierced nipples, Rachel Starr spellbounds you with her mesmerizing blue eyes. Moreover, when she strips down and reveals her slender frame, your body starts to tremble because you want to attack her badly. Rachel is like she would be from another planet. A perfect body that was created for getting it stuffed with large bones. Instead of going to the gym to keep it in shape, she rather puts all the energy she has into humping up and down a rod what helps her keep her body tight and round. Squating while fucking, fucking while squating.
Instagram: instagram.com/rachelstarr/
Twitter: twitter.com/rachelstarrxxx
22. Hitomi Tanaka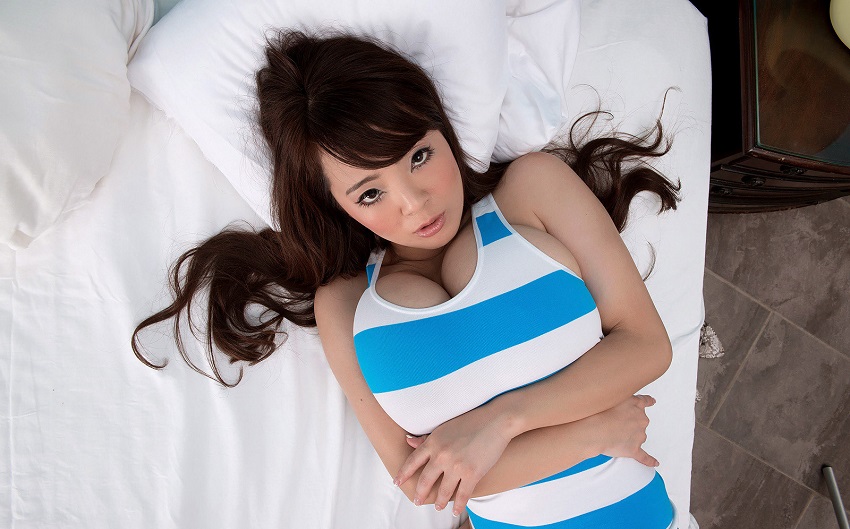 Exceptionally massive juggs make Hitomi Tanaka a super dirty bitch, yet she looks all shy and innocent, just like any other Japanese lass. She is a complete opposite compare to what your are used to seeing when it comes to Japanese porn videos. This girl goes above and beyond average and all because of her big tits. A true sex doll, if you will.
Watching her riding a thick rod reverse cowgirl style, while her hooters bounce up and down and left and right drives you nuts. Or maybe it is her super tight little pink muffin what you fantasize about on a regular basis. Hey, Hitomi is Japanese, has incredible curves, monster boobs and a tight muff, what else do you want in your life?
Instagram: instagram.com/official_hitomitanaka/
Twitter: twitter.com/hitomi_official
21. Angela White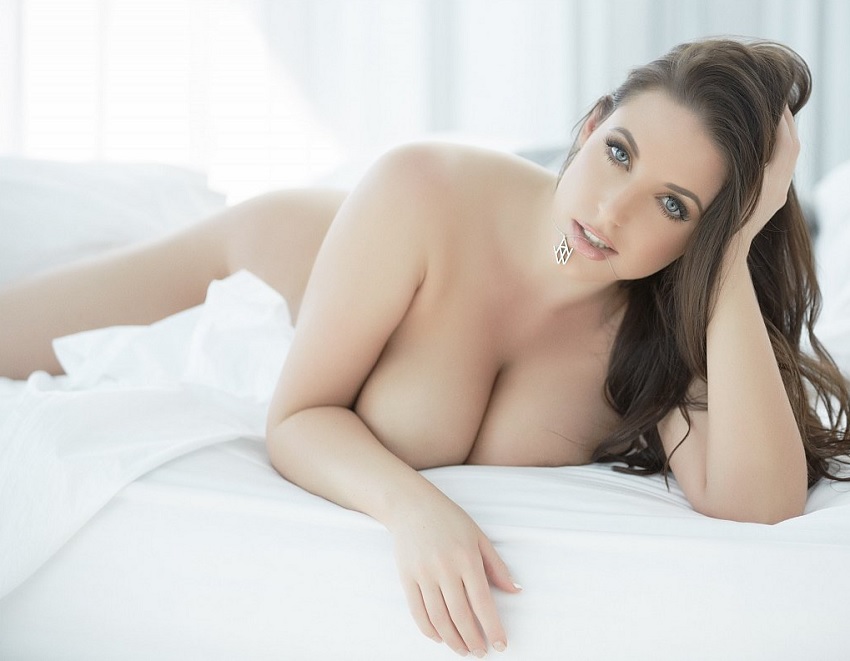 Voluptuous and sex craving brunette miss, Angela White comes from the land down under. Australia must really have something special in the air since all the girls know so damn well how to get their down unders as dripping wet as possible as quickly as possible. Or maybe we have this perception because Angela is all over the place, getting moist for the largest phalluses you can think of. Those black monsters are her favorite! But when she began her journey in the porn business, Angela preferred shooting solo and girl-girl scenes only. Time sure flies.
Instagram: instagram.com/theangelawhite/
Twitter: twitter.com/angelawhite
20. Kimmie Granger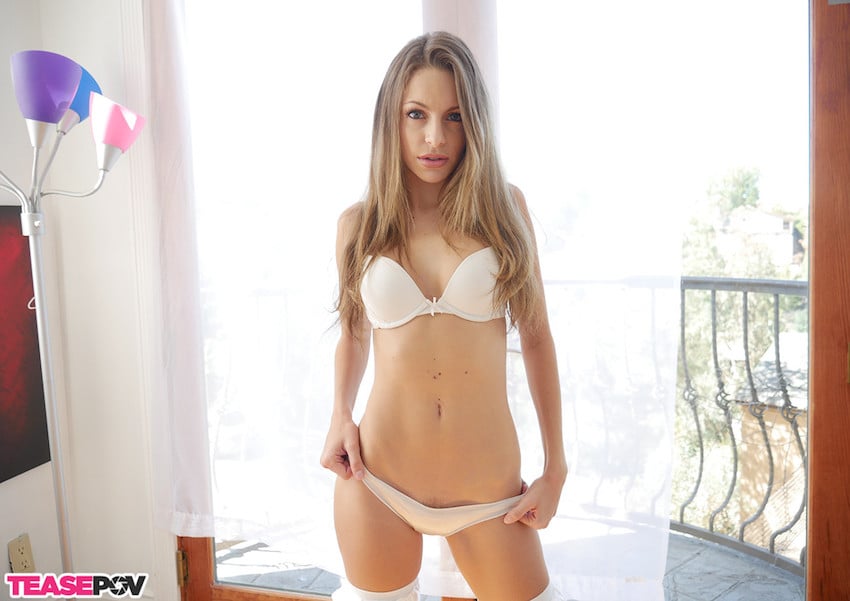 For some, Kimmie Granger is, no doubt, the hottest pornstar that has ever lived. She is still on full-whack and there is no sense of Kimmie stopping fucking in front of the camera any time soon. This slender brunette hottie was born on May 18, 1995, in San Diego, California. During her early years, she was traveling around a lot with her family what helped her make a lot of friends around the country. Moreover, Kimmie Granger was a gymnast and that's where her flexible body comes from. Back in the day, Kimmie had no idea that she will find great use of her stretch skills later in her life. After being short on money, Kimmie decided to get herself into porn what turned her into a star she is today. Fun fact, Kimmie learned how to masturbate from watching pornography.
Instagram: instagram.com/strangerthangranger
Twitter: twitter.com/kimmygrangerxxx
19. Tiffany Watson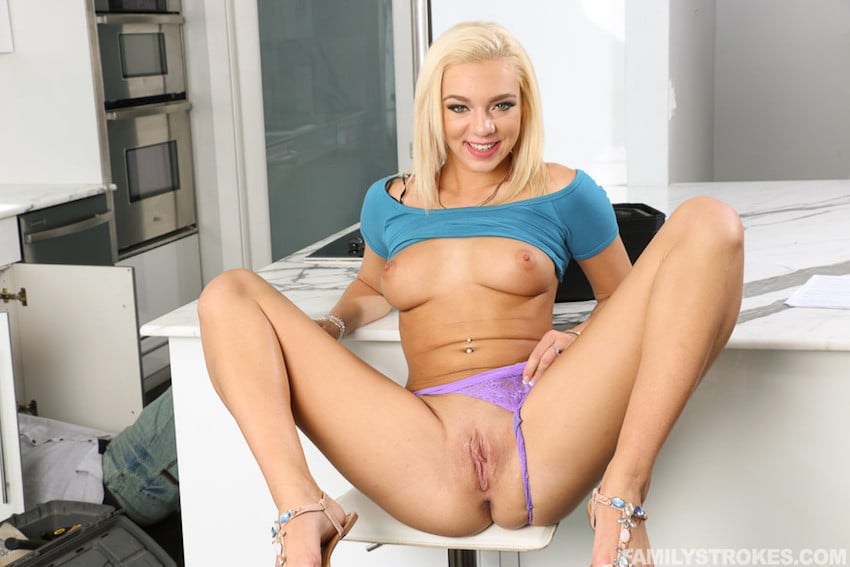 You will be amazed and impressed by the level of skills blonde and horny Tiffany Watson brings to the table. She has the looks of this chick from next door, an ideal for the adult entertainment industry. Tiffany was born on September 26, 1995, and she is in the porn for a little while now. Do you know how Tiffany entered the industry? She answered this ad on Craigslist, send a bunch of selfies to the agency and got hooked almost immediately. Little did Tiffany Watson know, her very first porn scene was an anal one. Although she did not have much experience with it, Tiffany still did a good job and never looked back. Nowadays, you can watch this hot pornstar shot all sorts of crazy lesbian, IR, anal and romantic porn scenes – Tiffany is a multi-talented chick if you will.
Twitter: twitter.com/tiffanywatsonx
18. Alexis Texas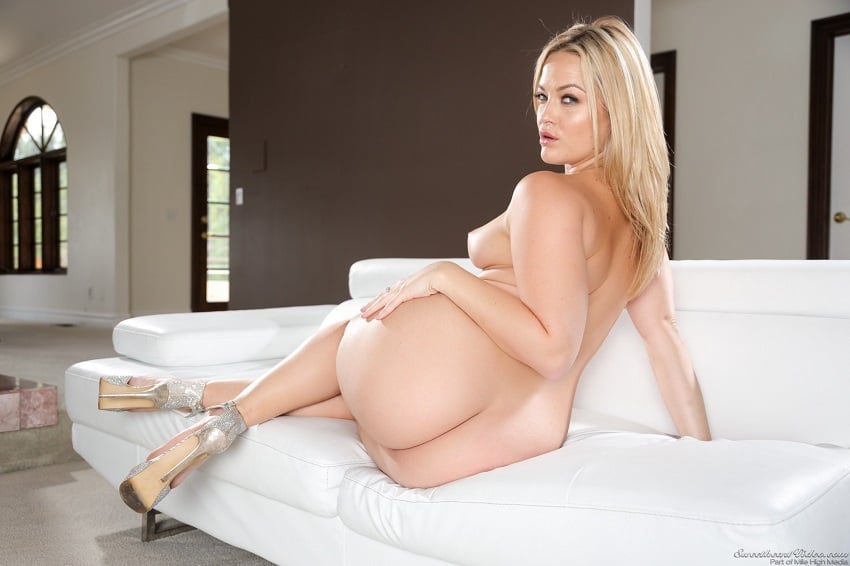 The girl with the butt of a goddess, Alexis is blonde adult actresses who masters everyone with her rack. If it wasn't for that incredible ass, who knows what would Alexis be doing today. She most definitely would not be so crazy successful in the adult entertainment business.
Alexis won several industry awards as a performer. However, she is also a director and a feature dancer. Texas is a girl of many talents. Just the kind everyone craves for. She is passionate about what she does and we can all see that clearly in any of her sex scenes.
Instagram: instagram.com/whitegirlpoliticking
Twitter: twitter.com/alexis_texas
17. Nicolette Shea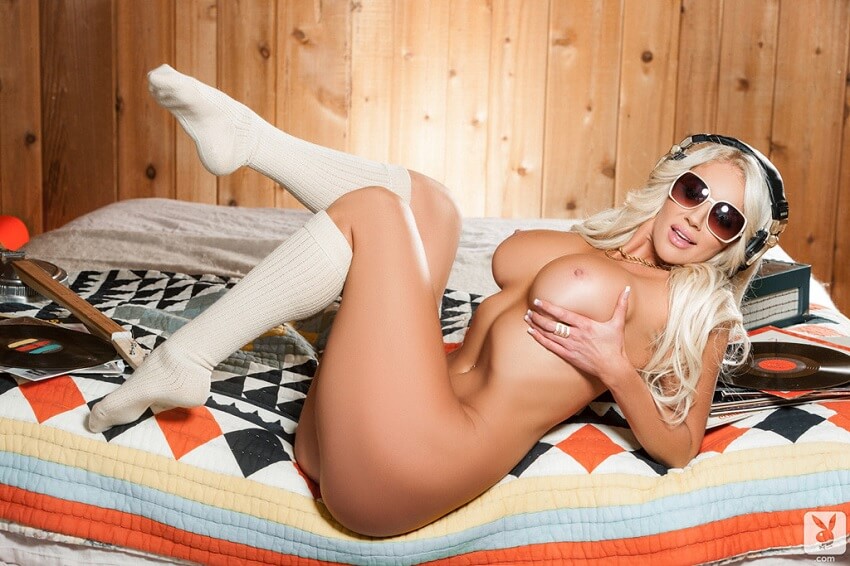 With hundreds of thousands of followers on social media, Nicolette Shea is one popular pornstar. You do not have to think twice about why she got on the list of our hottest pornstars. Big fake breasts, full lips, round butt and a strong passion for fucking guys and girls, Nicolette Shea is well aware of how to throw down a great performance. Only appearing on screen, doing nothing, and she gets the body juices going. Yes, that is how piping hot Nicolette is. Once you see her get fucked by a strap-on wearing lady and a guy in a threesome, you become an instant fan.
Instagram: instagram.com/nicolette_shea/
Twitter: twitter.com/nicolette_shea
16. Alura Jenson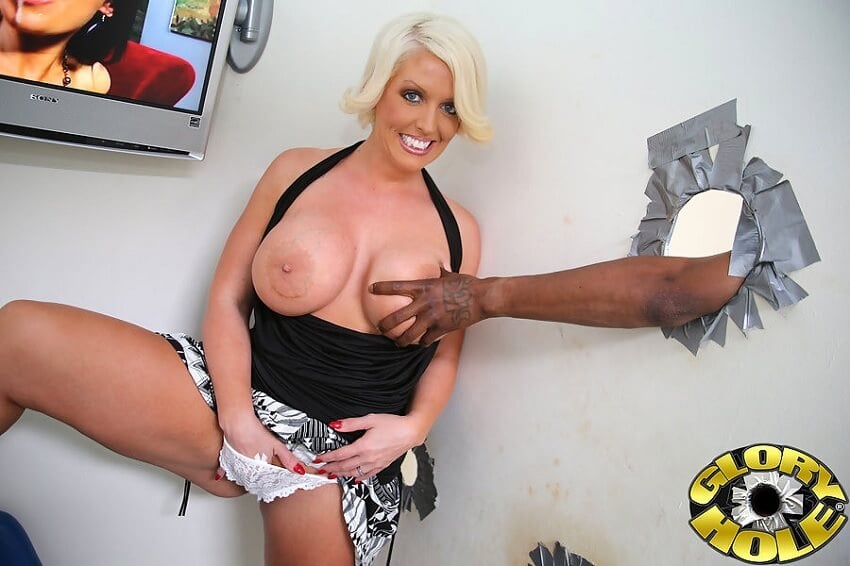 If you have not heard of Alura Jenson before, this is probably your very first time doing the porn search. But we all know you are all familiar with Alura and saw a good chunk of her pornos to date. The busty blonde bombshell is impressive in every sense of the word's meaning. When you think you know all about her, the next Alura porn scene you see, she surprises you with the unexpected. That is precisely how Alura Jenson rolls. Jenson is a wild fuck machine who likes teasing and banging young boys with enormous cocks. That juicy pussy needs some proper stretching, that is for sure.
Instagram: instagram.com/alurajenson/
Twitter: twitter.com/alurajenson
15. Phoenix Marie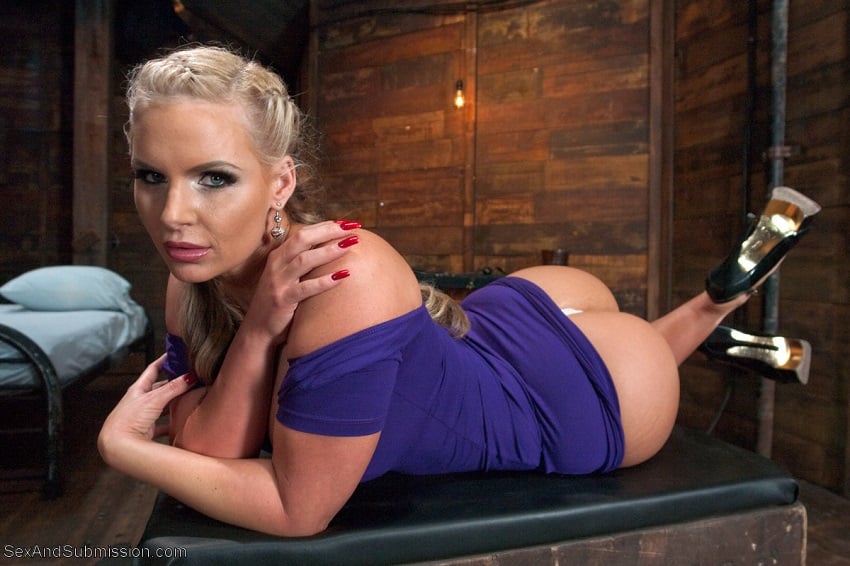 Some like it gentle and the other like it rough, Phoenix Marie is somewhere in between. An insatiable woman who is always down for a hot romp. Lustful and voluptuous, Phoenix likes it all, young, old, small, large, asshole, pussy, just find her fully aroused, and she will please anyone. Not that finding her horny is actually hard. It seems like the excited mode is always on for Marie. Not that anyone is complaining about it.
Tall and busty blonde sweetheart entered the slut world in her mid 20's and she never looked back. Everyone would agree that Marie was made for the dirty industry.
Instagram: instagram.com/phxmarie
Twitter: twitter.com/pmarizzle
14. Alexis Fawx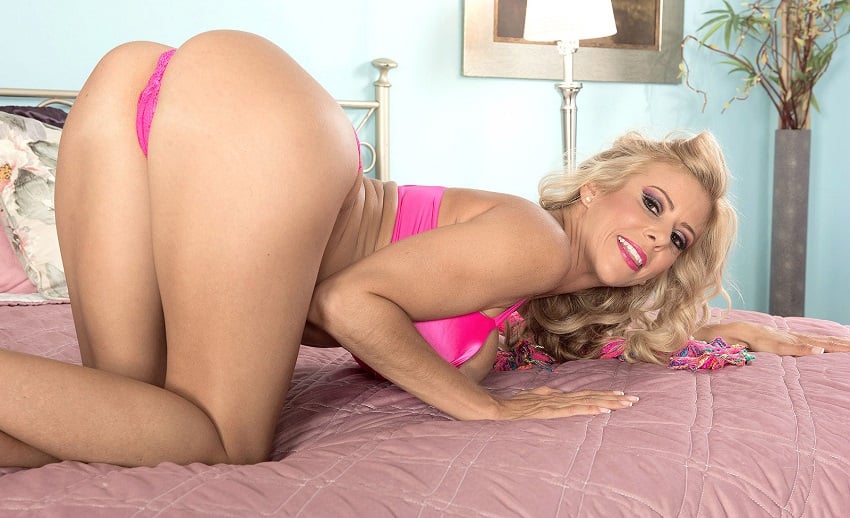 Whenever you find yourself in need of some busty blonde mature sex action, look no further, Alexis Fawx will have all of your fantasies pleased. Young girls and boys, as well as experienced older guys, Alexis is down to fuck just about everybody. She likes to play the dirty stepmother who helps out her daughter when it comes to stuffing that fresh pink. Alexis only wants to give secret tips and tricks how to get the most out of a nice sexual intercourse. Not to mention, she wants a taste of that young piece of meat, too. Alexis likes to share her experience.
Instagram: instagram.com/alexisfawxlive/
Twitter: twitter.com/alexisfawx
13. Brandi Love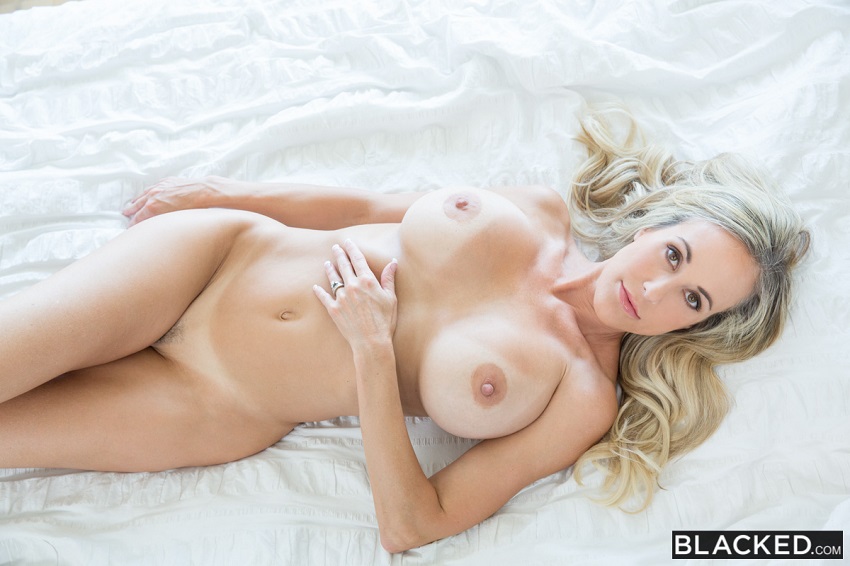 Born Tracey Lynn Livermore, Brandi joined the business relatively old. However, at the age of 33, many younger ladies were envying her body. Even today, Brandi looks absolutely phenomenal. Yep, she puts a hell lot of work into staying healthy and working out. With all that sex appeal and banging energy, Love is all about younger studs. She is well trained to keep up with any pace of fucking. Actually, the faster it is the better. And young guys, they are all madly in love with her. Smashing an experienced woman is ever boy's fantasy. Most importantly, Brandi brings even the deepest desires to reality.
Instagram: instagram.com/brandilove_fan (although it seems this is a really huge fan of Brandi's it's still worth a follow)
Twitter: twitter.com/brandi_love
12. Nicole Aniston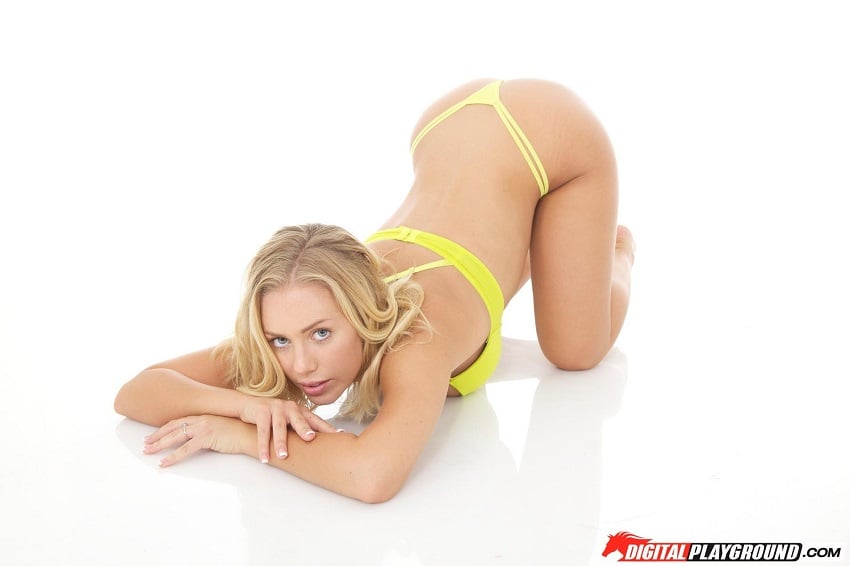 Lovely Nicole was in her early 20's when she decided to pursue porn career professionally. In a very short period of time, Nicole took the industry by storm. Let's face it, that incredible body physique that she owns and a pretty face drove XXX fans crazy. Everyone wanted a piece of her. With all of the explicit scenes she delivered, Nicole never disappointed. Each and every performance of hers is something special. Sexy fake tits and a juicy cock wallet seduce everyone. But it is really about the experience she gathered why her fan base is so massive.
Instagram: instagram.com/realnicoleaniston
Twitter: twitter.com/xnicoleanistonx
11. Mia Malkova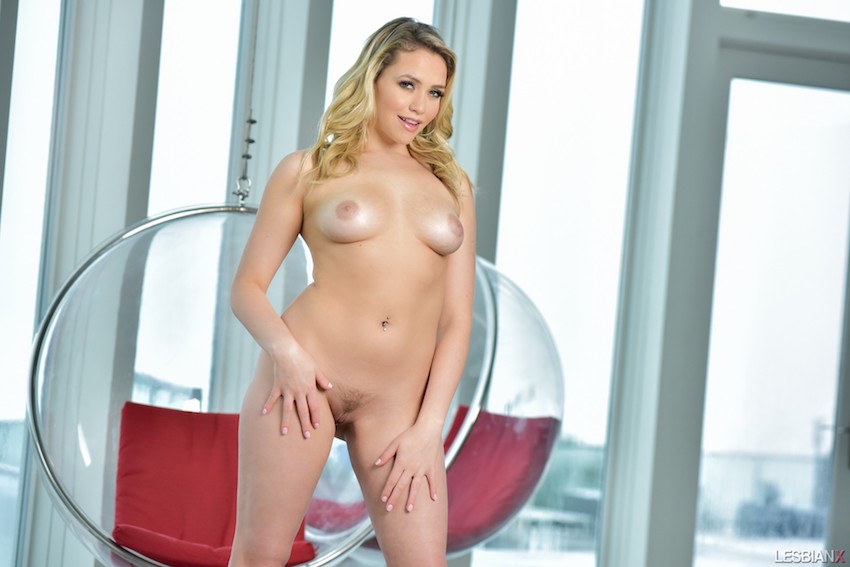 Even if you might not know her by her name, you definitely know Mia Malkova by her scenes. But most importantly, because of her insanely stretchy body. After all, she was a gymnast early on and keeps on maintaining that super flexible body by performing all sorts of, to us impossible, sex positions. If you truly want to see a girl suck and fuck in never before seen sex positions, then you should definitely watch a few of Mia's porn scene. You will be blown away by the level of skills, the ridiculous ass and the pretty boobs Malkova has. Sit tight and be ready to start salivating because Mia Malkova is on another level.
Instagram: instagram.com/mia_malkova
Twitter: twitter.com/miamalkova
10. Alina Lopez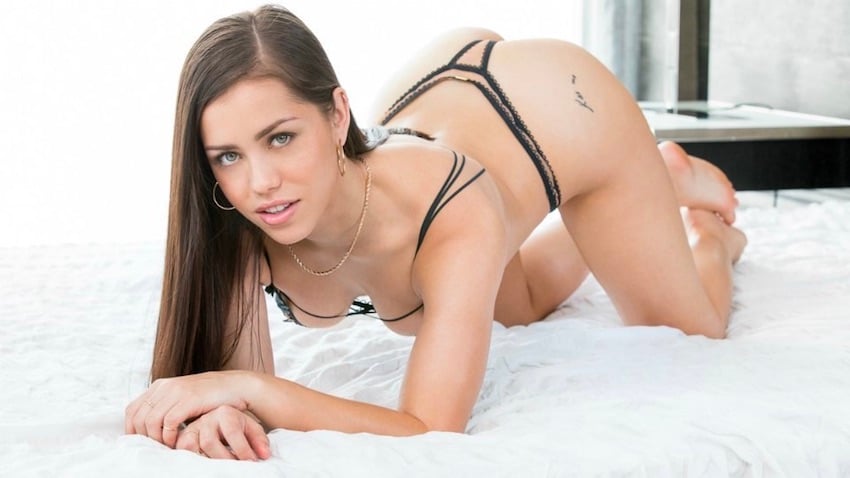 The only reason why you might not know Alina Lopez yet is because you lack internet connection. On the flip side, you are very well aware who Latina queen, Alina, is ever since her porn debut back in 2017. Ever since we have a chance to watch her appearance on screen, doing all sorts of magical things to a cock or a pussy, we are most impressed by the tongue skills Alina has. For your information, Alina has a tongue like no lady out there. She can easily wrap it around the largest cocks and tongue fuck ladies to epic climaxes. She is still relatively fresh to the adult entertainment industry, but the future is surely bright for young Alina Lopez (born on September 6, 1995).
Instagram: instagram.com/itsalinalopezofficial
Twitter: twitter.com/itsalinalopez
9. Tina Kay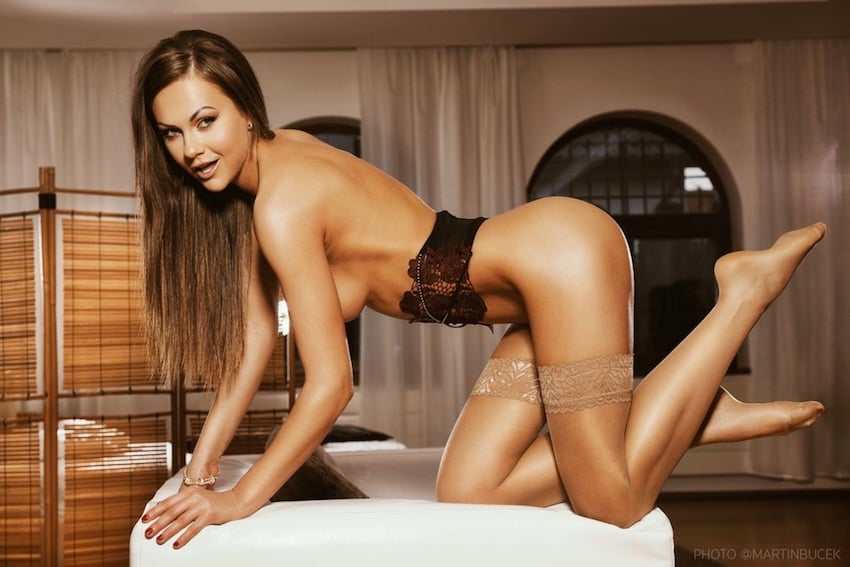 Tina Kay hails all the way from Alytus, Lithuania, and was born on April 23, 1985. She is in her thirties now but looking better than ever. Some girls are just like wine, they get better with age. Her long brunette hair, a small pair of all-natural boobs and a shaved vagina are just a few of the remarkable assets Tina is blessed with. She has all sorts of other talents that make her the girl she is today. Tina likes to do all sorts of activities to stay fit and always be in great shape for the mouthwatering sex scenes she shots. That body physique sure is to die for. And when Tina Kay gets her vagina stretched wide and she finger fucks herself anally, you feel like you would be on top of the world.
Twitter: twitter.com/tinakayxxx
8. Alex Grey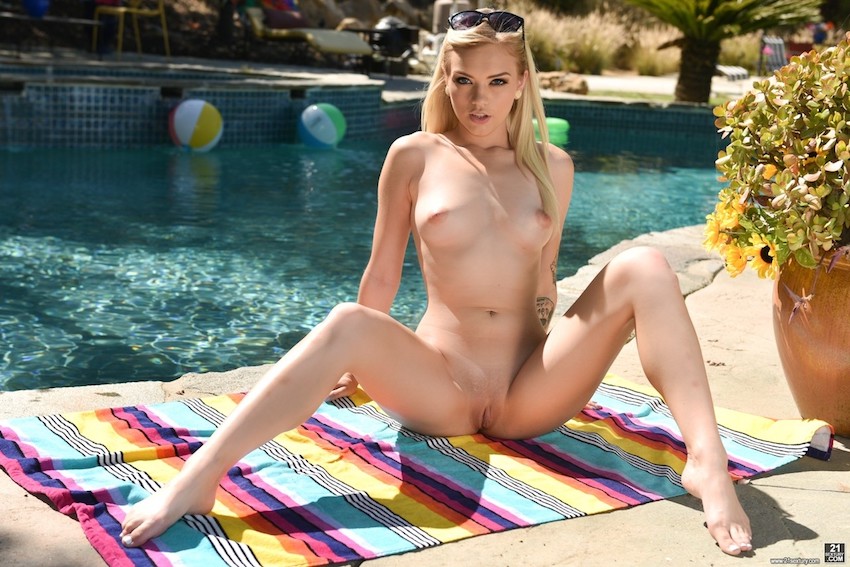 Alex Grey is a daring young blonde whose passion for fucking overcome her, making her enter the porn business like a champ. In her relatively short, yet rich, porn career, Alex achieved a lot already. However, the future sure is bright for Alex; in fact, not just for Alex, you, as her fan, too. You will definitely be seeing a lot of that tight and juicy pussy getting smashed hard in front of the lens. Elegant but dirty, those are the two core characteristics of Alex Grey. Once you see Alex in action, regardless of what she is doing, you will end up staring at her for hours to come.
Instagram: instagram.com/xoalexgrey
Twitter: twitter.com/alexgreyxxx
7. Bonnie Rotten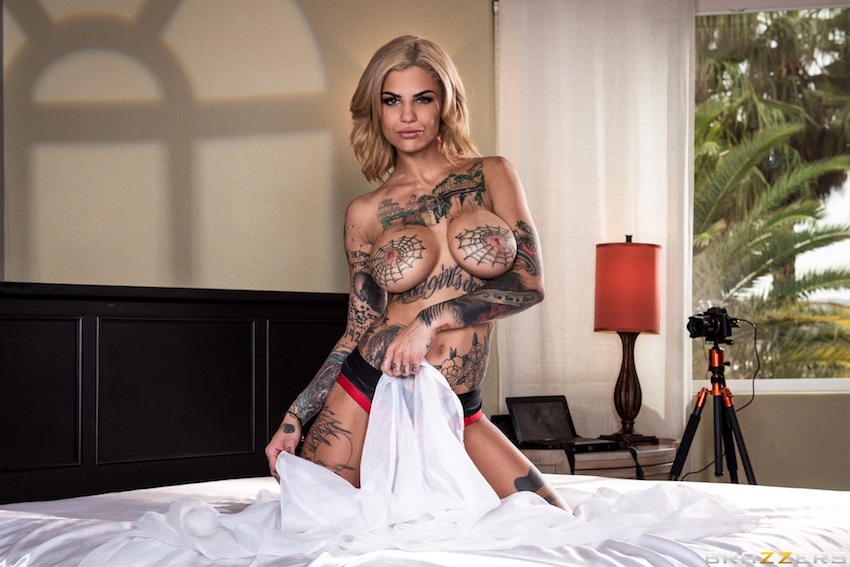 After taking a break from porn due to pregnancy, one hot tattooed pornstar, Bonnie Rotten, is back in the game. It seems like she got even crazier than she used to be. Whoever knows Bonnie, he or she knows that word fear does not exist in her vocabulary. But there is one other word that is written all over Bonnie, and it is fearless. I am sure you know darn well what I am trying to say. Young Bonnie Rotten started in the adult entertainment industry just four days after her eighteen birthday. She first did exotic dancing, later moved to fetish modeling and then started doing the wildest and most wicked XXX scenes your heart can think of. If there is one pornstar you would want her to unlock all your darkest desires, it is no other than Bonnie.
Instagram: instagram.com/officialbonnierotten
Twitter: twitter.com/thebonnierotten
6. Kira Noir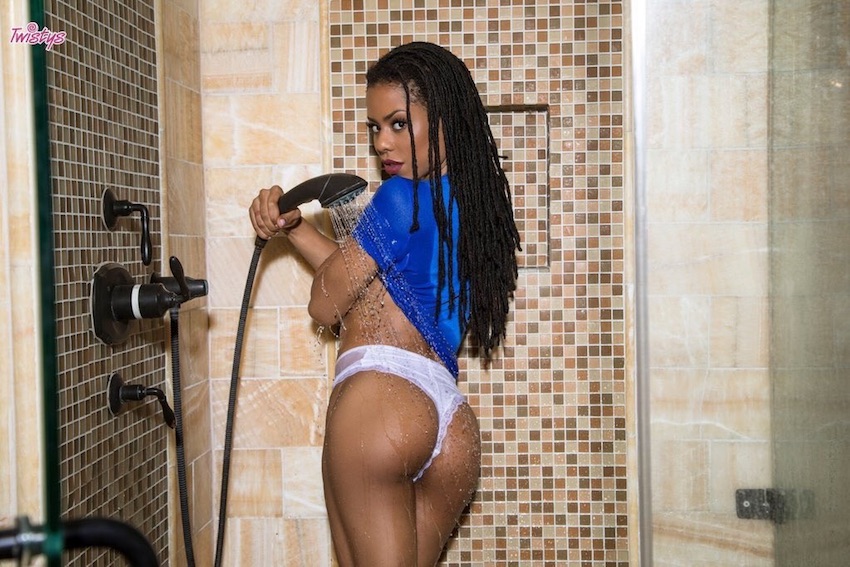 It was love at first sight when I saw Kira Noir for the first time. I just could not believe my eyes that this ebony hottie is actually that HOT. Besides, she is very flexible, too, and keeps being active, what makes her ideal for my taste. Oh wow. Kira was born on July 16, 1994, in San Marino, California. She started in the Smut business in 2015 and already won a bunch of industry awards, like 2017 AVN Best New Starlet. From super erotic and romantic scenes to some of the craziest you can imagine, Kira is an all-around girl who is down for all the sex madness that brings her pleasure, even BDSM! Kira Noir is like there would be multiple personalities trapped in one body.
Instagram: instagram.com/sfwthekiranoir
Twitter: twitter.com/thekiranoir
5. Julia Ann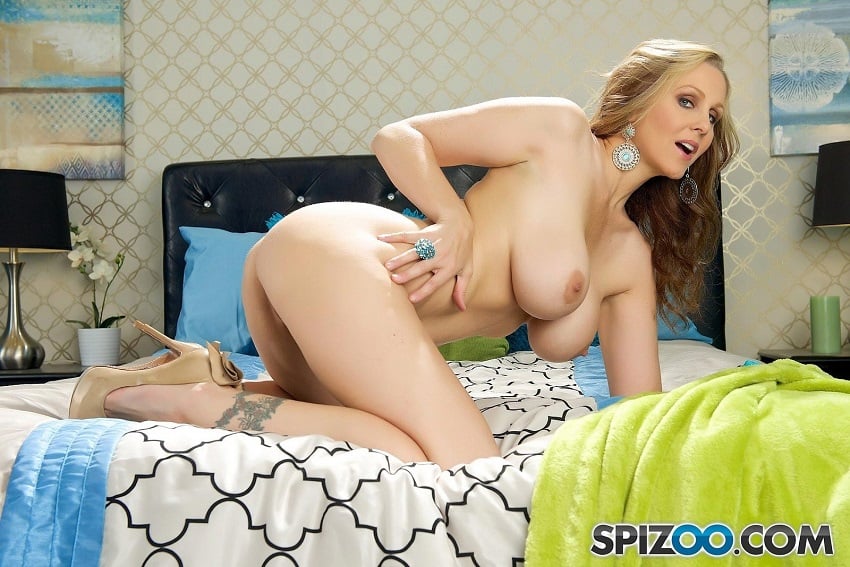 Ever since being a young lad, you probably fantasize of spending kinky moments with an older lady. Chances are, all of your desires got fulfilled the very moment you stumbled across Julia Ann. This blonde MILF of perfect face tits, tasty pussy and a rack to die for was, is and will be here for you to take good care of. Whenever you feel down or struggle with something, simply drop everything and enjoy some Julia action. She is super sensual when it comes to seducing and pleasing. Whether it is a massive cock or a teen twat, Ann's skills allow her to fulfill just about anyone.
Instagram: instagram.com/therealjuliaann
Twitter: twitter.com/therealjuliaann
4. Anastasia Lux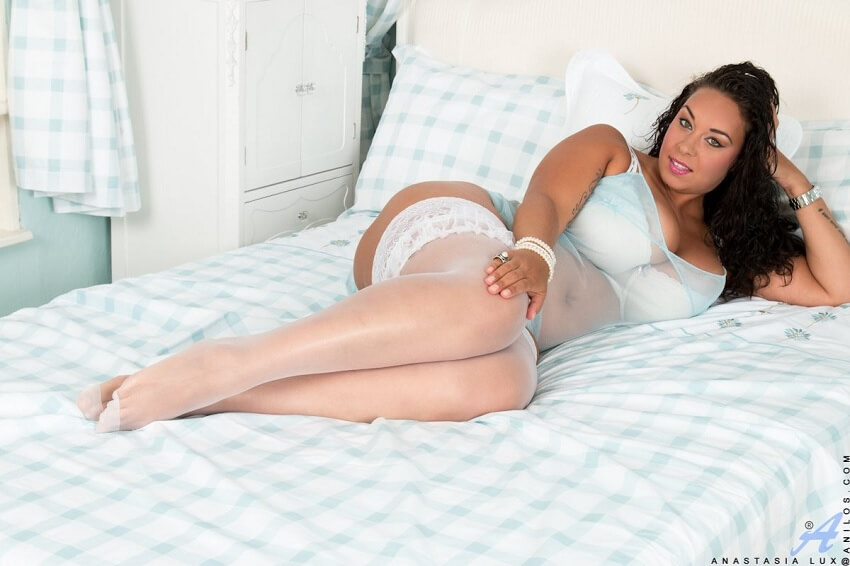 Anastasia Lux is the amazing brunette and curvy XXX actress and webcammer who you should certainly not miss in your lives. She is everything you desire and then some. With the insane pair of boobs and a round and big butt, Anastasia grabs your attention in an instant. Lux knows how to shake and move that chubby body and drive you crazy. With years and years of experience, Anastasia Lux does not have a problem seducing even the pickiest dudes. Look no further and start experiencing the Anastasia world now. You will be impressed by the level of skills she has.
Instagram: instagram.com/anastasialuxofficial
Twitter: twitter.com/anastasia_luxxx
3. Ava Addams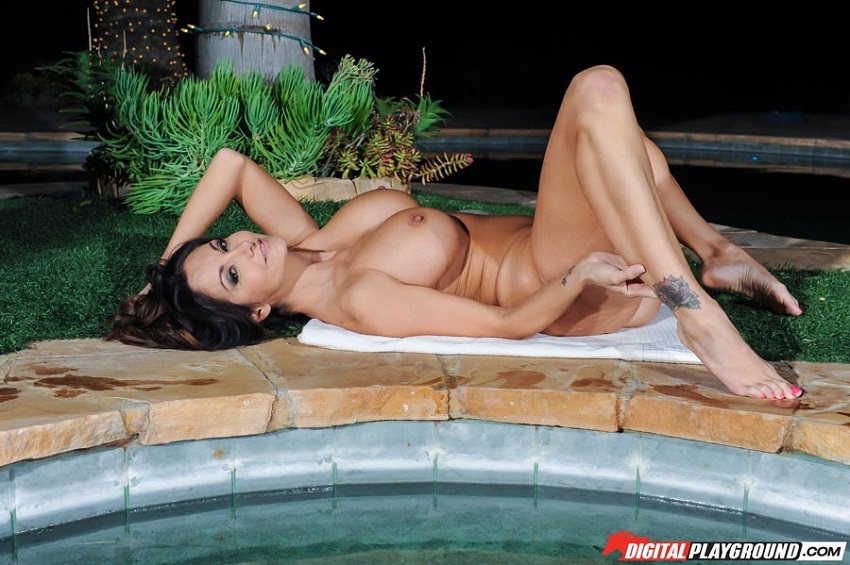 Ava definitely has a special spot reserved in all of our hearts. Born in Gibraltar, Addams is a French slut machine, of Spanish and Italian ancestry. A very colorful soul indeed. Ava seems like she is all about some really hardcore smashing, however, she is a very delicate person.
Starting in the adult business in 2008, Ava first began shooting only solo and girl-girl scenes. In a short time, Ava became one of the hottest pornstars. That said, people started asking when (and if) will she ever do guys. Just two years later, in 2010, Ava Addams started filming boy-girl porn, too. And it was none other than James Deen who she debuted with.
Instagram: instagram.com/theavaaddams
Twitter: twitter.com/avaaddams
2. Lisa Ann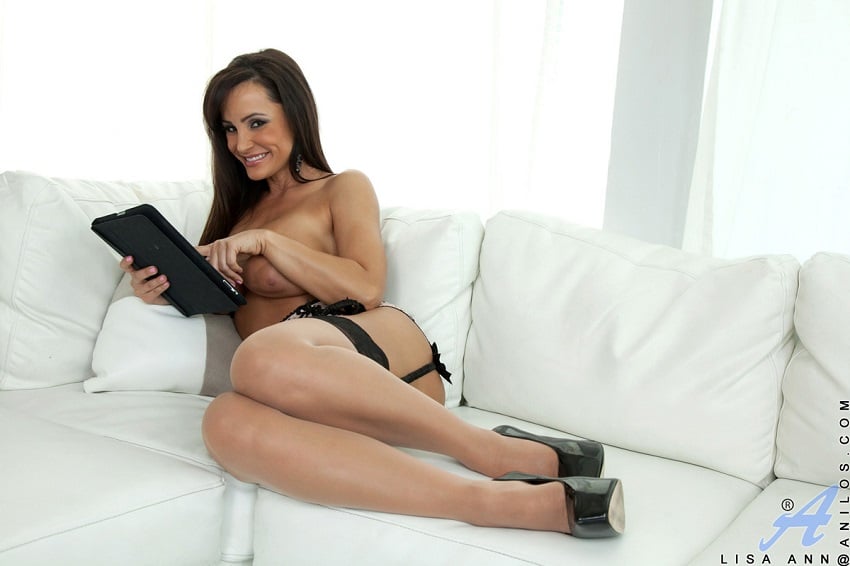 Where to even start with Lisa? This mature lady has done it all.
Ann was in the industry for a very long time as a performer and several years as a director. She won a ton of awards and is still folks' most favorite adult performer. Yes, even if she is not in the industry anymore, she keeps on popping on the top spot as one of the most liked and searched adult actresses. Is she the queen of porn? Well, to be honest, if she would stay in the business we could probably put a big fat golden crown on her head.
At the end of the day, Lisa will never be forgotten.
Who knows, she might return to the smut business as a GILF. Only time will tell.
Instagram: instagram.com/thereallisaann
Twitter: twitter.com/thereallisaann
1. Kendra Lust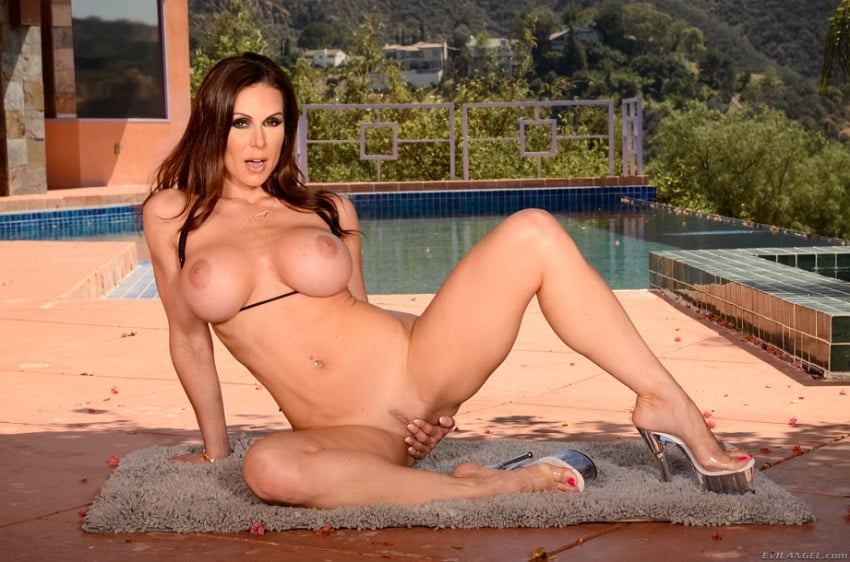 Without a doubt, Kendra is one of the current hottest pornstars. From incredible performances and directing opportunities, all the way to owning her very own toy line and adult talent agency, Society 15, Kendra Lust stands high above the competition. A busy woman who has things sorted out.
Once a nurse, Lust gave webcamming a go and immediately grew a massive following. She had so much fun doing it that, eventually, she decided to test her talent in the porn industry. Guess what happened? A natural at fucking and sucking as she is, Kendra took everyone's breaths away. Her fame quickly skyrocketed. Other stars were barely able to catch up with her.
The #lustarmy is strong.
Instagram: instagram.com/thereal1_kendralust
Twitter: twitter.com/kendralust
If you'd like to see these performs in action, you can always download their videos using porn torrent websites. However, remember to turn your VPN on before you start downloading any content to ensure your safety.