When you see beautiful woman, Flower Tucci, on screen, getting naughty as fuck, things might get quite messy. But that is exactly why you are here today, to see Flower doing madness and chaos with her pussy. Not only her twat, but she is magnificent with her asshole, too. As a matter of fact, some may say she does a better job riding dicks anally than with her pink muffin. You be the judge and let us know in the comment section below what way of fucking you think Tucci is better at. There is no right or wrong answer. In my opinion, I enjoy watching her taking large schlongs with all her sex parts. Yep, her mouth, as well. An experienced babe she is!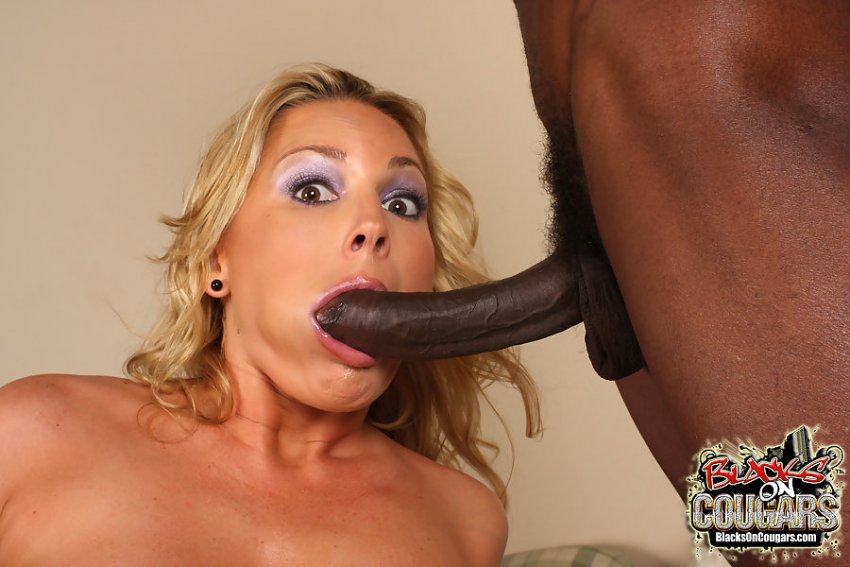 According to IAFD, Flower Tucci was born on January 02, 1978, in Burbank, California. There might be some confusion with her date of birth. However, we should stick with the mentioned one since more resources state it as the real one. Still, we should simply call her a mouthwatering MILF, and we need no birthday date no nothing.
Before Flower got herself in the adult entertainment business, she worked as a cake decorator in a bakery. One day she saw an ad in the LA Weekly which completely changed her life. Yep, it was an ad for adult work. From then on, she was the decoration both on pictures and in videos. A very juicy decor.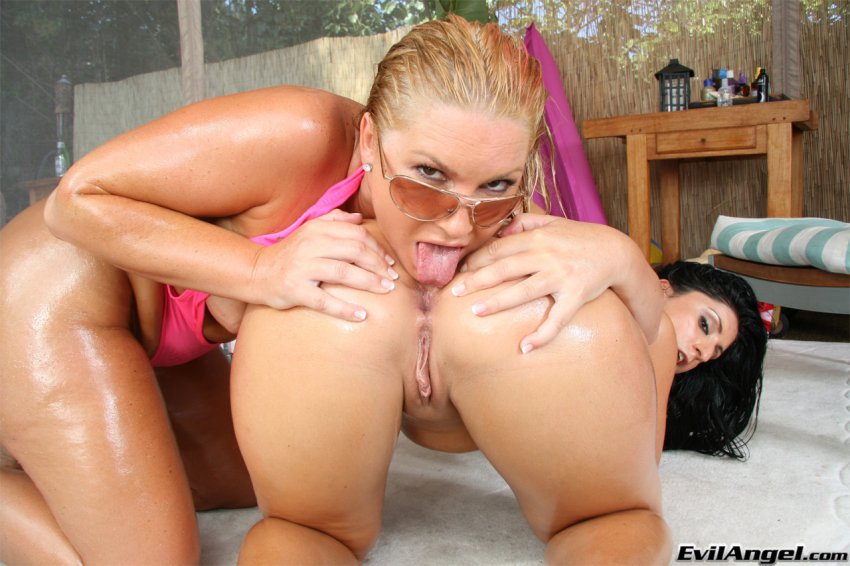 She began her professional porn career as Flower only. Later, she found out that another Asian actress already uses the same name and added the last name, Tucci. She went with her first name, Flower, due to her tattoos. After she was urged to pick the last name too, she wanted to do something with Tushy. Lovely lady, Mari Possa, suggested her to spell it like Gucci. A quick word game later and Tucci was born. Fits her big and beautiful ass perfectly. Yummy!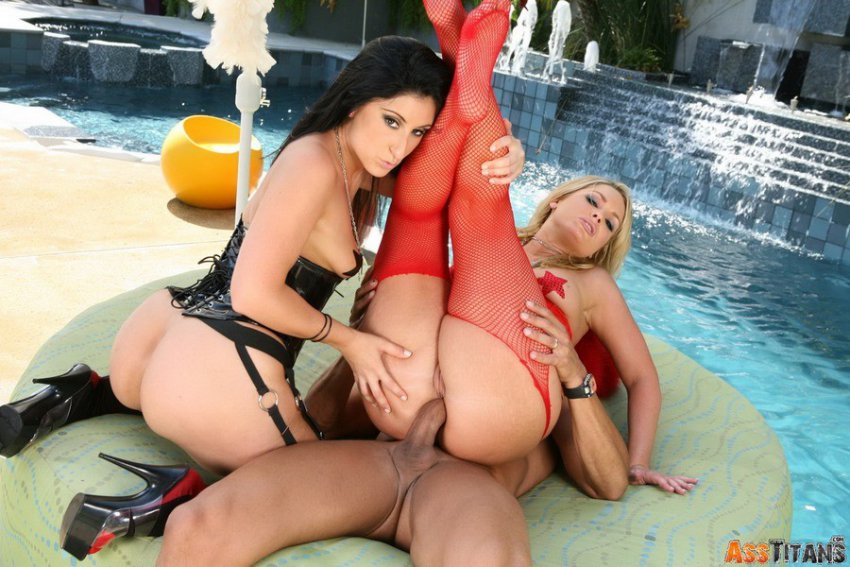 Before entering the world of XXX, Flowe Tucci was already a big fan of Seymore Butt's work. She even watched all of his movies with her boyfriend. You see, that's a relationship we should all have – instead of watching romantic movies, you two should watch pornographic videos.
Anyhow, when Tucci decided that the time has come to get herself shooting sex on camera for money, she first shot an amateur video with her boyfriend. It was an agent who got a copy of this sex tape and later showed it to none other than Lexington Steele. Surprisingly, it was Lexington who Flower Tucci filmed the first professional porn movie with. For your information, the movie was titled "Balls Deep 6." Google it.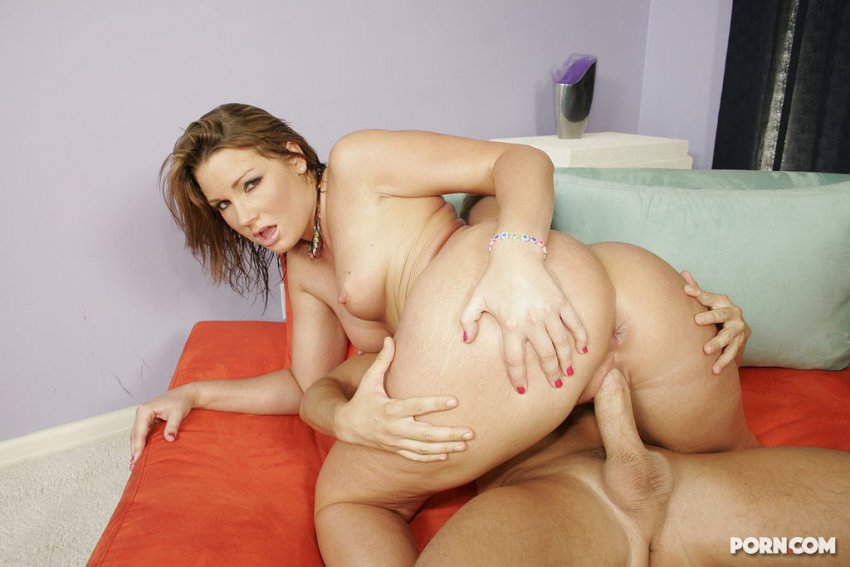 As you may see, Flower did not hold herself back much and went straight to the serious business. However, when Flower saw a scene from Steele for the first time, she was certain she will never shoot with him. She didn't really want to to be exact. It turns out, Tucci did anal and pretty much everything with Lexington. Good for her!
Still, one of her favorite performers is Manuel Ferrara. He is just so passionate, says Flower. Not to mention, at an orgy, she even got a chance to suck Rocco's monster cock which is like a dream come true.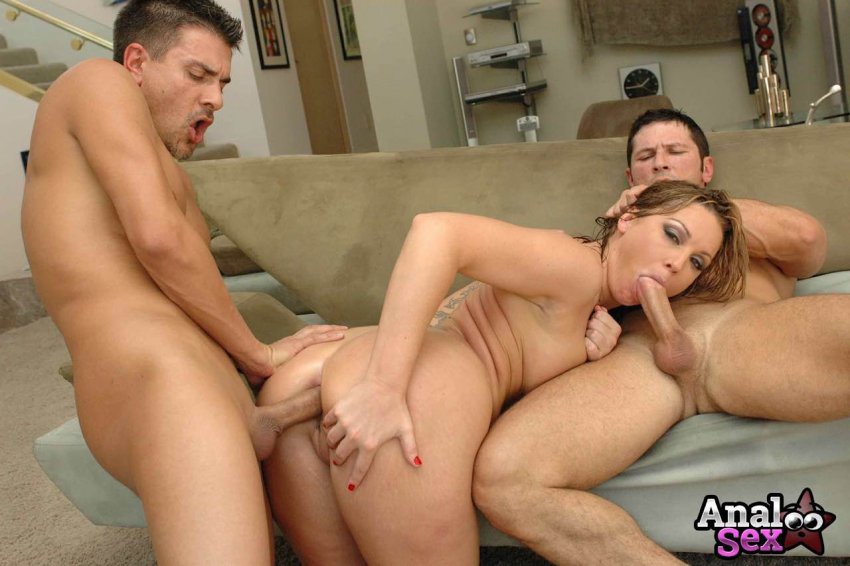 Finally, let's talk about Flower Tucci and squirting. It did not happen naturally for her. It was a process of learning and I guess we all need to thank her boyfriend at the time and Alicia Klass. He showed her this squirting contest on Playboy TV and she was hooked. Flower spent a lot of the time watching how Alicia does it, listening to advice and practicing. She was trying like crazy but just could not do it. Not only did she want to do it for herself, she wanted to squirt for her boyfriend too. It made him horny and aroused.
One day, after trying extra hard, it happened. It was not much but finally, Flower squirted. The excitement was on, and the new squirt queen was born.
Speaking of squirting, Flower is a firm believer that it is not pee. She says hers tastes sweet and does not taste anything similar to pee.
From double penetration, orgies and epic squirting, all the way to fetish and her favorite, rubber stuff, Flower is open for nearly everything. A MILF whose skills and experience take your breath away. Sometimes it might get a little too far. Do not say I did not warn you.
For more from Flower, her dirty moments and other random mundane stuff, follow her on Twitter.
Get the juices flowing with Flower Tucci porn videos
A wicked foam fight between a blonde and a brunette ends up with an epic lesbian fuck

Are you ready for the fight of the year? Did you bet on your favorite lady? There is no time anymore, the fight is about to go down, and we will witness a ton of epic moves. While you may think there will be a ton of violence in here, it is not quite so. As a matter of fact, there is violence included, just not the kind you are used to. Aside from a push here and there and an occasional ass slap, the predominant violence is the pussy violence. Ready, set, fuck! I mean, fight!
We have two incredible contestants both in the best shapes of their lives. The blonde one is Flower Tucci and the brunette one no other than Julia Ann. Who will take the belt home? In other words, who will please pussy better? Would it be experienced Julia or vibrant young lass, Flower? You are not far away from the answer so hit the play button above and enjoy the pussy fight.
The double dildo action is very magical. There, I cannot tell you anything else. Sit tight and let the girls get down on each other with passion and enthusiasm.
Manuel Ferrara fucks Flower Tucci in the ass on a tree

It feels phenomenal getting the romp going in nature. If you are an even more adventurous and brave one, climb on a massive tree and fuck there. Just be careful so you don't fall. Sex does not have any boundaries, and you can make it happen literally everywhere. It is up to you how courageous and open minded you are.
Combine Manuel Ferrara with Tucci, a giant tree, a few cameras and vivid intercourse and you have a wild Wicked Pictures porn video.
You see, if you need something a bit different, you can always count on Flower. Manuel, too! With the amount of sex energy, these two horny people have, you will never be left disappointed. Having her favorite stud ready to fuck her, you can easily expect her to squirt all over the place. And so she does. Everyone gets wet, and even you get to taste it through the camera. Indeed, the camera gets wet as well.
Anyway, Manuel and Flower enjoy themselves by the tree kissing and touching. It is Ferrara who goes to pleasing first. He buries his face between her ass cheeks and licks her twat and butthole. Aroused and warmed up, Tucci returns the favor and sucks and deep throats the living daylights out of his monster cock.
Both ready to bring it to the next step, they fuck, standing up, by the tree first. Later, they climb on the tree and get the action going anally. I tell you, it is a vivid show and feel free to copy them yourself. However, on your own responsibility. It is not my fault if you fall. You have been warned.
Big black cock for Flower's experienced ass

We have seen her do a girl and a Frenchman and now it is time to see Tucci take a BBC. But first, let's enjoy ourselves watching a professional seduction show¨by a hot MILF.
Boy, Flower sure does know how to tease and move that body in a way to make your heart rate increase. Those curves are to die for. And that perfectly rounded big butt – WOW!
After a quick tease, Flower Tucci warms her asshole up with fingers before she takes a dildo and starts to penetrate her stinky. When ready for a monster black shaft, she crawls from the bathroom all the way to the bedroom where a black stud is already waiting for her. They do a 69, eat and suck each other out and get the flow going. Lastly, Flower kneels down for one last blowjob action before she sits on the dong and receives a dose of pussy stretching.
From pussy pounding, they eventually put in the next gear and get that asshole banged. Flowers screams of joy when he rubs his machete against her anal walls. She is full of pleasure, when he fucks her slowly and more vigorously, up to the point he urgently takes the cock out and fills Tucci's mouth with a portion of hot cum.
There you have it, Flower does a splendid job performing in an interracial scene. As you see, she takes even the biggest cocks with ease. The kind of a woman we all like a ton!
Threesome craziness with wild blondes

Are you ready for something very special? Something you might haven't seen in a while. Chances are, you have not seen it in your life yet. On the other hand, it is quite possible that you enjoy it through the roof. What in the world am I even talking about? It is called tossing the salad. Are you even aware of this phrase? In case you are new to it, let me quickly explain it to you. This is when a girl licks boy's asshole. Makes sense?
To spice things up even further, this time around, you get to enjoy Flower and Carolyn Reese doing a lucky guy from the front and from the back. But first, they let him lick their buttholes to warm them up for his large and stiff cock. From then on, it is Flower and Carolyn who do all the magic. In unison, they blow his dick and toss the salad. You will be impressed by all the wild threesome action that goes down in this video. No fucking. Only oral play. It is definitely something every man would love to be part of.
By the way, do you like it when a girl plays with your anus?
Solo teasing in a super short skirt

If one knows how to perform a salivating solo tease show, it is definitely Flower Tucci. By wearing this naughty outfit, an extremely short skirt and a cute top, your mouth will water almost instantly. How Flower moves her hips and slowly peels off her top will get the body juices going in no time. Just sit back, relax and enjoy the striptease show. After she gets fully naked and exposes her well-trimmed pussy, Flower does not waste any time at all, licks her fingers and starts playing with her cock wallet. You did not expect it will actually happen so quickly, did you?
By massaging the clitoris and fucking herself with fingers, Flower gets herself aroused through the roof and releases a ton of love sounds. As you will see very soon, Flower enjoys it so much, she squirts all over the place. And she hasn't even picked the pink sex to yet. Once she upgrades to a dildo, it is all about going down on herself hard. Penetrating herself with the toy, licking the pussy juices off of it and once again smashing that twat so hard she cums hard and squirts.
Black cock for a big ass blonde Flower

Any cock is a perfect cock for our lovely Flower. For as long as the stud knows how to fuck her right and make her squirt like a fountain then she is satisfied and all the rest does not matter. But when it comes to Tucci, she can easily make herself squirt only by using her fingers. I bet she can also do it only by using her mind. Being so good at it, I am quite sure Flower can squirt only by managing her dirty thoughts. I challenge you, Flower Tucci, to squirt only by utilizing your imagination.
A black dude named Danny Ocean is ready for Flower to bang her hard and get himself covered in pussy cum. It all happens for the first time before he even eases his black schlong inside her muffin. Damn, this chick is horny AF 24/7. Do we have a problem with such a character? Of course, we do not. We love ladies like Flower is who can cum and ejaculate almost on demand. Fucking her in a missionary and even testing Flower's asshole Danny and Flower enjoys each other until Danny Ocean explodes with spunk and Flower cums for the 13th time.