If you are looking for some of the most experienced women, our top granny pornstars picks will surely do the trick. These are some of the GILF sex models out there which you can enjoy for as much or as little as you want.
These babes have no bounds.
Meaning, they are ready to fuck anyone and everyone. However, they are most excited about encountering a muscular stud or a young couple. Indeed, these granny pornstars sure have loads to teach.
If you have a thing for MILFs, boy are you in for a treat once you get yourself involved with a GILF. To be 100% candid with you, some are pretty darn old, but the looks and the body physique they sport are out of this world. And the sex energy they have is just incredible.
The hottest granny pornstars and GILF sex models
Beau Diamond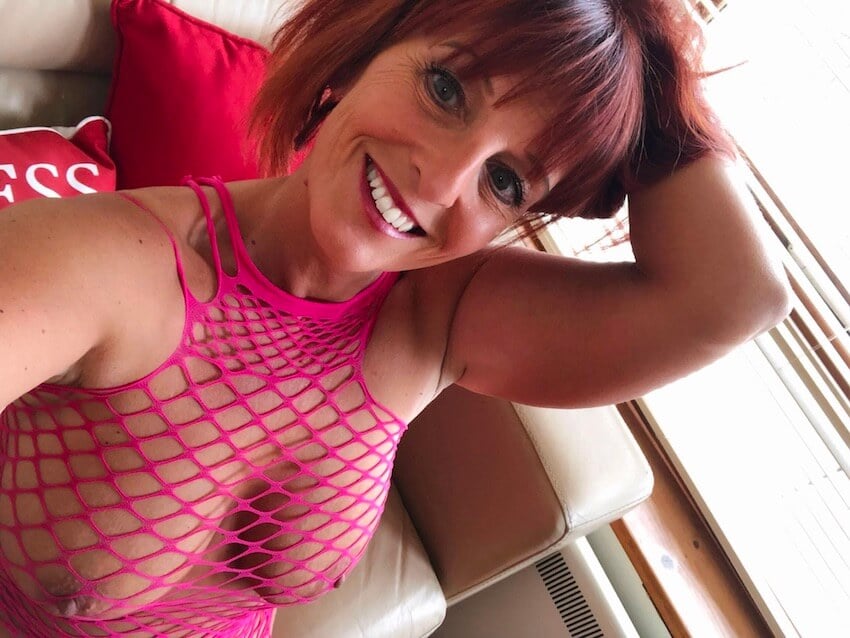 Every time you need a break from all the youngsters out there, you better enjoy yourself some Beau Diamond. Ah, this glamorous GILF is to die for. She sports some really nice curves that bounce around when Beau gets her snatch penetrated deep and vigorously. With oh so many years of experience, Beau Diamond has no trouble fulfilling your desires, no matter how kinky and perverted they might be. Not just that, but she is always down to teach you a lesson, because who from you would want to learn about sex that the granny pornstar herself, Beau. Make an immediate difference with Beau now.
Instagram: instagram.com/beau_diamonds/
Twitter: twitter.com/beaudiamonds1
Bambi Cummins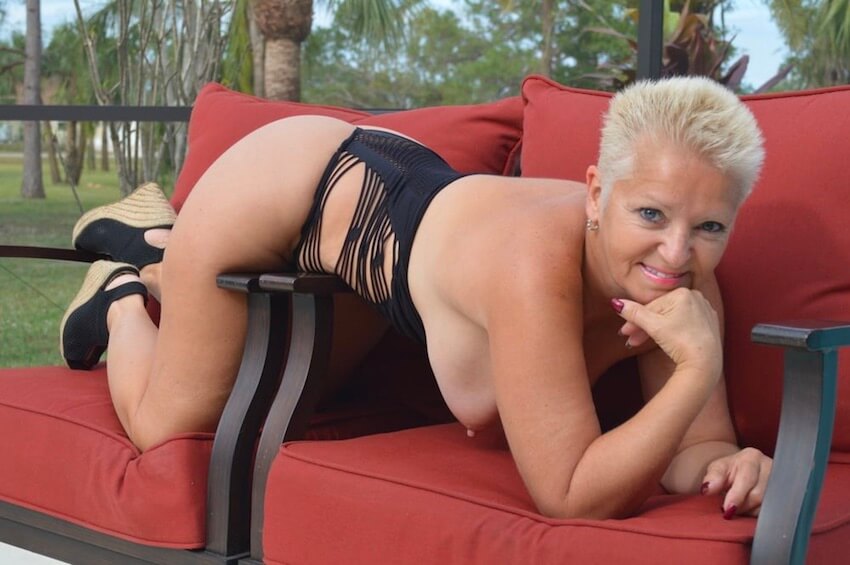 Bambi Cummins is in the business of nude modeling and later porn every since 2005. She was born on December 8, 1955, so you know that she has all the experience necessary to get the body juices flowing instantaneously. Bambi is especially a fan of athletic black guys with nice BBCs. Still, she is a very open-minded woman, ready to have some fun all the time. And if you invite her to a white beach for a hot sex session, Bambi will love you forever. By the way, she is happily married – just saying. Fun fact: Bambi Cummins likes to spend her time on her knees going down on a throbbing cock.
Twitter: twitter.com/Bambi4u269
Gia Giancarlo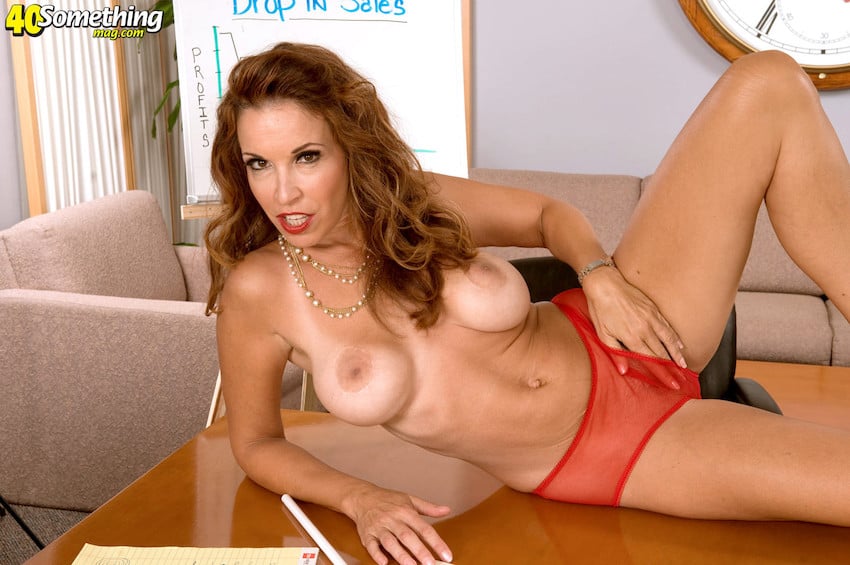 Gia Giancarlo is one of the leading granny pornstars today. Born in 1956, Gia only started in the porn industry back 2008. This Florida native knows how to party. With her brown hair and eyes, Gia has a sophisticated vibe to her that makes her ideal for roles where she is an authority figure. With her enhanced boobs that are still amazingly firm for her age, Gia can give younger adult performers a run for their money. A lot of fans jerk off to this mature lady regularly. If you are looking for granny porn videos, you should check out the ones that Gia stars in.
Nina Hartley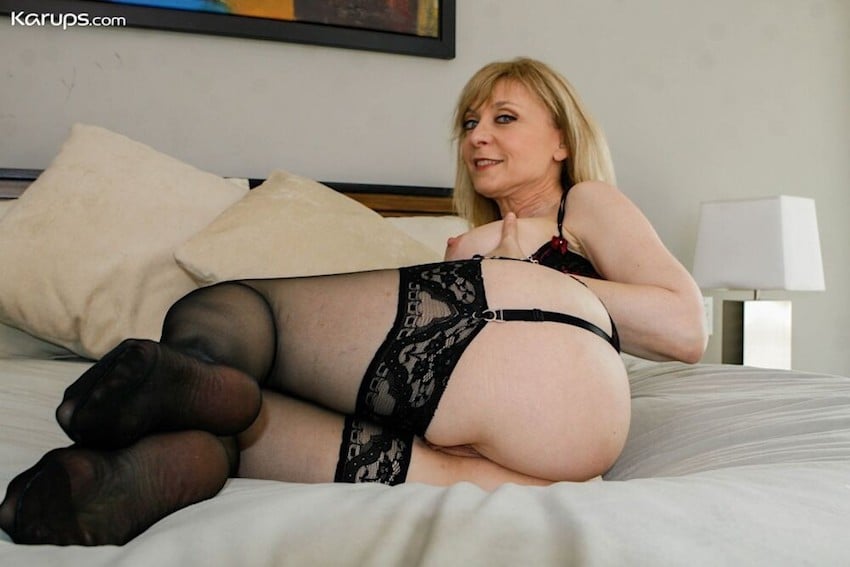 Nina Hartley is arguably one of the most popular granny pornstars being fucked today. There are few pornstars who can be regarded as legendary and Nina is without a doubt one of those. She has banged so many cocks that she has probably lost count. She did not reach her level without having a genuine and passionate love for sex and that shows in each one of the XXX scenes that Nina does. Her passion and love for the industry have been recognized with multiple awards. There is no doubt that Nina Hartley has become an institution in the adult film industry.
Twitter: twitter.com/ninaland
Darla Crane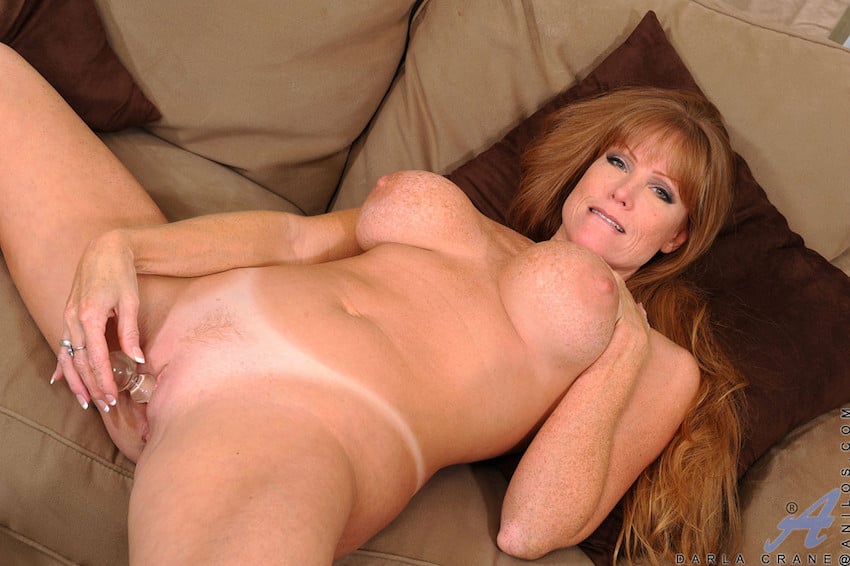 Darla has been making fans horny for more than 20 years now. She has been compared to Bettie Page because of her work as a bondage model back in the 90s. Darla has gained a lot of experience when it comes to making her fans horny. If you have seen her in one of her scenes, you know immediately that Darla is very passionate about her work. She is a leading granny pornstar in the industry today. Darla has a lot of pastimes, but her number one favorite is to have her pussy fucked by the largest dick that she could lay her hands on.
Twitter: twitter.com/darla_crane
Charlee Chase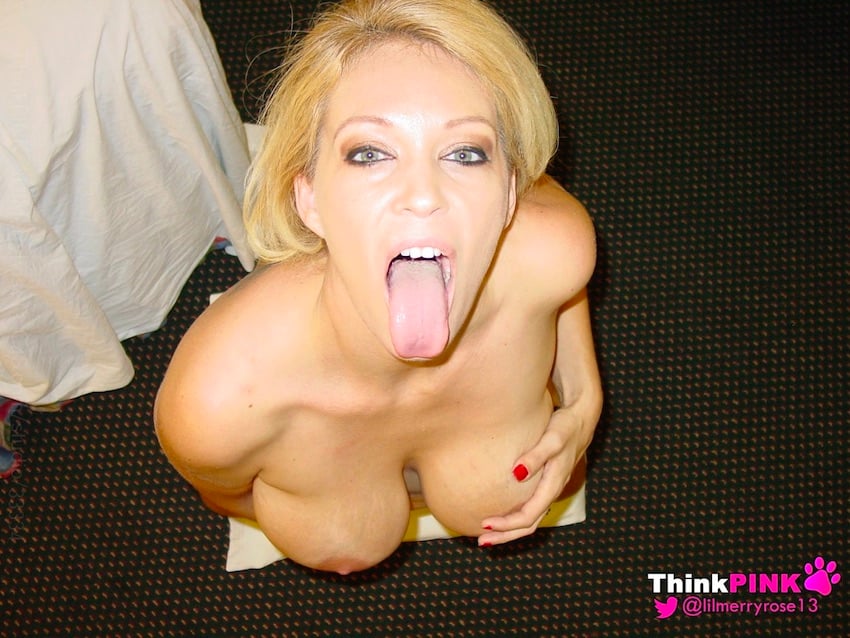 Needless to say, Charlee Chase is one hell of a granny pornstar, getting involved in the Smut business back in 2005. You guessed it, this aged lady knows quite a lot when it comes to fucking in front of the camera. Not just that, but Charlee also has quite a repertoire of fetishes that she knows how to please. That said, if you are interested in a multi-talented woman, you better do some research and enjoy yourself Charlee Chase. One thing is for sure, Charlee never disappoints. Moreover, she was born on April 26, 1977, in Clearwater Beach, Florida. Charlee began her journey with bikini modeling, moved to dancing in her late teens and eventually started shooting porn.
Instagram: instagram.com/charlee_chase
Twitter: twitter.com/charlee_chase
Deauxma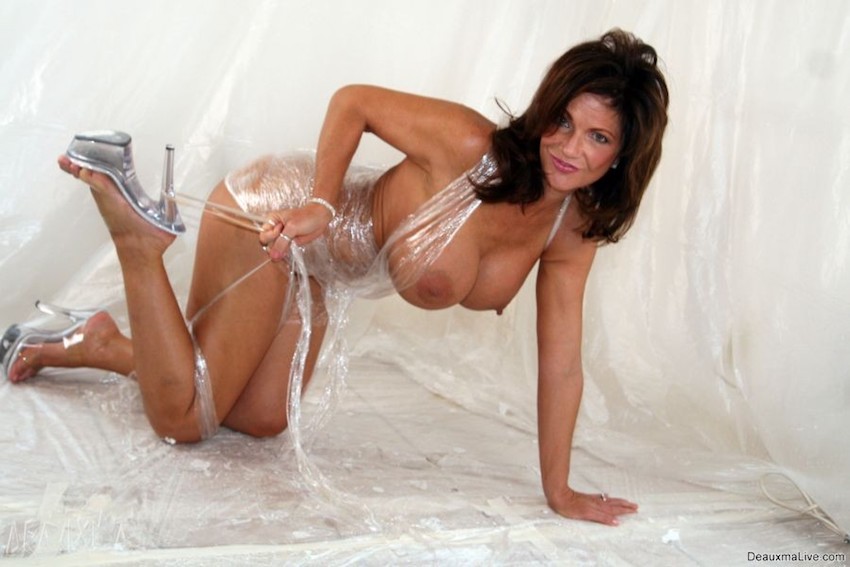 Deauxma's story is a unique one in the adult film industry. While most porn actresses start when they are in their 20s, Deauxma starred in her first adult movie when she was in her 40s. After being married for a long time, Deauxma and her husband started to feel that their sex life was going a bit bland. That was when they decided to explore the swinger lifestyle. One thing led to another and she soon found herself making porn movies. Deauxma loved it so much that she starred in over one hundred films during her debut year. This is one horny granny pornstar for sure.
Twitter: twitter.com/deauxma
Chery Leigh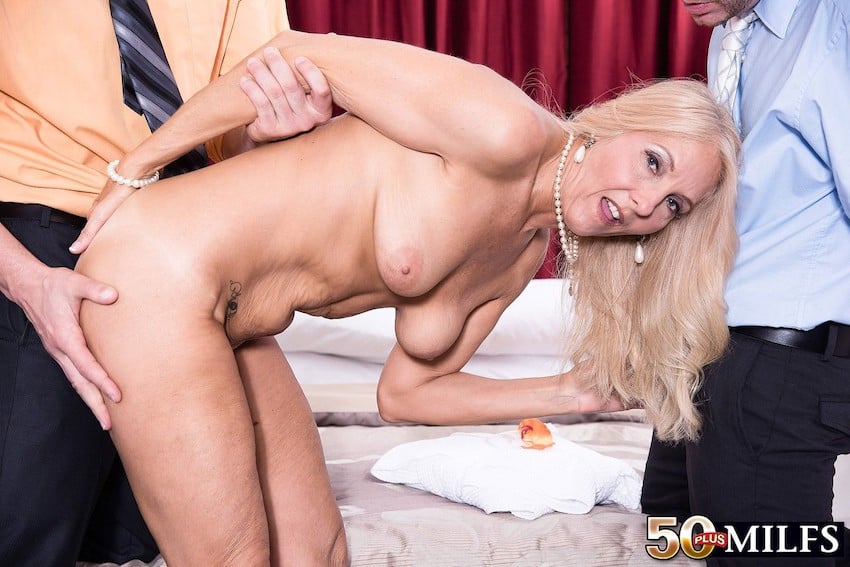 If you are into granny pornstars, then you need to check out the work of Chery Leigh. This mature blonde has medium-sized breasts that are all natural. She loves to fuck, which is why even if other actresses of her age have retired, she has continued to star in movies. Fans can sense just how much Chery enjoys being stuffed with dicks while the cameras are rolling. She is not faking her reactions while those are sliding in and out of her wet pussy. She's a real darling. Chery can certainly outfuck most of the younger fuck bunnies that are out there.
Twitter: twitter.com/xx_chery
Cammille Austin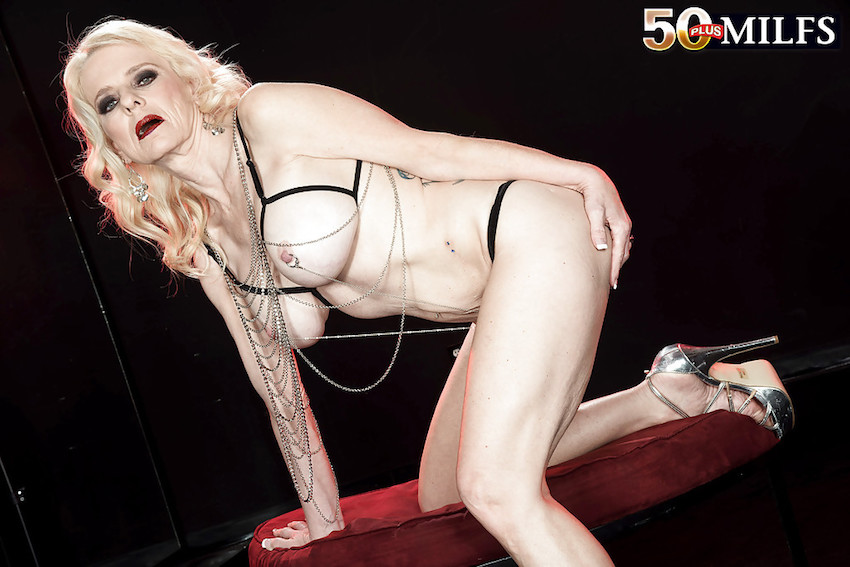 A real all-American woman, Cammille Austin, has captured the adoration of legions of fans all over the world. Born in Bentonville, Cammille is a lovely granny pornstar who is willing and ready to be fucked by guys who are decades younger than her. That is one of the things that she loves about being a pornstar, she gets to taste the cocks of hot studs whenever she's doing a scene. How many grannies can boast of having that sort of privilege? So, when you see her having a really good time while being fucked in one of her scenes, you can bet she's not pretending at all.
Twitter: twitter.com/CammilleAustin
Farrah Dahl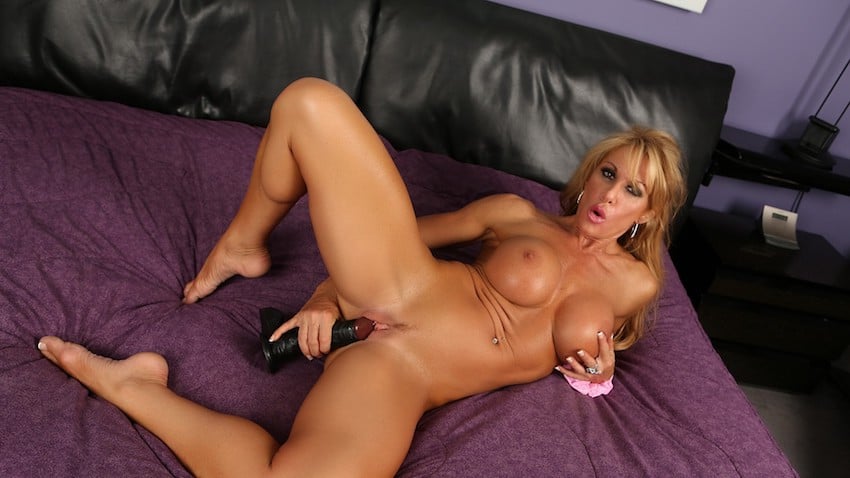 Farrah Dahl is not exactly in the granny pornstar category yet, but she is definitely the favorite of many of those who are into mature women. A relative newcomer, Farrah is eager to show the world what she can do. She is not your average adult actress though. Farrah studied in an acting school, so she can handle dialogues quite well. She is also a certified stunt actor. Moreover, this certified fitness trainer knows how to do her sex scenes properly. If you like your MILF to have a very tight body, then you should check out what Farrah can do in her videos.
Twitter: twitter.com/farrahdahl
Dana Hayes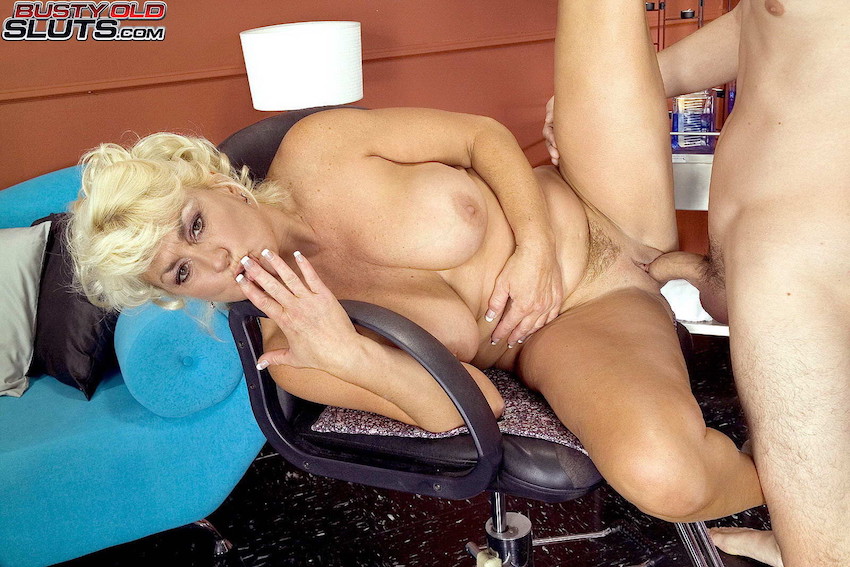 Dana Hayes is one of the juiciest granny pornstars out there. Standing at 5 feet 8 inches, Dana usually wears her hair blonde, matching her hazel eyes. She has 40DD tits that are all natural and perfect for squeezing. Dana had a late start in the adult film industry. She starred in her first scene when she was almost 50 years old. That does not mean that Dana takes things easier when compared to younger pornstars. You just have to watch one of the videos where she stars in for you to see how dedicated Dana is when it comes to fucking. Do yourself a favor and check out some of Dana Hayes' videos now.
Persia Monir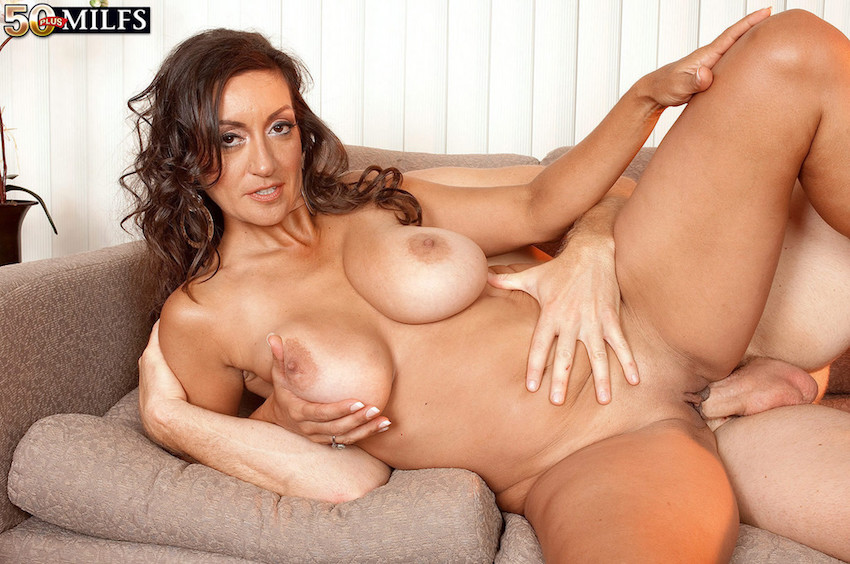 Persia Monir is of Iranian descent. This Middle Eastern babe has been bringing her exotic pussy on the table for years now. She worked as a nurse for over ten years, but the long hours and the stressful nature of the nature caused Persia to quit. That was when she tried stripping and she got surprisingly good at it. Soon she was approached to be a nude model for men's magazines. She was also a pioneer on the internet as she launched her own website way back in 1997. Today, Persia is one of the most recognized granny pornstars working in the Smut industry.
Twitter: twitter.com/persiamonir
Rita Daniels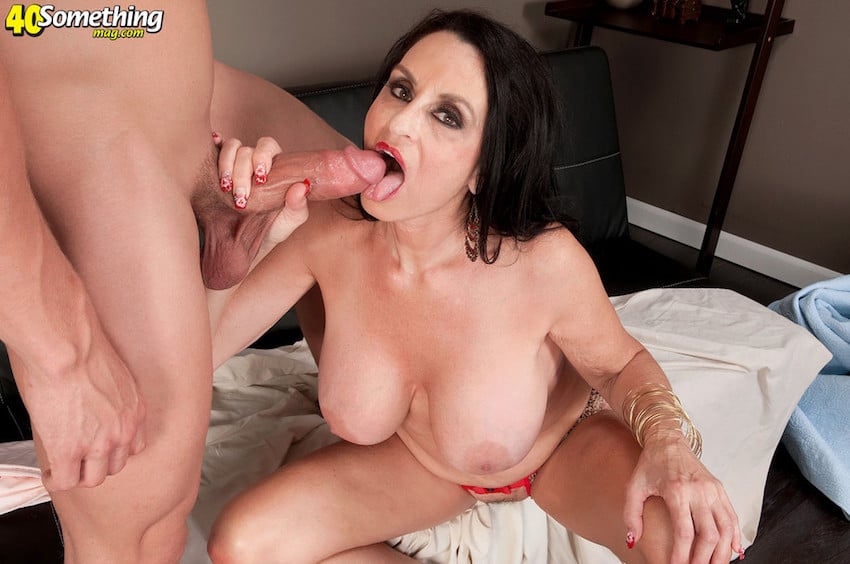 If you are into granny pornstars, then you should know about Rita Daniels. She really is one of those grannies that you would like to fuck, if you had the opportunity. She can still manage to make dicks hard if she wants to, which she does. Born in 1950, that means that Rita is a real senior. But she does not show any signs of slowing down. She is still ready and willing to be fucked by guys who are young enough to be her grandsons. Rita loves fat dicks being stuffed into her fat pussy. It seems like she does not have any plans to retire soon.
Twitter: twitter.com/ritadaniels69
Erica Lauren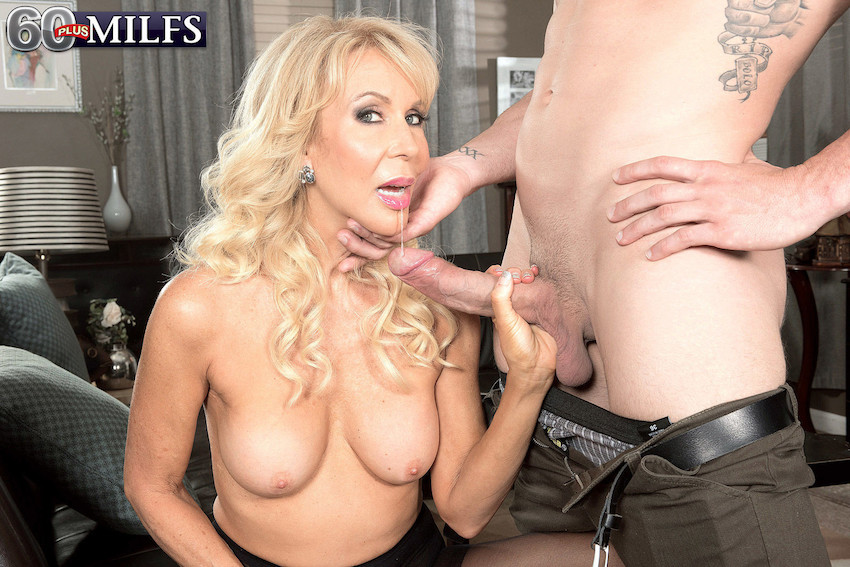 Erica Lauren is a Louisiana woman and that is something that everybody loves. This granny pornstar was actually inspired to get into the adult film industry after watching Boogie Nights. She's also quite horny, a fact that helps when Erica has to get fucked in front of the camera. She has massive 36C boobs, and a butt that is sculpted which are the results of exercising and healthy living. Erica really is a head turner. She can actually compete with younger pornstars as proven by the fact that she has been nominated as Niche Performer of the Year for 2018 by the AVN Awards.
Twitter: twitter.com/ericalaurenmilf
Janet Mason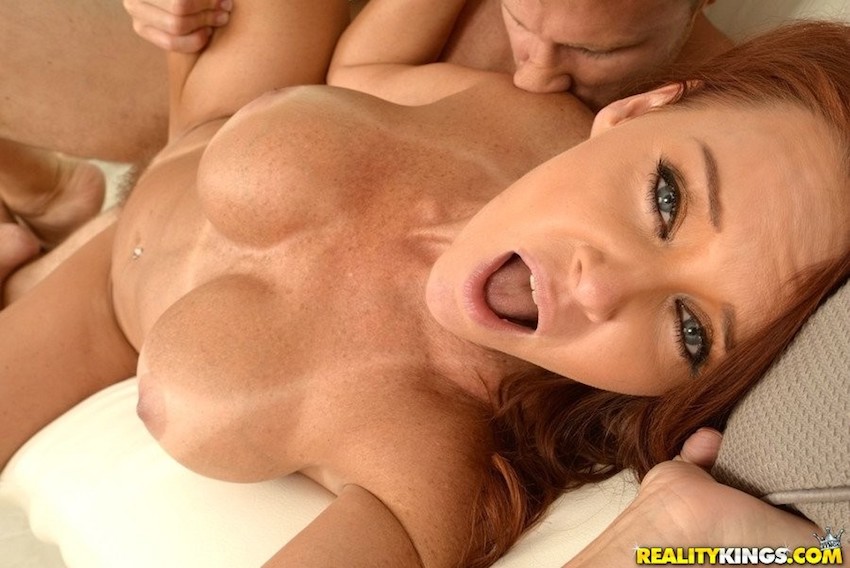 Janet Mason is like the product of every teenage boy's fantasy. With her pretty face and massive boobs, she can make dicks hard effortlessly. Janet is a swinger, which makes her ideal for making porn movies. She gets to enjoy sex at home and sex at work. With her husband's help, Janet started her own website back in 1998 and it is still running it up until today. That makes her a pioneer in the world of internet porn. Today, Janet is one of the most recognizable granny pornstars. She continues to please fans all over the world with her amazing body and outstanding performance.
Twitter: twitter.com/janetmasonxxx
Ava Devine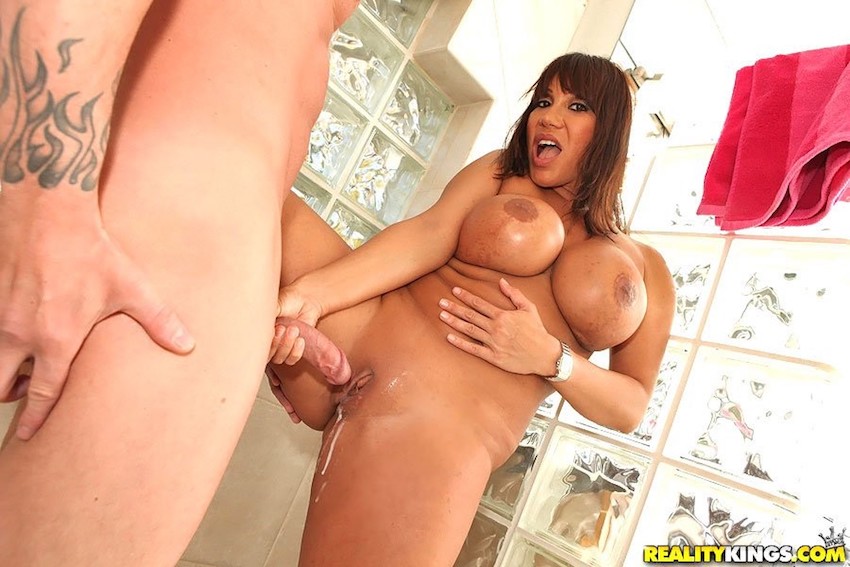 Ava Devine has a reputation for being one of the sluttiest and filthiest adult performers in the industry. This Asian fuck goddess has been making guys and girls horny for a long time now. Just how horny is Ava? Well, she says that she is willing to fuck anyone, and it does not matter where or when. It's not surprising why Ava is such a fan favorite for a long time and even now that she is a granny pornstar already, guys are still ready and willing to line up and fuck her. We are really glad that she made the switch from being a stripper to doing porn.
Twitter: twitter.com/1avadevine
Mandy McGraw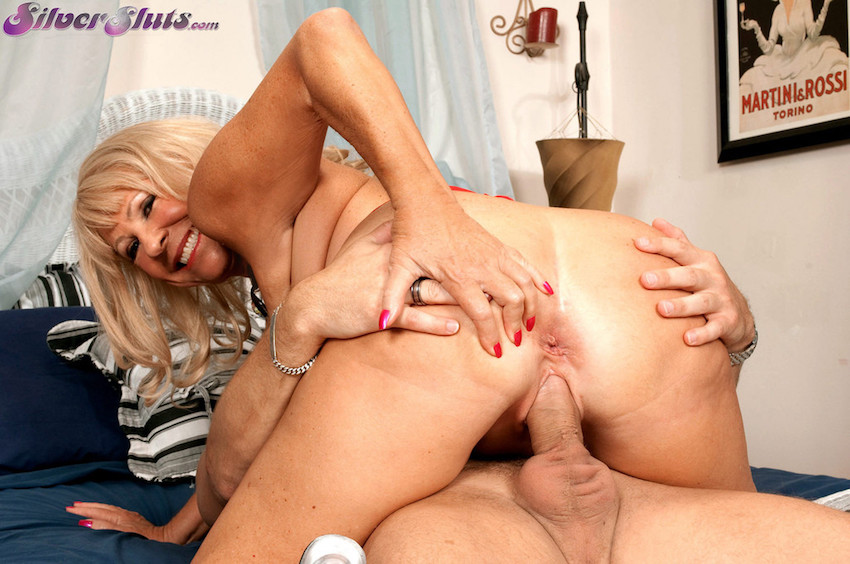 Are you turned on by horny grannies? If that is your cup of tea, then you should check out the work of Mandy McGraw. Born in 1940, she's a verified granny pornstar who is willing and ready to fuck any young stud that comes her way. Still active at 78 years of age, it seems like there is no stopping her insatiable craving for sex. Her massive tits might be sagging but her desire to fuck as many dicks as possible is not going down. In fact, it seems like the older that Mandy gets, the hornier she becomes, which is amazing.
Twitter: twitter.com/mandixxxmcgraw
Sally D'Angelo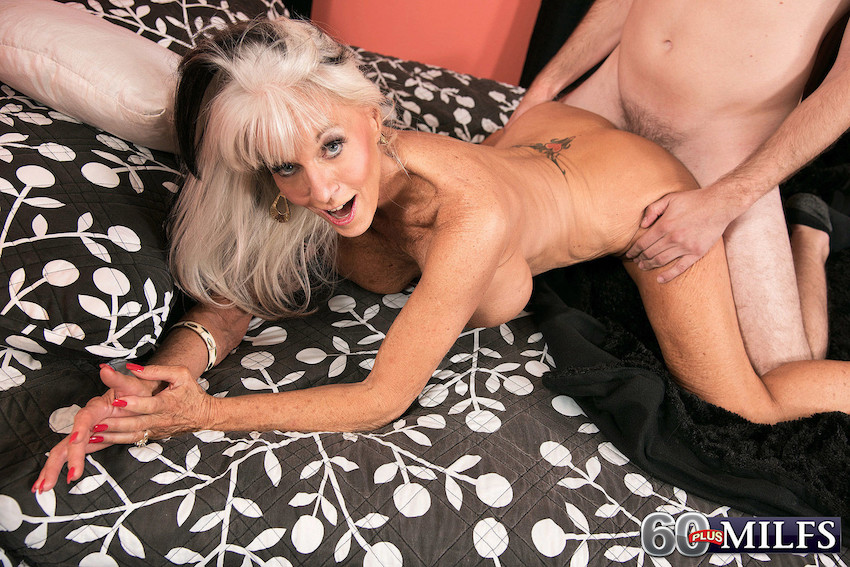 Sally D'Angelo lays claim to the crown of the number one GILF in the adult film industry. After years of hard work, she certainly deserves recognition as one of the main granny adult stars working today. Sally hails from Tennessee and after an encounter with Nina Hartley, Sally decided that she would give porn films a try. Luckily for us, she made that decision and so we got to enjoy years of her amazing work. Sally says that she gets really turned when she's doing scenes with guys who are a lot younger than she is. Sally gets so turned that she never has to fake any of her orgasms.
Twitter: twitter.com/sallydangeloxxx