If you are craving mature pornstars, you came to the right place. Instead of jumping from page to page, we put together a list of the best and most experienced hot ladies that you can examine further for as long as you want.
All adult actresses that you will find in the collection below are in the Smut business for quite some time. In fact, the majority of them are real porn veterans. That said, you know that each and every single one of them knows how to throw down an epic porn performance.
What's best, with each passing year, all these women seem to get hotter and hotter. How is this even possible? Boys and girls, if you take care of yourself, you never grow old. And let these mature pornstars be as a fantastic example.
Moreover, you will find gorgeous ladies with blonde, red and brunette hair, those with small tits and those with enormous fake breasts. We bring you a versatile collection of fully developed female pornstars that will knock your socks off every time.
Most experienced mature pornstars
Rebecca More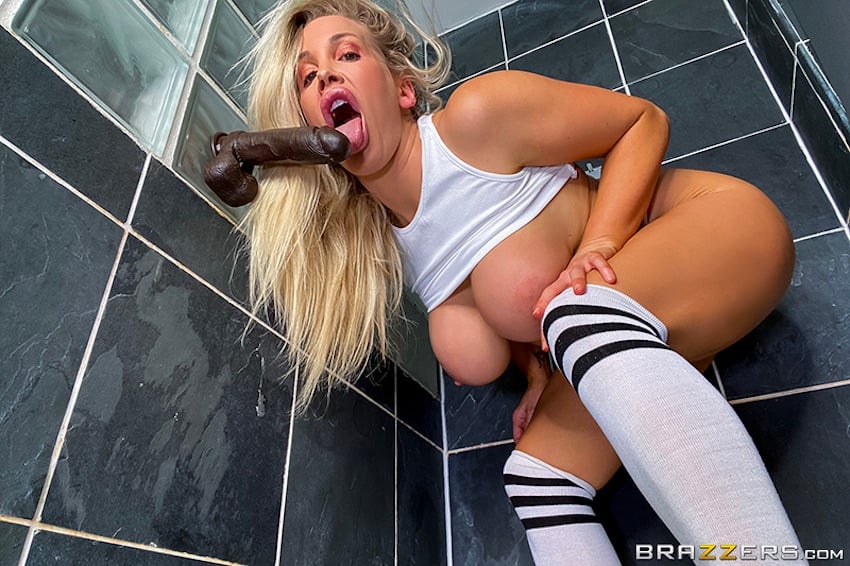 If mature English babes are your cup of tea, you will feel in awe once you see Rebecca More. A hot pornstar of the perfectly fake body is down for all sorts of wild and wicked stuff. One thing is for sure, Rebecca is very open mined and does not mind trying things that go against the grain. At least once! She hails from Heathrow, England, and was born on December 1, 1978. Riding a thick shaft while releasing a ton of love sounds and talking dirty with the English accent definitely get the juices flowing. Without a shadow of a doubt, Rebecca More is one of the best mature pornstars in the adult business today.
Instagram: instagram.com/more_milf/
Twitter: twitter.com/more_milf
Becky Bandini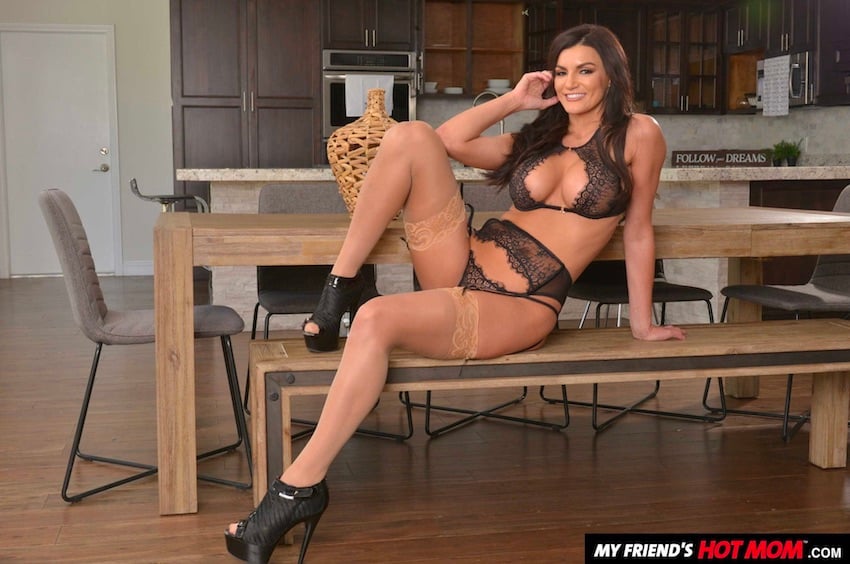 We need to make one thing clear right off the bat: Becky Bandini is not afraid of going really dirty in front of the camera. This experienced pornstar is down for the business, whether fucking a teen hottie or a muscular stud. With her incredibly opulent looks, Becky has no trouble capturing everyone's attention. It does not matter if she is fully nude or in a tight dress, Becky knows how to turn heads. A fantastic pair of big breasts and a lovely ass, as well as long legs, will drive you crazy without a shadow of a doubt. Becky Bandini comes from Baton Rouge, Louisiana, and was born on February 27, 1987.
Instagram: instagram.com/becky_bands/
Twitter: twitter.com/bandinibecky
Sara Jay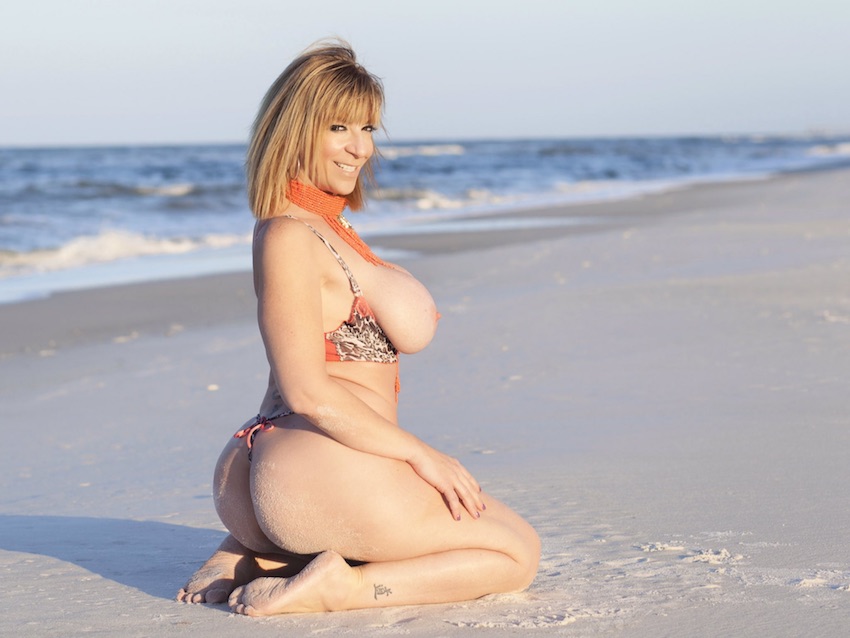 If you are not new to porn, I bet you are already very well familiar with Sara Jay. This mature pornstar has done it all, fucked the largest cocks and gotten all her sex holes absolutely demolished. Even though she is in the adult entertainment business ever since 2001, there is no stopping for Sara Jay. Her voluptuous body gets the juices flowing immediately. And once Sara puts her skills to use, everyone starts climaxing in an instant. Yes, Sara is that freaking good! Moreover, Sara was born on November 14, 1977, in Cincinnati, Ohio. Do yourself a favor and research Sara Jay and all the hundreds of XXX scenes that she already shot. You know, for science!
Instagram: instagram.com/the_real_sara_jay/
Twitter: twitter.com/sarajayxxx
Kailani Kai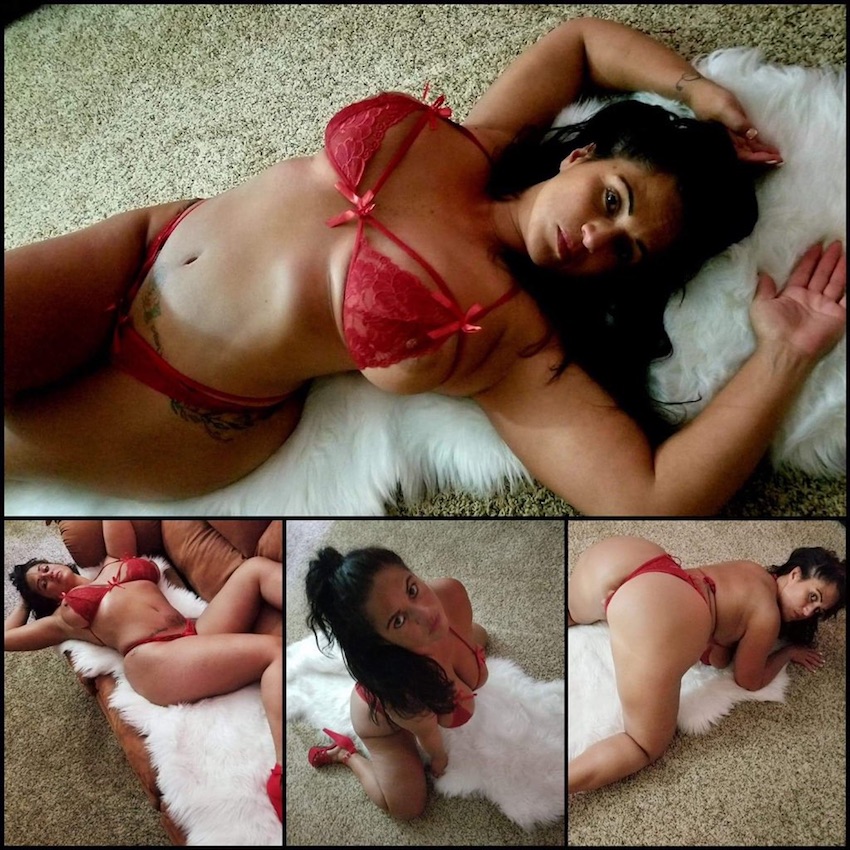 If you have not heard of Kailani Kai before, well, you must be doing something wrong. Or you might have never seen porn. The latter is very unlikely to happen. Anyhow, we are here to present you with a big-boobed, thick and bubbly mature pornstar that knows how to do all sorts of sex tricks. Guess where Kailani comes from? Hawaii! The hot mama was born on September 10, 1970, which tells you more than enough. Yes, indeed, Kailani is a very experienced woman who drives everyone crazy with her salivating assets. And she likes to spend kinky moments with young boys the most.
Twitter: twitter.com/kailanikaixxx
Cytherea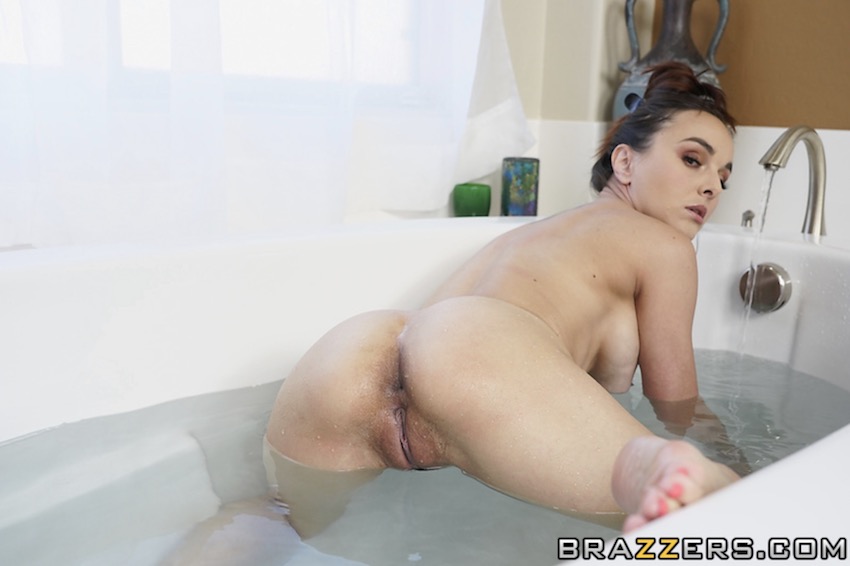 Cytherea has been around for quite some time now, no wonder why she is right at the top of the list of the best and most promising mature pornstars. In short, this babe is no joke. And do you know why? Because she squirts for miles! If we should crown one the squirting queen, Cytherea would definitely be one of the top picks. Not just that, the likelihood of winning the competition is very high. Hot brunette was born on September 27, 1981, in Salt Lake City, Utah. Back in 2005, Cytherea won herself two AVN awards! If you are down some for uniqueness, you better not miss checking out the extraordinary Cytherea.
Twitter: twitter.com/realcytherea
Sally D'Angelo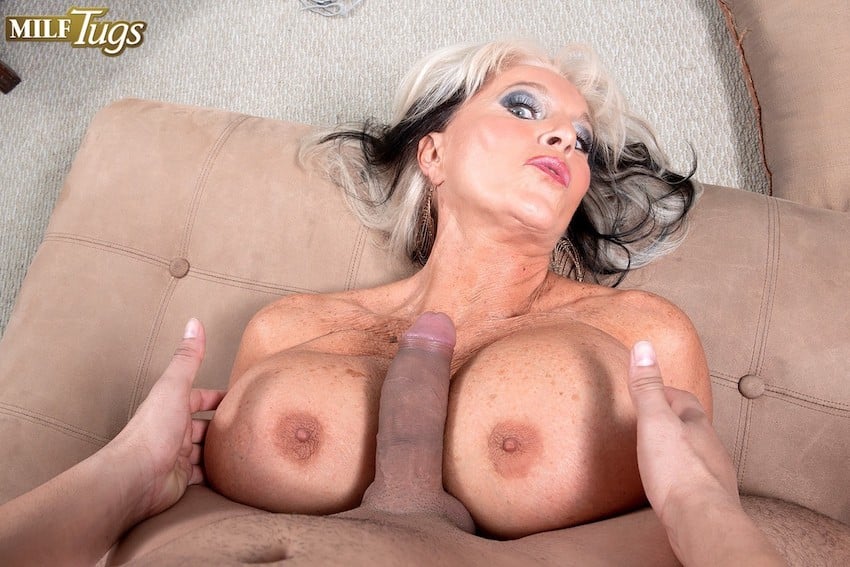 There is nothing too wild and too crazy for experienced mature lady, Sally D'Angelo. This hot mama is all one wishes for when on the hunt for an older lady who enjoys taking care of young dicks. Sally might already be in her sixties, but boy does she look extraordinary. Even if only posing for the camera with her massive 38FF tits out, you will love seeing her through the roof. You can expect a completely different story when she runs into a young stud with a hard prick. The end result is even more fulfilling and pleasing, taking care of your perverted desires. One thing is for sure – there is no stopping for Sally D'Angelo.
Twitter: twitter.com/sallydangeloxxx
Shay Fox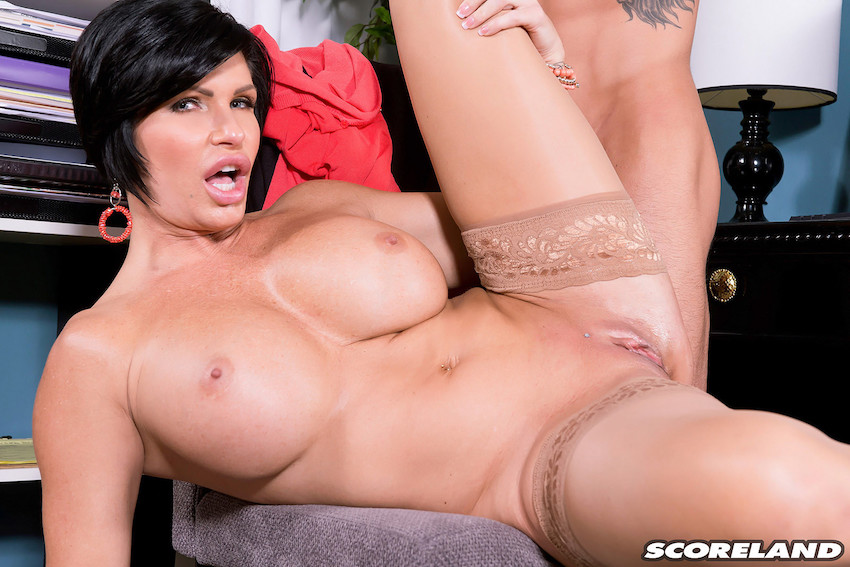 Another outstanding and sexy-assets-rich mature pornstar is no other than Shay Fox. Ever since she entered the adult entertainment industry, MILF fans are going crazy and hungry for a new scene. She spent several years as a stylist prior to joining the Smut world, however, thanks to Devon Michaels, she convinced Shay to get dirty in front of the came. And she did! Without hesitation, Shay Fox decided to try it out, and all the rest was history. Since day one, Shay Fox is taking the experience of watching porn to an entirely different level. And if you would like to join her fulfilling madness of fucking dudes and chicks, do a research – for science.
Instagram: instagram.com/thefoxprojects/
Twitter: twitter.com/clubshayfox
Farrah Dahl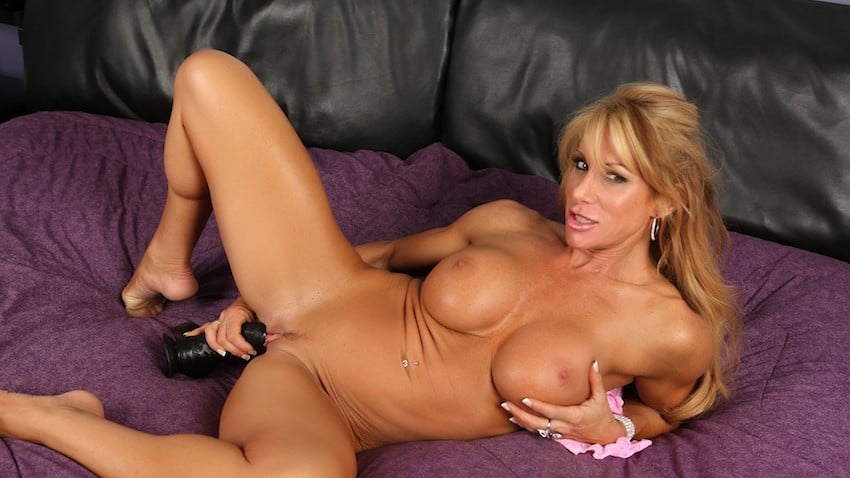 Farrah Dahl might be approaching forties, but she seems to look better than ever. Note, she was born on December 1, 1980, in Lafayette, Louisiana. Her body is toned and her boobs big (34DD), perfect for appearing in front of the lens with her lustful desire for fucking. For your information, Farrah is a personal trainer and a fitness competitor, and that's where the scorching hot body comes from. Whether she does a babe, fucks a stepson or enjoys a family group sex, Farrah Dahl always makes sure that everyone gets the most of it – I mean, of her. If you are into ladies of a slightly older generation, you better not miss a single movie of Farrah Dahl's – she is to die for.
Instagram: instagram.com/farrahdahl/
Twitter: twitter.com/farrahdahl
Ariella Ferrera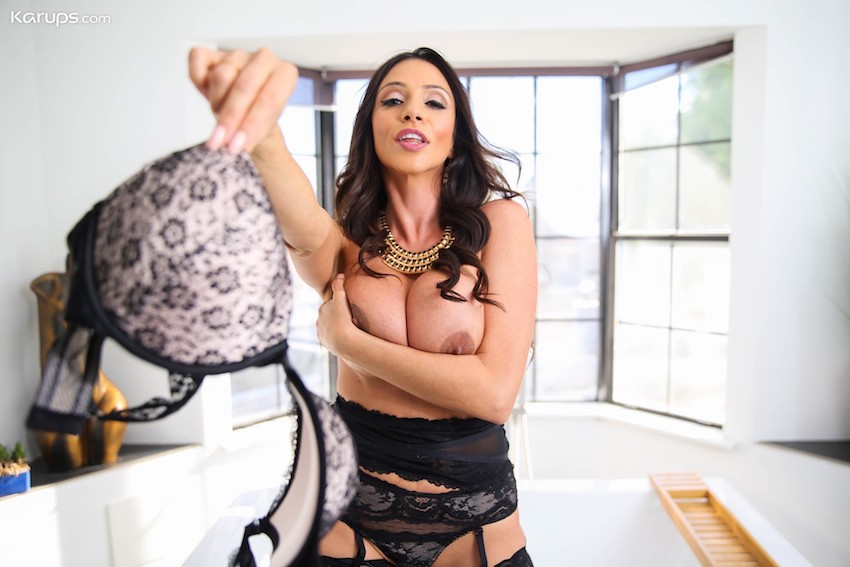 Ariella Ferrera started doing porn rather late. She was already in her late twenties when she started in the industry back in 2009. That does not matter though because Ariella is one of the top mature pornstars today. This sexy Latina MILF loves to fuck, and it shows in every video that Ariella truly does enjoy it. You know that she is having the time of her life whenever there is a dick sliding in and out of her wet pussy. As if that's not enough, Ariella is also very into having fun times with other girls. She loves to lick a pussy or two on the side while she's being fucked.
Instagram: instagram.com/ariellaferreraofficial/
Twitter: twitter.com/ariellaferrera
Kendra Lust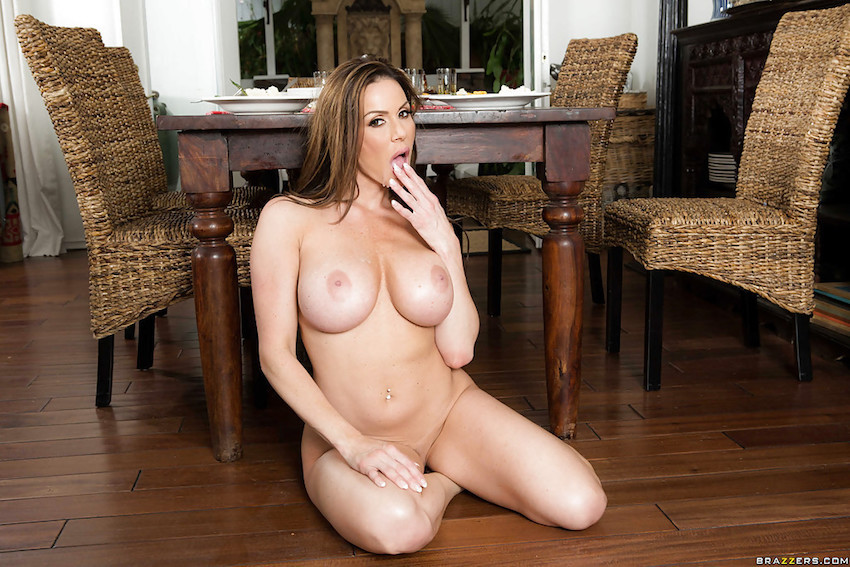 Everybody loves a dark-haired MILF with massive tits, like Kendra Lust. Kendra becomes even lovelier when she gets to be fucked by massive dicks and she seems to be begging for more all the time. It is not surprising that Kendra has become the mature pornstar of choice for many fans out there. Kendra has French, Canadian and Italian blood, which explains her stunning awesome look. She enjoys spending kinky moments with both men and women, which is why she chose to work in the adult film industry in the first place. She wants you to shoot your load while you are watching one of her videos where she is enjoying a long fat dick.
Instagram: instagram.com/kendralust/
Twitter: twitter.com/kendralust
Ryan Conner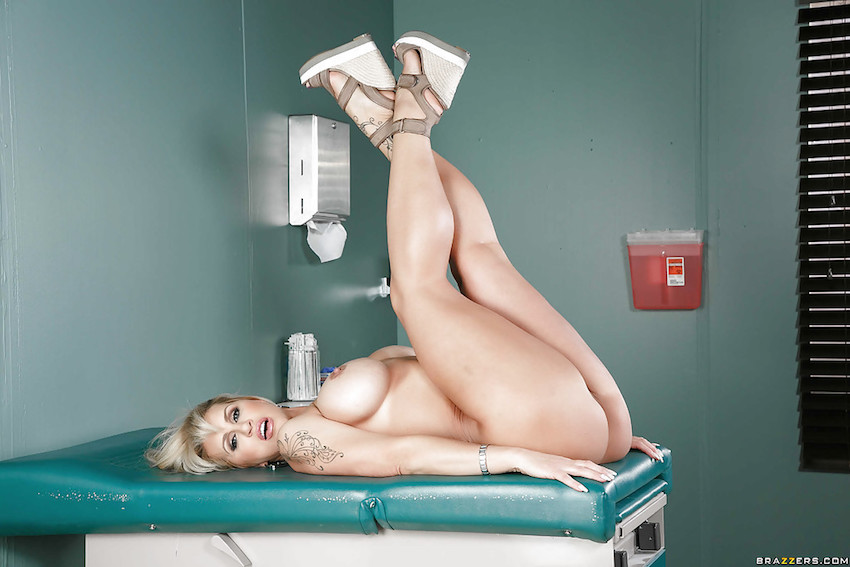 Get your dicks ready because Ryan Conner is back. She took a decade-long hiatus from doing porn films but thankfully, she decided to come back and please her fans some more. Ryan took time off in order to focus on her music career. It sure did include shooting steamy music videos, which are not too far off from her adult videos. Ryan also took the time to consider what really makes her happy. The good news is that she realized that nothing makes her happier than several huge cocks fucking her. It's time to celebrate that one of the mature pornstars is back in the game.
Instagram: instagram.com/ryanconnerofficial/
Twitter: twitter.com/ryanconner69
Alexis Fawx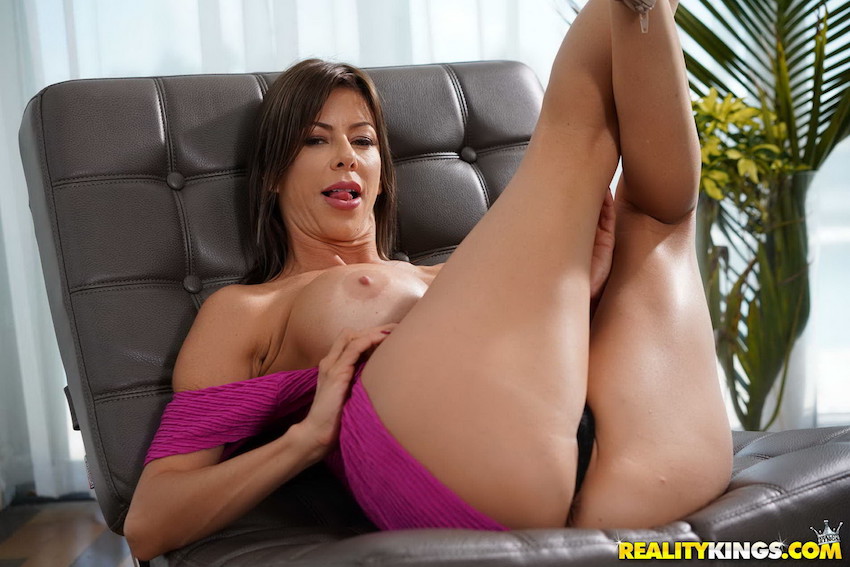 Born in 1975, you can say that Alexis Fawx started rather late in the porn industry when she entered it in 2010. It doesn't really matter because she's still working in the industry now and is recognized as one of the leading mature adult actresses. This Philly chick combines a tough vibe and a glamorous appearance. Alexis is a health nut and she constantly exercises to keep her tight body in shape. She works out regularly to keep her frame exceptionally fuckable. Fans really appreciate the effort. If you have not seen Alexis' hot XXX scenes yet, then you are missing out on a great deal.
Instagram: instagram.com/alexisfawxlive/
Twitter: twitter.com/alexisfawx
Jasmine Jae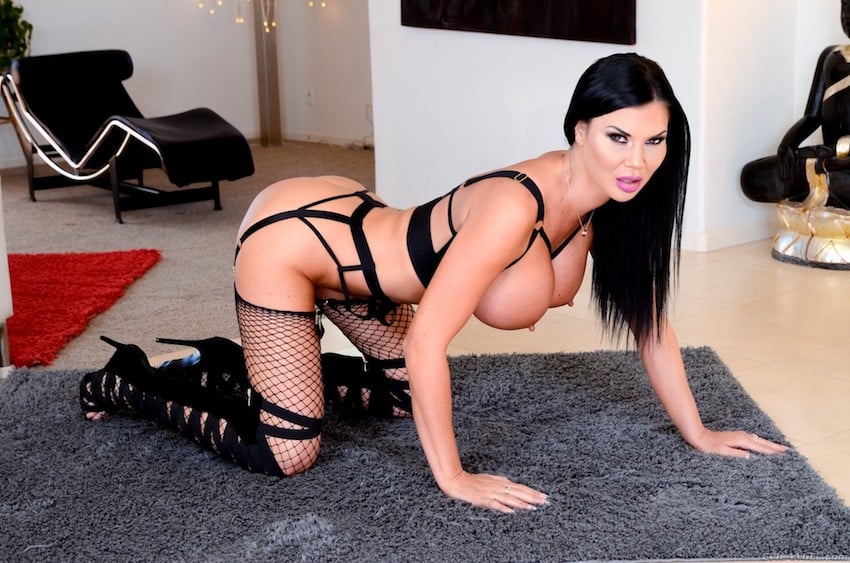 Jasmine Jae is one of the leading mature pornstars from the United Kingdom. This Birmingham babe comes with massive juicy tits, soft blowjob-friendly lips and a fat pussy that gets wet easily. She is ready and willing to do the raunchiest of scenes you can possibly think of. Jasmine has no problem being facefucked or being blowbanged. She does not feel guilt or embarrassed, especially since she enjoys doing all of her scenes a whole bunch. Jasmine also has the amazing talent of giving herself an orgasm just by moving and crossing her legs in a certain way. She's a real British slut, and you should check out her videos because she can make you cum with ease.
Twitter: twitter.com/realjasminejae
Dana DeArmond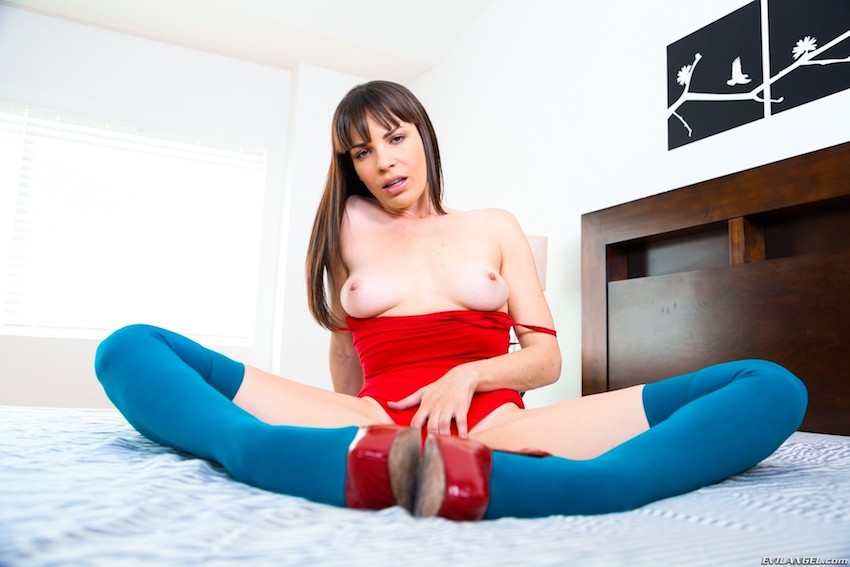 Dana DeArmond calls herself the "internet's girlfriend". That's because Dana has been on most social media networks before that was cool. But aside from having an early social media presence, Dana also shows a passion when shooting her scenes that few mature pornstars can match. She is willing to do things that others cannot. Dana can fill her holes with more dicks, fuck harder and make guys cum faster. That willingness to take her performance to the next level is the reason why Dana is such a respected name in the porn industry. If it happens that you have not seen anything From Dana yet, drop everything and go watch her in action this very moment.
Instagram: instagram.com/danadearmond/
Twitter: twitter.com/danadearmond
Diamond Foxxx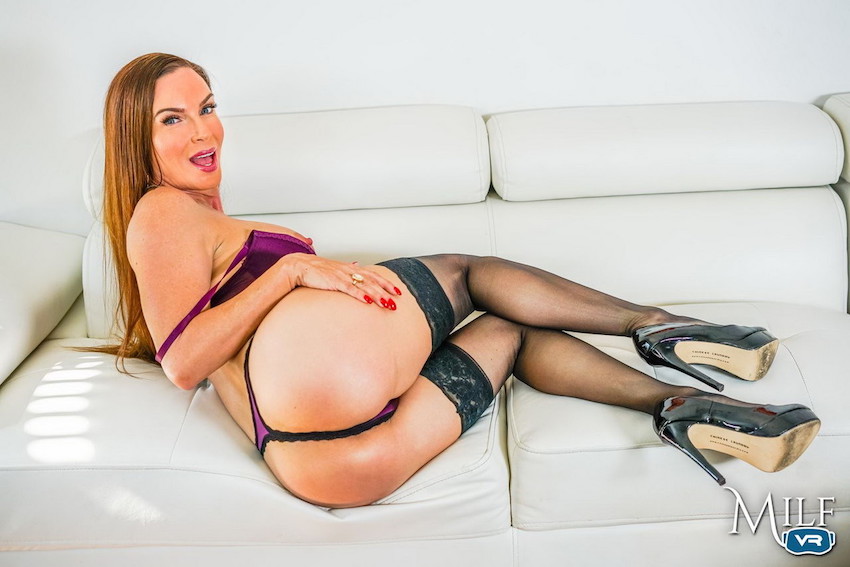 Diamond Foxxx is elegant and filthy at the same time. If you are a fan of mature/MILF pornstars with massive fake tits, then you should check out Diamond's videos now. She exudes elegance and class, but when she starts fucking, you know right away that Diamond is just as horny as any whore out there. She got into porn in order to get money for a real estate business. We do not know what happened with that business, but Diamond stayed on to do more porn, which is a good thing because we still get to jerk off while watching her being fucked by the largest shafts in the industry.
Twitter: twitter.com/diamondfoxxx2
Katie Morgan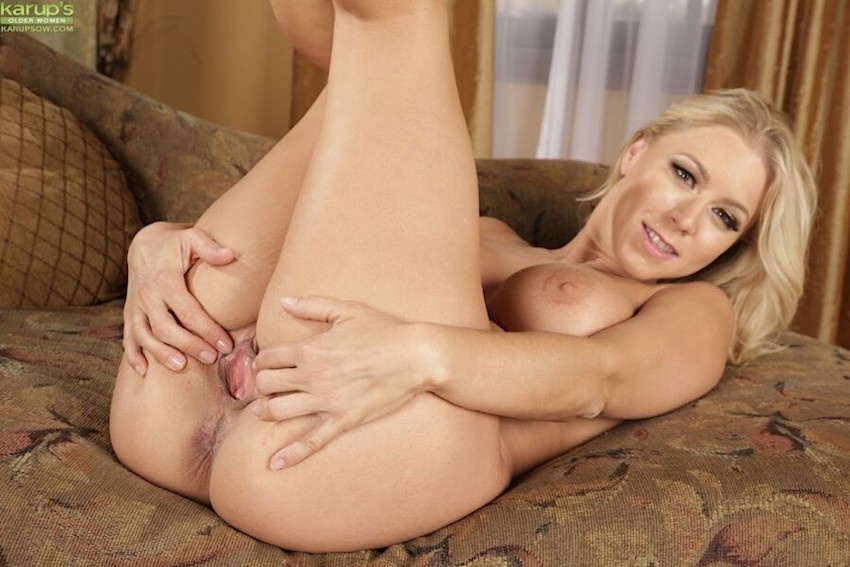 Katie Morgan has been in the business of making dicks hard for many years now. Fans all over the world love her high-pitched voice and her massive tits. Her unique tone and moans made her a recognizable mature pornstar. In fact, Katie is one of the few pornstars to have ever achieve some form of mainstream success. She has appeared in several TV specials and even a documentary was made about her life. Born to conservative Christian parents, no one would have guessed that Katie would be working in the adult film industry, but here she is, and it is quite awesome.
Instagram: instagram.com/katiemorganxoxox/
Twitter: twitter.com/thekatiemorgan
Mercedes Carrera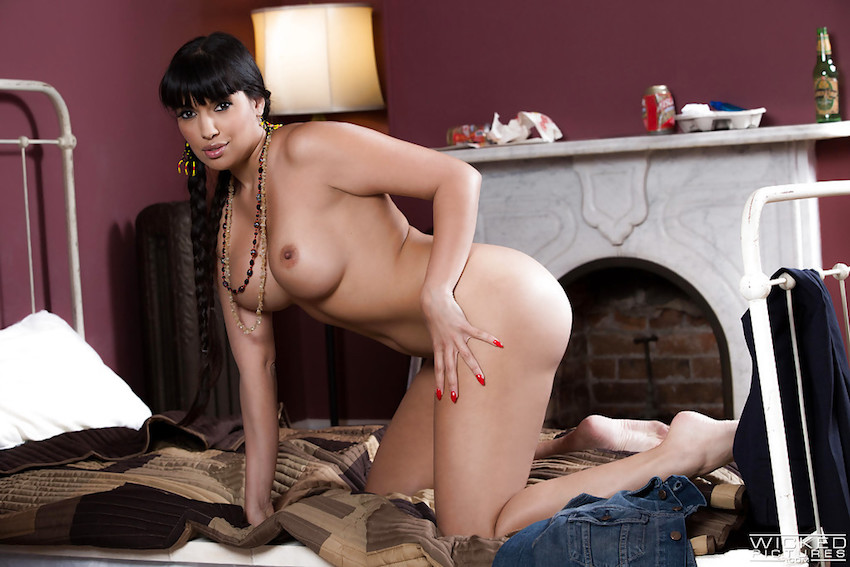 Mercedes Carrera is the ultimate Latina mature pornstar. With luscious curves and pretty face, Mercedes can fulfill your fantasies without a problem. She loves nothing better than sucking a huge throbbing dick while looking into the eyes of a guy and waiting for him to explode his load inside her hot mouth. Millions of guys have fantasized being sucked by this temptress. As if that isn't enough, Mercedes is also bisexual, so she is just as ready to lick a wet pussy, as she is to fuck a thick cock. Mercedes can speak multiple languages, so she can talk dirty to you in the language of your choice when you are fucking her.
Instagram: instagram.com/basedmilf/
Twitter: twitter.com/themercedesxxx
Dava Foxx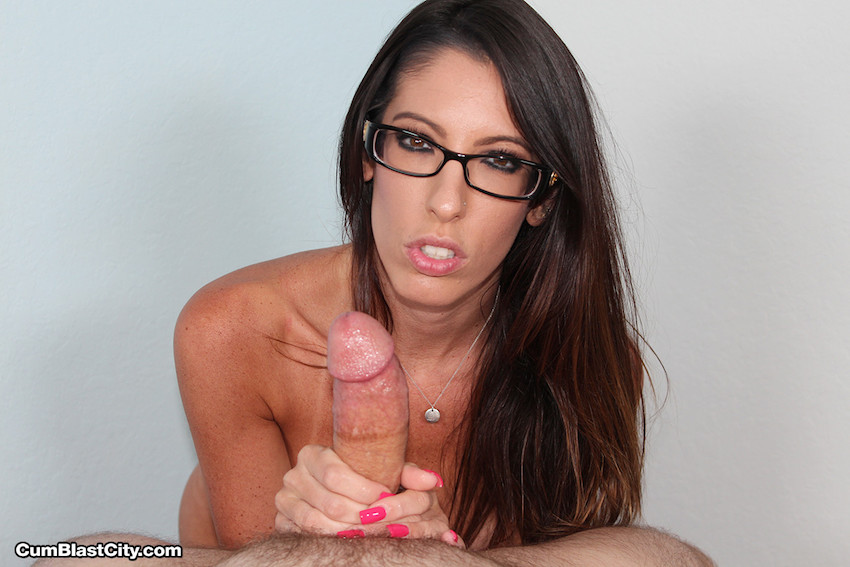 You might say that Dava Foxx is starting a bit late in the game. You can classify her as a mature pornstar already but she is a rookie at the same time. That does not take away anything from Dana. One look at her and your prick is sure to get an erection. Just imagine how you would be feeling when you see her riding a dick like it is the last cock in the world. Dava has massive fake boobs that are decorated with cute tiny nipples. She has juicy red lips that are just perfect for wrapping around the massive cocks of her costars.
Instagram: instagram.com/davafoxx/
Twitter: twitter.com/davafoxx
India Summer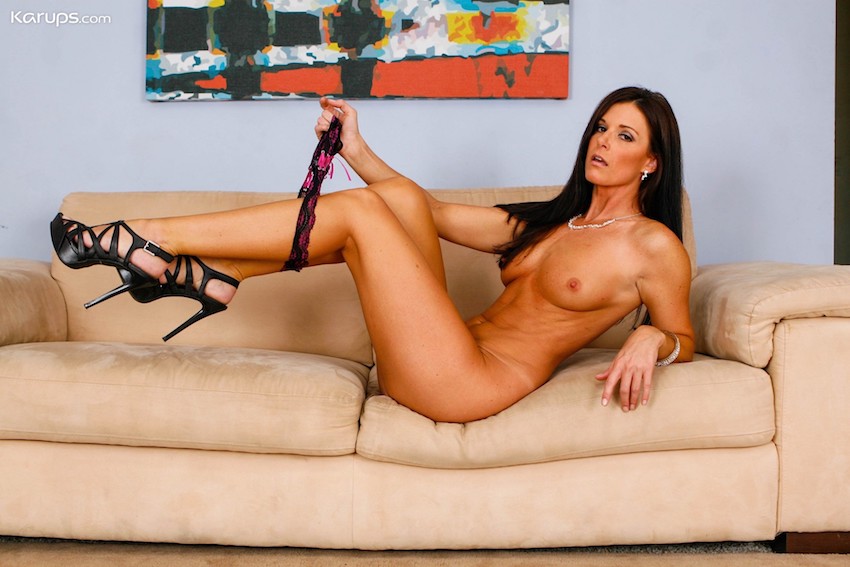 There is little doubt that India Summer is one of the leading mature pornstars working in the industry today. She is one of the most booked pornstars today and knowing just how many young and fresh pussies there are in the industry, who are willing to do anything to get some recognition, that is quite an achievement. India has also received numerous adult entertainment nominations and awards for her performances. India made her porn debut back in 2005 when she was already a MILF. She managed to capture the attention of fans because of her raw sexuality and she quickly became a favorite of many porn lovers. India Summer has not looked back since then.
Twitter: twitter.com/sexyindiasummer
Ava Addams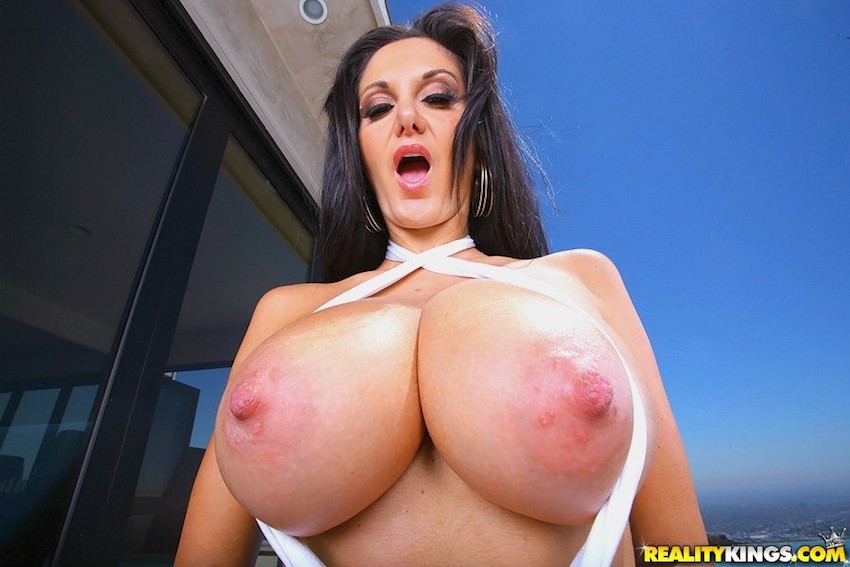 Ava Addams' body was made for porn. Just look at those curves and those humongous tits. She was really meant to be fucked in front of cameras, so millions of guys all over the world can fap and enjoy her body. This veteran mature pornstar stood out because of the passionate performance that she shows whenever she is being fucked in front of the camera. She is not acting at all. Ava is enjoying every second when a huge cock is sliding in and out of her creamy pussy. In fact, she manages to reach an orgasm whenever she does a porn scene.
Instagram: instagram.com/theavaaddams/
Twitter: twitter.com/avaaddams
Cherie DeVille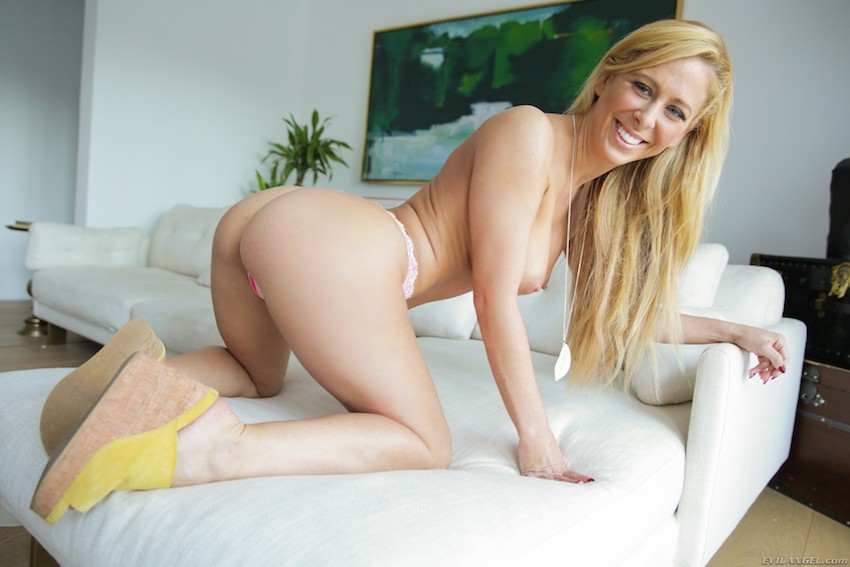 Cherie DeVille hails from North Carolina. This sexy mature pornstar cannot get enough out of showing her curvy body and making dicks hard. She does not mind being called a tease because that's what she is. Cherie loves showing off her long legs and juicy boobs. DeVille got her start in the adult film industry back in 2001. At first, she did girl-on-girl scenes, but offers for boy-girl porno soon started coming her way. Then DeVille decided that it would be awesome to get her pussy stretched by large dicks in front of the camera and the rest was history. It was a great decision to make, starting pleasing fans all over the globe.
Instagram: instagram.com/cheriedevillexo/
Twitter: twitter.com/cheriedeville
Brandi Love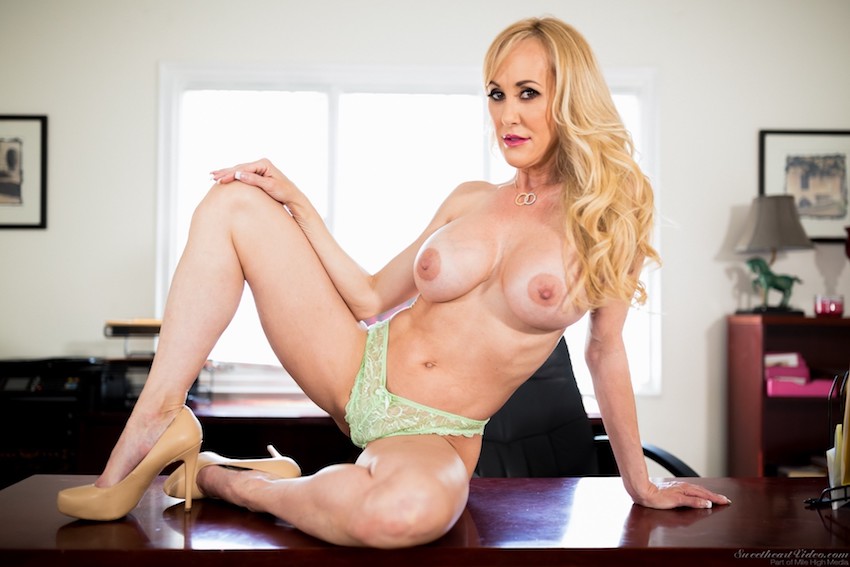 Brandi Love has that classic blonde look. Her buxom figure, combined with her sweet face, won her the adoration of loving fans all over the world. But Brandi is not just your typical experienced pornstar. She is a dancer and a skater, and she was an athlete when she was still in school and that's the reason why she has such a tight body. Of course, Brandi keeps it fit by staying active regularly. When Brandi is not shooting scenes, Brandi is busy helping fellow porn actresses and she spends time as a community activist. It is guaranteed that you will enjoy her videos.
Instagram: instagram.com/brandi_love/
Twitter: twitter.com/brandi_love
Monique Alexander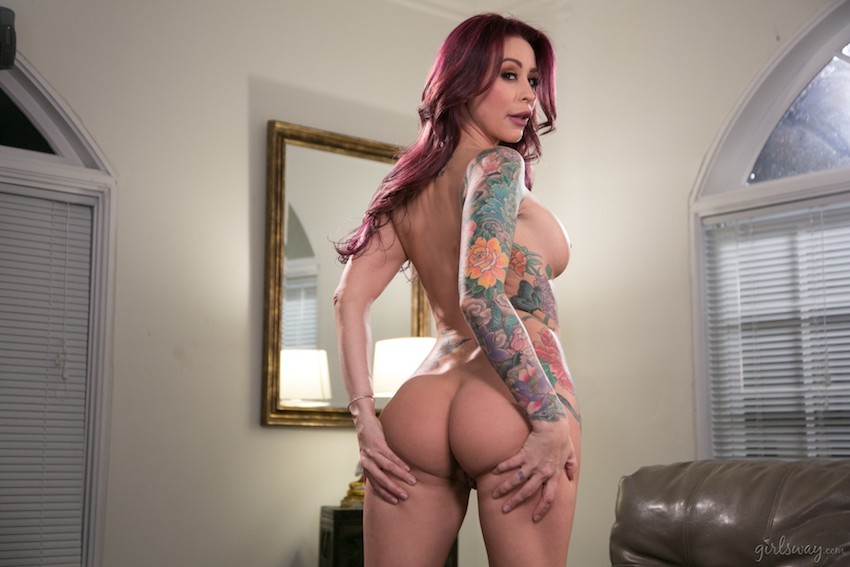 Monique Alexander has been riding cocks to please men for more than ten years now. The good news is that she has no plans of stopping from making porn any time soon. That would be really bad news for her fans as she is one of the most searched mature pornstars today. Monique has a sweet way of looking at you, like she is begging to be fucked. Combine that with her enhanced tits, tight butt and tattooed body and you get a lethal combination. She's a real hard worker, which is why she has been rewarded with multiple awards and recognition. She deserves all of it.
Instagram: instagram.com/realmoniquealexander/
Twitter: twitter.com/moniquealexande
Syren De Mer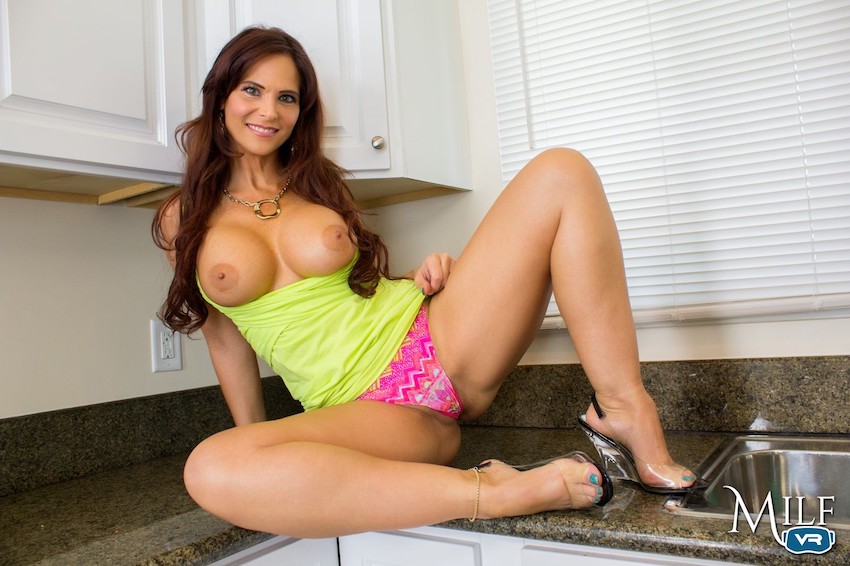 Hailing from the state of Wasgington, Syren De Mer got used to small-town life growing up. She moved to Seattle when she had to go through college where she fell in love with photography. With her look, it did not take long for her to move from behind the camera to becoming the subject. Syren became a model and soon she got an offer to do porn. Because she is a real horny slut in real life, Syren did not pass up on the chance and now she's not showing any signs of slowing down. It is not surprising that she has become the favorite mature pornstar of a lot of fans.
Instagram: instagram.com/syrendemer/
Twitter: twitter.com/syrendemerxxx
Chanel Preston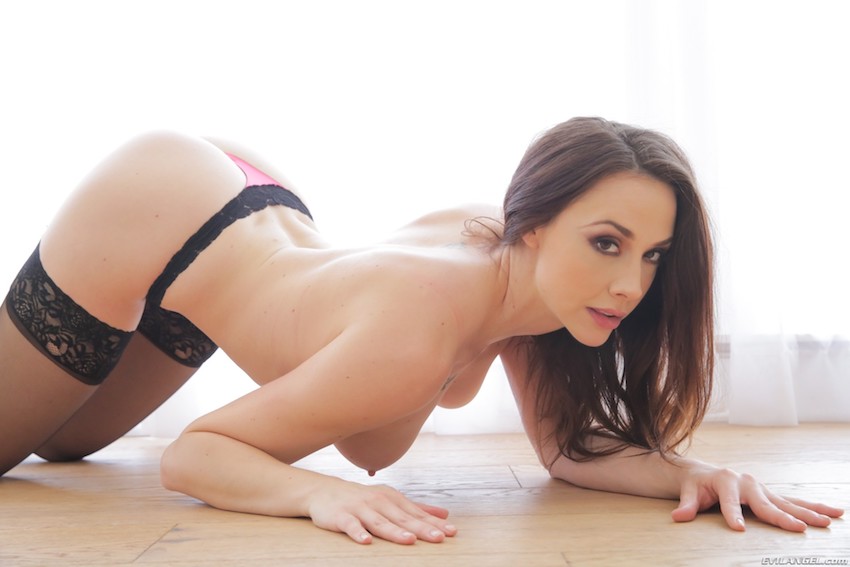 Chanel Preston is all about pushing the envelope of her performance. She is passionate about her work and she makes sure that gives an awesome performance when doing her scenes every single time. Whether she is being gangbanged by multiple guys or she's doing a bondage scene, Chanel takes everyone's breath away. Of course, it is no secret that Chanel is one super horny slut. She's so lascivious, her pussy gets wet just by thinking about all the cocks that she can fuck. This former exotic dancer got her start in the adult film industry by stripping in front of the camera. Now, Chanel is recognized by porn fans everywhere as one of the best mature pornstar there is.
Twitter: twitter.com/chanelpreston