The news is mostly bad these days, but there's amusement to be found among the headlines, if you look hard enough.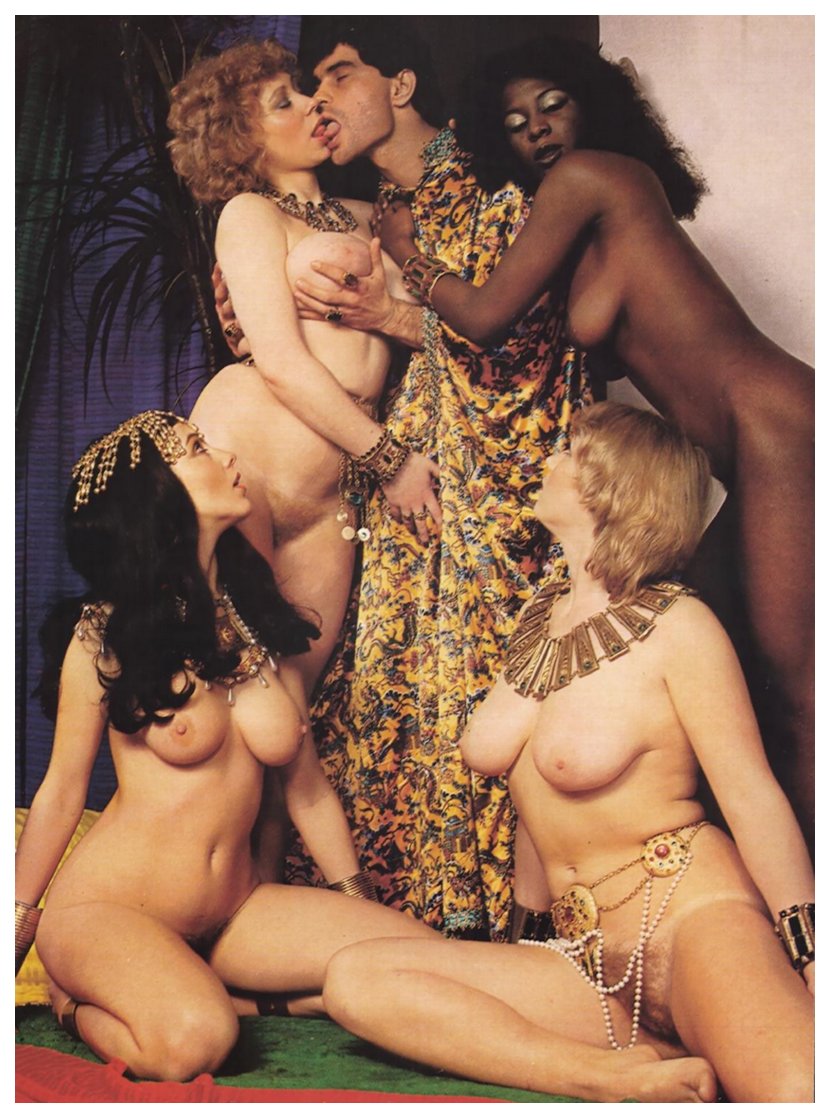 Case in point: this recent article about the King of Thailand. He devised a wonderful strategy for riding out a global pandemic. His plan? He's holed up in a luxury hotel in the German Alps — with his entire harem!
Thailand's controversial king has been self-isolating in a luxury hotel in the Alpine resort town of Garmisch-Partenkirchen with his entourage.

King Maha Vajiralongkorn, also known as Rama X, is said to have booked out the entire Grand Hotel Sonnenbichl after the four-star hotel received "special permission" from the district council to accommodate his party.

The 67-year-old king's entourage included a "harem" of 20 concubines and numerous servants, reported German tabloid Bild. It is unclear if his four wives are living in the hotel with the rest of the group.
The tabloids are having a lot of fun with this, so why shouldn't we? The story about the oversexed Asian king hiding out in a fancy hotel reminded me of some wonderful harem porn in a 1970s Rodox Magazine from Color Climax. It's pure foolishness about a supposed oil sheikh who misses his harem while he's in Lown. So he spreads a little cash around, with the goal of creating "a seething oriental bordello in Surrey":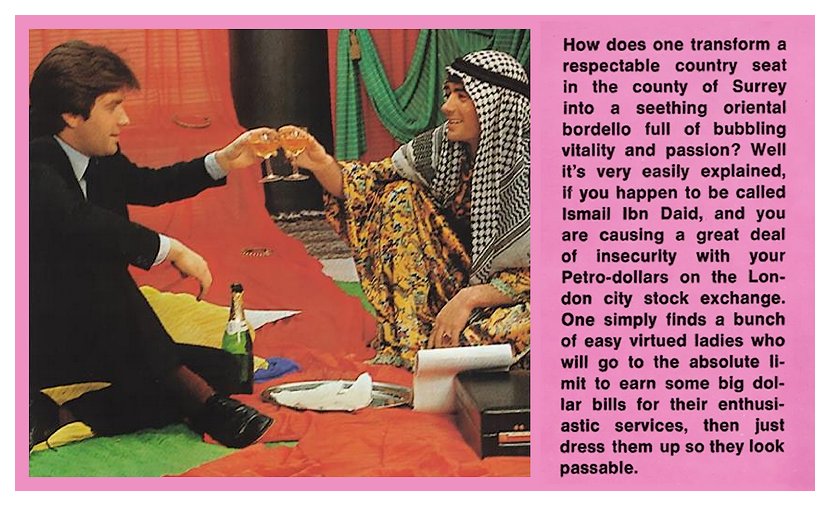 Now, this right here is what I love about 1970s porn. How long has it been since you saw a porn shoot with a costumed male extra who never even shows his dick? But it's not a harem without a burly bare-chested bodyguard turned harem manager. By tradition, he should be a nutless eunuch, but presumably not in this case: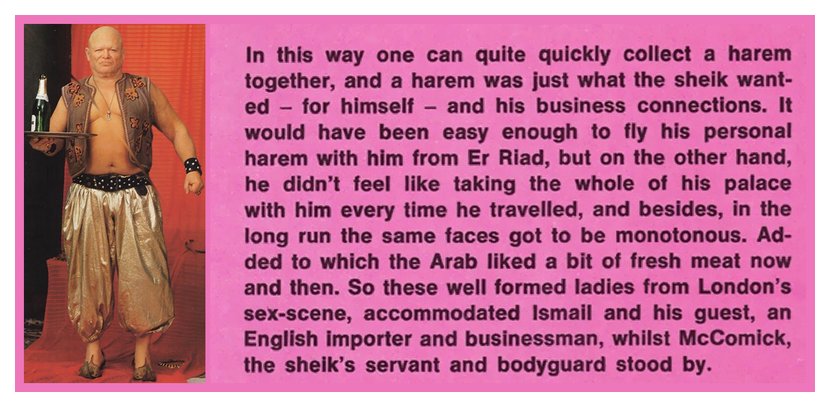 Of course the first thing you want to do when you're breaking in a new rental harem is line them up for a good intimate inspection: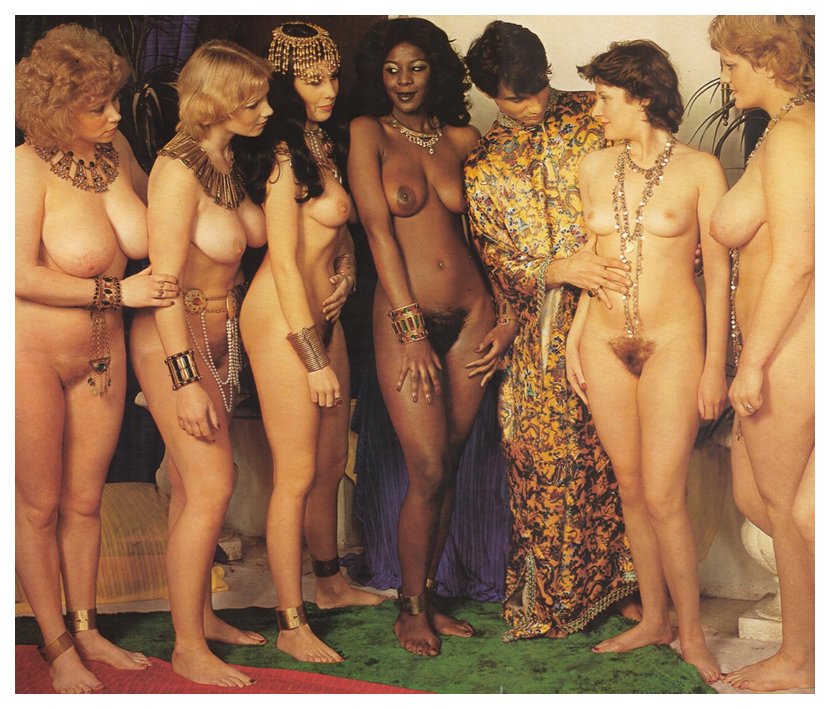 I mean, you don't really know if you've got chemistry with the new girls until you've sorta tasted them all. How could you possibly?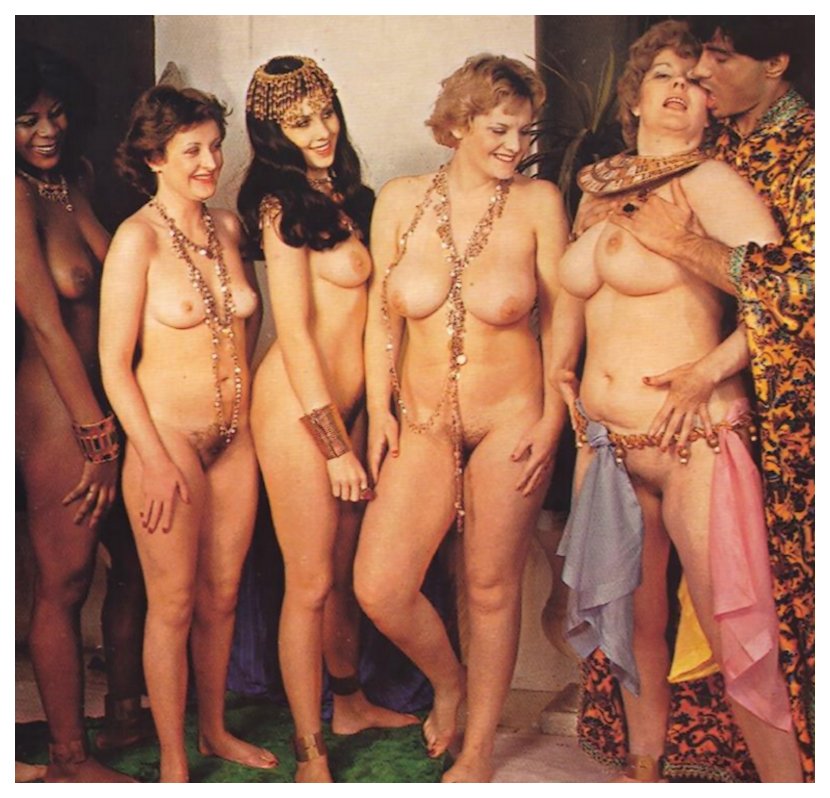 After the meet and greet formalities, it's time for ice breaking and relaxation. Of course that means: "Everybody in the pool!" Let's get to the splashing and frolicking, please. It's never a proper night in the harem without some good frolicking: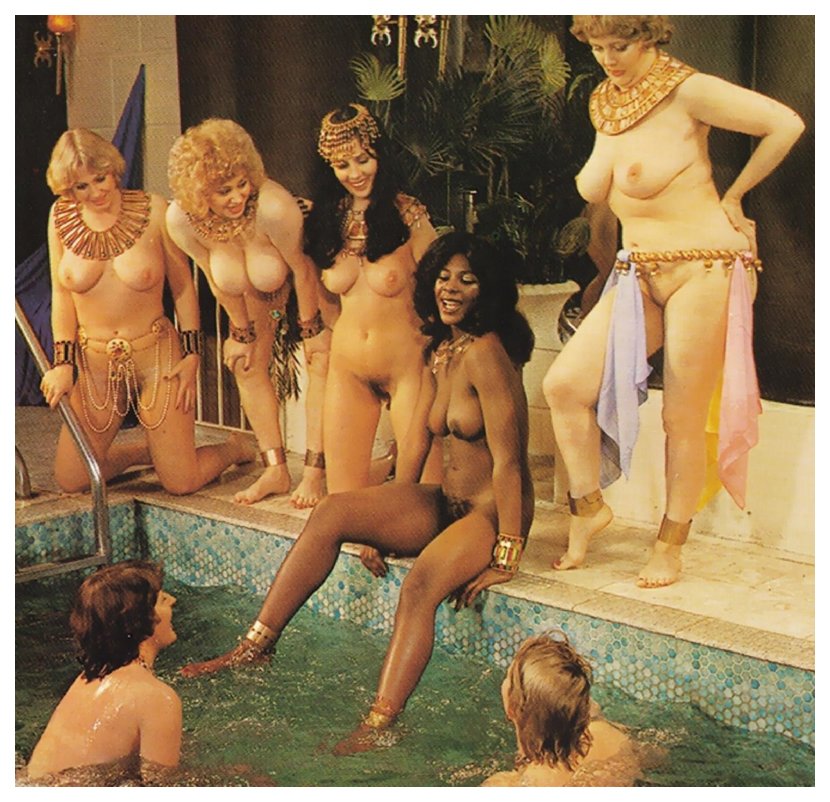 When one of the more thickly-fleshed harem beauties goes bottom-up in the pool, we might be forgiven for wondering: did anybody remember to bring a harpoon?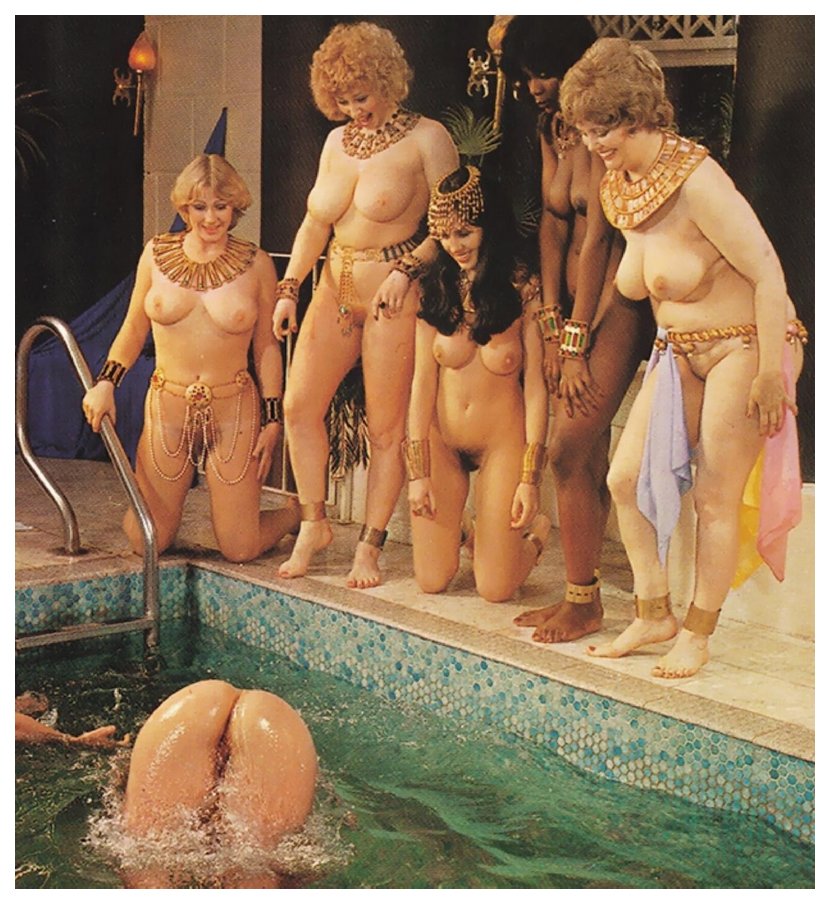 That's your cue, dear readers, to reply with one voice: "I'd harpoon that!"
Moving on. Some people simply can't be trusted to frolic in a pool without grandstanding. Here one of the girls tries to outshine the others with a dramatic display of titties: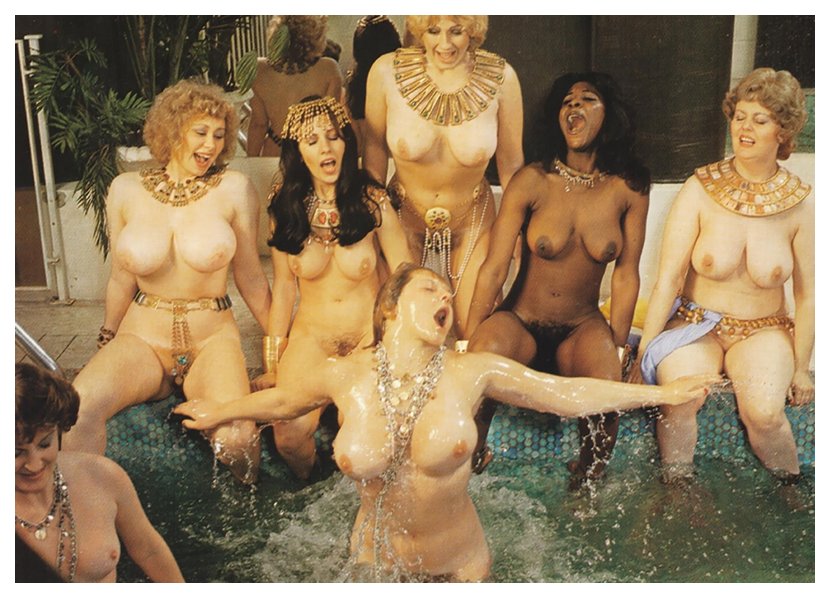 There's also the sad fact that whenever adults congregate in a swimming pool, there's always that one friend who insists on splashing other people like a demented toddler: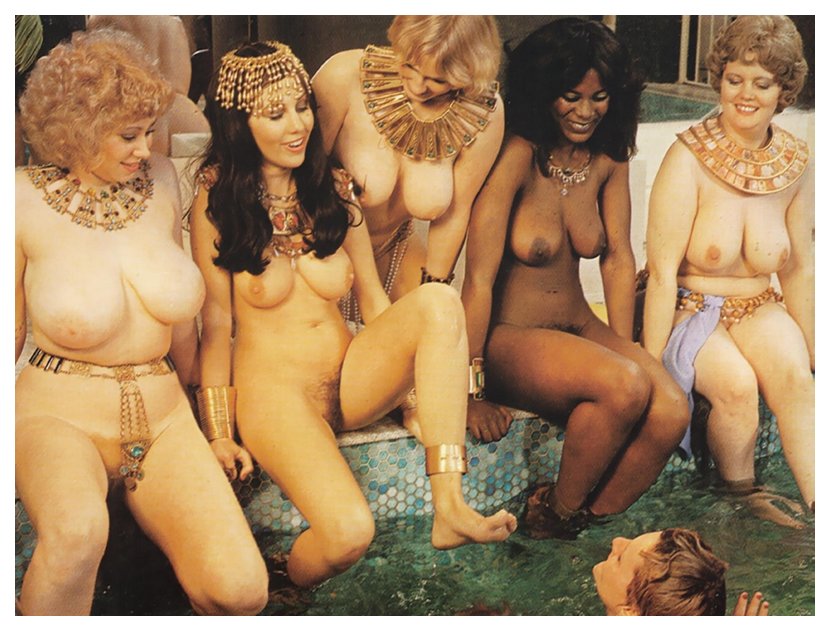 Somebody finally reminds the girls that old sheikh-baby didn't summon them all together to see faintly-lesbian swimming pool shenanigans. He needs to get on with the important project of figuring out which of the houris-for-hire are going to get a taste of his refined rich-guy ejaculations: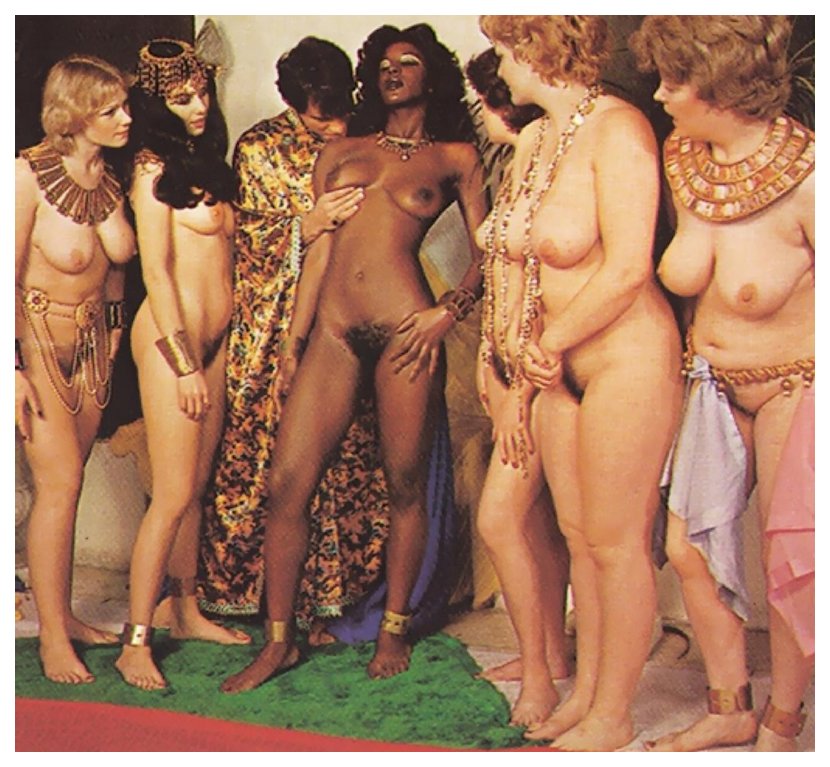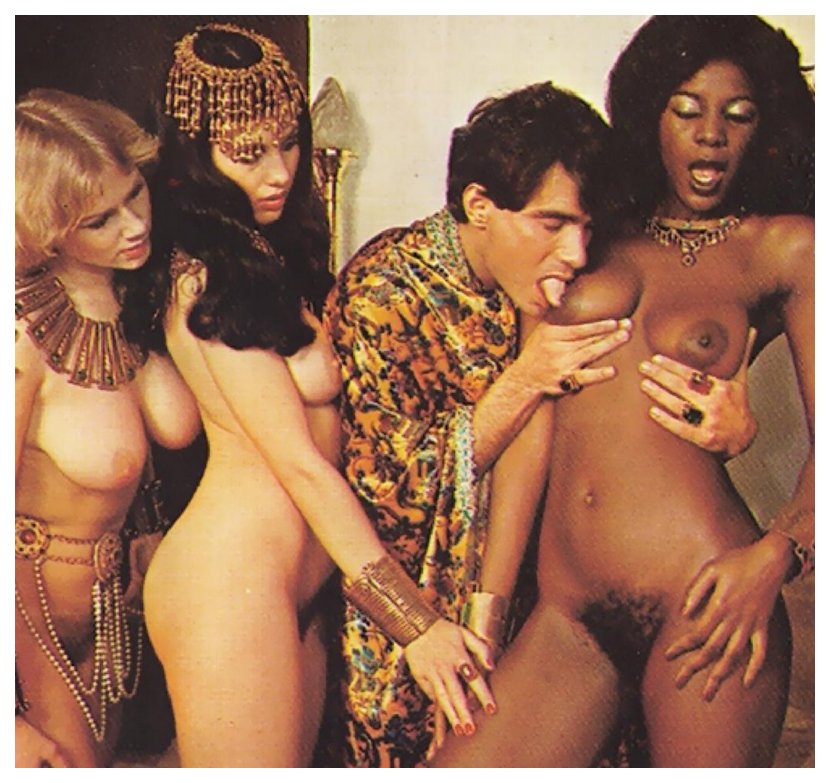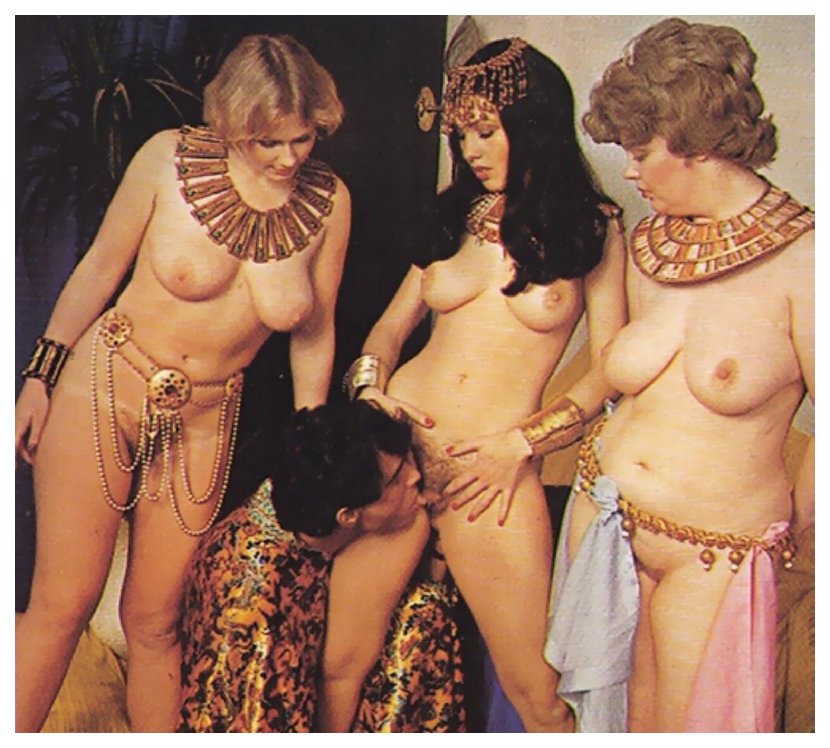 It doesn't take him too long to settle on a couple of especially-lucky (or so he sees it) girls. These two lucky sex workers win the privilege of sucking his dick, and he wastes no time in letting them get on with his double blowjob: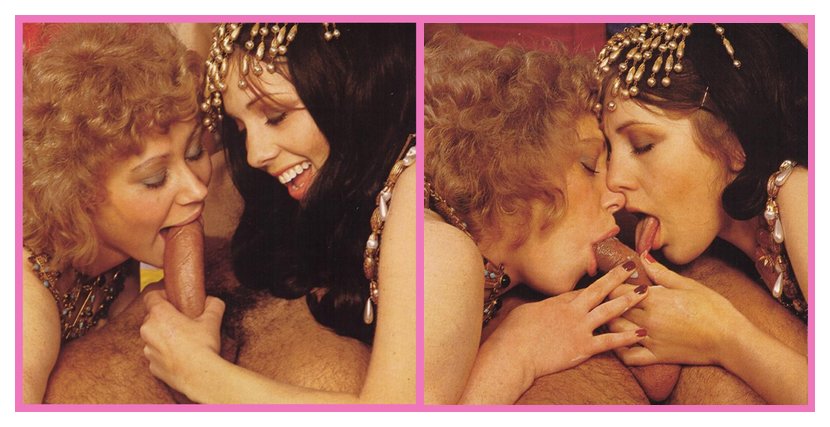 But even a sheikh is still a man. He can't dick around forever without actually, you know, dicking around, can he? No he cannot: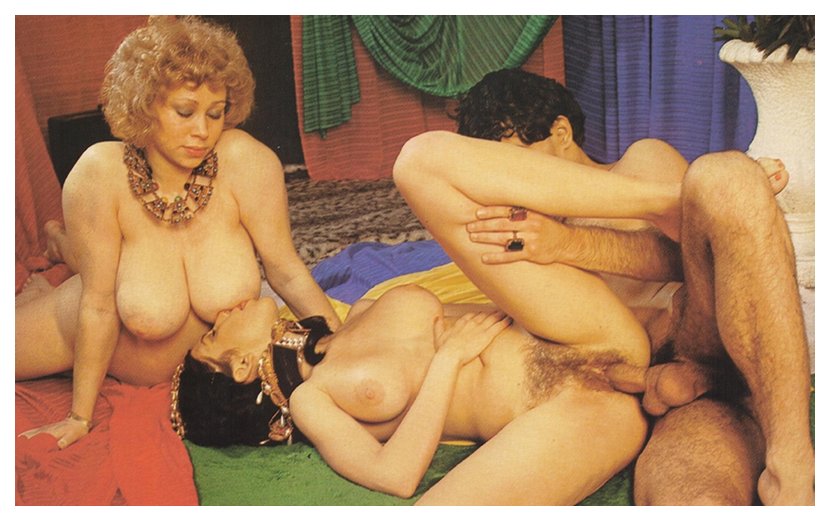 That's it, folks! I've done all I can. If you can't think of the King Of Thailand in his German harem-hotel without thinking of these pictures, my work is done.