At least once before here at the Vporn blog I've shared vintage porn where the blowjobs are arguably somewhat… weak. Substandard. Half-hearted. Use whatever term you want! I'm talking about models and porn performers who just sort of kiss at a cock, or lick about at the tip of it. Maybe their eyes are closed like they don't want to see it. (Eyes closed like they are concentrating on how to swallow it down in one gulp? That's totally OK! But it looks very different.)
At a minimum, I want the ladies in my porn to look like they are happy to see a cock. (The woman in the photo at top of this post gets major points on this score.) The physical distance they have to keep (touching just the tip) is not always their fault. Sometimes a lazy photographer or porn shoot director tells them that if they suck too much cock into their mouth or throat, not enough remains to photograph. "Nobody wants to see your face buried in his crotch! He might not even have a boner!"
I call such pornographers "lazy" because infinite creative camera angles and body positions exist to solve the problem. Another solution: that quaint old skill that not every porn performer brings to the party. It's lovely when they do, though. I refer, of course, to the ancient art of acting. Nothing is better than watching a porn star start to envelop a cock like she thinks it's a sweet candy lollipop: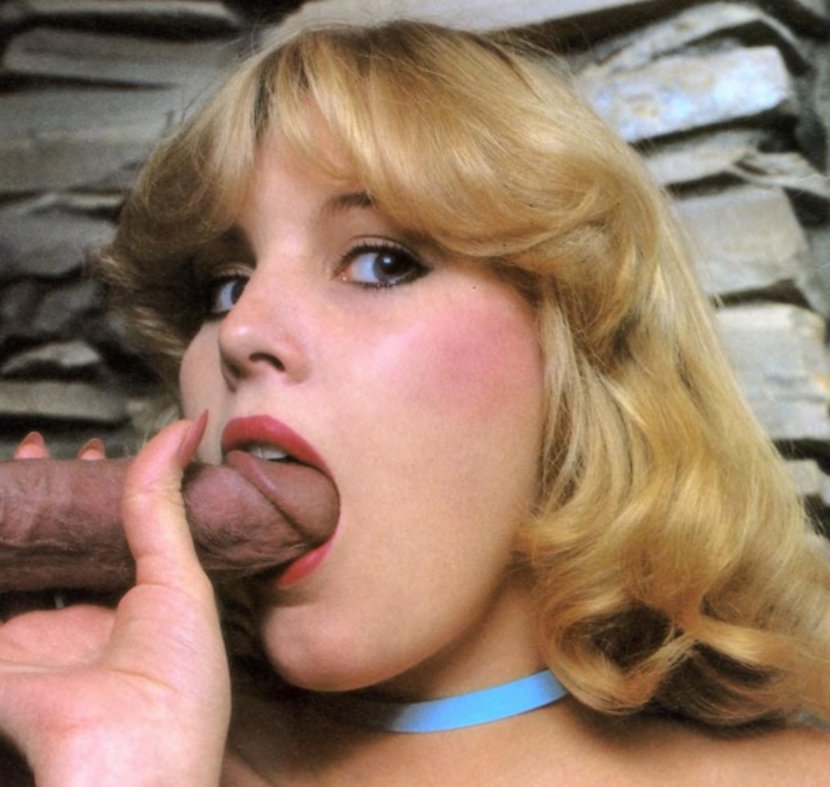 No, scratch that. One thing is better. When she's got a dick in her mouth and she's sucking on it and rolling it around and working it between her cheek and her tongue like it's a whole pack of grape Hubba Bubba bubble gum that she just unwrapped and stuffed in her mouth all at once so it still has all the sugar and flavor? And it's the tastiest thing she's ever put in there but it might be too big to fit but she's so damn happy? That look is better: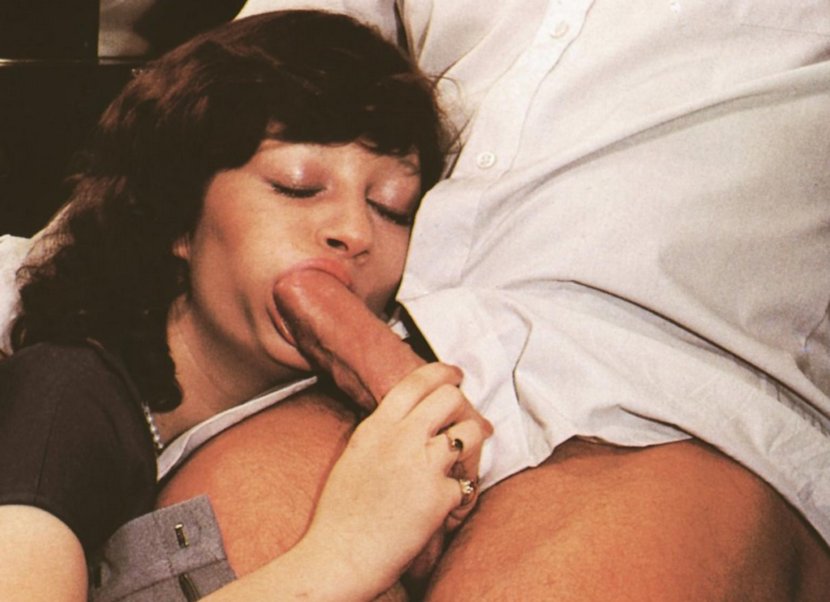 In real life a lot of women who are giving a blowjob do close their eyes so that they can concentrate on what they are doing. That's perfectly OK. But some sexually skilled minxes maintain constant eye contact with the men they are sucking off, so that they can gauge his reactions and vary what they are doing. A few skilled porn actresses (especially in the late 1970s and 1980s) learned to transfer that sexy adoring gaze to the camera. Every male fan of blowjob porn had a favorite, but arguably nobody could give a blowjob while eyefucking a porn camera like Ginger Lynn: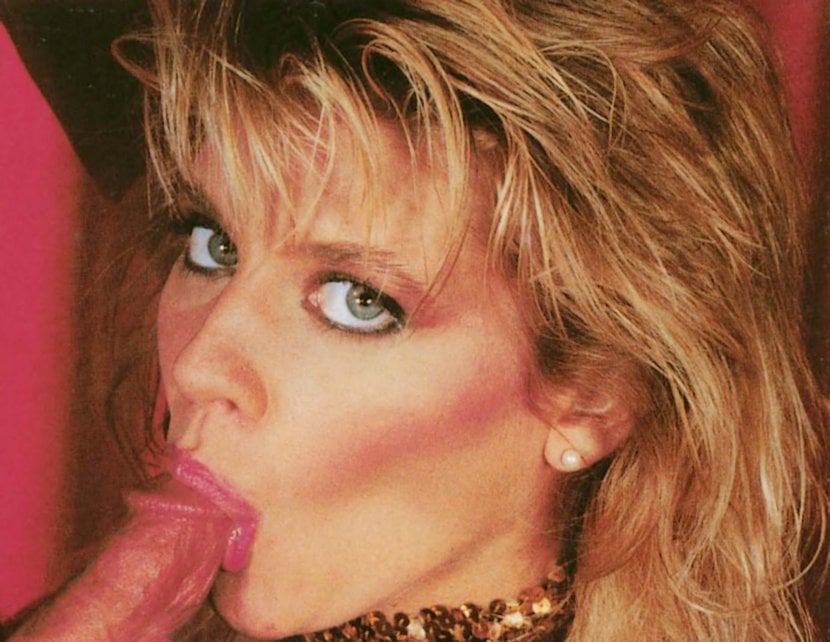 She was not by any means the only performer who had the knack, though. It mostly vanished again in the direct-to-video era (though VR porn with POV viewpoints may be bringing it back) but "back in the day" there were hundreds of ladies who perfected the trick. And some of them were pretty damned fierce about it: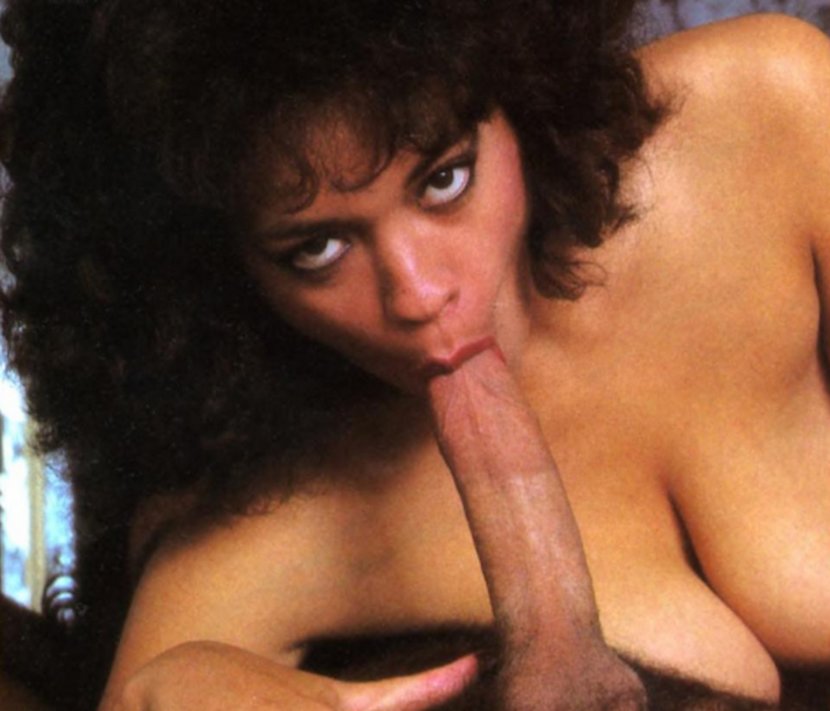 Beyond fierce, there's firm. A sincere fellatrix (and now there's a word from the good old days) would get a good solid two-handed grip as well as a strong oral grasp and really go to town. This lady is not messing around, she's really serious about her blowjobs: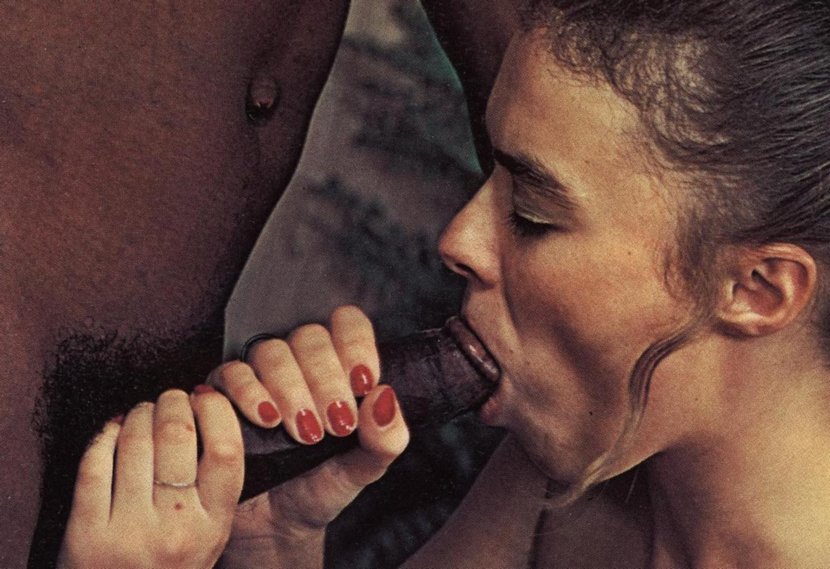 In the days before everybody had a VCR, and 8MM home projectors for watching porn loops were a rare hobbyist affectation, this kind of still-photograph magazine porn was really the mainstream thing for porn enthusiasts. It did not have to be weak, or lame. Although bad porn has always been with us, good blowjob porn was a thing you could find. I hope you've enjoyed these samples!