7 iconic Playmates were invited back to recreate their Playboy covers and we are all here to drool. I guess nostalgy hit the folks behind the magazine to show the world that "beauty is ageless." Not to mention, "Once a Playmate always a Playmate."
Some of the covers they recreated date back to 1979. That is almost one and a half of my age! Sometimes, I really cannot believe how long has Playboy already been with us. Thanks, Hef! There were some ups and downs but they are still going strong, being one of the most popular men magazine, featuring world's hottest girls.
In porn, the saying goes, "I grow older, they stay the same."
Meanwhile, even if some of the women are now almost 40 years older compared to their original Playboy cover shot, boy, they still look absolutely phenomenal. To be completely frank with you, I like some of them even more, being super sexy MILFs. Do I have a thing for mature women? Maybe.
Now let's check out the ladies and compare the old (left) cover photo with the new one (right).
Kimberly Conrad Heffner (1989 Playmate of the Year)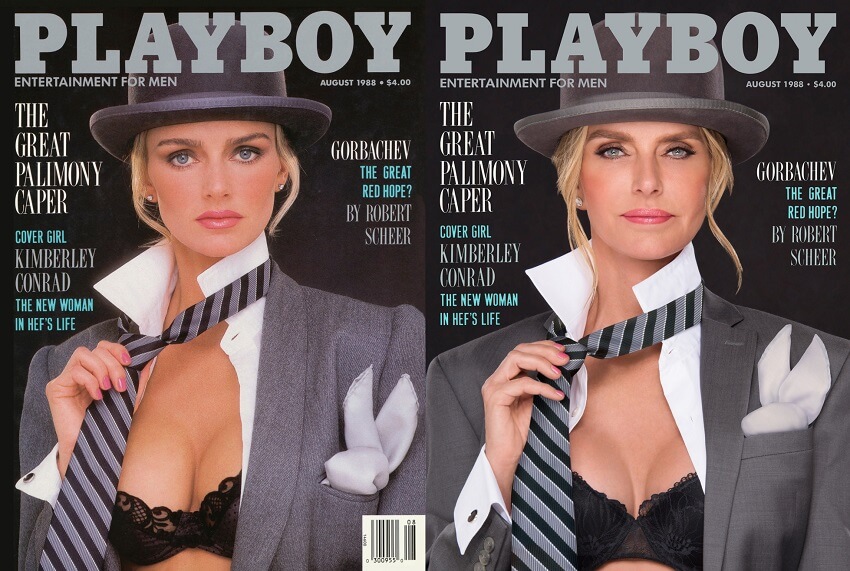 The last name says enough. Kimberly started dating Hef when she moved to Los Angeles. They later married, had kids and together enjoyed the life at the Mansion.
Charlotte Kemp (1982 December Playmate)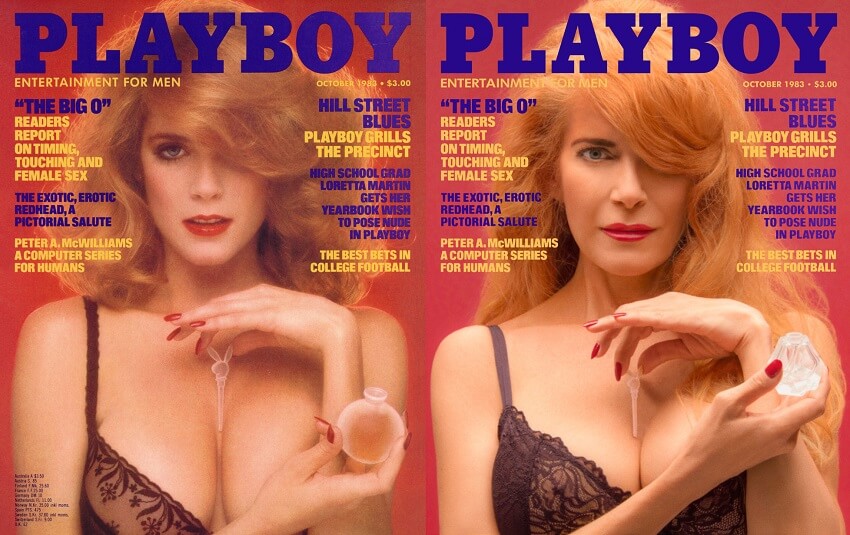 If it would not be for her roommate Jill De Vries, it might just be that Charlotte would never land her Playboy cover. And then, on a Saturday, Charlotte and Jill got drunk, went to Playboy in Chicago and the following Monday, Charlotte Kemp shot her very first nudes. Bear in mind, she was still a virgin at that time and never took any naked pictures before.
Cathy St. George (1982 August Playmate)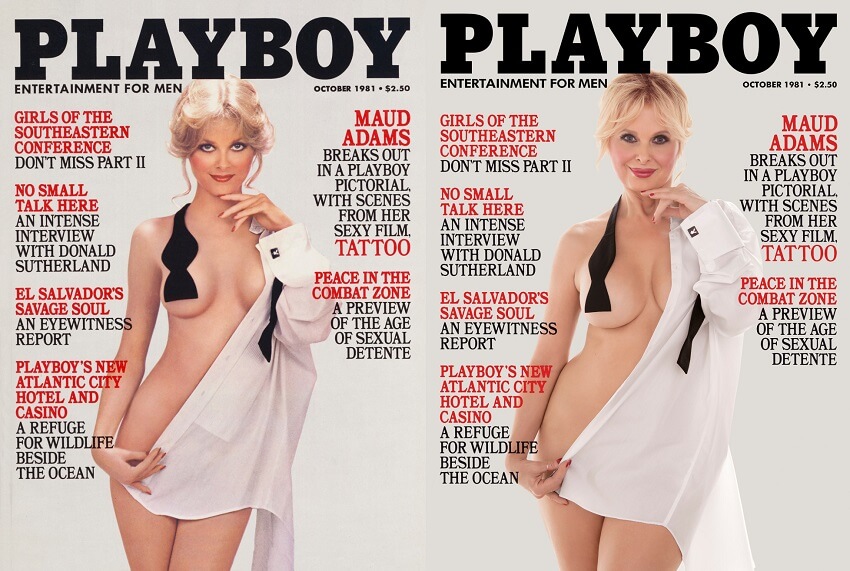 The always bad and super naughty girl, Catty had a ton of fun in the eighties. As a matter of fact, she does not remember most of the years, because, you know, those were the times when she became a model for Playboy and her life completely changed. For your information, Catty St. George was already married but that did not hold her back at all.
Monique St. Pierre (1979 Playmate of the Year)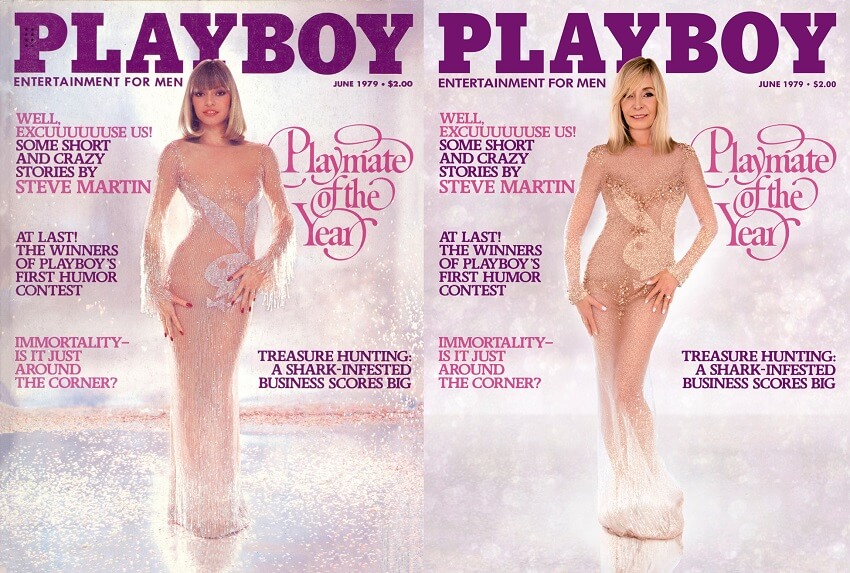 When it comes to Monique, she was kinda famous before she shot her very first Playboy cover. However, as soon as the June 1979 issue came out, her fame skyrocketed. Monique spent a whole year living at the Mansion and she remembers how she always took care of other girls. "I've always been a little bit of a mama."
Renee Tenison (1990 Playmate of the Year)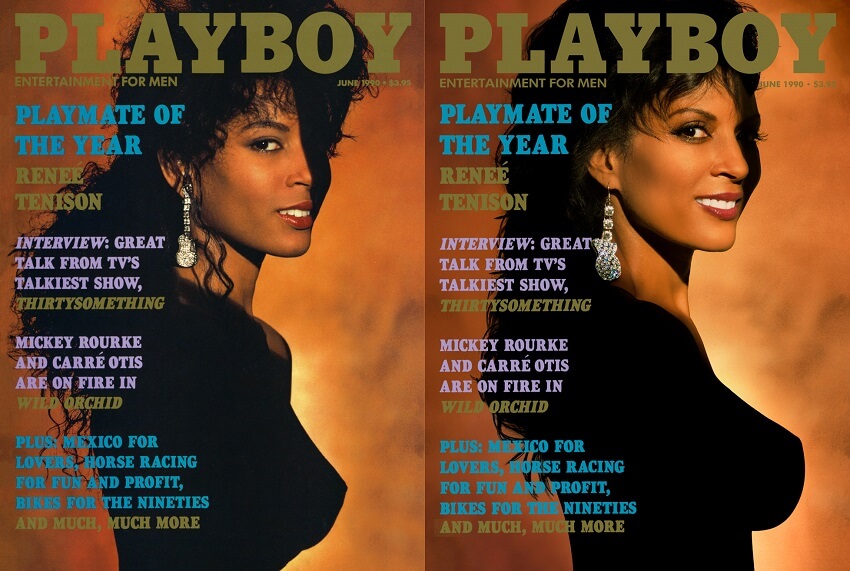 Renee was the first ever African-American Playmate of the Year and, needless to say, she sure did cause a bit of controversy. Still, when the issue came out, the majority of people responded very positively and only a few expressed negativity against it. Hot ebony model, Renee Tenison didn't give AF about the nay-sayers and enjoyed doing what she loved.
Candace Collins (December Playmate 1979)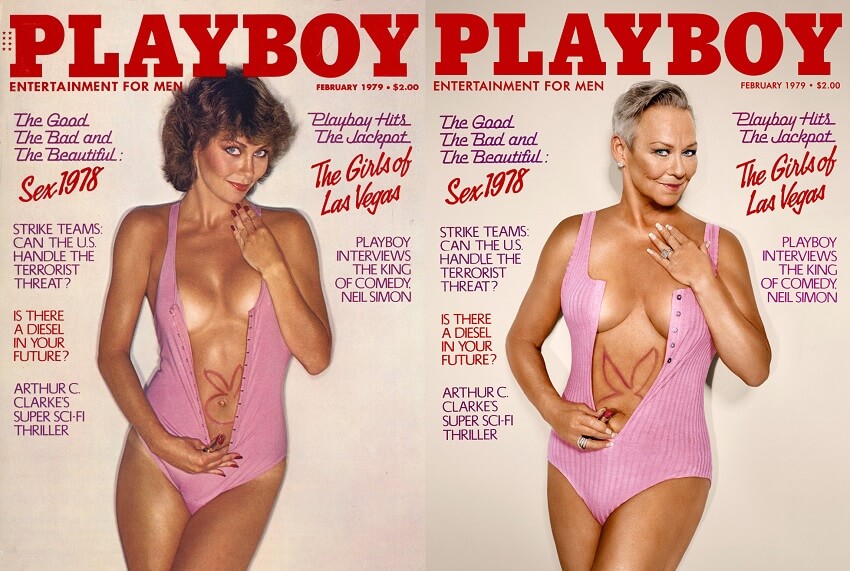 Over her career as a model, Cadence appeared on the Playboy cover eight times. She was all over the world and even had a life-size poster made for clubs around the globe promoting the key club sales. Candace Collins says that she feels very lucky to be in such a unique sorority.
Lisa Matthews (1991 Playmate of the Year)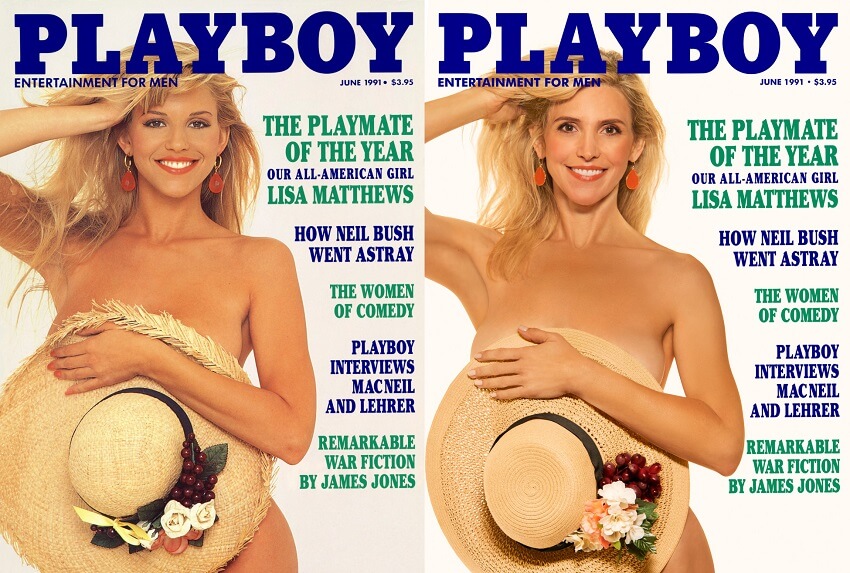 At the time Lisa got approached to shot for Playboy she has not even seen the magazine yet. A model who also worked at the L.A. agency did her centerfold and soon after they bought the issue, this friend invited Lisa to give it a shot, as well. Obviously, Lisa Matthews did not refuse the offer and the next moment she realized, she was naked, shooting for Playboy. She became popular worldwide and random folks started recognizing her and coming up to her on the street.