She has a phat pussy, a big ass, dark skin and plenty fucking skills, it's Isis Taylor who we are talking about.
Are you ready to meet a girl who once worked with Charlie Sheen? Of course you are, we are talking about a hot pornstar here so who wouldn't want to meet her. As a matter of fact, wouldn't you want to meet just about every star there is out there? Like, duh!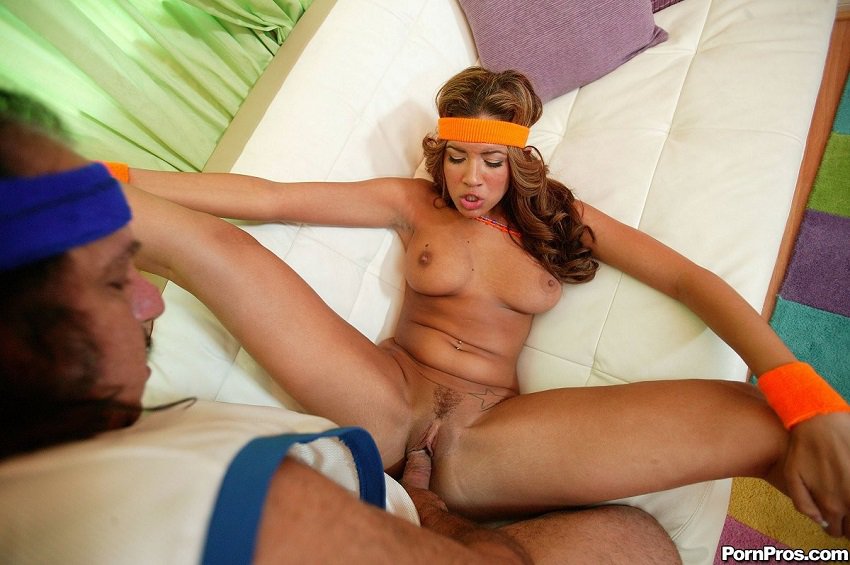 Yes, that is Isis getting fucked by the one and only, Ron Jeremy.
Thanks to the blog section, we can give extra shine to adult actresses and have some of their best fapping material all in one place for you. We try to mix things up as much as possible, so you all get pleased and fulfilled with naughty films. In other words, we tend to make articles as versatile, so there is something for everyone. However, if you ever want us to write about someone you like a lot, type it down in the comments section and we will do our best to make it happen to you. After all, it's our job to do all the hard work. Aside from some scrolling and clicking, you should not do much other than enjoy the explicit videos and yourself. And that is exactly what we try and accomplish with each of our porn blog article.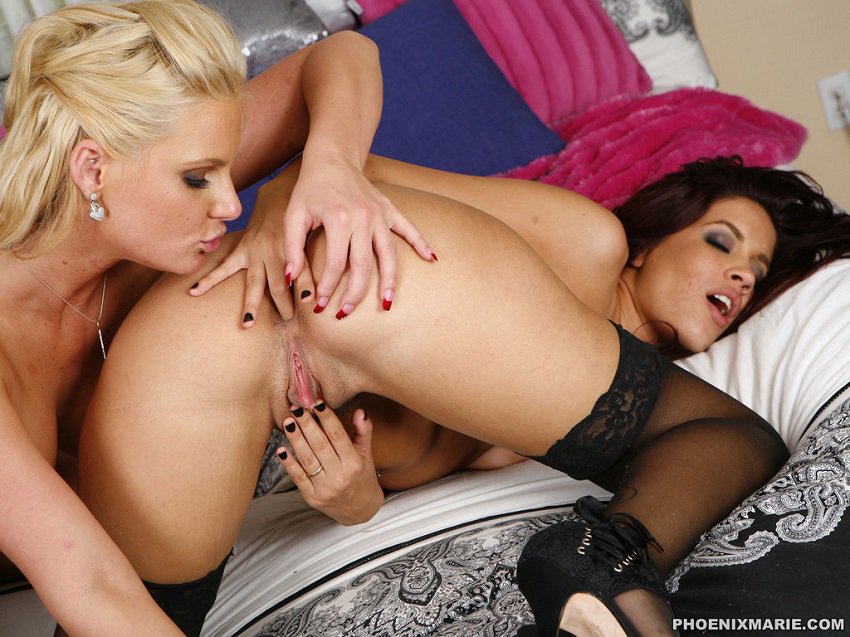 Now let's get back to the juicy Isis Taylor. This babe is pretty much your typical pornstar. Born in San Francisco on October 23, 1989, Isis entered the adult entertainment industry in 2008. It was kind of an accident. Not really.
A girl she knew really well talked over and over again about this one stud, Ethan Hunt. She became intrigued and look what happened next. Taylor filmed her very first adult scene with him. In some way, this was one of the best scenes she ever filmed. Who would have thought!
Anyhow, she did not only film her first scene with Ethan, she also ended up marrying him. A jew girl and a black dude, what a colorful marriage. Dig it!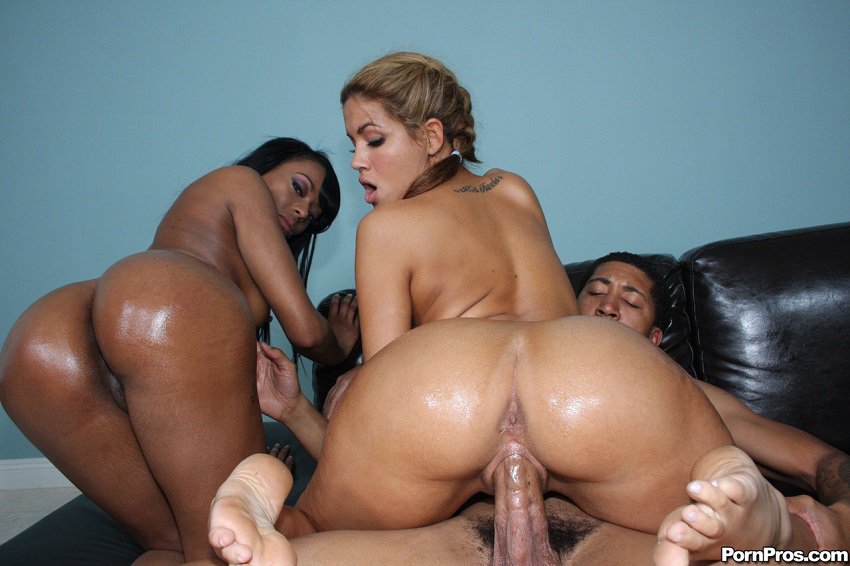 Phat pussy and big ass Isis Taylor videos will knock your socks off
Do you wonder how and where Isis and Ethan met? They met back when MySpace was still popular. He was very straightforward and asked her if she has a fat pussy and the rest was history. I guess this naughty, yet slutty, women get very interested when a boy talks dirty to them. I need to try it myself, too!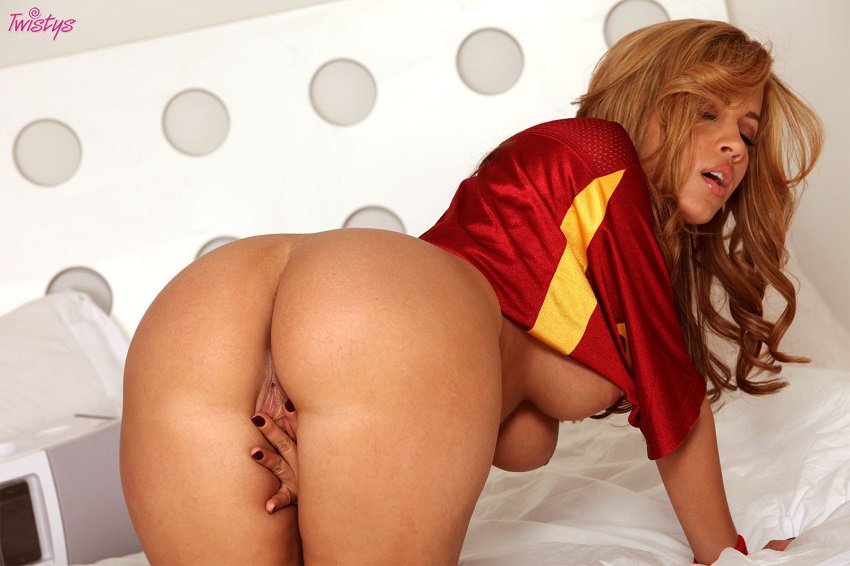 While Isis isn't very open to chat about the time she worked with Charlie, she very candidly says that she is faking it on camera most of the time. She adds that it is impossible to have such a strong connection with every talent. Kinda makes sense, doesn't it? Or is she just not as insatiable as we are used the girls to be? Either way, her performance is always very enjoyable to watch.
That said, are we ready to have some fun and take a peek at some of Isis Taylor XXX videos?
Exotic lady cums all over vibrator

You are about to get hit with a spectacular solo masturbation show from Isis. The whole process of stripping down and working that muffin out is mouthwatering. Who knows how long it took her to master all those skills.
Wearing a tight and very sexy dress, Taylor slowly and passionately starts to move her hips in the most seductive way possible. You are fully present and focused on the erotic show.
Outdoors, on the bench, Isis gets rid of her outfit and begins fingering her pink taco. She quickly warms herself up before she puts the vibe to use and starts getting hit with pleasurable sensations. Vibrations and clit stimulation bring her to an explosive orgasm.
By the way, is her pussy really fat?
Naughty Isis Taylor bangs on teacher's desk

Horny students don't really care where will they do it for as long as they actually do it. "Do it" equals sex. That said, young and dirty Isis bangs on teacher's desk what makes her extra aroused. She feels so naughty doing it in his classroom. Adrenaline rushes through her veins when he smashes her pussyhole from various positions. To give him a little break, she lets him lay down on the table, climbs on top and starts to ride him enthusiastically. Sliding her twat up and down his stiff shaft makes her orgasm on his cock.
When he takes her one last time and is about to jizz, Taylor kneels down and receives a portion of spunk straight on her boobs. Licking the cum and smearing it all over her hooters looks exceptionally sexy.
Latina va-jay-jay stretched by a big black cock

The moment you have all been waiting for. Let's enjoy a vivid Isis Taylor husband action with Ethan Hunt. These two are a perfect match. One with a large bottom and the other with a monster member. And when you put them together to have some fun with each other, the collision brings a fuck show to an entirely new level. Ethan takes his lovely wife in various positions, even the kind you are not very used to. That is pure love. Being open to have sex in some wild poses says a lot about a couple. Never stop experimenting with sexual intercourses. It is so much fun.
While slamming his BBC against her dick wallet hard, he releases the semen, some on her muff and some on her face. How can he achieve that? See it for yourself in the video above.
Drop everything and watch Isis Taylor POV blowjob

After doing herself, a white dong and a black shaft, it's time to see a BJ only porn video from Isis. It will be a mega relaxational experience for you. Watching her play with a large rod both with her hands and with her mouth will fill you with excitement. Oral sex from an exotic lady who is happy to receive the cock cream all over her face is something you should not miss in your life. More than facial cumshot, you should definitely not skip the whole process how she puts her wonderful skills to use and slowly gets him to the point of no return.