You probably already got a chance to see the ebony beauty with piercing eyes, Jena Frumes. If not, today is your lucky day, as we bring you the one and only, the Instagram sensation, Jenna. It is Monday and it is Hottie of the week time, to help you kick off your new week in style.
Who exactly is Jena Frumes?
Although you might already be part of her several millions large Instagram community, chances are, you never really bothered to find out more about her. After all, aren't we all following Jenna for her insane beauty? Who cares about all the rest, right? Well, we do!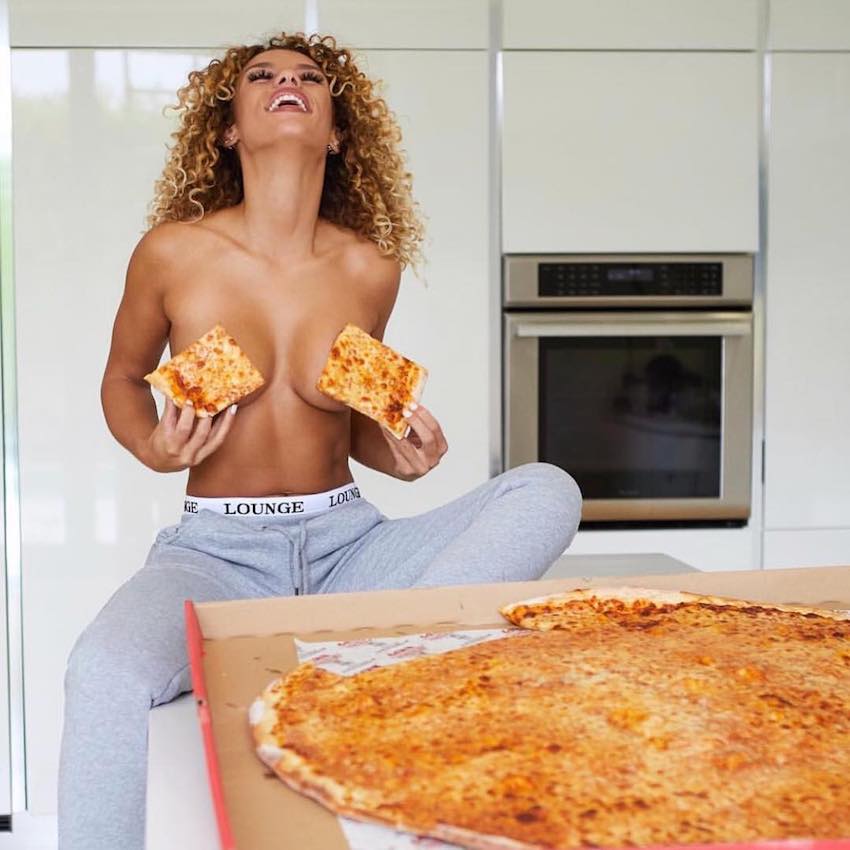 Born in Union Beach, New Jersey on September 21, 1993, Jena is an Instagram hottie and model who graduated from theatre and dance from Nort Carolina Central University in Durham, NC. Later, she moved to Los Angeles, California, to go after her passion for acting.
Jena's popularity skyrocketed after appearing on the Amercian comedy show called "Wild N' Out." She was also featured in Jacob Latimore's "Ah Yeah" and "The House Next Door." It all went uphill from there.
What's more, Jena Frumes dated Manchester United's very own Jesse Lingard for fifteen months. She ended the relationship after dumping him due to being a cheater. In fact, even after Jesse cheated on her, Jena was still with him for three months. Yes, that much was she in love with him or whatever. However, Frumes received a lot of criticism for being with a cheater and, eventually, left him.
Nowadays, you can continue enjoying Jena on a daily basis by following her on Instagram as well as on her growing YouTube Channel. You definitely need that beauty in your life. The eyes, the hair, the lips, the ass, the boobs, the everything, Jena Frumes is outstandingly gorgeous and you know it.