All the beautiful people out there, a new week is here and so is our hottie of the week, Julia Gilas. I am really excited to have her featured on the Vporn blog since she is one hell of a cat. Julia is in her thirties now and she still looks absolutely phenomenal. As a matter of fact, it seems she only looks better each year she grows older. Cannot be any different since she puts so much time and effort into keeping that sexy body in shape. Have you even taken the time yet to examine her insane booty and boobs yet? You haven't? Well, what are you waiting for, it is time to get you familiar with this sweetheart once and for all.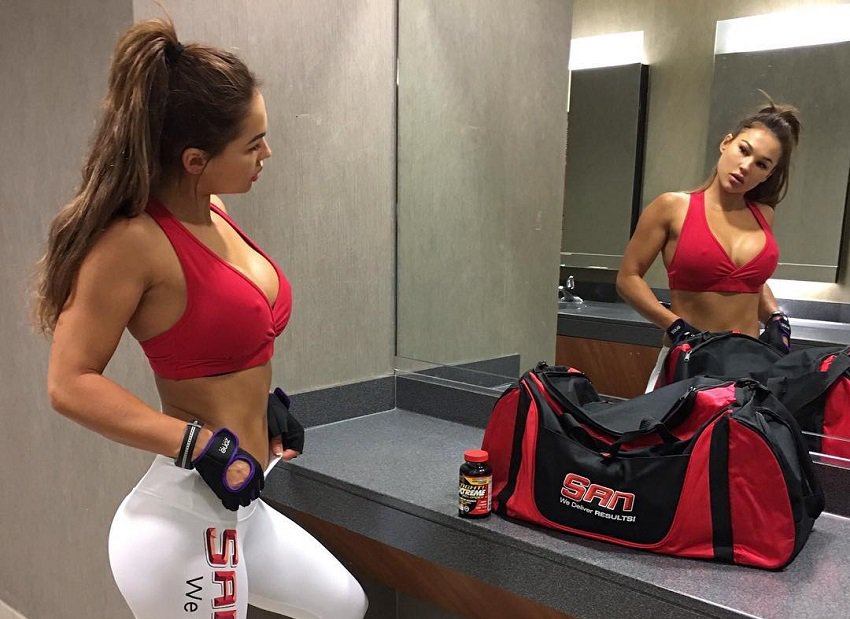 Though she is a Californian fitness model, Julia wasn't always a Cali citizen. You probably already guessed that she is not a native American due to her exotic looks.
Gilas was born and raised in Ukraine but moved to the United States back in 2009. She officially became an American resident just three years ago, in 2013.
What you will notice when visiting her massive Instagram profile is that she trains all the time. There is no stopping nor resting for fitness model, Julia Gilas. She is constantly on the go, whether working out, traveling, taking photos or spending her hard earned money. What a life!
According to her official Facebook fan page, Julia is both a fashion and a fitness model, as well as a big animal lover. Speaking of animals, as ridiculous as it may sound, Julia has a pet squirrel.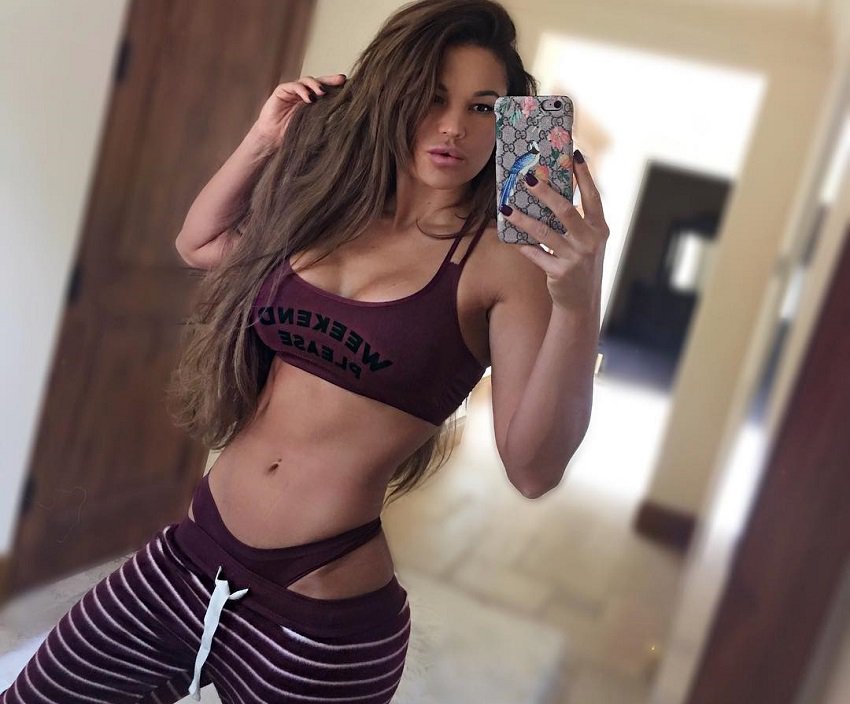 From all the fitness and sexy pics, you will also find all bunch of animals, food and other whatnots posted on Julia's Insta profile. She truly is an entertainer. Having close to 4 million followers is serious business. Entertaining all those folks must be executed very strategically since you need to feed a variety of different tastes. For me, whatever she publishes I press the like button.
The time has come for us to forget about everything and enjoy all these handpicked Julia photos we collected for you.
Sexy pictures from fitness model, Julia Gilas