Right off the bat, I will let you know that I have not freaking idea who Kyrh is. I randomly stumbled across this chick on Instagram and found her hot and sexy through the roof. Of course, the first thing that caught my eye was her name. Never did I hear of a name like that before. Her name is just as unique as her personality and body are. I might not know about her character, to be frank, but I sure do know about her body.
Thanks Kyrh for your regular Instagram updates. Your boobs are definitely my favorite.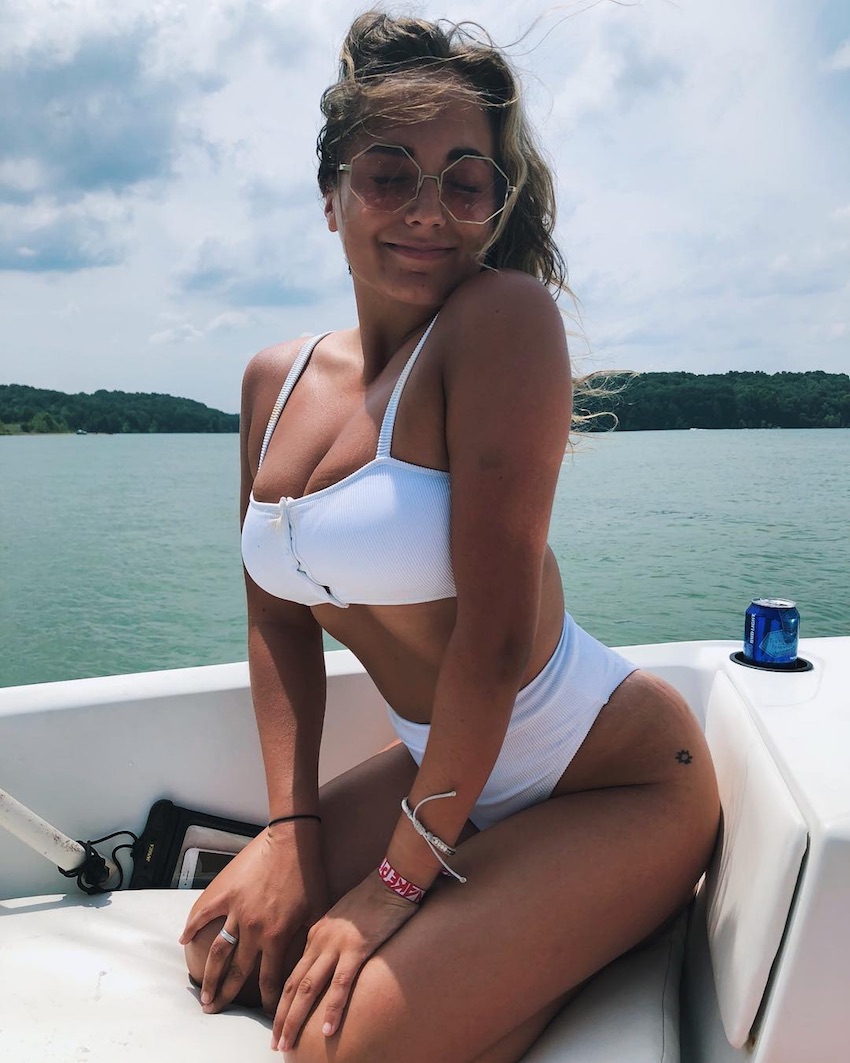 The only thing I manage to figure out is that she is Cali born. All the rest, well, I bet you know more about Kyrh than myself. I am a simple man, I see a tempting chick and I instantly get submerged in joy and happiness. Let's face it, you do not really need much more than a hot babe willing to take pictures of herself frequently. And Kyrh is one of such hotties who likes posing in a sexy bikini all the time.
What I was trying to figure out for the entire time I was browsing Kyrh's Instagram were two things. First, is her name real or is that a nickname. "Yes, my name is weird," says her Instagram bio. Well then, we need to trust her on that one. And second, what about her boobs? Are those fake or all-natural? I really cannot decide. One thing I do know is that they are big and pretty.
Moreover, I really like the fact that Kyrh likes to send kisses a lot and does not mind sticking her tongue out. Some of the pictures, I could stare at for hours and not get bored even for a slight bit. Enough of me talking, let's together enjoy Kyrh's smoking hotness.