If you are a big fan of blond girls with big boobs and round asses, Laci Kay Somers is the right choice for you. And if you meet her on the street, feel free to say hi, she sure is very fan-friendly. Not only that, if Laci is in the mood, you will end up entertaining her fans on Snapchat.
It is more than obvious why we picked Laci as our hottie of the week. Not only is her body physique out of this world, but she also seems very down to earth, too. Besides, if you are a dude with tattoos who happens to have a greate sense of humor, you actually have a chance. Just saying.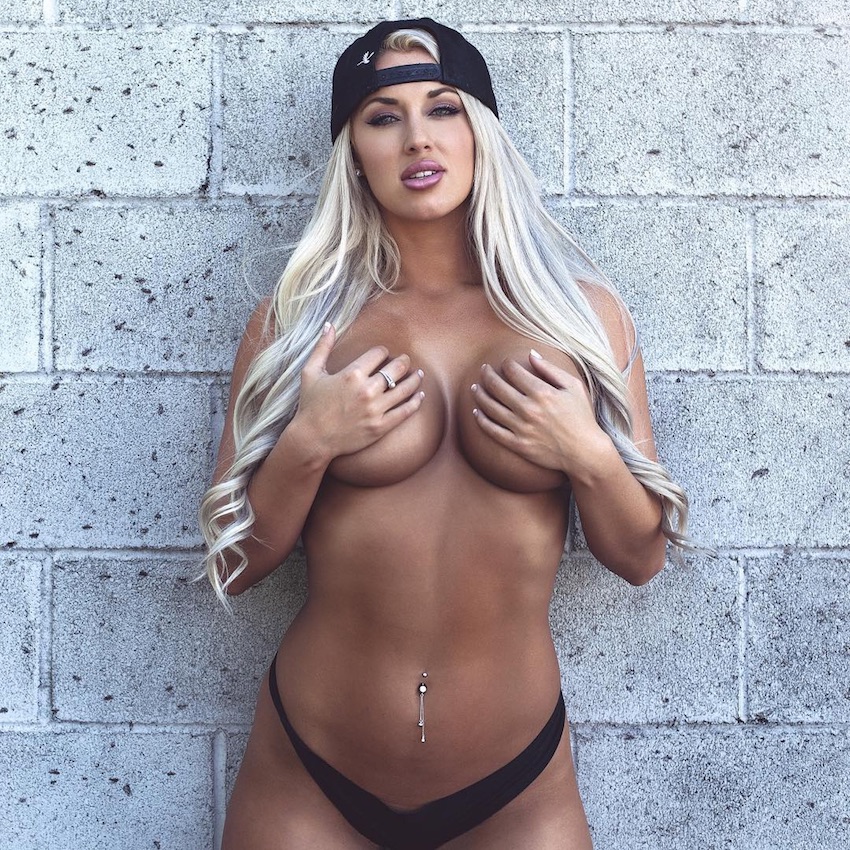 Instead of going out, drinking and partying, Laci Kay Somers rather visits a gym and interacts with her fans on social media. No wonder why she already has over ten million followers on Instagram.
To date, Laci already appeared in different publications, like Playboy and GlamRock Magazine. Also, before she became an Instagram sensation, Laci was an event host and a ring girl for MMA. Today, Laci is all in with her acting and modeling career, and she is passionate and enthusiastic about what she does. One thing is for sure, Laci Kay Somers knows what she wants in her life and is successfully making her dreams a reality.
Moreover, Laci is a registered nurse, very competitive, enjoys Netflix and chill and indeed loves cuddling. In addition, Somers is a big fan of traveling, that's why you will see her publish pictures from all sorts of exotic locations. Thank God (!) she is wearing a bikini on the majority of them.
Last but not least, Laci Kay Somers was born on December 7, 1991, originally coming from the Bay Area. If you are ready to get yourself involved in the Laci world, we have a hand-picked collection of sexy images here for you.