What to say, Laura Cidoncha is a hot girl that is breaking the boundaries. At least our boundaries. Like we have any. Not really. I am just saying that because she is exceptionally sexy and I am happy to help you start the fresh new week with her.
Unfortunately, I was not able to find much information about this stunning (nude) model. As a matter of fact, there isn't any info about her at all. Or am I searching wrong?
Other than a super short article about her Barcelona photo shoot from some time ago, written on Italian's GQ, I really did not find anything about Laura. Still, she has almost thirteen and a half thousand followers on Instagram and it seems the number is growing strong.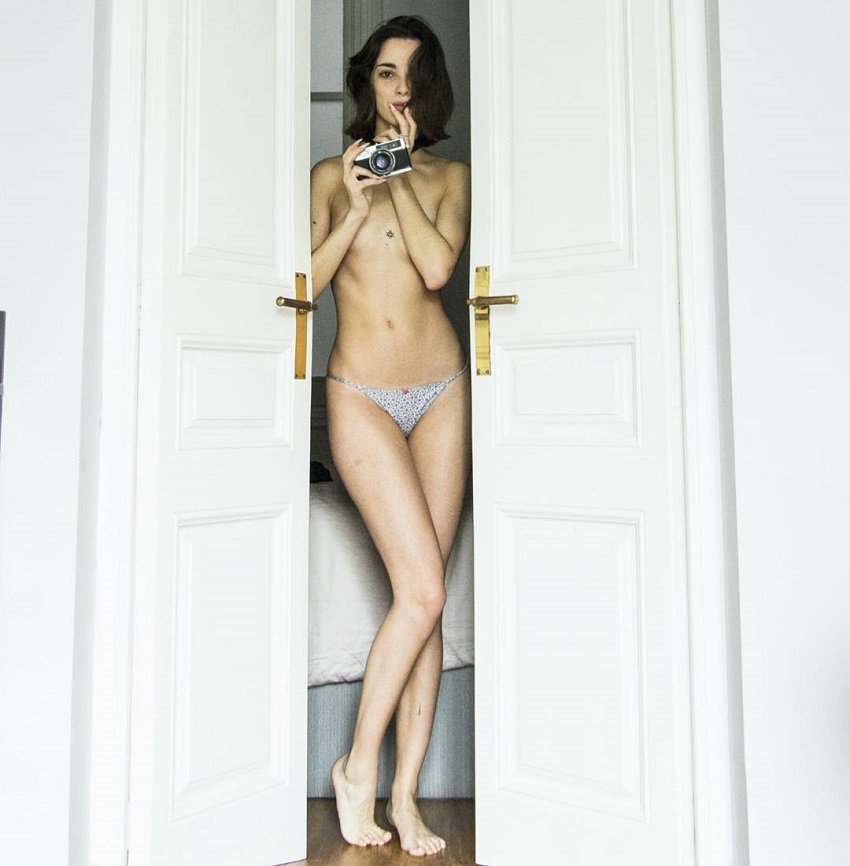 What I managed to learn about her are a few interesting things. She travels a lot, she posts some super sexy photos, she likes cherries and she is a rocker girl. Or maybe those horns are just for fun. Who knows!
Moreover, Laura Cidoncha calls herself a "bitch but cute" and likes to smoke cigarettes. Suits her well.
On some of the pictures she really looks rebellious and dirty, meanwhile, she is very glamorous on the others. I am confused! Who even is Laura? I don't know anymore.
Obviously, she likes pizza, smoking the green stuff, too, cash, Calvin Klein and a whole other stuff. She is one to be followed on Instagram. Plus, Laura has a twin sister who also likes to post a ton of sexy and daring pictures.
In case you are already following a bunch of hot bitches on Instagram, Laura will always grab your attention with anything she publishes. She is, you know, different. This difference is making her beautiful and helps her grab attention from folks and companies all around the globe.
Do I even need to say anything else? I think we came to the conclusion that she is a must in your life. Have all these gorgeous pictures of Laura Cidoncha to rest your eyes on.
The horns I was talking about earlier and pierced nipples.
More cigs!
With her sister.