With webcams being as popular as they are in the web-first age we are living, have you ever asked yourself how do these webcam models live? It most definitely must not be an ordinary lifestyle they have. Before we continue, you need to know one thing: these ladies are the entrepreneurs of the modern web world.
As weird as this may sound to you, you will soon realize that there are some really smart girls standing in front of the live streaming cameras. It is not only about going down on themselves, entertaining hundreds if not thousands of horny fellas around the world at once. Sure, there is a percentage of women who enjoy spending browsing live webcam sex sites, too. You know, for science.
Just recently, Stripchat posted a much-needed infographic to clear a few things up for us. Nope, you will not be seeing only our infographics posted on the blog. From time to time, I will introduce other masterpieces for you to enjoy and educate yourselves as well.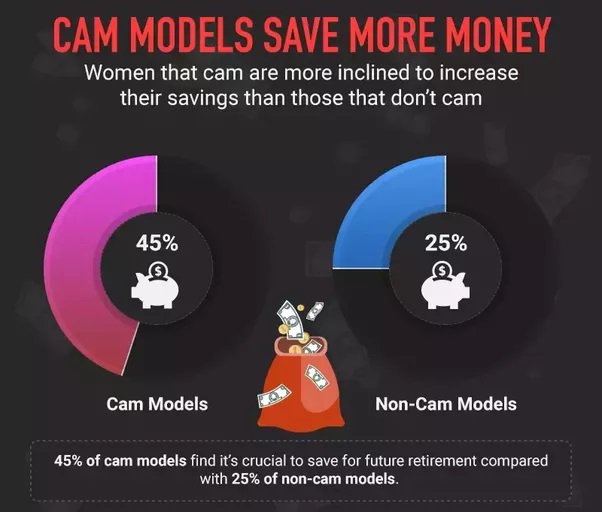 This time, you get to look into the life of a webcam model. Are you intrigued yet? Who does not want to see the other part of the life these super skilfull and tempting cam models have?
After Stripchat surveyed 150 of their sexcam models, they found some very shocking insights about the life of a cam girl. Whatever you thought what they are all about up until this point, they probably are nothing like that.
Of course, we will start with the money first. How much does a webcam model earn? Is that $500 a month, $2,500 a month, maybe even $10,000 a month? First and foremost, 44% percent of models work 30 or more hours per week. There are only 20% of the models who work only when they need extra cash.
Let's now get to the interesting part. How much can a webcam girl earn on a yearly basis? Full-time cam models can earn up to $128,000 per year. They can make from $55 to $105 per hours. That is some heavy money, don't you think?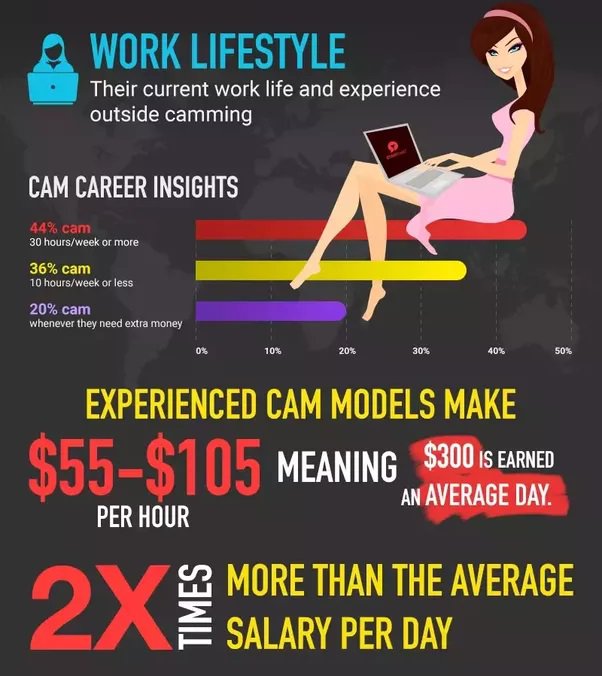 What is even more fascinating is that more than 50 percent of the live sex cam models have jobs in the corporate sector. When not at their daily 9-to-5, they are enjoying themselves in front of the camera, doing kinky stuff for the world to enjoy. Sounds good to me.
But money is just one of the findings folks over at Stripchat put into the infographic. Out of 150 entertainers, 78% say they want to build wealth, 66% want to work from home and 45% want to pay for their university education. Moreover, 43% of the women who are in a relationship said that their private sex lives became much kinkier. On the other hand, 34% say that their partners do not know about it. How is it even possible that they do not find out?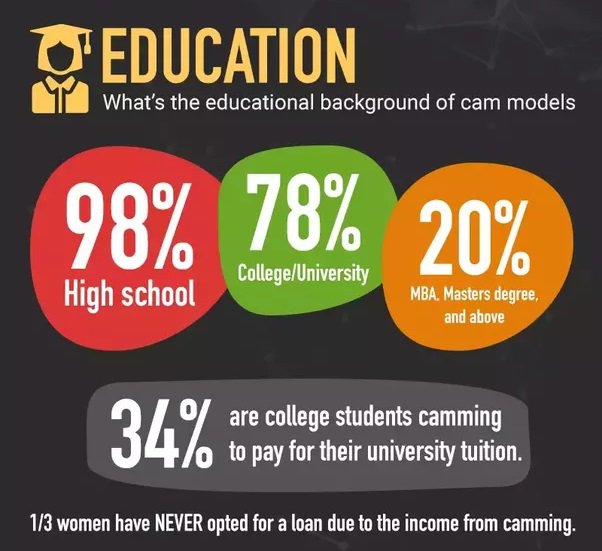 Some of the fun facts about cam models:
– Almost 80% do not have an issue balancing their camming careers with their private lives.
– More than half of the models have blocked specific states so not everyone can see them online. That's definitely a smart move.
– When joining the cam site, they learned that there is no age limit rather a niche for just about everyone. Meaning, girls in their twenties are doing it, MILFs, cougars, grannies, you name it.
Camming being as lucrative as it is, one-third of all women have never opted for a loan for their studies. Indeed, a lot of money can be made in the world of online live sex chats/streams.
You learned something new today. This infographic might make you start looking at webcam girls differently. Wanna join?