One thing we know for sure is that Lily Ermak absolutely adores taking and publishing raunchy and naughty photos of herself. What to say, she should be proud of that ridiculous body, and we do not mind her sharing it with us. Just do it as often as possible, Lily, and make us, the followers, the happiest people alive. Or maybe she can make peace on the Earth? Dude, she already has 1.3 million followers on her Instagram to date. I know, that is not much compared to the overall human population but more than enough to start something big. You just keep on doing what you are doing Lily and eventually, it will happen. Kinda. OK, what?
Have you met our hottie of the week yet?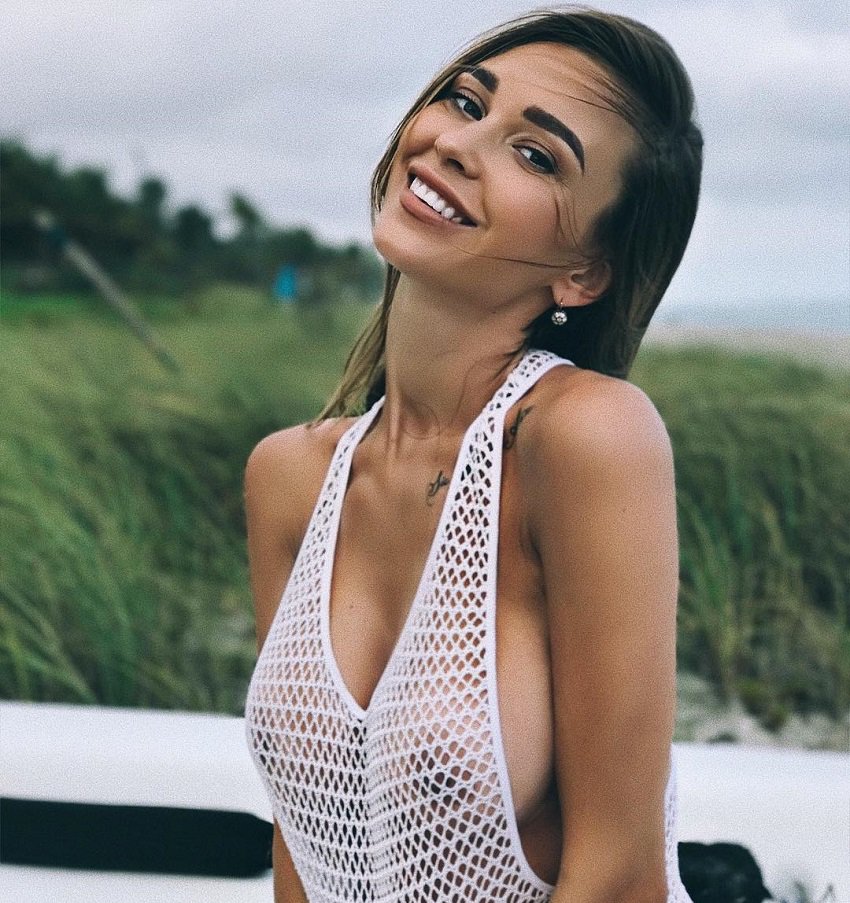 Anyhow, model and social media personality, Lily Ermak, hails from the mother Russia and was born on November 30, 1989. If only I would understand the language, I would be able to tell you a little more about Lily, or at least what she is commenting on all the photos she publishes. Plus, I do not trust Google Translate. Now what? Don't they say an image says a thousand words?
According to her Instagram bio, Lily is a mother, a model, a wife and a blogger. A mother? How is it even possible to still have such a body physique after giving birth? Unbelievable. Well, the truth is, Lily is training a lot and spends a ton of time at the gym. Hard work pays off, I guess. Plus, that enhanced pair of boobs makes her look absolutely phenomenal. Plus, with a tattoo here and there it only gets her prettier.
Aside from all that, Lily Ermak enjoys wearing a bikini and eating good food. It always brings a big smile to her face. And posing nude with a big snake is her thing, too. A very daring babe if you will.
Like mentioned earlier, I handpicked a bunch of sexy pictures from Lily's Instagram and had a ton of fun doing it. Now is your turn to scroll and enjoy yourself checking her out. But first, follow Lily on Instagram for a daily dose of sexiness.
::
By the way, you can also find Lily on Instagram under the name Lily Hottt.