She is part Filipino, however, she lives in Sydney, Australia, Lily May Mac is a sexy model who we need to put the extra shine on by announcing her our hottie of the week. You are looking at one of the sweetest and most adorable creatures you will probably see this week. Still, it's only Monday, you might say, and a ton of other things may happen throughout the week. But let's face it, Lily is incredible, and you won't be able to stop staring at her and her sexiness.
For me, it's the lips what really hooked me and made me put her on the list of our hot girls. It is all in the details. She sure deserves the spot, just like any other girl that we already featured and still will feature. Stay tuned for more superb human beings.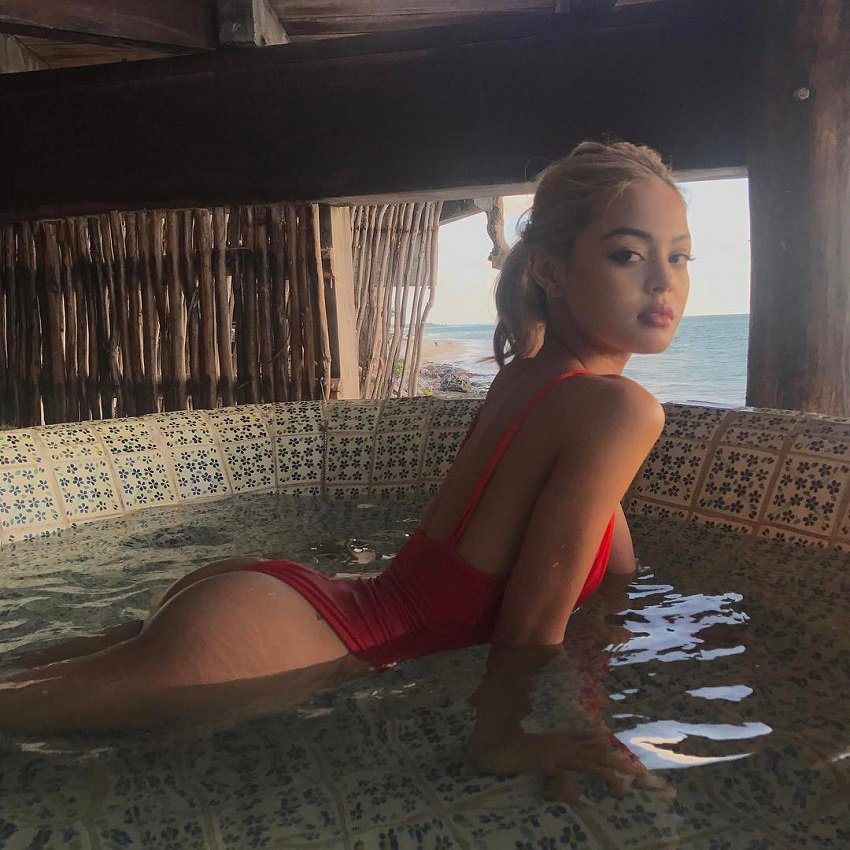 Our attractive model, Lily, has a massive social media following (2.7 million Instagram following to date) and the numbers keeps on growing. Maybe it was that silly incident she had with teen fans of a K-Pop boy band she needed to go through what made her popularity skyrocket. Honestly said, back when that happened, I had no idea who this cute model, Lily May Mac was. You see, I, too, don't know all the hot girls our beautiful world has to offer.
That said, I am relatively new to this hottie, and if you happen to be in the same position, you better quickly follow Lily on Instagram for a ton more enticing pictures. Some of them we have here for you to enjoy.
For your information, Lily has her very own collection of lipsticks that you can find on LilyMayMac.com. You know, for a present or for yourself (girls, enjoy).
Slender and young body, full lips, big dark eyes, a lovely pair of breasts and an ass to die for, Lily goes above and beyond with her natural beauty. And she enjoys foods like pancakes, ice cream, donuts almost on a regular. How in the world can she have such incredible body physique?
Bare in mind, it was not long ago when Lily May Mac started working out because, "I need to tone up and get into a regular routine to get strong and healthy." What to say, expect even more hot pictures that will water your mouth from this beauty.