It's time for a fresh cup of joe and a hottie of the week, Lyna Perez, and we are all set for a successful new week ahead. A simple, unwritten rule that will get you shit done. Period.
Some people might hate Mondays while we at Vporn, on the other hand, cannot wait for the first working day to start. Each time we scream out loud TGIM aka "Thank God It's Monday." It might just be that this is our favorite day of the week. But who are we fooling, every day is our favorite day of the week. With the amount of porn we have in store for you, it cannot be any different. Make sure you get the hype going and let each day be your best. With help from the good old pornography, of course, and sexy girls.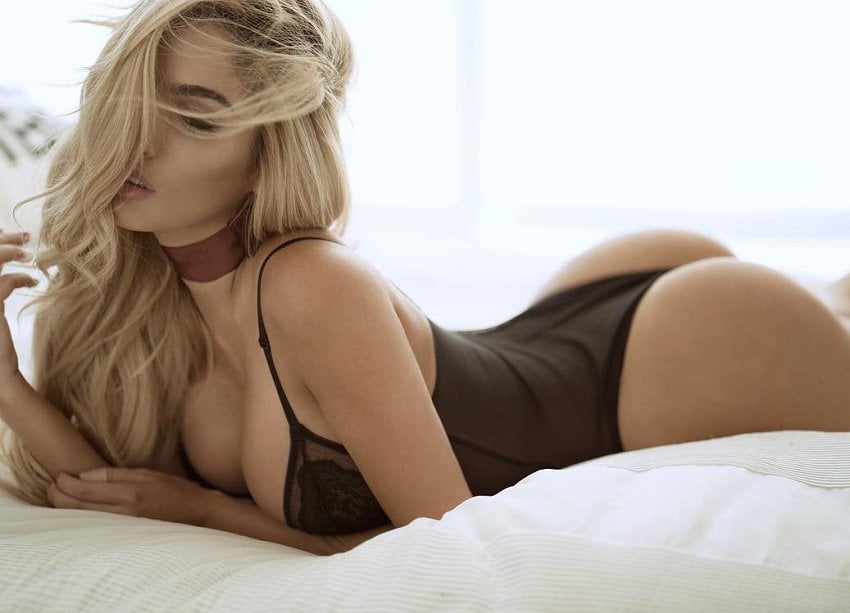 One of the main reasons why Mondays are our favorite is because it means the announcement of a new Hottie of the week. As we already mention, this week's hottie is no other than Lyna Perez aka lynaritaa. A girl who lives in a bikini – at least that's what she says.
After doing a research, we found that there actually isn't that much written about Lyna on the web. Still, she has well over one and a half million followers on Instagram, meaning, she is quite famous. Well, how can you not be a fan of that incredible body physique? I mean, hold your jaws, or else it will hurt badly.
Lyna is a Miami, Florida born and raised model (born November 4, 1992), who knew since her very early age that she wants to get into the modeling world. It was at the age of 18 when she first found herself in front of the camera, and she became a fan ever since. Not only that, her passion grew stronger and stronger what got her pursue modeling career professionally.
Nowadays, Lyna does work for others as well as for her membership site where you can find all of her exclusive content. There is all the extra sexy stuff!
Lyna Perez and her bikini life through sexy pictures
By the way, how did the Christmas weekend treat you?