When MILF Makayla Cox gets hit by horniness, she will do whatever it takes to fulfill her desire. And she approaches it very strategically. Something, I have not seen anyone else do before. Well, if your name is Makayla, you are full of amazing ideas how to get your hands on a fresh cock. Something will pop, you just need to think hard enough.
You know what happened?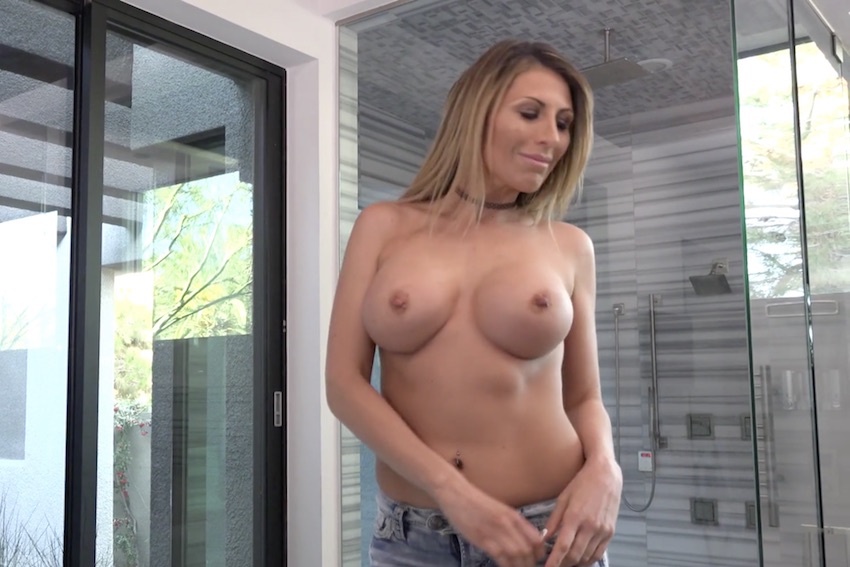 One day, when Makayla is all alone at home, she picks up her phone and starts calling food deliveries. Yes, you read that correctly. She randomly calls a bunch of companies until a sandwich delivery boy picks up the phone and Makayla is hooked. You know, sometimes, you just know by their voice that they will be cute and full of confidence.
This was the boy Makayla was in desperate need!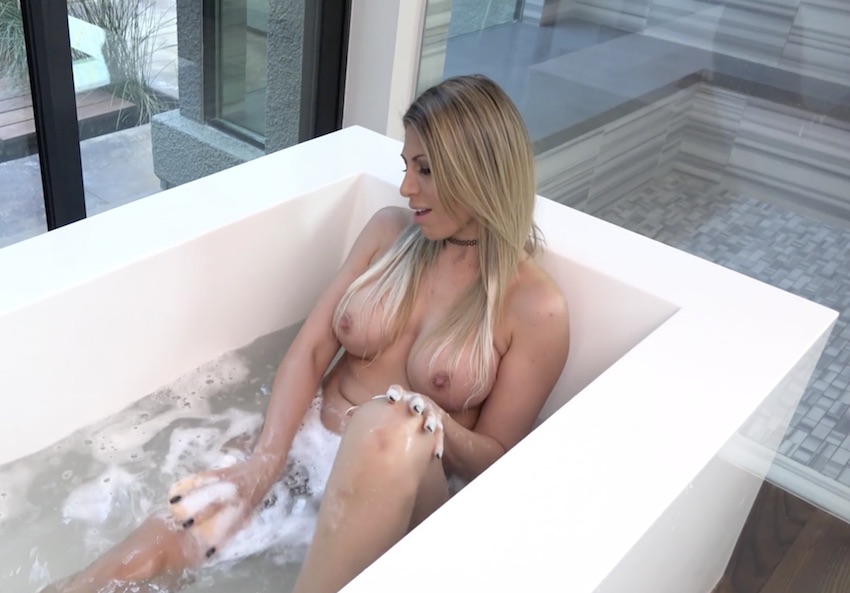 Cox orders her a sandwich although she does not even eat bread. Who even gives a fuck about food when your pussy is all wet, craving for some man meat.
Anyhow, while waiting, Makayla Cox decides to warm herself up before he arrives with the sandwich. She undresses, reveals her remarkable MILF body with a pair of big fake boobs and a perfectly rounded ass.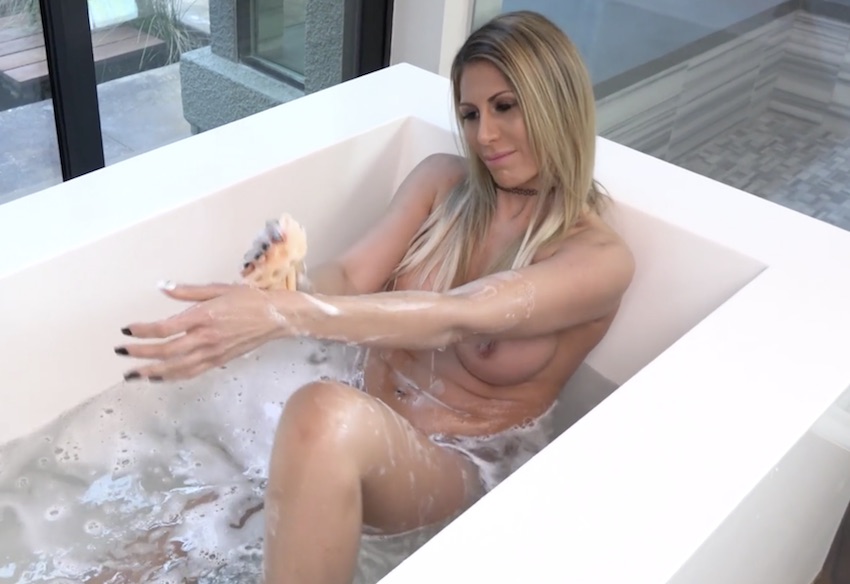 Makayla sinks into the tub of warm water and begins enjoying herself. It does not pass much time before she finds herself with one of her hands on her juicy and shaved pussy, fingering herself. Of course, she rubs one out before he even arrives. That's how horny MILFs role, I guess.
And then he comes.
The boy knocks on the doors, but no one comes to open them. He rings Makayla and she orders him to get in and come upstairs.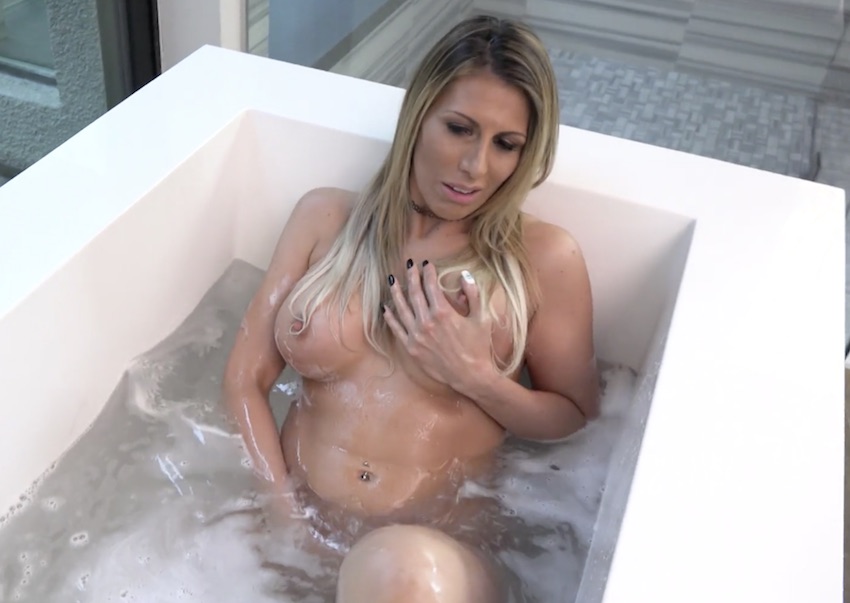 That's where he finds her, naked and ready for him. For a short moment, the guy feels embarrassed but does not shy away when Makayla welcomes him.
As honest as she is, Makayla goes straight to telling him that all she wanted was him. And no, the sandwich is not really something she enjoys eating at all. Still, he tries to act as professional as he can and tries to sell her the damn sandwich anyway.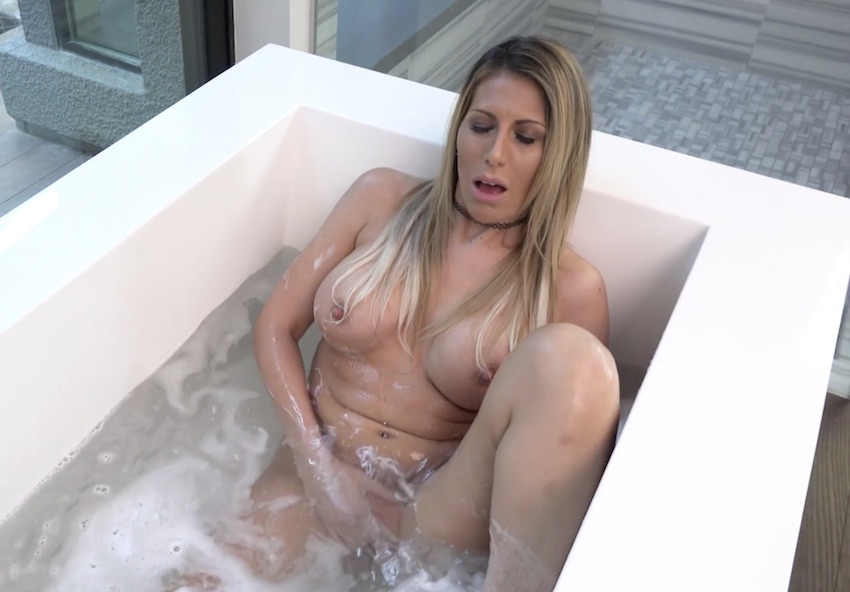 Little does he know, just a few minutes later, he joins nude Makayla Cox and helps her clean those magnificent breasts. While still talking about the sandwich, Makayla finally goes to the point and tells him that all she wants is his meat. Yes, his dick!
Now he gets it.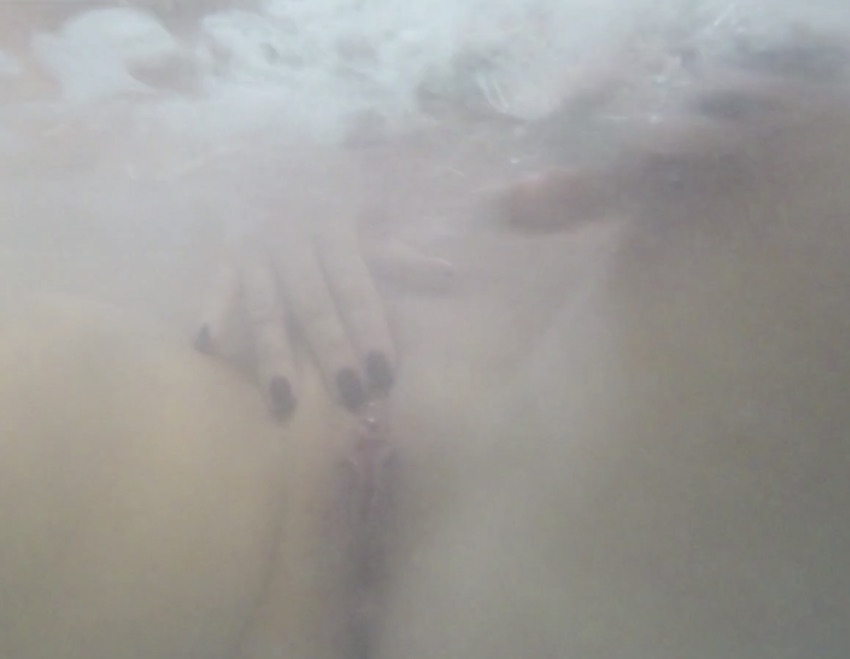 The sandwich delivery boy unzips his pants and releases his monster shaft. Makayla is amazed. Her mind starts racing and her mouth is instantly all over his cock, giving him a fulfilling blowjob. Cox just made his day much better.
From her orally satisfying him to deliver boy eating Makayla Cox's pussy out, slowly and steadily they increase the tempo.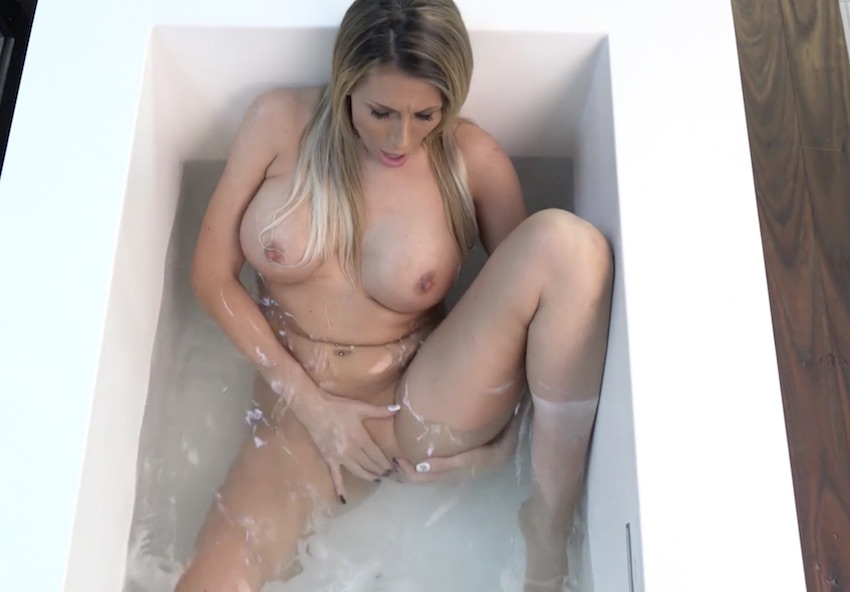 Tempting and experienced babe stays in the same position while he inserts his dick deep into her pussy from behind. He smashes Makayla like there would be no tomorrow. It is something she wanted for the entire day and finally, it happened.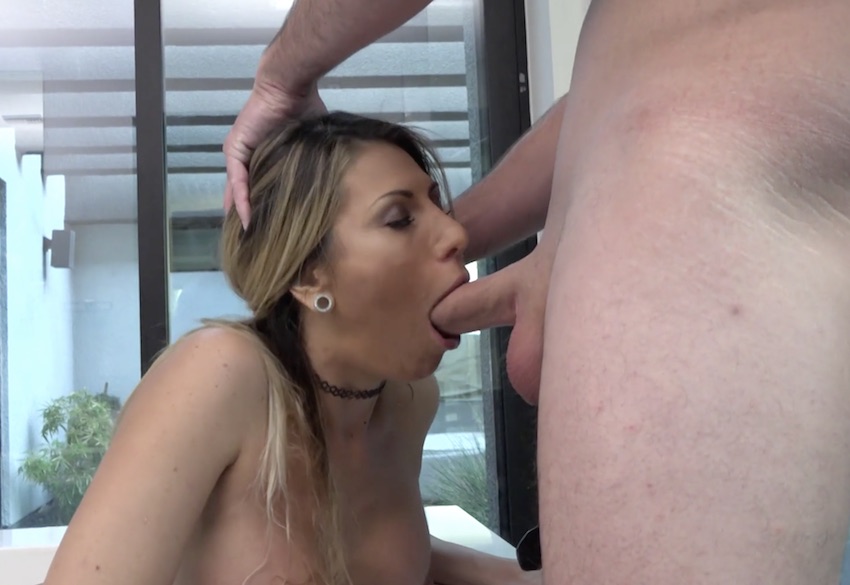 From the fuck session in the bathroom, they later move to the master bedroom where Makayla climbs on top and starts riding his big dick cowgirl style. She is still impressed by the size of his manliness.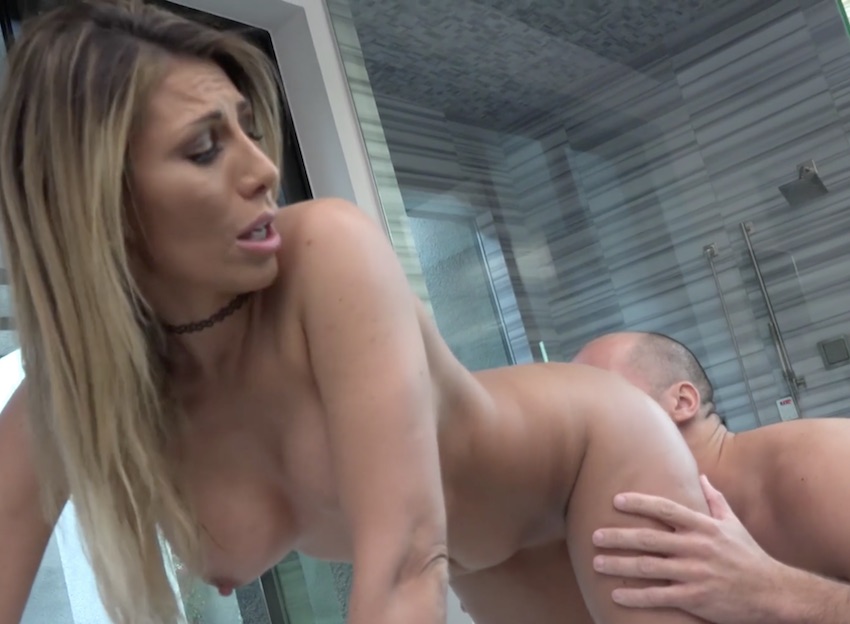 Doing it like it would be the last time, Makayla Cox and her new favorite delivery boy end the sexual encounter with her on her knees and him splashing her with a creamy filling.
Next time, when Cox calls, at least he will not waste his time bringing the sandwich rather his rock solid sausage.