She is so perfect she almost looks like a human-like doll, it is no other than Manuela Mosca who we have here to help you kick off the Monday right. Are you ready for this week's hottie of the week? By now, it should almost be a tradition for all of you, to come over to the vPorn blog and enjoy yourself the hottest girls this world has to offer. Mondays are more of the mainstream type, however, as far as all the other days go, I do not have to explain what we treat you with. Hint: it starts with a "p."
Based in the United Kingdom, Manuela is more than just a smoking hot and super gorgeous model. Sure, her whole life is based on posing in front of the lens in sexy lingerie and all the way to dresses and other tempting outfits. Not to mention, Manuela Mosca is also married to Jamie Smedley.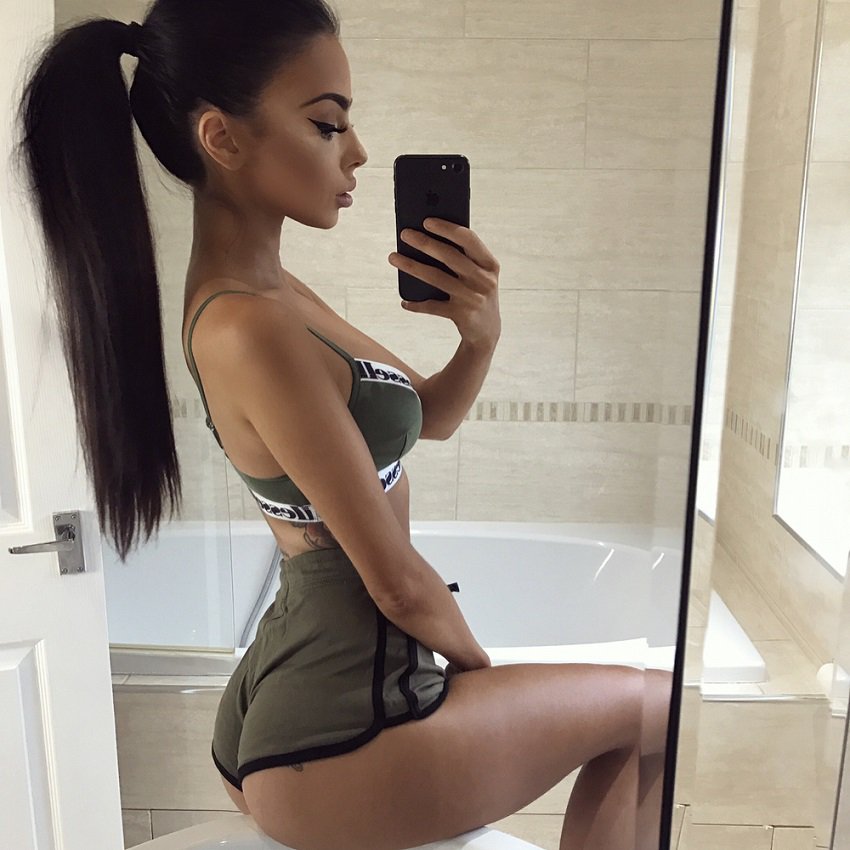 However, Manuela is also a business woman, running Sorelle UK, a clothing brand. So Italian, yet so British. A girl of many talents. Bear in mind, she does not post much about it, but I am sure she must be working out a hell lot.
Once you hit up Manuela's Instagram, you will have a hard time figuring out whether or not she is real. Seriously, each photo Manuela publishes looks almost too perfect. And even if it is a bathroom selfie. This sexy model makes sure everything she puts out is as professional as possible. But I managed to find a photo of her face with little to nothing makeup – wait for it!
With well over half a million Instagram followers at the time of writing this, Manuela Mosca keeps on entertaining with photos of her lavish lifestyle. Expensive cars, incredible hotel rooms, traveling the world, designer dresses and other luxury whatnots is what you will see Manuela treats you with.
At the end of the day, it is her gorgeouseness and amazing body phusyque why you will become her fan.
Feed yourself some opulence.