I cannot express myself how incredibly gorgeous I find Las Vegas-born model, Mara Teigen. Believe me, she will wow you with her beauty. Her full lips, her blue eyes, her nice rack, amazing boobs, I mean, everything on Mara is very appealing to the eye.
Moreover, what may shock you, in case you are not familiar with her, is that Mara looks like Angelina Jolie. And that might just be the reason why I find her so stunning.
Seriously dude, on some of the pics she is pretty much identical to Angelina! I still cannot believe my eyes.
Nope, that's not Angelina, that's Mara!
Mara's fame skyrocket after she appeared in Kylie Jenner's music video, "Glosses." It seemed everyone started to talk about Teigen. In a super short period, she gained tens of thousands of followers and began working with some of the most notable companies. But that wasn't really when she started modeling.
As for her modeling career, Mara began posing back in 2013. She signed with the famous Wilhelmina International agency what helped her score some serious deals. You might saw her in men's magazines like Sports Illustrated, or walking the catwalk for designers like Michael Costello. She is still very young (born August 23, 1994), yet she has already done so much.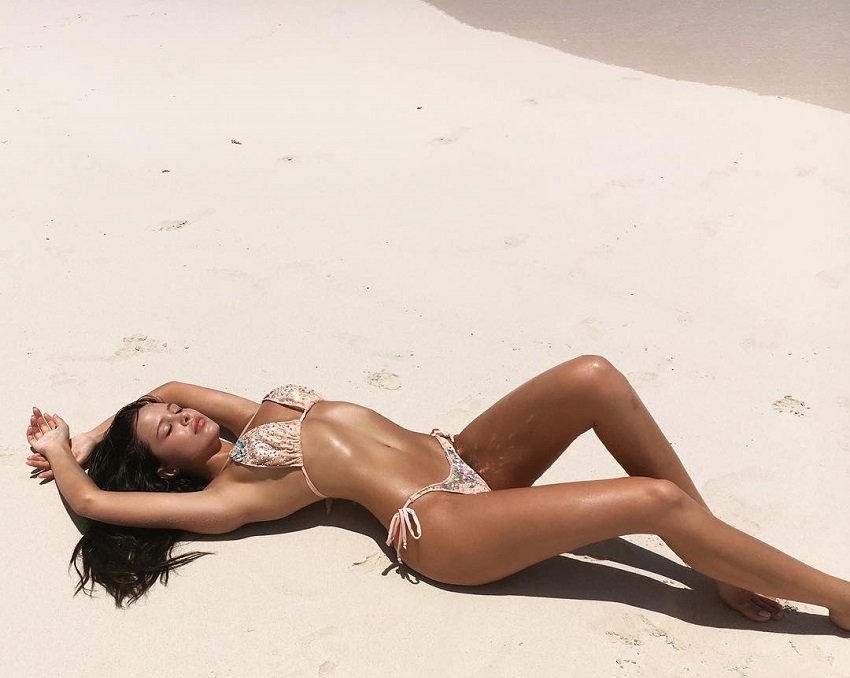 Nope, Mara has nothing to do with the model, Chrissy Teigen. They are in no shape or form related to each other.
Oh, did you know she dated Buffalo Sabers' player Evander Kane? Unfortunately, they are no longer together but it might happen they get back together. She said, "He's a good guy."
What is important for you is the collection of pictures we have ready below. If I could, I would just post her whole Instagram profile into this article. I cannot. That said, I gave it my best and managed to gather some of her sexiest pictures.
More importantly, do yourself a favor and follow model Mara Teigen on Instagram for a daily dose of whatever.
Young Angelina, is that you?