When you decide to launch a pair of super ugly sneakers, you need naked Kim Kardashian lookalikes to drive the attention. But we are not really here for the sneakers, we are here for the babes, of course.
Pardon me, Kanye West, but these new Supermoon Yeeze desert rats are absurd.
Seriously, when I first saw them, I thought that must be a joke. Later on, I realized no one is genuinely joking, the shoes are real and will hit the shelves of some super boutique stores or whatever.
I do not really care since I am not buying those, heck, if you would give them to me as a present, I would only take them to sell them forward the very next moment.
However, apparently, there are loads of people out there who dig this style which is perfectly fine with me. One more time, no way do you make me wear those!
For the Supermoon Yeezy campaign, they used quite some nude models of which Kim Kardashian's naked lookalikes will definitely spark the most interest in you. For several moments, you will not even realize they are wearing socks and a pair of sneakers. The ladies are so hot and inviting, you will stop breathing.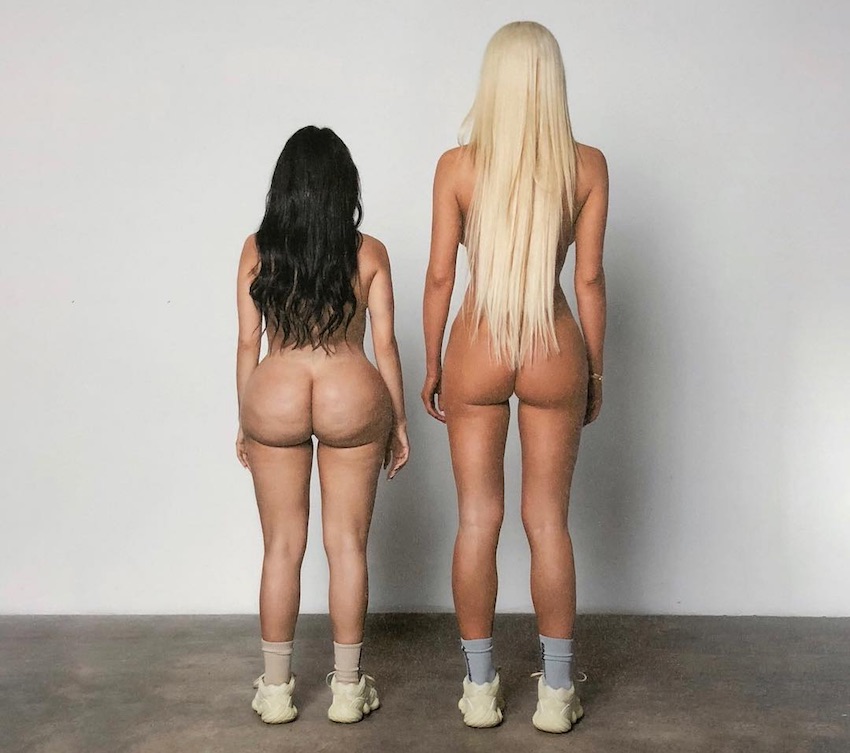 But who exactly are those brunette and blonde nude models? If the statement I found on the internets is 100% correct, the brunette one is Lela Star and the blonde one Nicolette Shea.
Later, I went searching the web to see if it's really them and, would you look at that, it is! Lela and Nicolette are standing there, hanging out and starring god knows where. What's best, you get to enjoy them from the front and front the back. Of course, they posted the pictures on Instagram so their nipples and pussies are blurred, but their asses are not!
Maybe, we get to see these photos in an uncensored version, too. If you only dig deep enough, you will find them.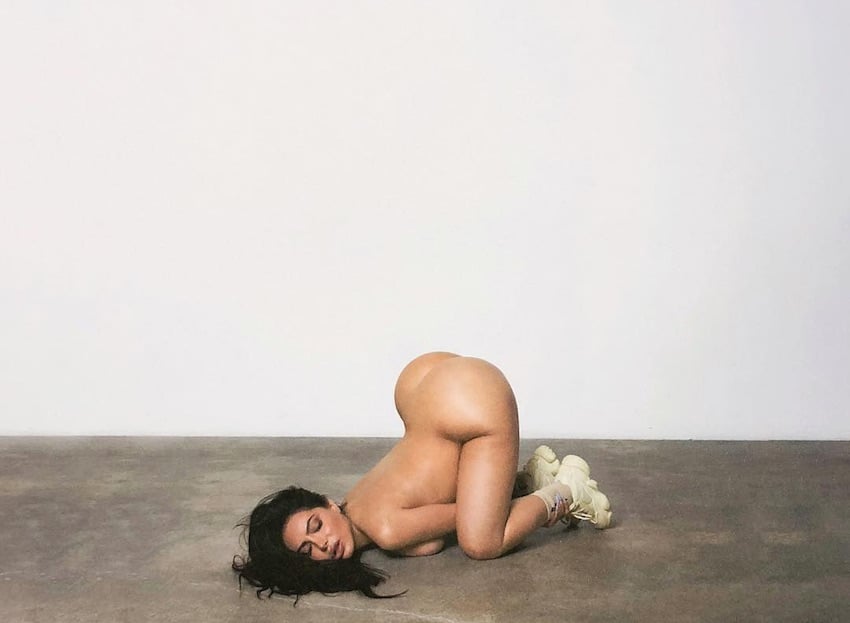 Stuff like this, you normally will not see posted on the Vporn blog. Still, when things go out of control, chances are, we will write about it.
Indeed, we are not here for the Yeezys, we are here for the naked Kim Kardashian lookalikes. It's the ladies what matter and nothing else. Especially not the sneakers. At least not these ones. Seriously, would you wear them?
What I also like about this campaign is the fact that they are using nude models. Not only that but they are posting this raunchy pictures to Instagram what makes it that more provocative. By the way, they also used Victoria June to sport those sneakers. Another pornstar. How cool is that?
If I forget about the Yeezys altogether, I would just want to say, thank you, Kanye, for having such an open mind. Inviting all these adult film stars to your campaign is amazing. It truly is! I definitely would not mind seeing more of it. Bring more pornstars to the mainstream media, naked, and let people be not so close-minded anymore. Especially Instagram!
Just imagine how sick of a photo-sharing platform it would be if it would allow nudity. Actually, I cannot even imagine since that sounds too futuristic.