Let me introduce you to this week's Hottie of the week, Natali Miru. With our hot girls, we try to mix things up as much as possible. Not only are we very open-minded when it comes to ladies – yes, we like all of them! – we also try and feed all of the cravings you may have.
To kick the fourth week of 2017 off right, meet Russian model, Natali. This girl is all you ever wanted. She has long and slim legs, full lips, mesmerizing eyes, cute and round ass and a pair of perfect boobs. Not to mention, she spends a lot of her time outdoors, usually on the beaches. That said, her skin is nicely tanned what makes her look even hotter. She is a real treat.
However, don't get too excited, Natali is married and a ton of the photos you see on her Instagram are taken by her hubby. Aside from all the selfies she takes on a regular basis, of course.
Russian Model Natali Miru enjoys flashing her tits on the beach 24/7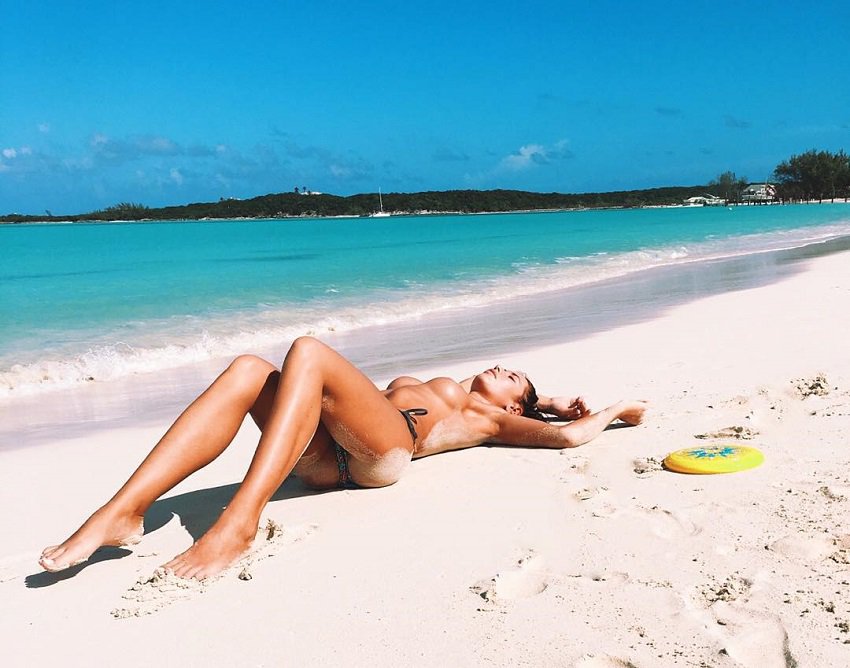 Miru makes sure to stay in such incredible shape by eating clean and moving around a lot. Not to mention, she is spending a whole lot of time with all sorts of animals. Pigs, koalas, dogs, lizards, you name it, Natali likes them all. She really is a nature and an animal person at heart.
Don't we all like this kind of women? The ones who enjoy their lives to the fullest.
Moreover, when you look at Natali's social media profiles, you could hardly say she is from Moscow, Russia. It seems this sexy model is traveling all the time. One day she is at the Grand Canyon and the next day she enjoys herself on the beach in Rio de Janeiro, tanning her silky smooth skin. The girl lives her dream.
Although Natali Miru has a solid following on Instagram (160k+ followers to date), I wasn't able to find much info about her. Not really sure what's the case but who even cares, right? We are all here to enjoy her sexy pictures. That said, you should definitely follow her on Instagram to get entertained on a daily basis. You won't regret it.