After I saw Nina Agdal publish a picture of herself naked on her Instagram, I knew instantly she needs to be crowned hottie of the week. On the picture, Nina is somewhere outdoors on a sunny day, showing her insanely delicious assets. Wowza! That ass is freaking amazing and she knows it.
So, the Monday is here and we have a new hot chick decorating our blog. With the 1.7 million followers large Instagram, chances are, you already know quite a bunch about Nina. Maybe even more than I do. But I will give it a shot, share a bunch of stuff about Nina here. Feel free to correct me if I am wrong or add a fun fact to educate us. We are a community after all.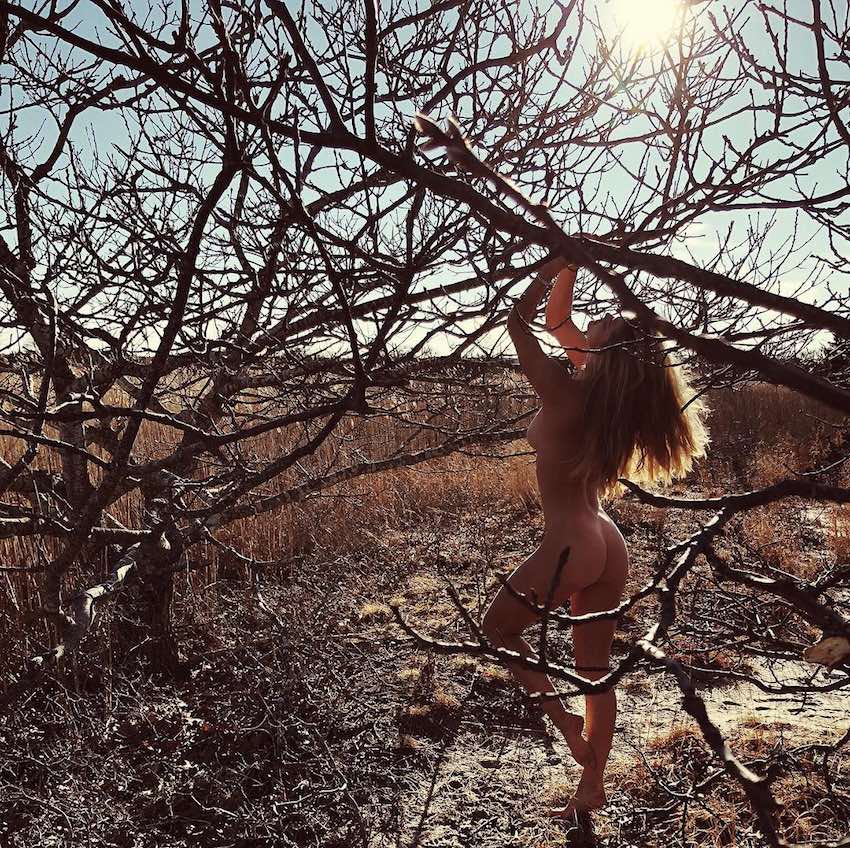 Still in her twenties, Nina Agdal is a Danish model who was born on March 26, 1992. While she was calling Denmark her home country until graduation, she later moved to the United States. Her modeling career began after she got noticed on the streets of Denmark. Nina attended the Elite Model Look competition but did not win. However, she still signed with Elite Models Copenhagen which she represented until moving to the US.
Ever since she crossed the pond, Nina Agdal's modeling career went through the roof. She modeled for many notable brands, like Billabong, Victoria's Secret and Sports Illustrated, and appeared in loads of publications. With or without clothes, Nina does it exceptionally well in both of the cases.
I especially like the pizza covered nipples nude pictures of her. Speaking of pizza, I do not know for sure but it must be that Nina is a real fan of Domino's. But to stay in such amazing shape, Agdal keeps on being active on a regular basis. I even saw her do acro yoga which is kinda cool!
Enough of me chatting, let's enjoy Nina Agdal's sexy pictures. There are many and your mouth sure will water before you even finish this collection.