Back in the first half of the 20th century, you really couldn't get away with distributing a straight-up porn magazine in the USA. Porn was effectively illegal. You would go to jail. What you needed was a dodge! People made big money selling not-quite-porn. If you found a way to market naked pictures under some fig-leaf of respectability, you made bank! And that's how the naturist magazines sprang into existence.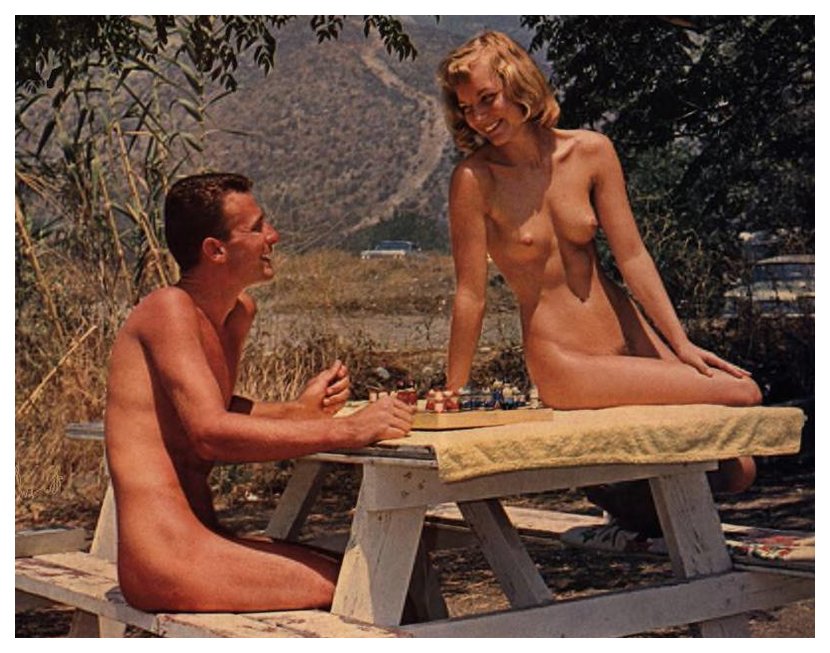 Naturism (nudism) had been a thing since the 1800s, especially in Europe. Sunshine and fresh air on the skin was considered healthy — or so the nudists would tell you. There were, legitimately, nudist camps. Summer camps for naked people! Whole families would go. There, they'd swim bare and play naked sports and have nude picnics and go for ticklish hikes through tall grass. Sailing, volleyball, tennis, ping-pong, archery — these were all nudist staples. But naturist camps were protective of their members' privacy. These were usually no-photography zones.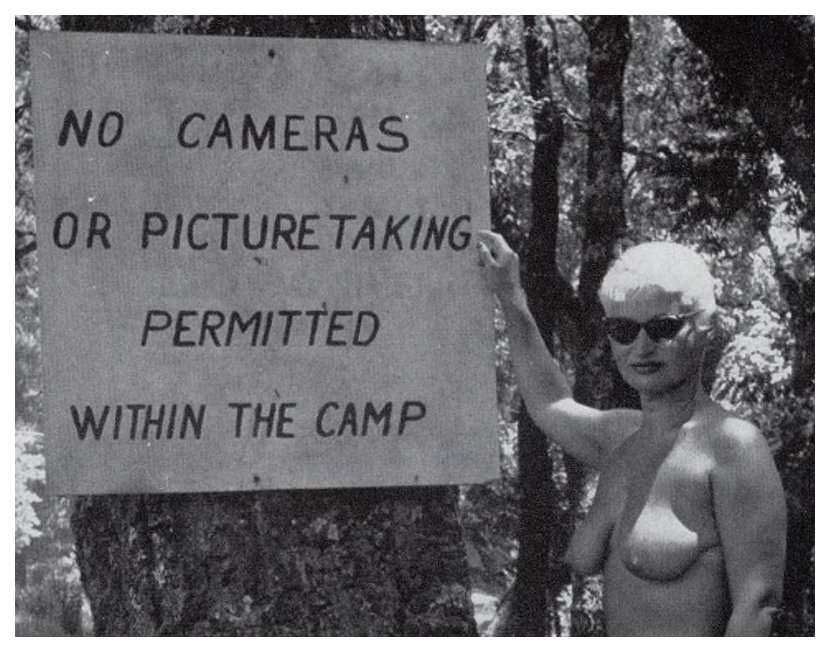 But money finds a way. And there was money in magazines about nudists! They exploded onto the market, with dozens, even hundreds of titles. The Naturist, Sunbathing Review, Helios, Nudist, Dynamic Nudist, Nudist Living, Leisure Nudist Life, American Nudist Leader, Sunshine and Health, Sun and Health, Sunbathing, Sunbathing And Hygiene Review, Sun Magazine, Go Naked, The Naturist Life … I could go on like this for a long time, but you get the point. There was a metric buttload of nudism mags out there.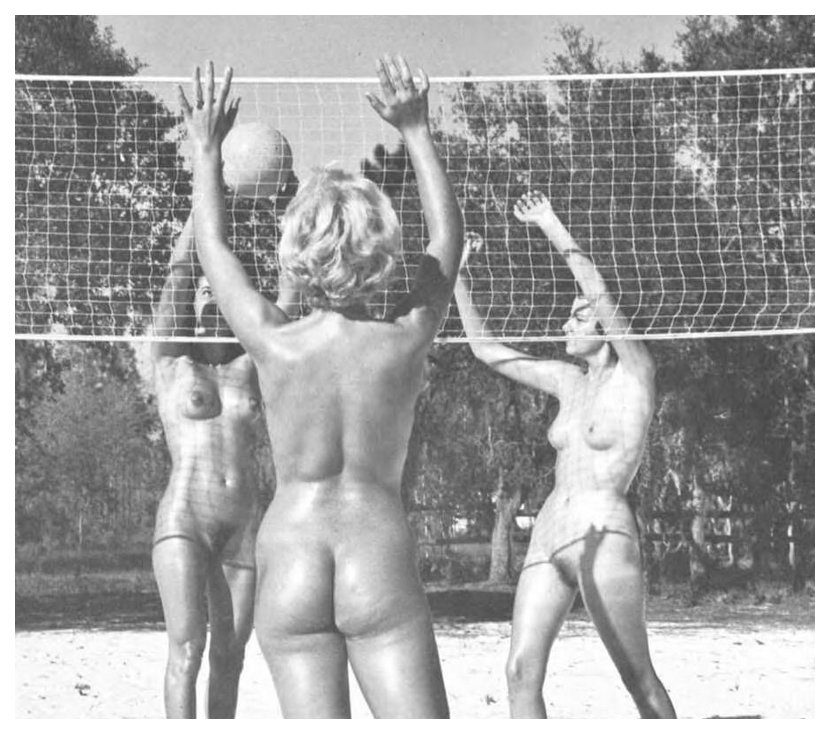 Nudists and nudist camps were real, but these magazines were all bogus in varying degrees. Remember, no cameras were welcome! Sure, it was a rule honored more often in the breach than in the observance. But real naturists, by and large, liked their privacy. Sometimes these camps would host paid shooting days for the magazines, perhaps starring a subset of their more exhibitionist members. But a lot of times, a magazine that trumpeted nudism on the cover would have art photography or cheesecake/pinup stuff inside. Too, I suspect there were multiple "fake nudist camp" sets out there for doing faux-naturist photo shoots with paid models.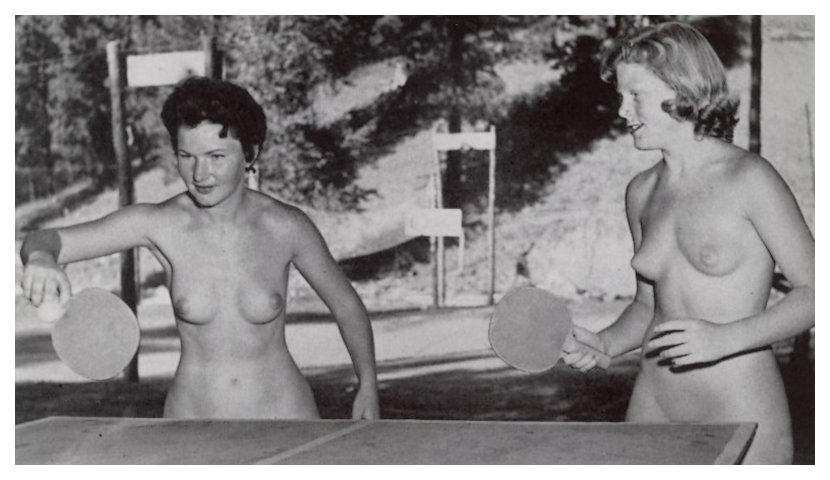 I acknowledge I don't know the complex history of how the practice of lifestyle naturism interacted with the booming trade in "naturist" porn. Some of the photographic material looks pretty authentic. Some of it, even, can be matched to known nudist camps, by comparing landmarks, buildings, signage, and so forth. It would be fun to know how these photos were made, and the terms on which they got published.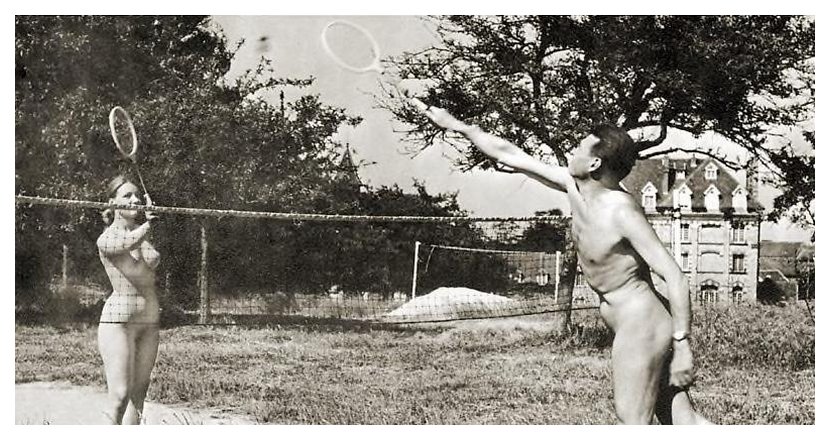 But that's the frustration of curating vintage porn in any detail. So little is known! Early pornographers were secretive because they disliked jail. Memoirs and contemporary accounts are few and hard to find. There's a lot of inference and guesswork. That's just how it goes.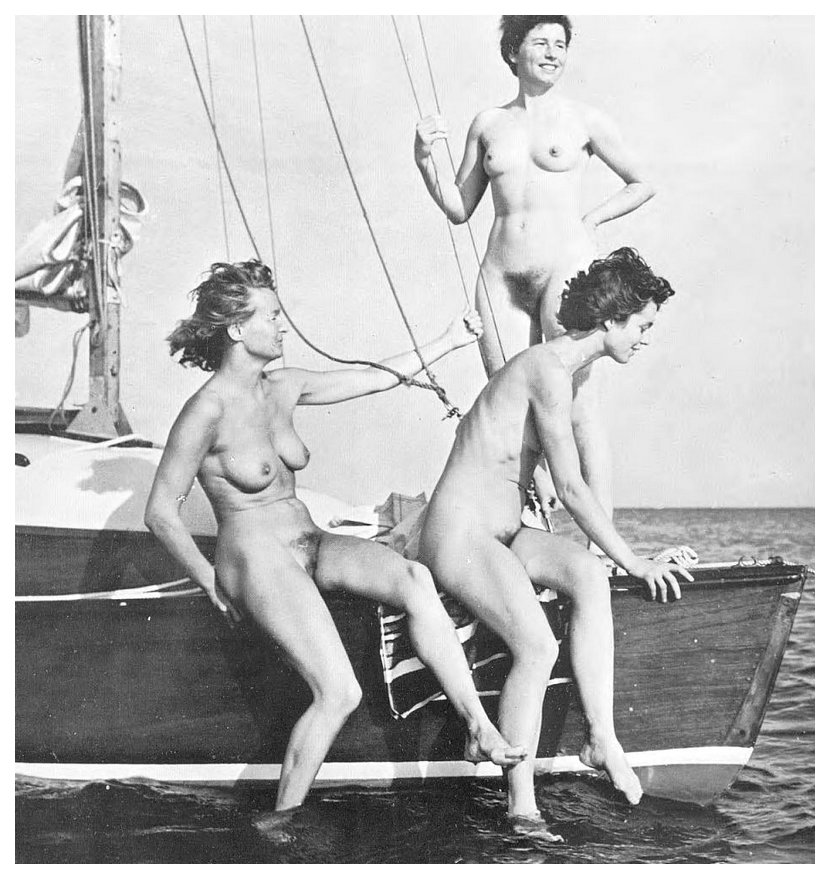 Finally, I should acknowledge that fake nudism magazines were almost as important as fake bodybuilding magazines in the early development of gay porn. Gay porn is way outside my expertise, but I know there were a ton of bodybuilding magazines that existed for the sole purpose of providing images of buff male bodies as wank fodder to gay men. But that was a little bit too obvious (and thus dangerous) for a lot of extremely private, deeply-closeted gays. Naked male bodies in mixed company were visible in the most of the naturist mags, and in that context, any gayness was perfectly deniable. It certainly contributed to the market for this material.