Today in "Grandpa Bacchus tells how it used to be" we visit the era before the video cassette recorder (VCR) brought porn movies cheaply into every home and bedroom. What where your porn options in those bad old days? Everybody knows about porn magazines full of glossy dirty pictures, and most people probably know about porn movies on film (8mm and 16mm) that you could project at home just like your "home movies" of your cute kids playing badminton, but how many people know that there used to a whole genre of small-format paperback porn books, often called "stroke books", that predates (but survived long into) the home-videotape era?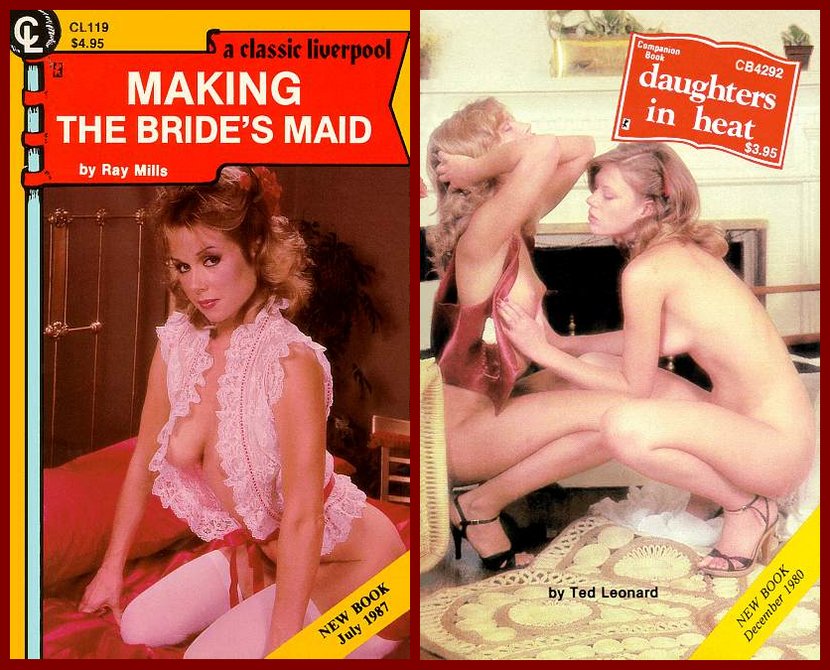 Usually these would have a lurid cover, sometimes (but usually not) a few interior illustrations, and really terrible porn writing. The writing is only rarely worth looking at these days; almost anything on the big repositories of free internet erotic fiction like asstr.org is better. However, the cover art is often quite dramatic, spectacular, and collectible; many of these stroke books go for $100 and up if you can find them in good condition, strictly (I believe) because of the collectible nature of their covers.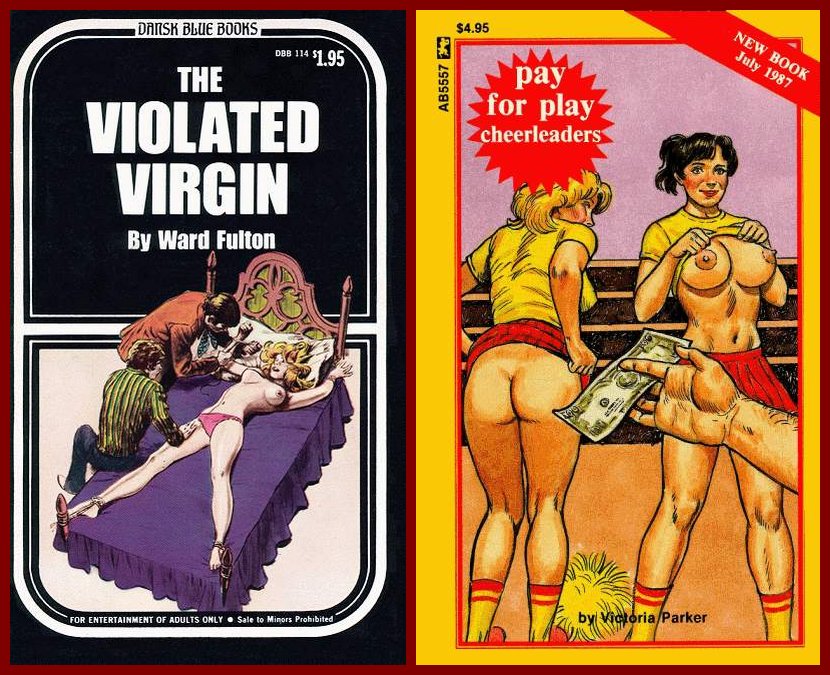 I don't know as much as I would like to know about stroke book distribution. I do know they were sometimes sold in the same places as hard-core pornographic magazines (sex shops in the bad neighborhoods in big cities, and outside of city limits in rural areas where truckers could pull off the highway to buy porn, feed quarters into the 8mm loop machines in the peepshow booths, and use the glory holes). I've seen porn magazines with advertisements for the stroke books in the back, so they were sometimes sold by mail order, despite the danger of obscenity prosecution for mailing porn through the mail to rural/southern/conservative jurisdictions where obscenity verdicts were easier for prosecutors to get. Whether they were also sold like regular soft-core porn magazines from racks placed out of easy view of children in every seedy gas station and barber shop and drug store in America is a thing I don't know, but I'm betting that at least some of them were.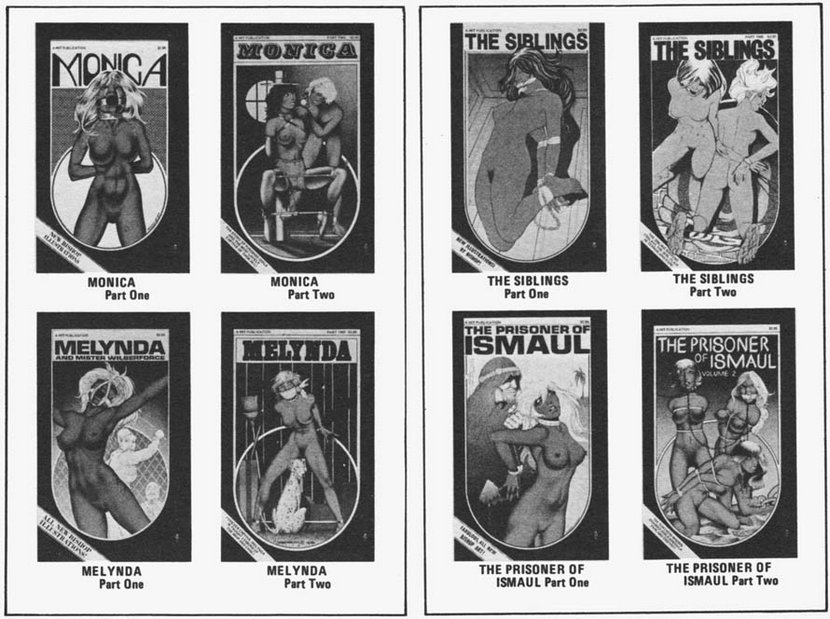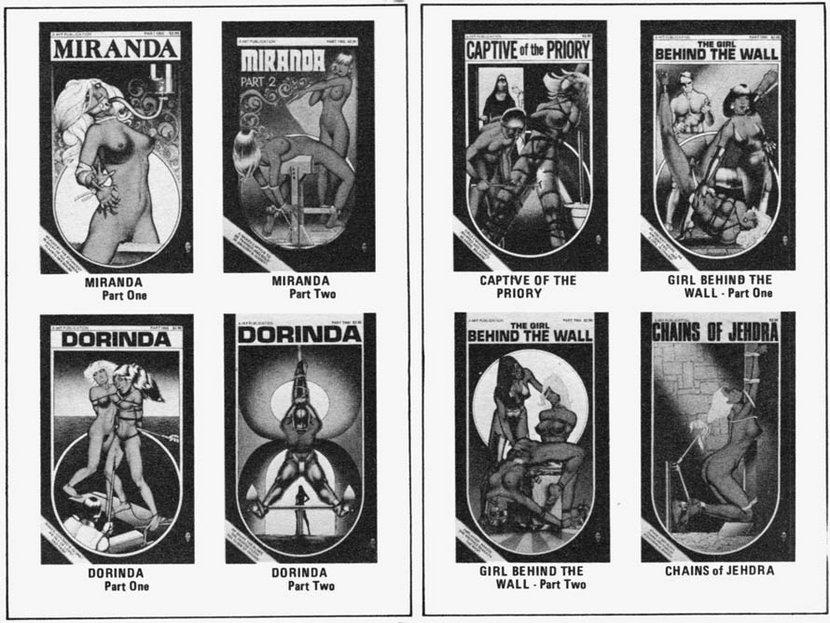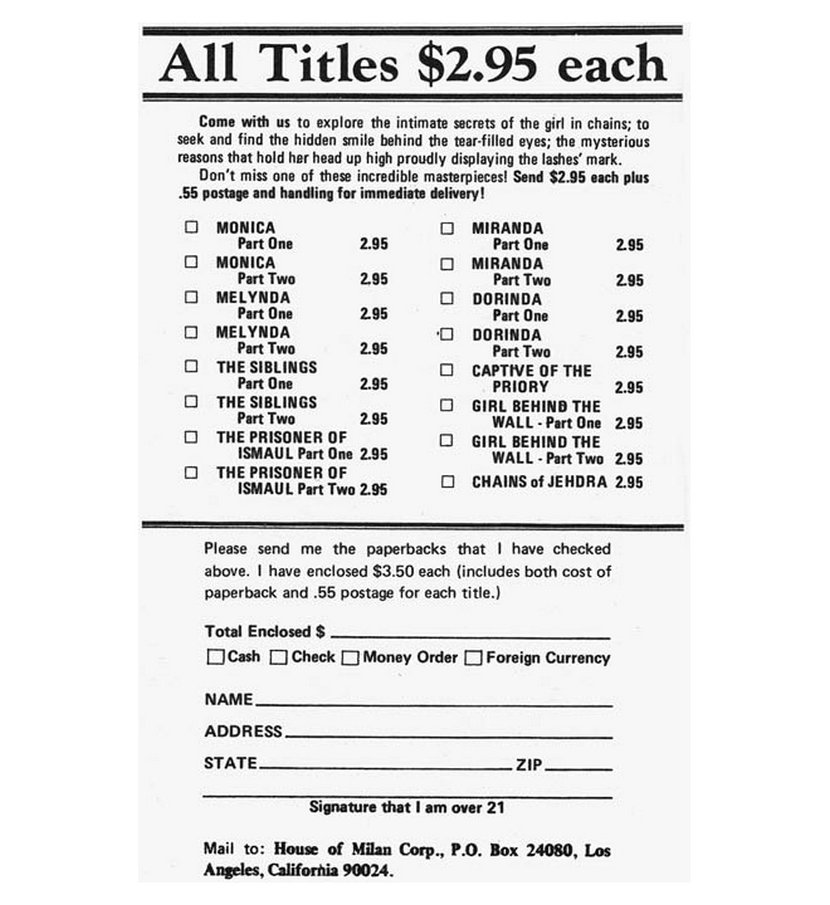 (Sadly all of these publishers are long since defunct. Do not try to use this order form now!)
One thing I do know is that these stroke books covered every genre imaginable, including many that were not possible (legally, practically, ethically) to film or sell as photographic pornography. Plenty were just straight male-female fucky/sucky, but they covered gay, lesbian, BDSM, swinging, adultery, incest, bestiality, and just about any other imaginable fetish as well. What's more, they were inclined to cover two or three fetishes at once in a single title. Bondage and bestiality, incest and lesbianism, you get the idea. Why not?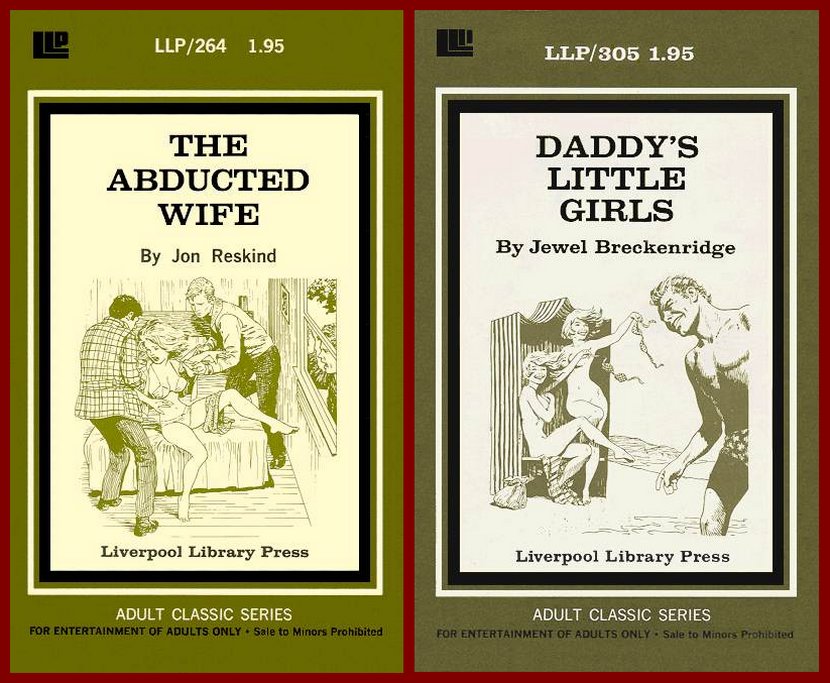 Here's a classic example: a bestiality title (Pet Shop Pussy) with what is probably a highly-collectible cover by the legendary fetish artist Bill Ward: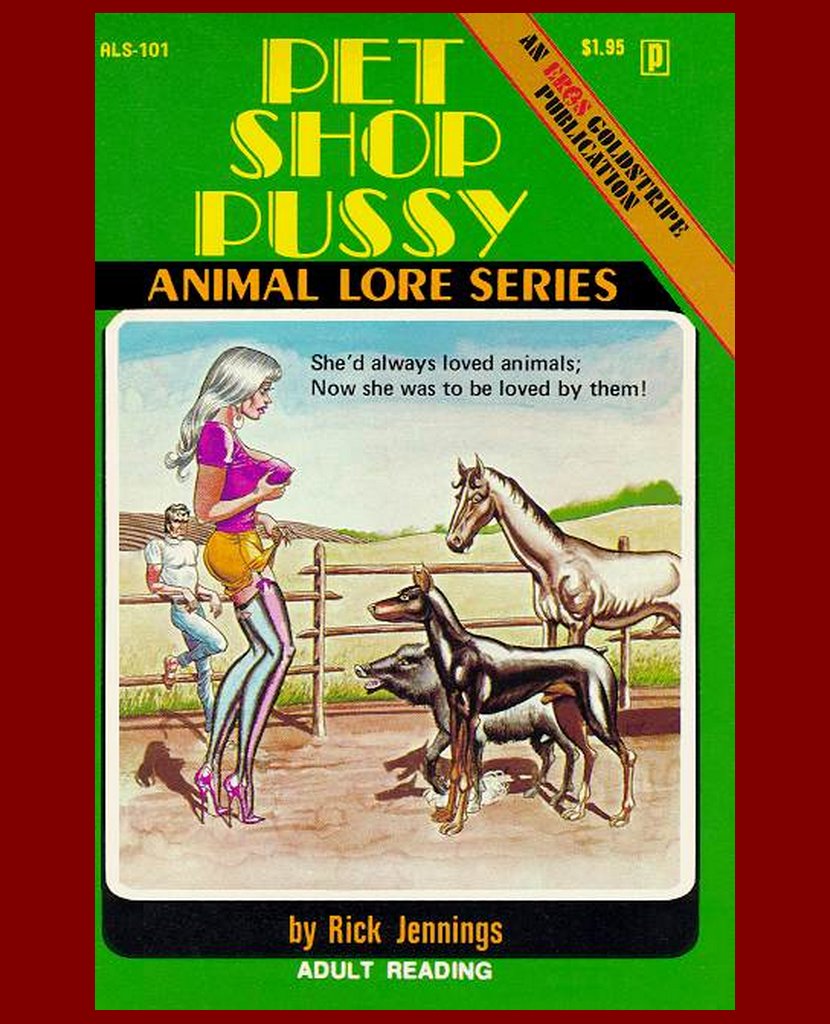 Excerpt of forgettable prose by author "Rick Jennings", surely a pseudonym:
She lit the cigarette then, inhaled deeply and pressed her head back against the foam rubber pillows.

She could see what was happening reflected in the mirror and the sight was oddly intriguing as much as it was just plain amusing. Bix seemed determined to lick every inch of her body, as if he was grooming her for the show ring the way she had so diligently groomed him.

And Pam had no desire in the world to put a stop to the dog's oral attentions. The slurp of his tongue could be heard and she trembled as he slid his cold wet nose over until it rubbed against one of her sleeping nipples…
Videotapes, and the internet? Everybody who loves porn was really glad to see them come along.