I am not really sure if we ever featured a professional golfer here, but here she is, Paige Spiranac herself. This outstanding blonde babe is without a shadow of a doubt our Hottie of the week.
With her amazingly fit body, you will start drooling all over the place. It is all about the boobs. Not just that, but the lovely smiles, too!
With millions of followers on Instagram, Paige is a serious deal. After all, she even has her very own Wikipedia page. That said, there is plenty of information on the internet about who Paige is.
However, you already know what matters for us the most. Indeed, the sexy pictures and video clips that Paige frequently publishes to her Instagram profile.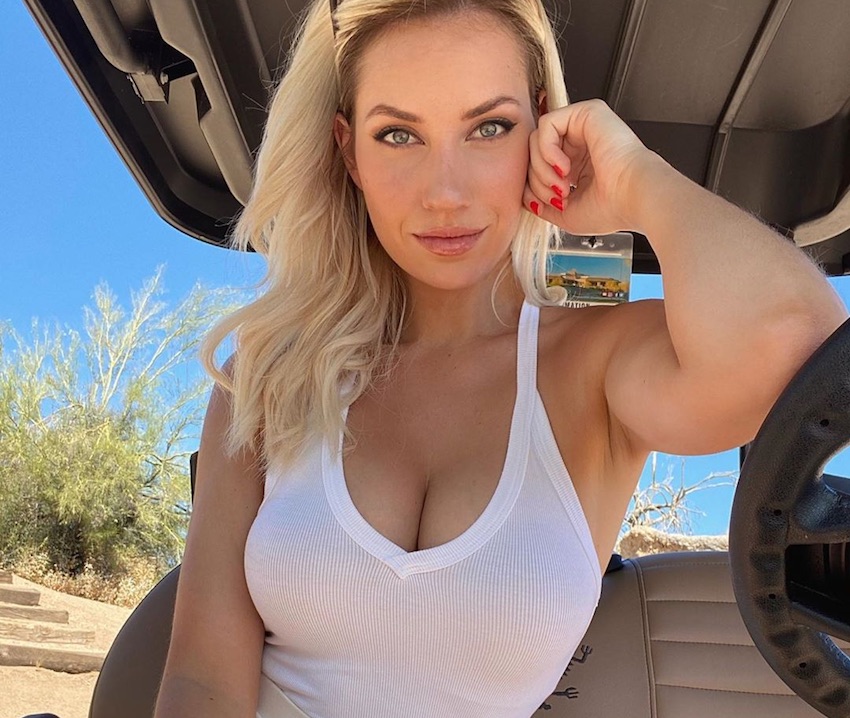 Still, Paige Spiranac was born on March 26, 1993, in Wheat Ridge, Colorado. She is of Croatian descent and has an older sister, Lexie. Until the age of twelve, Paige was heavily involved in gymnastics, but, unfortunately, a twice-broken kneecap pushed her away from her dream of competing in the Olympics.
At the age of twelve, Paige then became enthusiastic about golfing, which eventually turned her into a success she is today.
But Paige is more than just a golfer. She is successfully collaborating with other brands, appearing in the most popular magazines and doing other lucrative stuff that suits a businesswoman ideally.
Anyhow, while we can chat about Paige forever, we are not here solely because of her rich biography and victorious career.
In our true fashion, we will now try and collect some of Paige Spiranac's sexiest pictures that she currently has on her Insta account.
What I enjoy about Paige the most is the fact of how down to earth she seems to be. In other words, I would not mind meeting her in person since I believe she knows how to have fun.
Let the show begin.