Can you imagine, we are publishing an interview with the male pornstar, Johnny Goodluck! It is the first time ever for us to feature a male talent and I could not be more excited about it. On top of that, Johnny was kind enough to share a cocktail recipe with all of us for when you go to an extreme gig and it just happens that it is your birthday. It sure is black!
Johnny is is this tattooed Irish rockabilly who the industry refers to as the James Bond of porn. He is a multi-talented adult film star, growing his popularity on a daily basis. One thing is for sure, Johnny Goodluck is no average male pornstar.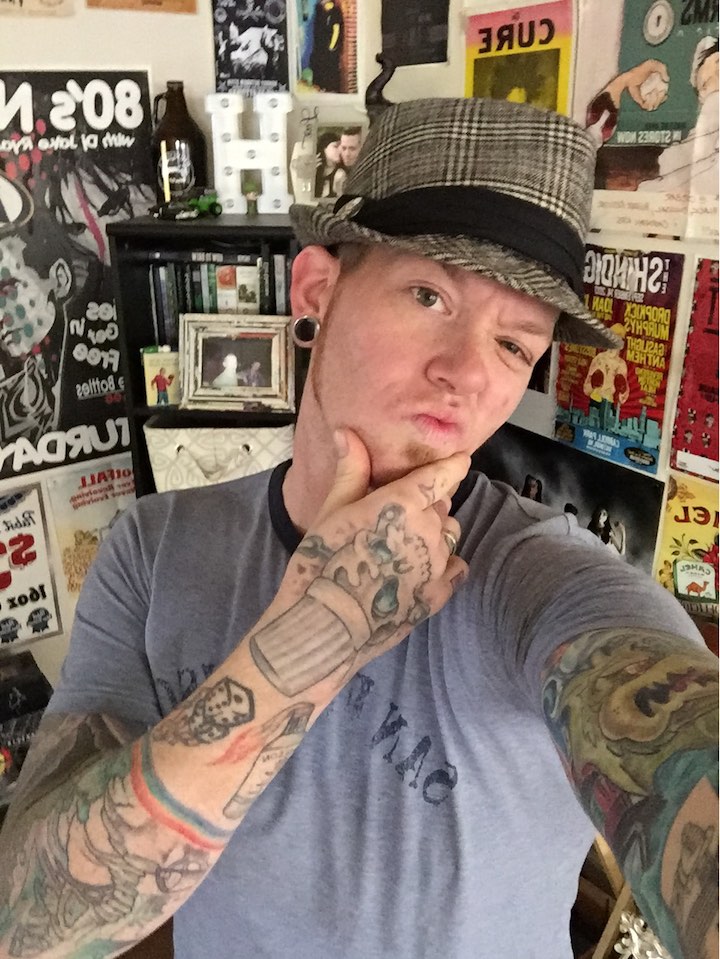 For instance, Johnny can mix the most innovative drinks but he digs Old Fashioned the most. Goodluck is a trained chef who knows how to get the rhythm going, playing the drums. Of course, it is adult entertainment which he got into and became an instant fan of. If there would not be Draven Star, who knows, Johnny might never join porn. It happened as an accident, actually!
First, Johnny Goodluck worked behind the scenes for Burning Angel. After two years doing the stuff that you never see, he took the leap and here he is now, gaining more and more recognition. You probably already saw Johnny do business for some of the most notable companies, like Reality Kings, Evil Angel, DogFart and Wicked. Johnny has an inevitable bright future ahead of him.
In the pornstar interview below, we speak about how Johnny Goodluck actually entered the industry and how he came up with his stage name. You will also read it from the man himself what makes a good porn and what is his secret fetish.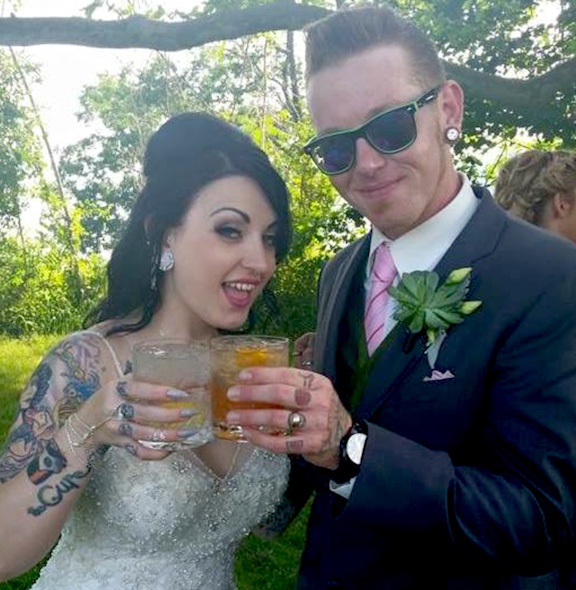 Read it, you might learn a thing or two and open up your eyes.
1. Please introduce yourself; how old are you, what is your name, where do you come from, what were you like growing up?
Hey there! I'm Johnny Goodluck! 31 years old from Baltimore, Maryland and have been living in Los Angeles for 3 years. I grew up on the north side of Baltimore City and spent most of my time playing in the streets with the neighborhood kids. As a teen, I went to punk shows, basement parties, and eventually started drumming in my earlier bands, and playing shows at those same venues I grew up moshing in.
2. Why did you decide to get into porn, do your parents know about it?
My parents are incredibly supportive I am very very lucky. It actually happened by accident because I was dating veteran tattooed performer Draven Star. One day at AVN, Hustler Mag needed tested male talent. I was there, ready, and the rest is history!
3. How has your life changed ever since joining the adult entertainment industry?
It's definitely been interesting to be recognized for my performing abilities. It's definitely given me a leg of unexpected confidence and brought me closer to people I was already associating with. It's amazing to get to do what so many guys only dream of doing.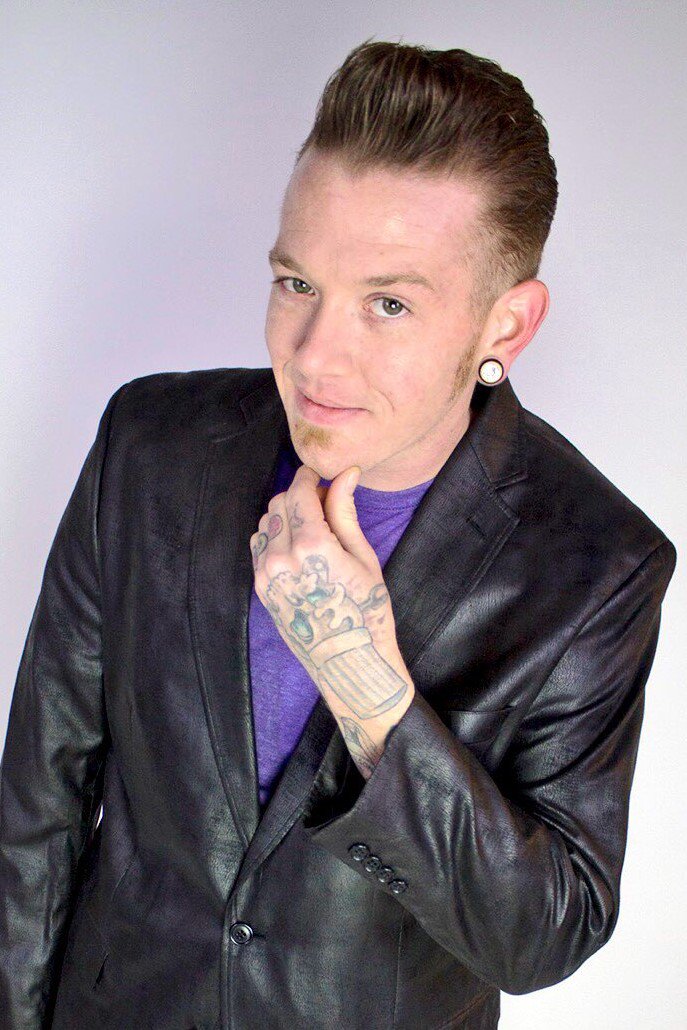 4. How did you come up with your stage name?
Actually, my wife Draven came up with it as a joke. I said, "how about Johnny?" Playing off of the old prostitute jargon… "John, trick, Mark," she said, "Good luck!" As in good luck with that, and Johnny Goodluck was born!
5. What is the filthiest thing you've done in porn so far?
I'd say a gangbang creampie. After every load, the other female performer would suck it out of the girl who was getting "creamed" then the next male would proceed to refill the "pie"! Sloppy sexy fun indeed!
6. What do you think makes a good porn?
Chemistry! There's nothing hotter than when 2 people are really into the scene. It shows through and definitely has a REAL feel.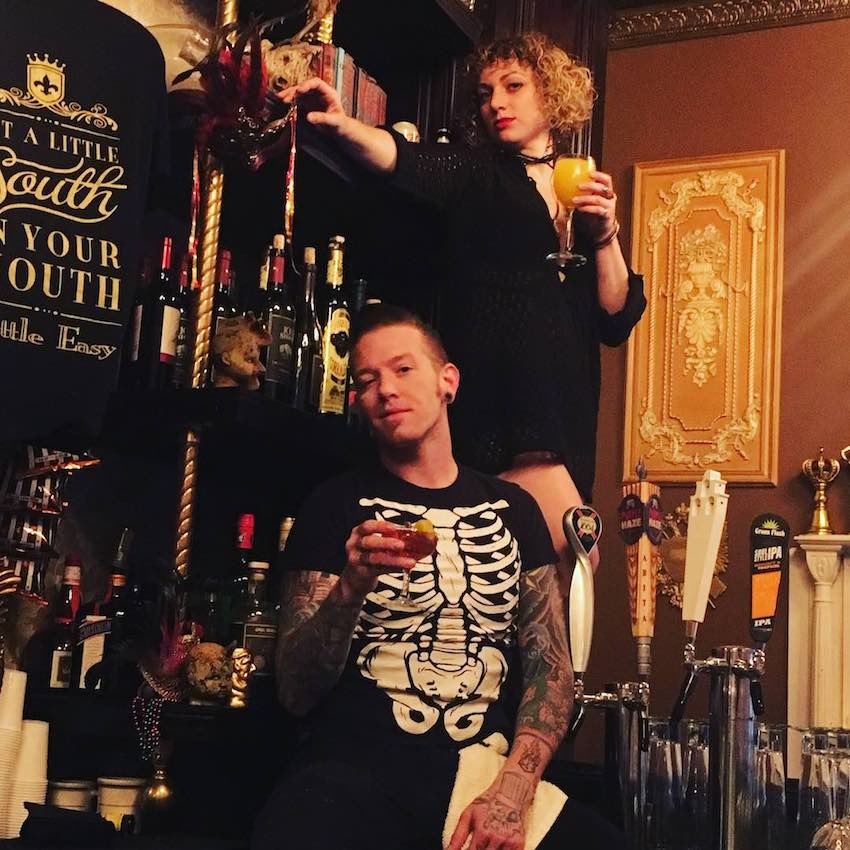 7. What is the worst advice you see or hear given in porn?
Inappropriate or overuse of male enhancement. I believe male talent should be talented. A lot of performers abuse male enhancement drugs, some even inject themselves. This is a disaster waiting to happen. I've heard tragic endings to this tale again and again.
8. What would one thing you most like to change about yourself or improve on? Why?
I've always wanted to get a lot of dental work done. Really the only thing I'm self-conscious about is my teeth. There's a lot of work to be done, but I've never had a beautiful smile full of teeth. One day…
9. What one thing you did today that your future self will thank you for?
Never giving up and building good relationships with people. I wouldn't have gotten anywhere if I would have quit when people told me to. Building relationships are everything. Be good to people. Whether they're talent, an owner, a director or even a PA! Everyone works hard and deserves respect, and no performer has the right to make someone's job harder.
10. Do you have any secret fetishes that you still want to realize in front of the camera?
I still haven't done a reverse gangbang on camera and I am DYING to.
11. How do you manage your work-life balance?
Sleep when you can. Treat yo self. Love often and thoroughly.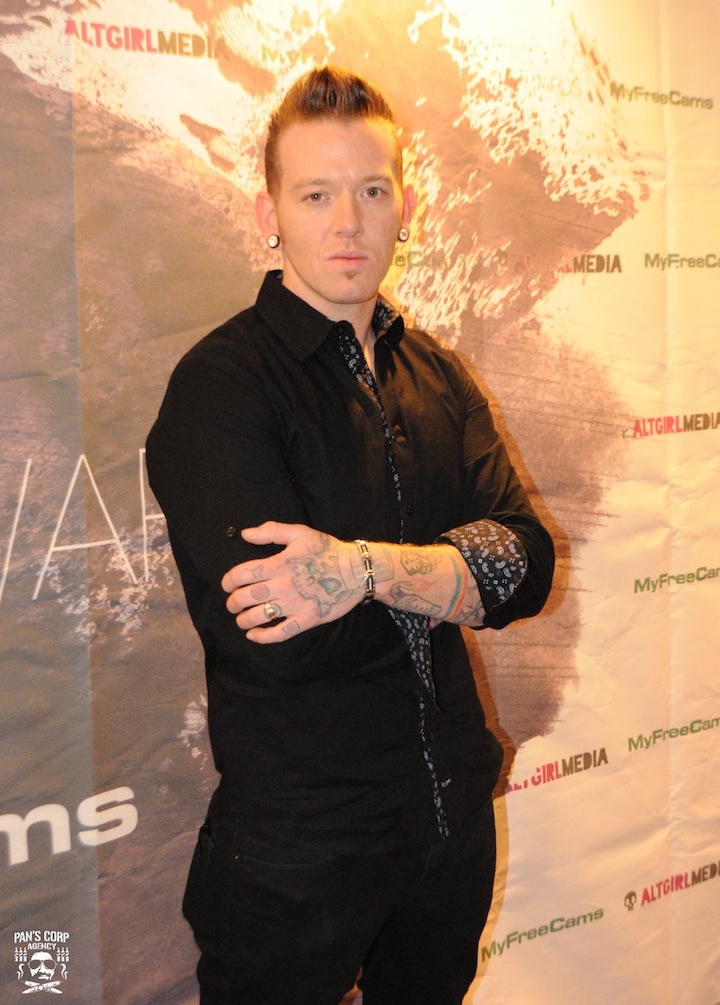 12. What drink would you mix me if today was my birthday and I was at a black metal gig?
Black Magic – Black rum, OJ, squid ink (to make it super black), lemon juice, macadamia liquor, and pineapple juice.
13. Do you have any quotes that you live your life by or think of often?
"Less talk, more rock" and "Can you count suckas?! I say the future is ours…if you can count"
14. What would be your fantasy fuck?
Draven Star running a reverse gangbang on me, then I run a reverse gangbang on her I love my wife she's taught me so much and she's my leader in this business. Plus I like watching her get it more than I like getting it
15. Advice to 10-year-old self?
Do what you are going to do, but when you get to college, shut up, knuckle down, and save your money. Keep using that happy stick.
::
Make sure to follow Johnny Goodluck on Instagram and Twitter for more of the good stuff.