I sure got excited and thrilled through the roof once I got an opportunity to interview BBW pornstar, Kimmie KaBoom. She is a bomb, that's for sure! Massive boobs, a ridiculous ass and mesmerizing brown eyes that put a spell on you the moment you look deep into them, meet Kimmie.
Curvy Kimmie was born on April 22, 1971, in Pensacola, Florida. Her heritage is a mixture of Native American, German and Scottish. What a blend! Moreover, before KaBoom entered the adult entertainment industry, she managed an automotive dealership. Kimmie is a car girl who drives around in a 1989 Mustang! She even did some pin-up modeling and that's where her stage name comes from.
And then it happened, thanks to Kimmie KaBoom's husband. He is so into her boobs, he decided to send some pictures of those hooters to a BBW porn company. Initially, he only wanted to get Kimmie featured in the amateur section of the magazine.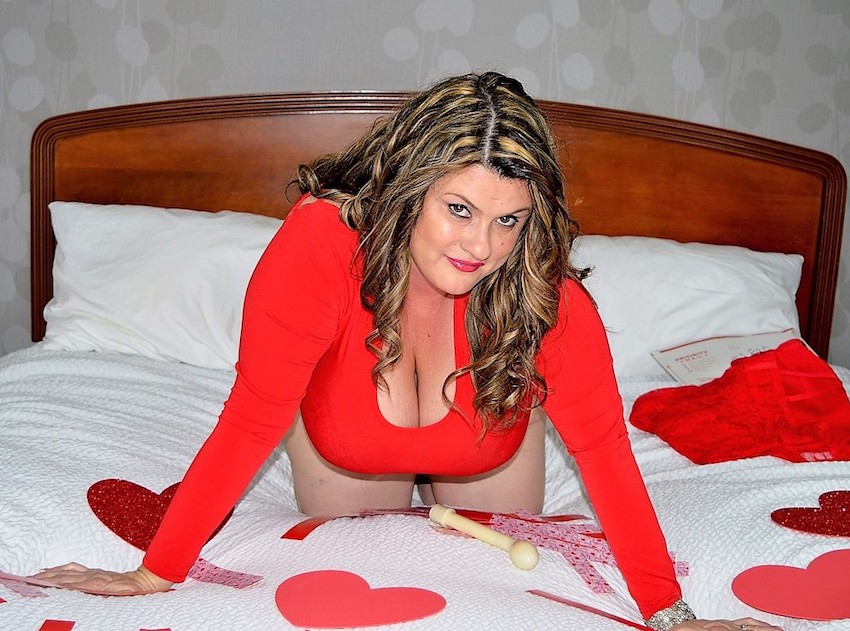 However, she got an offer to shoot a scene and went for it. All this happened back in 2014 and the rest was history. The new Kimmie KaBoom was born and porn got a fresh new BBW star who everyone began craving for more of her content.
Please introduce yourself; how old are you, what is your name, where do you come from, what were you like growing up?
My name is Kimmie KaBoom and I'm a BBW adult film actress, cam model, clip store smut peddler, and website owner. I was born in Alabama and have lived all over the South. I currently live in Florida. Growing up was a bit crazy with all the relocating but I was a smart student. I made really good grades and excelled in track, theatre, and cheerleading. I was a nerd with big boobs! I really didn't have a clique, I got along with everyone for the most part. I still try to get along with everyone to this day.
I graduated from high school two years early. I went to college on scholarship and while I was in school, I worked as a stripper and burlesque dancer. I loved performing on stage so I guess that is why I enjoy filming porn. I walked away from college with a good portfolio and three degrees. Not bad for a nerd with big boobs.
Why did you decide to get into porn?
My hubby sent some boob pictures in hopes of getting me featured in the amateur section of a magazine. The company asked if I would be interested in doing a film. I figured why not. I was in my early forties and didn't know what a huge market this would be. I honestly didn't think I would be where I am now because of it. I'm really grateful for all the opportunities and adventures I have.
How has your life changed ever since joining the adult entertainment industry?
I'm with my hubby. Although we put in a lot of hours on our porn business, we are able to travel and have a very exciting life. Plus, I get to have sex and make money too!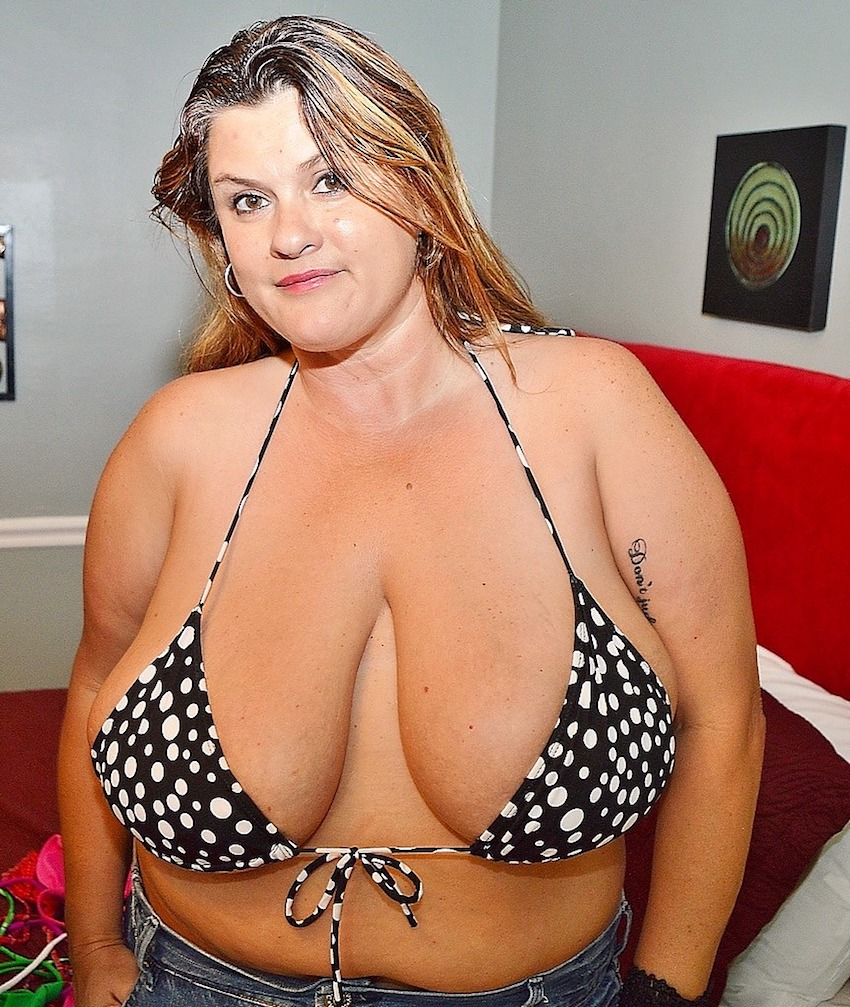 How did you come up with your stage name?
I have my hubby to thank for that. I was a pin-up model and It seemed very retro. Fast forward to my porn debut, I decided to keep it because, you know, it worked!
What do you think makes a good porn?
I think good porn starts with people who want to do it and put a 100% into it. I personally like porn that is built up with a story. Not a huge fan of getting naked, fuck, and pop shot. I'm like, "Wait? What are they doing?".
When do you feel the sexiest? What do you think is your most attractive physical quality?
Honestly, all the love I get from fans and other industry people. Showing me love and appreciation for what I do makes me feel the sexiest. As for my most attractive physical quality? My big beautiful… brown eyes, of course. Seriously, I do think I have nice eyes, but my rack is award winning!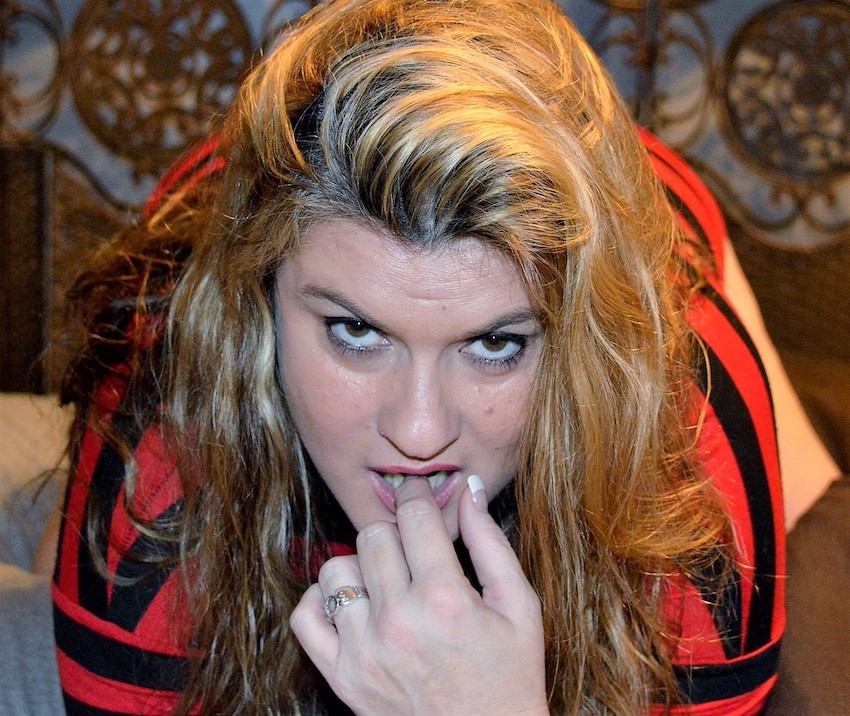 What would be your fantasy fuck?
Jason Momoa. Shit, he's is married and isn't in porn.
What do you wish you had known about porn business before becoming part of it?
I did a lot of research before entering the business. I think having a business degree helped actually. However, I wish I was warned about how much the industry is like reliving high school on some days. I think we should all treat each other better. We as a community should overall just do better. As they say, teamwork makes a dream work!
Which one word would describe your life? Why?
Adventurous, because I try to make every day an adventure and obtain as many memories as I can.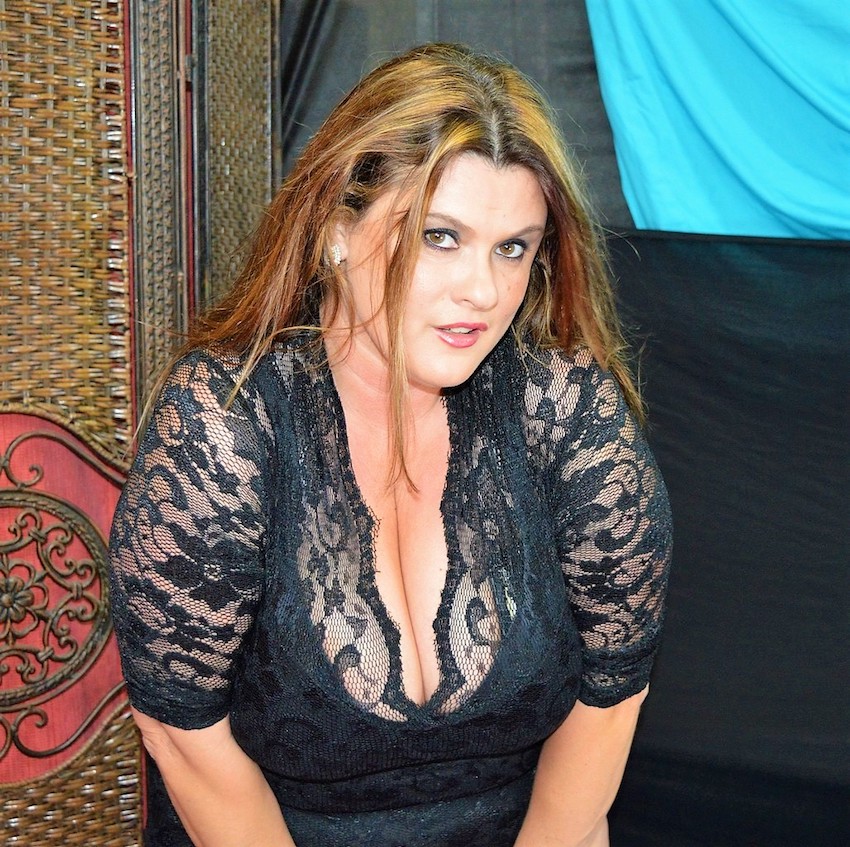 What are some unusual habits you have?
It's not that unusual, but I swear like a sailor!
Do you have any quotes that you live your life by or think of often?
I have several!
"The difference between success and failure isn't ability as much as action" AND
"The greatest challenge in life is discovering who you are… the second greatest is being happy with what you find."
LASTLY "Think like a millionaire, Hustle like your broke."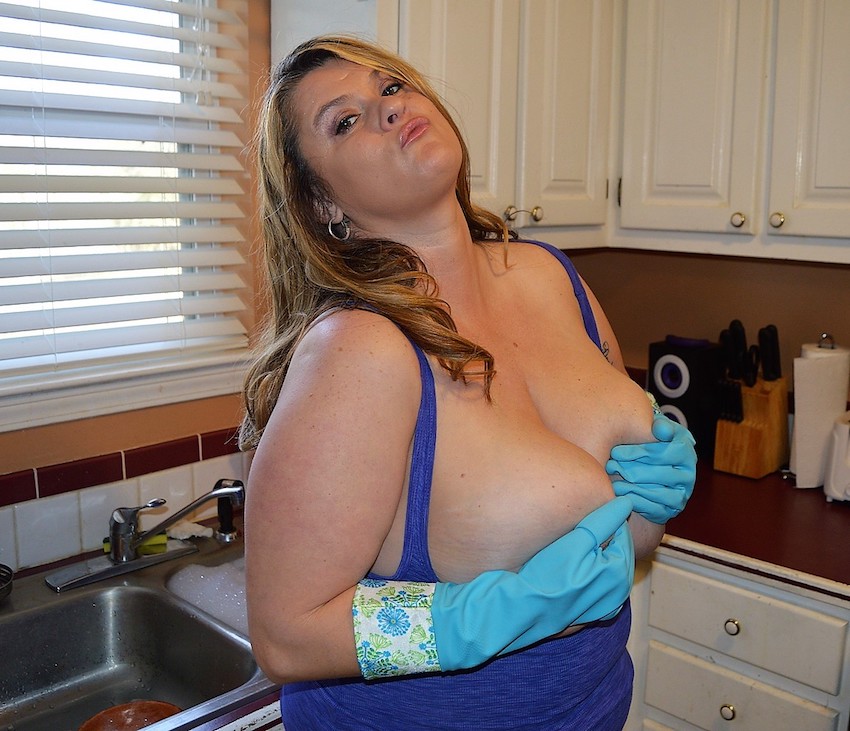 What's your superpower or spirit animal?
I wish my superpower was curing all the pain and sickness in the world, starting with Cancer.
What would you do in the event of a zombie apocalypse?
I'm your post-apocalyptical go-to gal! I own guns and know how to use them. I'm a TWD (The Walking Dead) expert, so I got you! To answer your question, AIM FOR THE HEAD!
What would you put on a billboard?
"CUM BOOM WITH KIMMIE KABOOM", along with a sexy picture and my website KIMMIEKABOOM.COM on it.
::
Make sure you do not miss a thing and follow Kimmie KaBoom on Twitter.