Have you ever wondered whether or not your favorite pornstars have sex with fans? If so, the video above will reveal it all for you. Maybe you will be left in shock, however, the majority of them do not fuck their fans.
And this makes total sense.
Once again, thanks to the folks over at Wood Rocket for making people understand that pornstars are just normal human beings.
Adult stars like Riley Reyes, Alison Rey, Piper Perri and Aubrey Sinclair all fall in the NO bucket.
You perverts thought they just fool around with everyone, huh? Well, adult film stars may have a shit load of sex of all kinds in front of the camera but that does not make them fucking just everyone they can get their hands on. "I don't hook up. I save it all for the camera, I guess," says Piper Perri.
On and off camera, dude, those are two completely different worlds that pornstars live. They are humans just as you and me are. Gentle, lovable, gratifying, thankful, you know, the good stuff.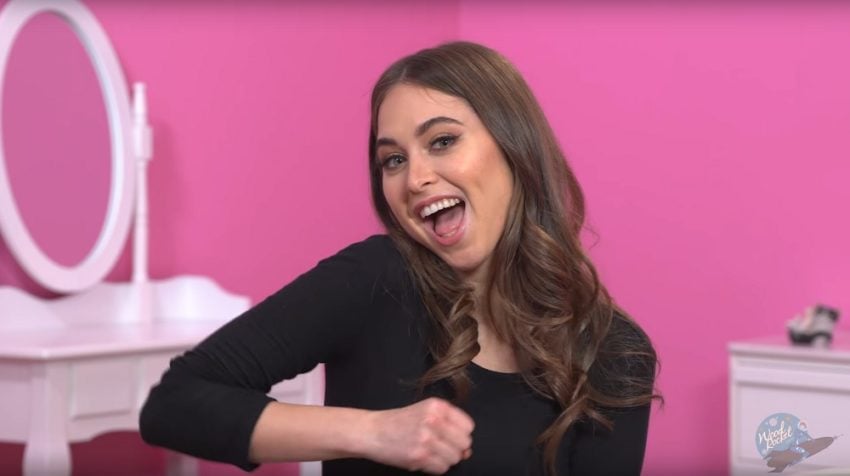 For some, it is a big fat no while for the others, if you look good, it might happen. More likely, if Kawhi Leonard was a fan, Leya Falcon would definitely be wide open for that. Or, if you are a super hot girl, Leya would probably fuck you, too. It is all in the good looks. Kinda.
Moreover, Harmony Cage also has not had sex with a fan, but probably would if he was hot(?).
What can I say, with the right approach, you might score big. Just saying.
However, not all are the same. Some actually enjoy having sex with their fans. As for Riley Reid, her boyfriend used to be a fan and now he is the happiest human being alive, always having a chance to smash Riley. What a lucky bastard, right?
Riley Reyes says no to her fans and yes to Tinder men. Hey, aren't they your fans? You just trying to trick us, huh?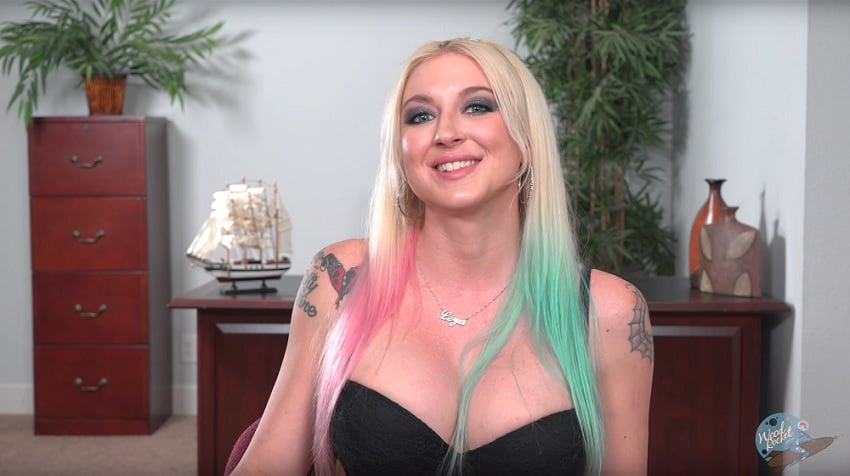 Amazing ass owning brunette, Abella Danger tries to find a yes in a no. Does this even make sense? It goes like this, "Not that I know of. I may like had sex with a guy that him secretly be a fan." Abella adds that she never experienced a sexual encounter with someone who she knew beforehand that he (or she) was her fan.
Would you shoot fan porn with your favorite pornstar?
Busty Cassandra Cain and Georgia Jones are down for it. As a matter of fact, Georgia almost lost count how many fans she already fucked. For your information, at least five men and women. So naughty.
Now read carefully 'cause Bella Doll has a juicy story for you. Bella actually met a fan in LA and he was a true gentleman. He brought her flowers, champagne and made sure to treat Bella like a lady, "… and it was good."
I don't know about you but I am quite sure if you approach the pornstar in a way Bella was approached, you have a good chance. Have in mind, adult film stars are very delicate creatures that you can not mistreat. You will be banned for life.
I can only imagine how many pornstars' fans approach them with an offer for sex. By now you know that they receive a ton of dick pics and I am guessing many are sex proposals at the same time.
Who knows, folks around the world are weird or whatever. I tell you, adult film stars witnessed all bunch of weird and crazy fans.