Winner of five porn Oscars, Alexey Maetny aka Markus Dupree: I have a profitable job, my beloved wife and every day a new girl!
Tell me, how did you get into this business?
I have been in it for 10 years. Lost virginity at 18. And after two and a half months I had my first shooting. I was fond of skateboarding, rolling, and my friend was shooting a video. And then I found out that my friend's brother is working in this industry – not any longer. But I did not know that it was porn, I thought just girls in bathing suits.
Coincidentally, it was just at this time that I needed to quickly pass tests for the medical board at the military registration and enlistment office. Brother's friend suggested the clinic. As a result, I had the full range of tests on hand. And just a week later he called and asked: do you want to try?
I first refused. Well, and then spun. I tried it once and all went from there. When I lost my virginity, I had a very wild zeal for all this [porn thing].
What's your education background?
Yes, I graduated from St. Petersburg University of Economics and Finance, Faculty of International Economics and Law. I have a diploma. Who will say that I quit school and went to porn for money – nonsense! I already told you that I lost my virginity at the age of 18. Late for a man.
Ask why?
This is a consequence of education. Look at me. If you didn't know, you wouldn't have thought in my life that I work in the porn industry.
I have a very strict upbringing. Even the TV was not in the room!
Mom raised me alone. And I think it brought up, well – a strong man. My grandmother made a significant contribution, she put a lot into me.
Taught me to treat women with great respect. I do not perceive my colleagues as girls who have sex for money. "They are nothing" – someone thinks so. And my grandmother brought me up in a different way.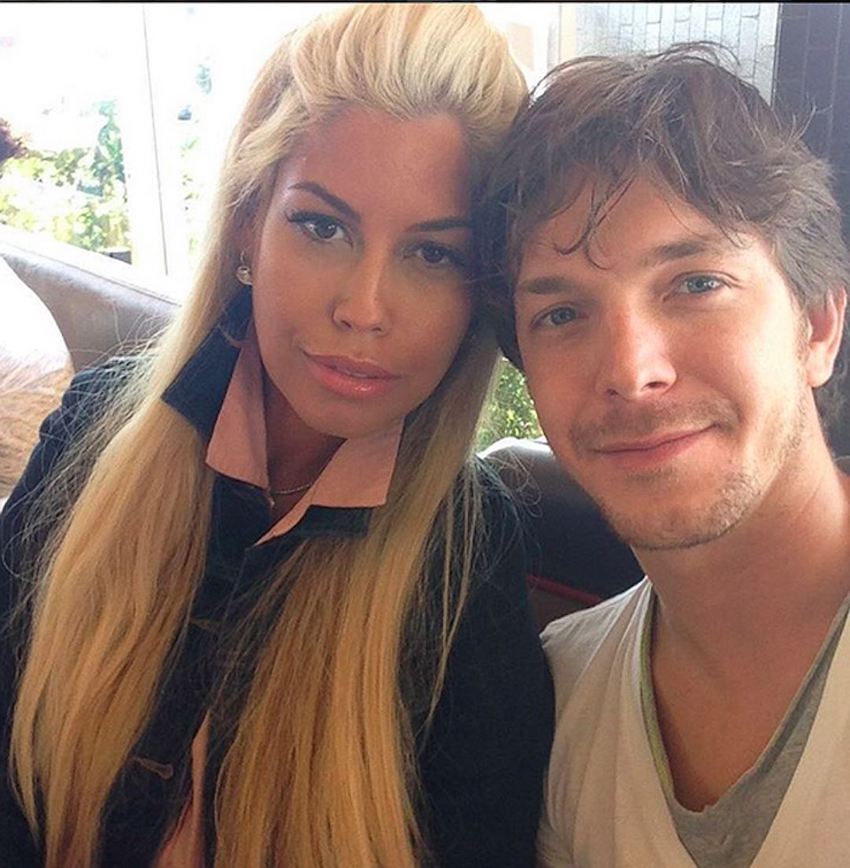 Did you meet your wife at work?
Yes, yes. She's American. The big star here is – Bridgette B (real name Luz Abreu, 35 years old, she came to the USA from Spain – Auth). We met at the shooting. I said: "Hi!", She said: "Hi!". And after the scene, she asked to meet her at the airport. We worked in Las Vegas, from there I drove back to Los Angeles by car, and she flew. I met her – and we started living together from day one.
In general, Americans are very fond of Russians – and President Putin. Initially, I was not going to stay here. I came just to surf and enjoy America.
But after I finishing shooting the first porn scene, serious offers from big companies immediately fell on me. And I thought – why not stay? Everything turned out to my advantage – and I stayed.
But I am a patriot! I love my homeland, and for me St. Petersburg is the best city on earth. If they ask me: will you live in Malibu or in Priozersk, I will answer: of course, in Priozersk! 🙂
Alex, is it hard to win a porn Oscar?
Yes! Just as with the usual "Oscar" – there is a collage of film academics who oversee all films carefully. And, actually, I have five porn Oscars already. The third Oscar, by the way, for the best group scene. And I was nominated in eight categories! Such achievements were achieved only by three actors from our industry.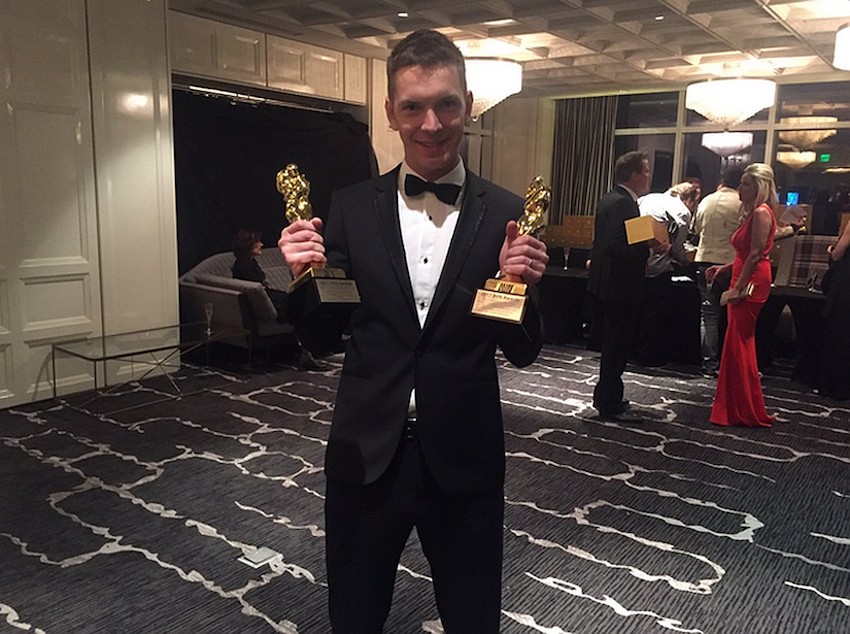 And what does this reward mean to you?
The main thing is recognition: it means that an actor from Russia is in demand in America. Think porn is easy? This is hell! Imagine what sex is like when there are five people behind you: an operator, a sound engineer, a photographer, a make-up artist, and the so-called assistant — a person who wipes, if, say, water has suddenly spilled. Not everyone will be able to have sex on camera. Not everyone…
I got here. Apparently, I was "made for this." The main thing is passion, the desire. It needs to be in you. But I do not see any difficulties in my work.
I just love girls very much.
In this case, I have a spouse. I do not mix family and work. I have clear lines. There is a family – and there is work.
Mom put up with your profession?
(After a pause). About the family, I do not like to talk.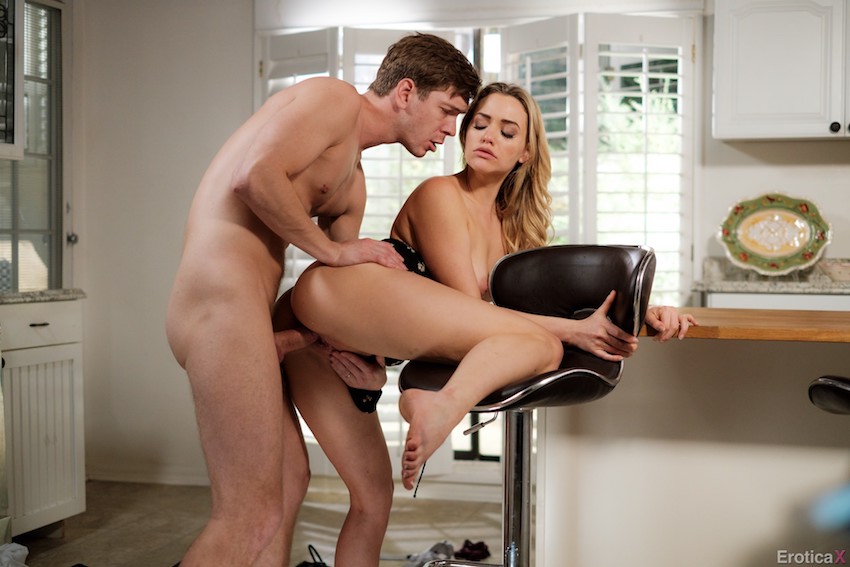 Probably, in your case, the notion of treason is something different from ours?
My spouse is very jealous! But in terms of not working. She understands that I will not ask girls for phone numbers on the set, I will not go with anyone to a restaurant. However, she finds a reason for jealousy even if I go out to a diner with someone. She will not understand. Ask why? This is disrespectful! But if I say that we met after work and went to have dinner together – that is another matter.
I love my job! I have a good family, a beautiful spouse who always supports me, I have protected sex – here in America there is an entirely different method of collecting analyzes. Every day I have new girls, a good income. I lead a healthy lifestyle. Is it bad? Although, probably, many in Russia will not understand.