Ah, it is an honor to have the one and only, Penny Barber, answering our questions for the freshest pornstar interview here or vPorn.
If hot brunette MILFs with glasses and a strong passion for fetish are your cup of tea, you definitely will enjoy Penny to the fullest. But what am I even talking about, I bet you are already very well familiar with miss Barber.
However, Penny is surely way more than just your average pornstar. She is a real entrepreneur, a producer, a director, an author and an outstanding storyteller. In fact, the talents, Penny has, go over and beyond.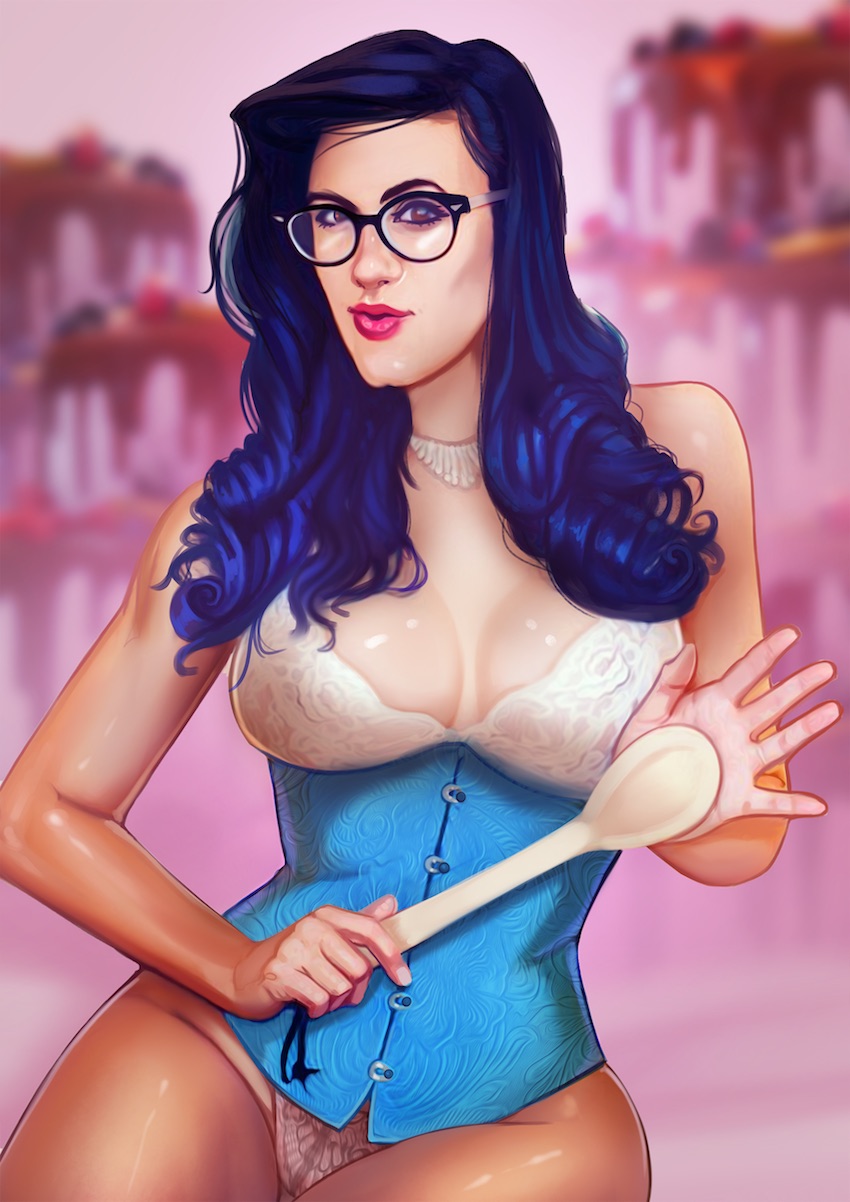 You only need to see Penny Barber once and she will put a spell on you in an instant.
With over ten years of activities in the adult entertainment industry, you know Penny went through a lot. Not only that, but she surely has a ton of experience that make her able to please and seduce just about everyone.
In the interview below, you will discover all bunch of goodies you might have not been familiar with yet. From the story how Penny got herself excited about porn to her stage name and her life after twenty years; get involved.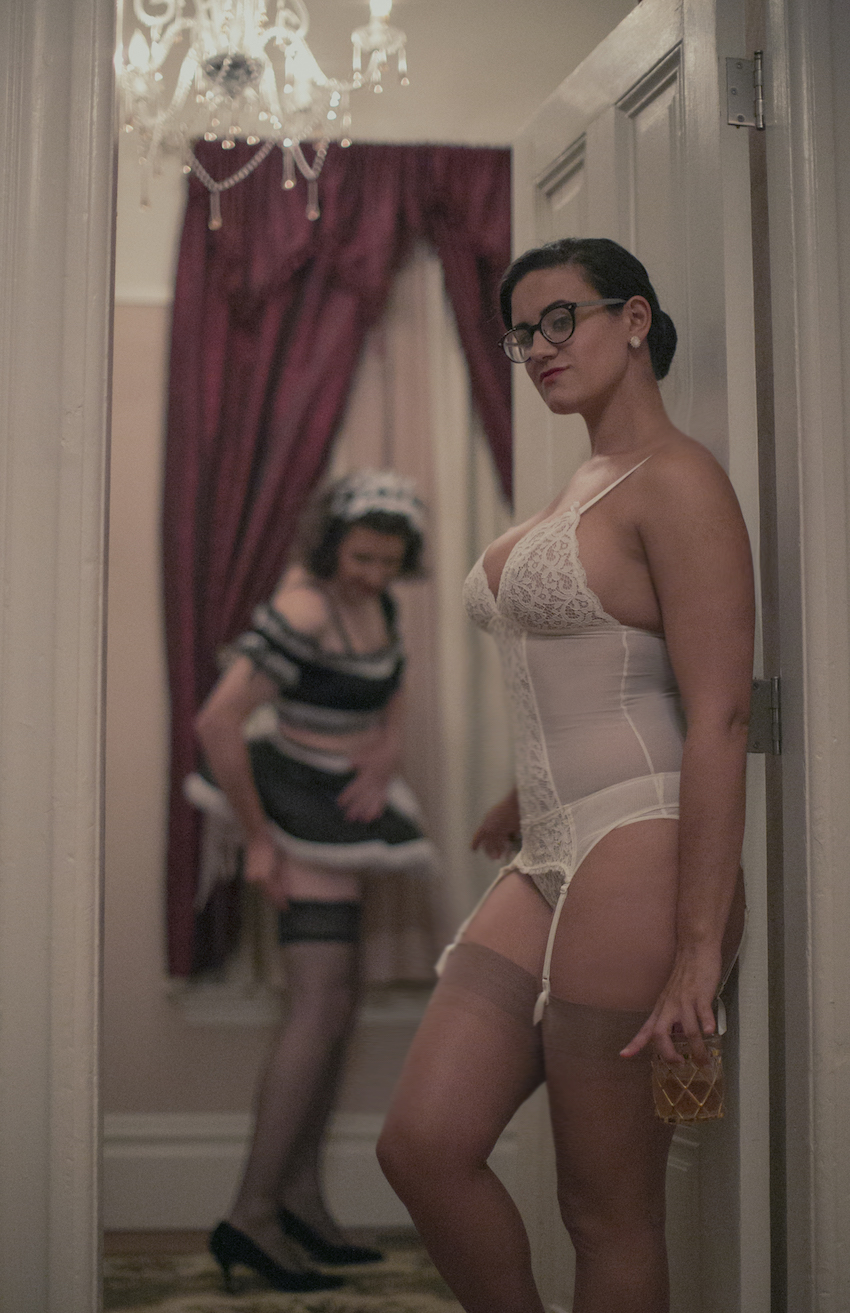 1. Please introduce yourself; what is your name, where do you come from, what were you like growing up?
My name is Penny Barber and I'm from San Francisco, aka the fetish capitol of America. Growing up, I was a creative little weirdo. Being a pansexual fetishist living in a Christian fundamentalist family and attending a Christian school can really mess with you, but we all turn 18 eventually!
2. What/who sparked interest in you to get into the adult entertainment business?
Ultimately, I was 18 and needed money. Beyond that, I was somehow allowed to watch Pretty Woman when I was way too young to see that movie. I didn't understand exactly what was going on. I thought that Richard Gere was giving Julia Roberts money for being "cool". The movie did lead me to develop a fascination with sex work (and older, redheaded women) as a result.
3. What do you wish you had known about porn business before becoming part of it?
I wish that I had known to start stockpiling and organizing my own content on an external hard drive sooner, but otherwise I feel like I've had a pretty good trajectory to my career, learning things as I needed to.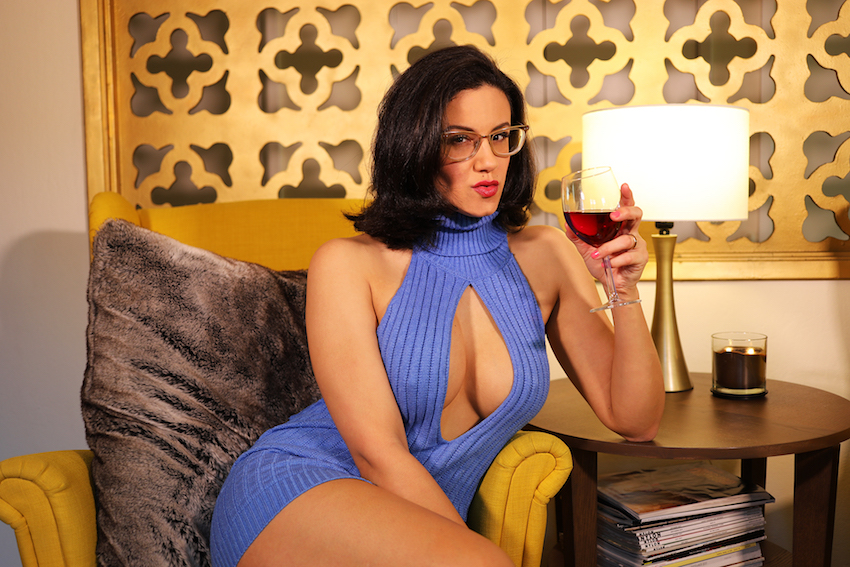 4. How did you come up with your stage name?
I was 18, sitting in a laundromat after just having re-watched The Rescuers, and it occurred to me that I had a similar story and aesthetic Penny, the girl who gets rescued by the mice. She wore pigtails and overalls, as I did, and had a special teddy bear, again as I did. She was an orphan and I had aged out of foster care. And again with the older, redheaded woman. It just sort of fit. My original surname was "Play" just because it was alliterative. Later I changed it to "Barber" at the suggestion of my mentor, Mistress Reba, who was also an older woman with red hair. I, uh, have a type.
5. What do you think is your most attractive physical quality?
My overall silhouette is very appealing, with 36DD breasts, a 24-inch waist, and 36-inch hips. I have a perfect hourglass figure.
6. What one advice would you give a porn newcomer?
Make a plan with goals! At the very least you can use it to see if you're succeeding or not.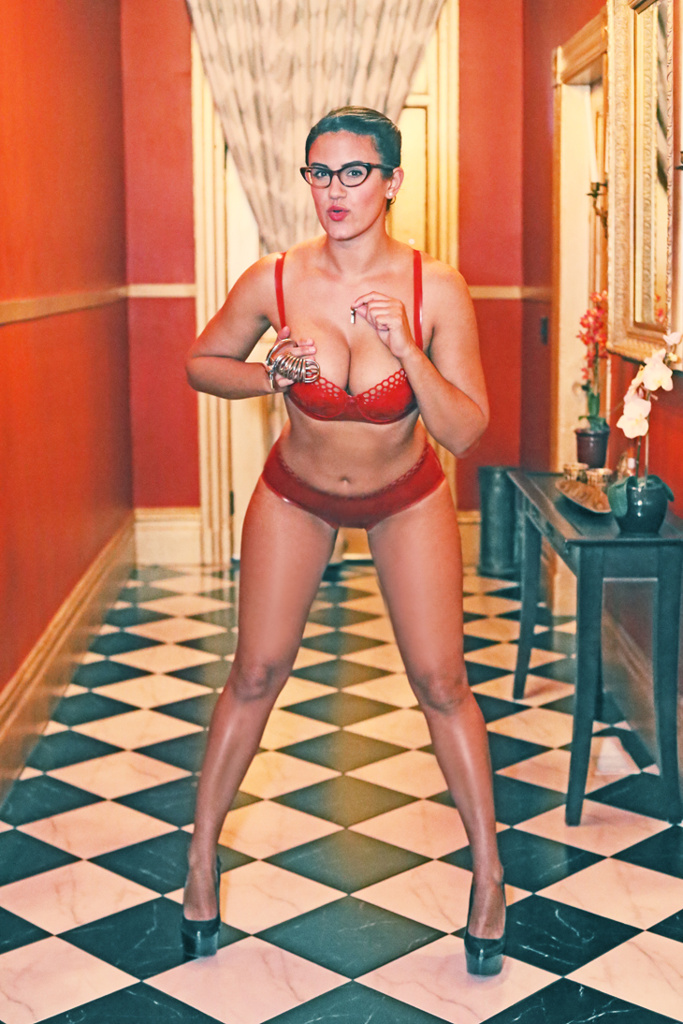 7. Which one word would describe your life? Why?
Purposeful. I'm driven and always do things with purpose. I learned very early that I was the only person who had my best interests at heart. But, instead of bumming me out, it made me driven.
8. What are some of the changes you are seeing in porn today?
More and more people are becoming auteurs, which I think is amazing! People always complain about the lack of residuals in porn and this certainly deals with that, plus it forces you to learn skills applicable outside of the adult industry, like video editing and lighting. We're in a sort of mini renaissance for indie porn, like when porn first went online. It's very exciting!
9. When was the last time you did something for the first time? What was it?
I entered a film festival for the first time! My POV age play short, Homemade, was featured in the Failed Films Festival in Los Angeles.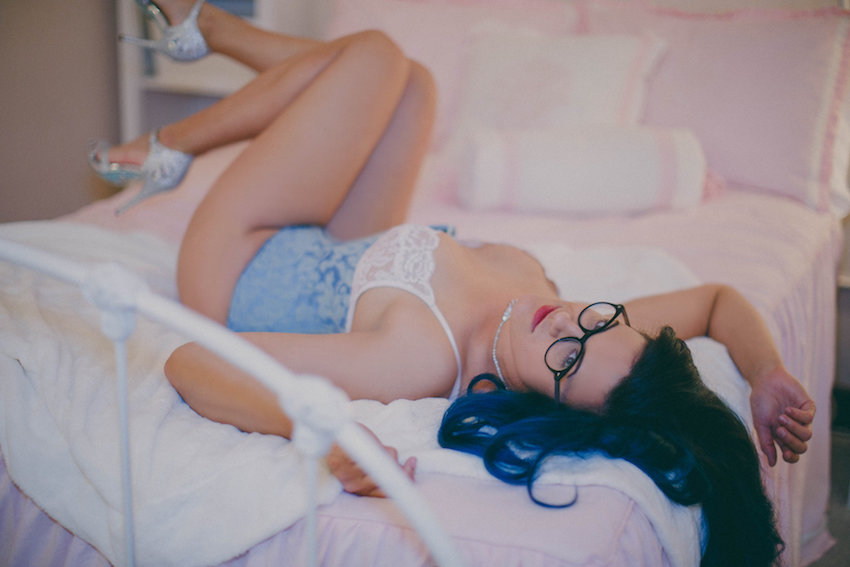 10. If you had just 5 months to live, how would you spend that time?
I would take my family and travel to the most fun, unusual places I could find, taking photos and videos to build memories for them. It's a standard answer, but it's true.
11. Do you have any quotes that you live your life by or think of often?
"Work as if you were in the early days of a better nation." Alasdair Gray. It's a little vague and leaves a lot of room for personal interpretation, such as how much work that would entail and what qualifies as a better nation, but it's certainly motivational and gives one a sense of purpose and hope.
12. 3 things you were interested in as a kid that would be fun to explore now.
– Making movies. I used to film weird little art pieces with my younger sister, who actually grew up to be a runway model. (She's much taller and thinner than I am.) I've recently started making indie adult movies that go beyond just the content that will sell on my clip stores. You can get a sneak peek at PennyBarberFilms.com.
– Calligraphy. One Christmas, my parents got me a calligraphy set and I loved it. I can write in uncial and italics decently, but I would like to go farther with hand lettering.
– Horseback riding. I had a quarter horse, Major, when I was a kid. He was really sweet and I miss him. I haven't kept up with riding, but a couple of years ago, we moved into our current place, which is really near a number of stables. I always think about taking it up again, but there are only so many hours in the day. I think this one is going to stay a fantasy. I like horses, but I like making porn more.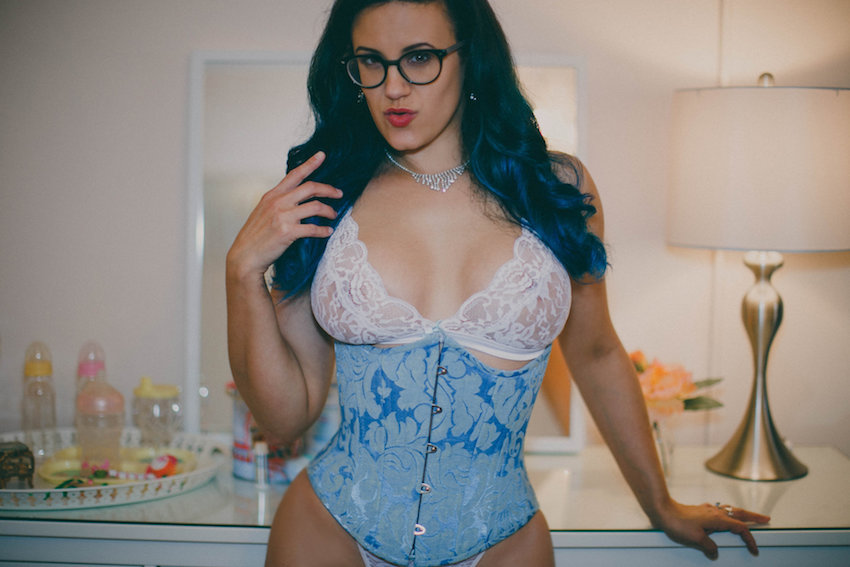 13. What is the best $100 investment you've made so far?
A subscription to ImgFlip.com for making .gifs has been invaluable to my clip sales on PamperedPenny.com and TabooRolePlay.com. (ImgFlip filled with incels, so do yourself a favor and don't click around.) A Movavi video converter is extremely helpful as well.
14. If you could relive any moment in your life, what would it be?
My husband and I went to this amazing sex party at this mansion out in the middle of nowhere. It was a magical night, complete with a mermaid. At one point, high as hell, my husband and I were inside dancing. He was wearing nothing by a wolf mask and I was wearing a piggy nose and I was so overwhelmed by how strange and beautiful it all was.
15. Where do you see yourself 20 years from now?
Well, I'll be 53, so hopefully on some Foxy Over 50 website, both as a spread and doing an interview about the latest fetish extravaganza I've created, answering questions about how such a cinematic genius can be so damn filthy.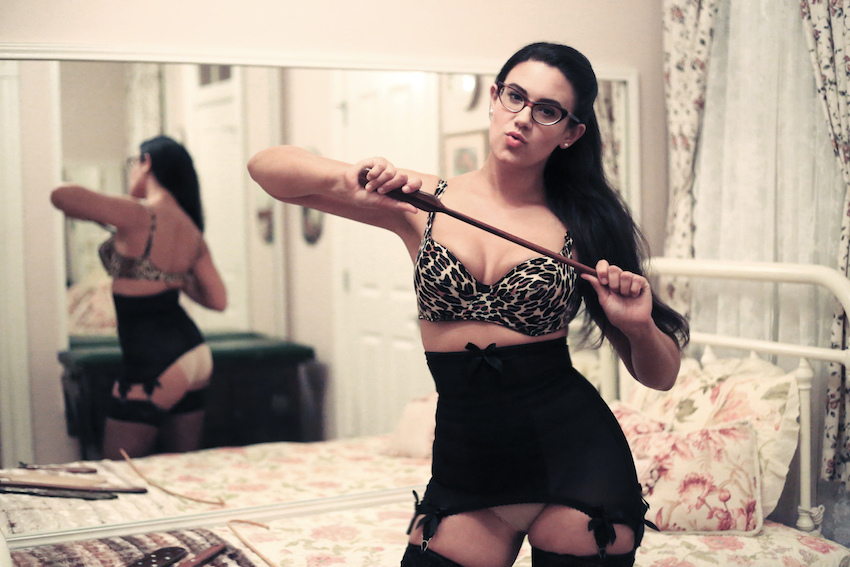 ::
You definitely do not want to miss all the fun that is going on on Penny Barber's Instagram and Twitter profiles on a daily basis.