No doubt, you go full tilt when you get a chance to chat with a lady like Riley Reyes is. This hot blonde pornstar with an absolutely insane body physique and a wild passion for sex is one who always cheers you up.
She knows how to do it and she does it professionally.
Riley is an all-natural blonde sweetheart who is more than just your favorite adult film star. She is a multi-talented temptress who will always knock your socks off. Not only with her Smut performances but with her knowledge and sometimes odd, yet adorable, behavior, too.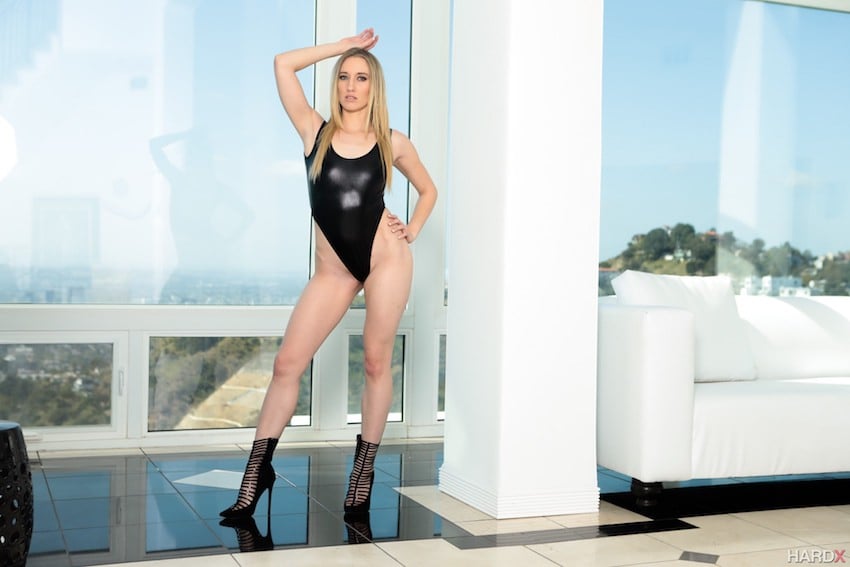 Even before Riley Reyes decided to pursue porn full-time, she was already attending all these secret, underground sex parties which always fired her up. At that time, it was "just" a hobby what later grew into something a whole lot more.
Nowadays, Riley is a porn actress and an activist. She is the Vice President of the Adult Performer Advocacy Committee (APAC) and teaches ordinary citizens how to have sex like the pros do. Reyes is a real wifey material!
So far in her adult career, Riley Reyes worked with many notable studios, like Evil Angel, TUSHY, Naughty America and Hustler to name a few.
By the way, Riley is in the Smut biz for four years now and is not stopping a small bit. What Reyes is best known for is her super skilled ass and all the unreal anal scenes she does.
In the interview below, you will learn a lot more about the hottie herself. We chat about her stage name, her fantasy fuck, what would she put on a billboard and her most embarrassing moment in adult entertainment. There is a lot more in between but that is something you will need to discover on your own.
1. Please introduce yourself; how old are you, what is your name, where do you come from, what were you like growing up?
I'm Riley Reyes. I'm 29 years old, and I grew up in Charleston SC. When I was growing up, I never really fit in. I was a quirky artistic kid, and had skipped a grade. I spent a lot of time reading and painting and living in my own little world.
2. Why did you decide to get into porn?
I have always been really sexually adventurous, bisexual, and kinky. Right before I got into the biz, I was spending a lot of time at underground sex parties. It was just a matter of taking my favorite hobby and going pro.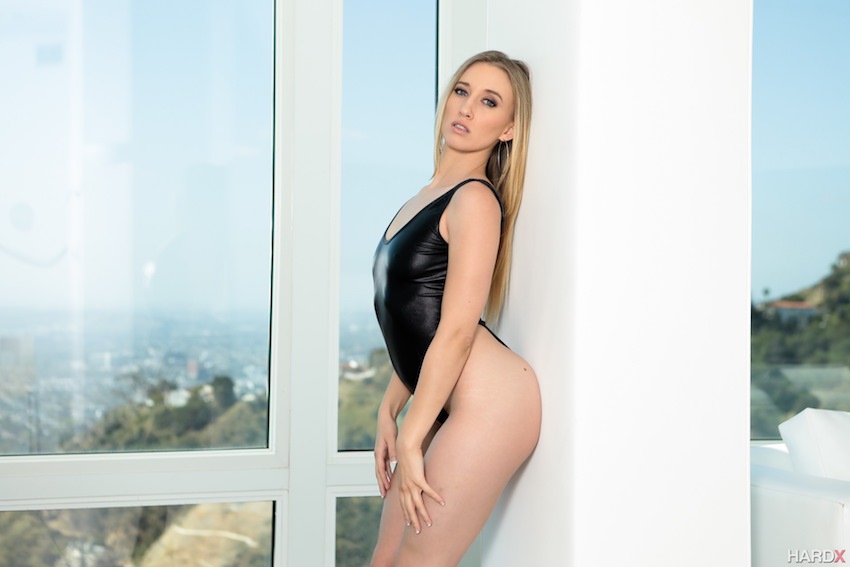 3. How has your life changed ever since joining the adult entertainment industry?
I feel so free, like I'm finally being the real me. I changed my whole life to pursue my dream of making porn. I had been living in Brooklyn making art for a living, and I moved out to California to devote myself to the adult industry.
4. How did you come up with your stage name?
Riley was my name back when I was a stripper, so it was an easy and obvious choice. As for Reyes, I just thought it was a beautiful name. I was obsessed with all things Spanish when I picked it, and was studying every day trying to be bilingual.
5. What do you think makes a good porn?
Passion. I think people at home can tell when actors are phoning it in or faking it. That's why I work hard to always bring something real and raw to every scene I do.
6. What would be your fantasy fuck?
I have always fantasized about having an entire sports team run a train on me. Maybe soccer players, a lot of them are cute!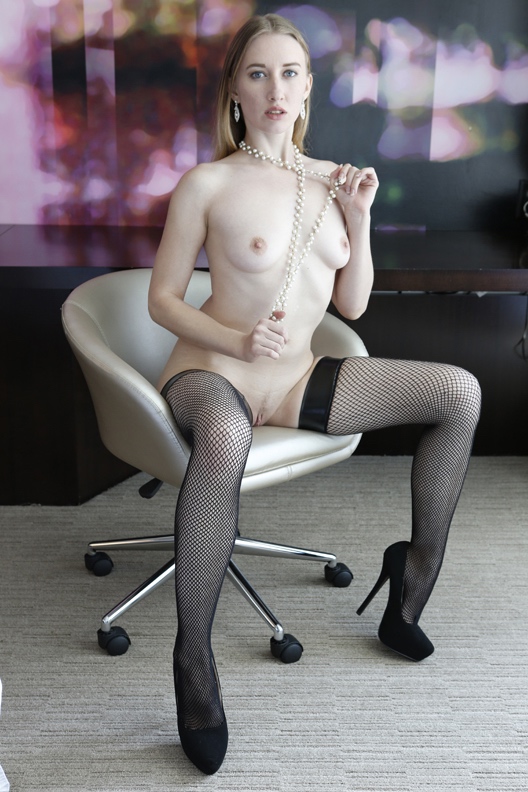 7. What do you wish you had known about porn business before becoming part of it?
I wish I had known how expensive it is to get started. The clothes, lingerie, hair, nails, and travel… everything really adds up and I made way less profit than expected. I have to hustle to make decent margins.
8. What was the weirdest thing you have done in porn that you would never want to do again?
No random food items up my ass. A carrot or cucumber is fine. Those are basically dildos, but nothing soft or squishy or with a bunch of little pieces!
9. What one advice would you give to our readers to get better in bed aka to fuck like porn stars?
Communicate. Before scenes, we talk about our likes and dislikes, so that we can have the hottest sex possible, without any awkwardness. Most sexual mishaps happen because people are too shy to just say what turns them on.
10. What was your most embarrassing moment in porn?
I'm not ashamed of my sexuality or afraid of my bodily functions, so I don't get embarrassed much.
11. If you could fuck one person dead or alive who would it be?
That's easy. David Bowie. He was a perfect androgynous creative sex icon, and I bet he was into some freaky stuff.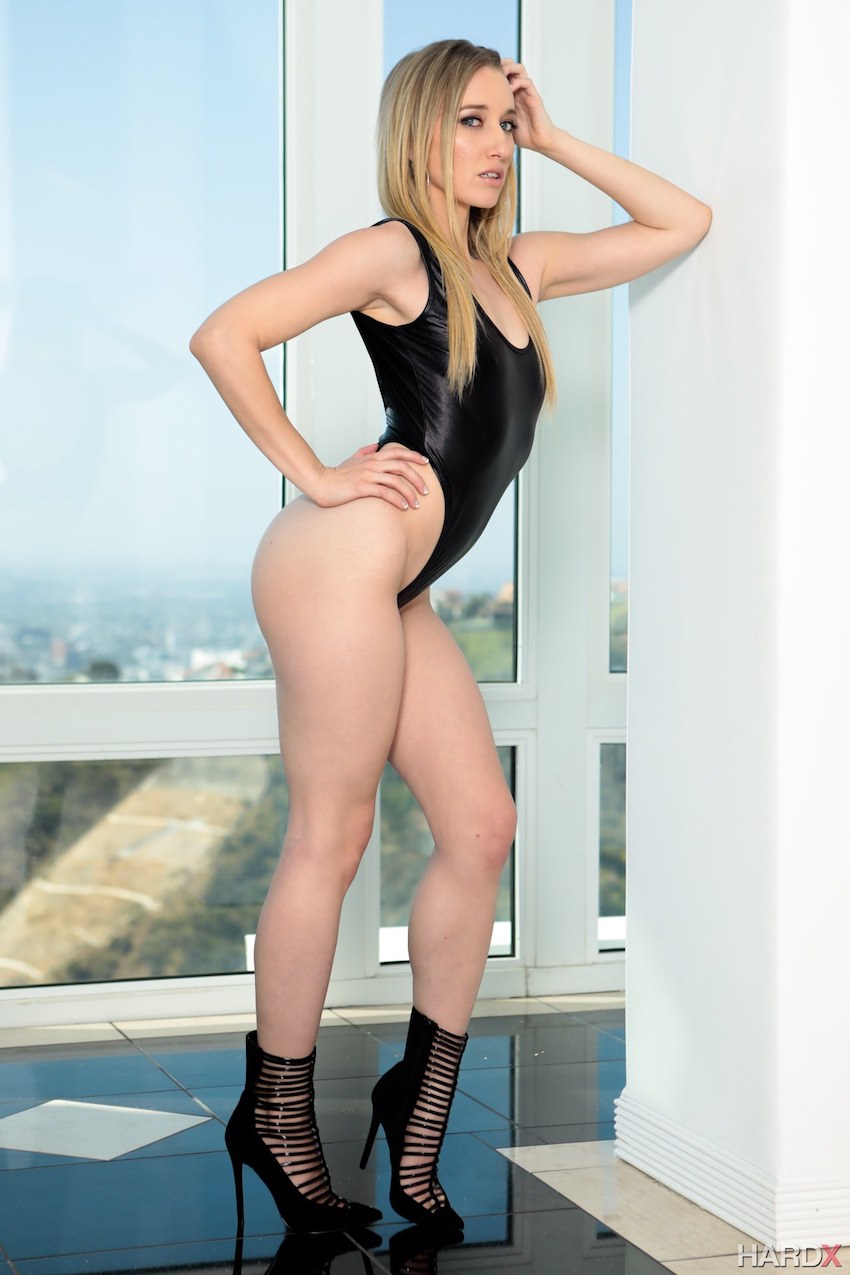 12. One questions you would like to be asked more often?
I'd love if people asked me more about sex worker rights and the laws that affect us. Everyone loves to jerk off to us, but people are often ignorant of the struggles we face.
13. If you would need to pick between anal or vaginal orgasm, which would you choose? Why?
Anal orgasms are always more intense for me, so I'd pick that. But, I'm honestly usually too lazy to deal with all the prep work. Anal is like a special treat for when I'm willing to put in the extra effort for that earth-shattering orgasm.
14. If they made a biopic on your life, who would play you?
Evan Rachel-Wood could definitely capture me. She's an amazing actor, and can convey a lot of intensity, mixed with a little mischief.
15. What would you put on a billboard?
Sex work is real work! I'd love to make a billboard that could raise awareness about sex worker rights, and help combat the stigma that porn stars and other sex workers face.
16. Where do you see yourself 20 years from now?
I'd love to still be making porn, but I understand I would be getting booked less as I age. I'd like to supplement my porn income with adult sex education, and maybe write a book. I look up to people like Nina Hartley and Jessica Drake, who are educators and activists. I want to keep human sexuality an active part of my life and livelihood for as long as I can. It's my passion.
::
Make sure to unlock yourself a daily dose of Riley Reyes by following her on both Instagram and Twitter.