Sometimes, I really struggle where to start with when it comes to this awesome feature we entertain you with every Monday and New Zealand model, Rosanna Arkle, is the issue. Damn you, girl!
Ever since I stumbled across her Instagram profile for the first time, I became an instant fan. I am quite sure the same will happen to you when you will check out all these sexy pictures we handpicked for you. However, since Rosanna has well over 3.3 million followers (at the time of writing this), there is a very good chance that you are already following her and salivate each time she publishes a new super seductive pic. Hey, we are simple people.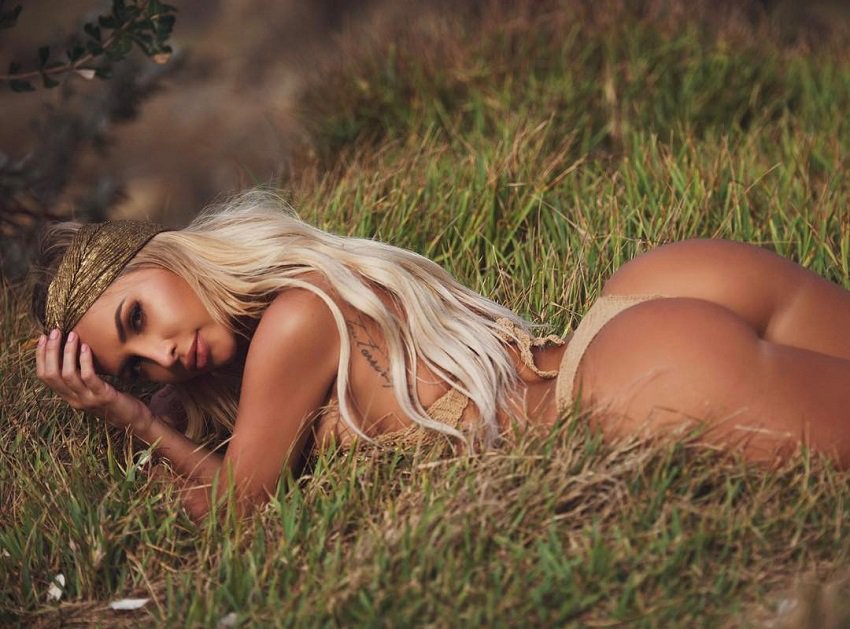 Born on September 30, 1988, in Whangarei, New Zealand, Rosanna Arkle is an Instagram sensation, a model and a reality TV star. Rosanna officially debuted her modeling career in 2005 when she started collaborating with various brands to shot TV commercials, magazine spreads and calendars. Many started seeing her talent what helped her land a ton more gigs along her super rich modeling career.
Later in her career, Rosanna participated in the Wild Orchid Australian Bikini Parade what made Zoo Weekly Australia and Unit Riders Clothing take her under their wing. Her popularity only grew stronger and stronger.
Unit Riders offered her to shot for their winter range while Zoo Weekly featured her in their 2011 Best Bums section, as well as 50 Sexiest Aussie Models.
The connection between model Rosanna Arkle and Zoo Weekly really bonded. Meaning, Rosanna first became magazine's quarterly feature spread and in January 2012, Arkle came to be mag's covergirl.
As for Rosanna's reality TV personality career, she is part of New Zealand's TV show called The GC. In short, it is something similar to the highly popular American reality series, The Jersey Shore, just better (probably). She stars with her boyfriend Zane Houia and 7 other New Zealanders aka Maori people. Please don't ask me if I watch it.
This week's hottie of the week, Rosanna Arkle, will take you on an epic journey through her life by publishing randomly to her Instagram profile. Like I say very often, do yourself a favor and follow this girl – you will most definitely not regret it.