Big lips, brunette hair, pretty face, party animal at heart, what else you want, Samantha Cheyenne rocks it all and then some.
This young lady is a super hottie, getting us all excited this Monday evening. No matter where in the world you live, I bet you will enjoy Samantha to the fullest. On social media, she actually goes by the name, Sam.
As simple as that.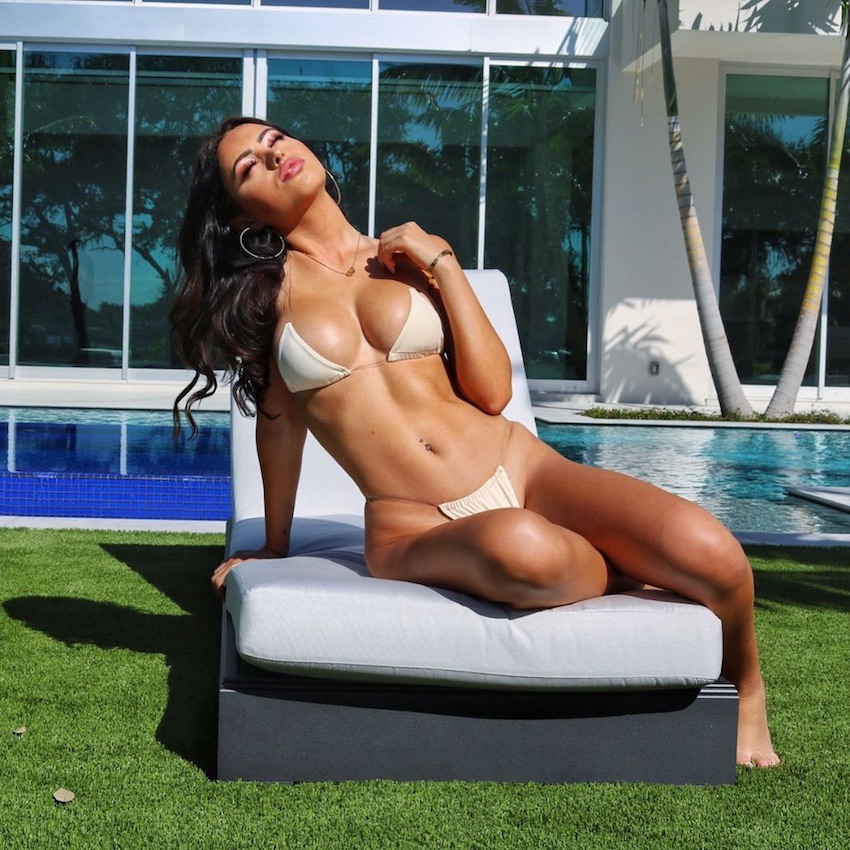 Moreover, well, to be entirely candid with you, we could end it here, me telling you that go and enjoy Samantha on Instagram. After all, there is not really that much information on the web about her. Whether that's good or not, you decide; all the images that she published on her IG are more than enough for me. And there sure are very many that include a bikini and nothing else.
Needless to say, Samantha Cheyenne is a smoking hot chick that will take your breath away. Keep in mind, she happens to be enjoying herself hanging out with other ladies a whole bunch.
I will not say anything.
What's more, if you like dogs, you will see a lot of them, too.
However, it clearly is the ass that I dig the most on Samantha. Ah, that ass is mind-bending. I'd be lying if I would say I did not stare at it for quite a considerable amount of time. Because I so did!
At the time of writing this, Samantha Cheyenne has 140k followers on Instagram, but I am 100% certain that the one million milestone is not that far off.
I am not really sure where to go from here. Who am I even kidding, I know already I will be skimming through Samantha's content once again due to all the heat that she brings to the table. Almost too good to be true.