Hot weather is here and the summer vibes are on full whack and will reach even bigger impact on your body and mind with hot Instagram babe, Stacey Tonkes. If I tell you that Bali is her favorite place to visit – almost her second home – I believe I tell you enough. No wonder why her body is so beautifully tanned. That is all natural tan. Hence, she will really make you envy her lifestyle due to posting all these sunny and sexy pictures to her Instagram. It is like Stacey is always somewhere exotic.
Surprisingly, while browsing the web to find more information about Tonkes, I ended up finding almost nothing. I am still surprised how these Instagram sensations with hundreds and hundreds, if not millions, of followers manage to stay so mysterious.
On one hand, they are posting pictures of themselves wearing barely any clothing while on the other hand, they aim to keep their personal information all for themselves. Difficult to imagine, I know.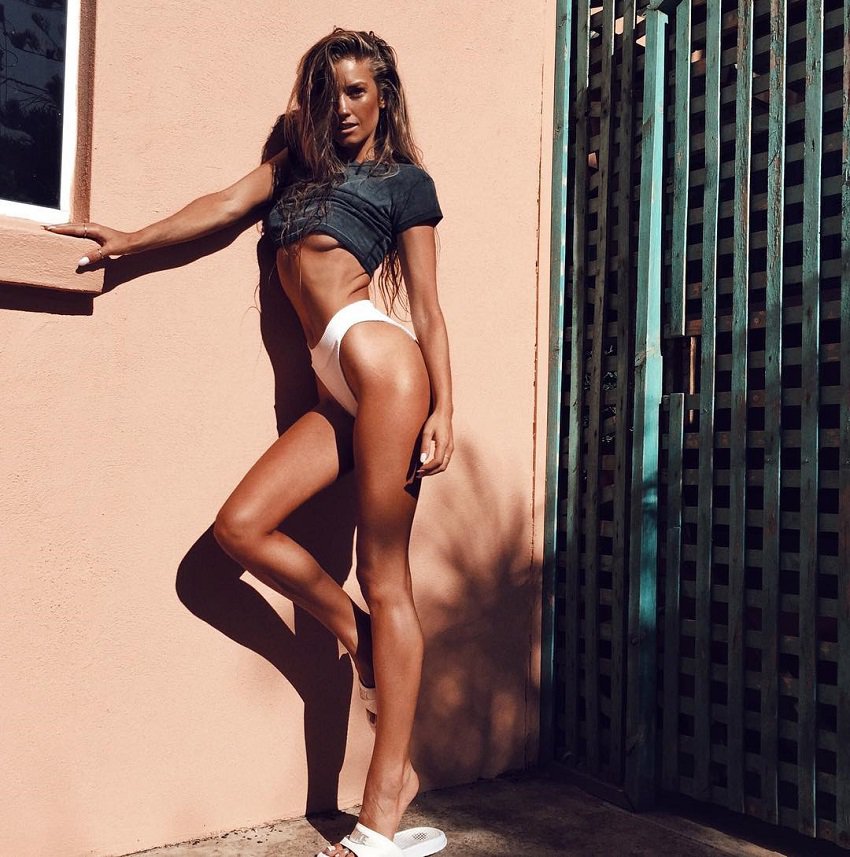 However, do we really care?
Aren't we all here mainly for the sexy pictures of girls' ridiculously hot bodies? And Stacey Tonkes goes strong at keeping her trustworthy followers updated with her sexiness. Her slender body with a great rack and lovely titties always do the trick.
Whether Stacey is on the most amazing beach, in front of the mirror or wearing a loose sweater, everything she does is very enticing. Did I mention her slim long legs? Well, if not, I did just now.
Two things I managed to find about Stacy Tonkes on the web that I am sure you will be interested in.
First, she keeps her body in such great shape by lifting weights and cardio. Listen carefully, Stacey works out six times a week. I know, right!
Second, Tonkes' biggest inspiration is no other than her mother. She truly realized the fact how much she taught her only after she passed away. The strength, the determination and the courage, all these and more is what Stacey got after her mother.
The time has come for all of us to enjoy this luscious collection of sexy Stacey Tonkes Instagram pictures.