Seriously, drop everything, lock yourself in the room, office, or whatever, and take a break for yourself to enjoy the incredible Stephanie Santiago. I don't really give a fuck what others are saying, but those curves seem to be from another planet. I searched for every photo there is on the web showcasing Stephanie's ridiculous bum and I still don't have enough of it. Maybe you are in the same situation that I was a few moments ago. If so, this collection of sexy pictures taken from her Instagram profile will have you glued to the screen forever.
Ranked one of the top 25 Hottest Urban Models to Follow on Instagram by Complex, Stephanie Santiago has become a really big deal. I mean, if it wouldn't be for that ASS, I am quite sure Steph would not come as far as she did to date. Is that rear fake? Is it filled with butt implants? Some say yes, the others say no. Me? I don't care at all.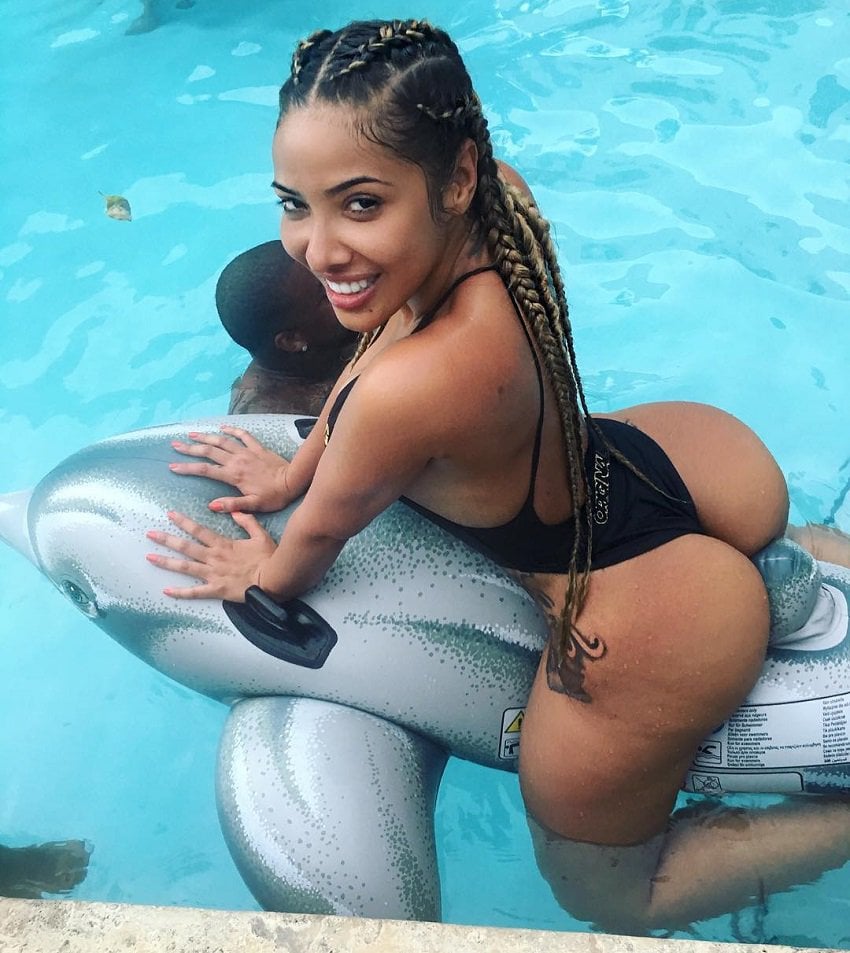 The popularity of Stephanie Santiago really skyrocketed when she got a role to be a co-host on Angela Yee's Lip Service podcast. Moreover, she also appeared in such videos like Forever Now, No Games and Birthday Song. It seems everyone tries to have a piece of Santiago. But she won't accept Rick Ross' offer no matter what!
New York City born social media sensation, Stephanie was born on December 5, 1988. From the curves and all the way to her personality, Steph can seriously be considered a dream girl. She likes bad guys, is into football, likes sleeve and chest tattoos and enjoys having sex in the shower. Speaking of sex, Stephanie Santiago likes it rough. She is the submissive one and likes all the crazy stuff, like hair pulling, slapping and spitting. What to say, Steph is a nasty lady.
Anyhow, I do not want to go too far with all this and let you enjoy all the sexy pictures we have ready for you.