More than a year ago in this space I wrote a vintage porn post featuring the womanly art of sharing dick. Specifically, it was all about the joys and pleasures of a man getting, as the political humorist P.J. O'Rourke famously put it, "his wing-wang sucked" by two different women at the same time.
That's got to be a great feeling for any man. But it's not an extraordinary sexual feat, neither of performance nor of seduction. To experience it, a man would need two women willing to cooperate in his pleasure; if he can't be slightly more charming than the average fellow, than it should serve to have twice as much money in his pocket. Either way, it's a goal in reach for just about anybody.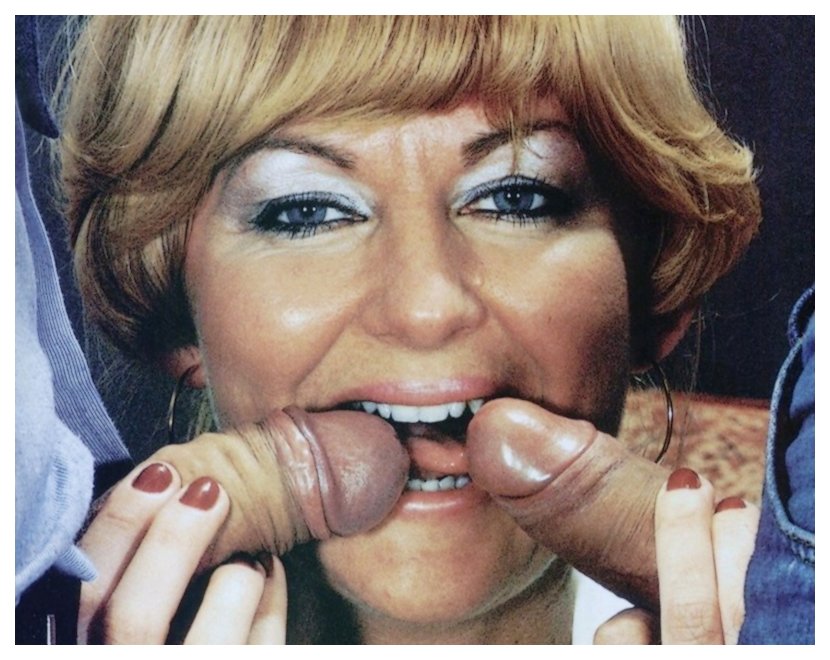 There's a related sexual feat that's said to be a much less common experience. Some say the full scope of a woman's oral enthusiasm is only truly revealed when she's lined up to suck two dicks simultaneously. Prevailing standards of masculinity and latent homophobia being what they are, it's not all that easy to find two straight men willing align their erections and hold still for a simultaneous suck job! And most women who manage that much, aren't quite sure what to do next. They tend to play a "meet and greet" sort of game, where they alternate their attention between one dick and the other, or they sort of use their lips and tongue to toy with the tips of both dicks without really enveloping them: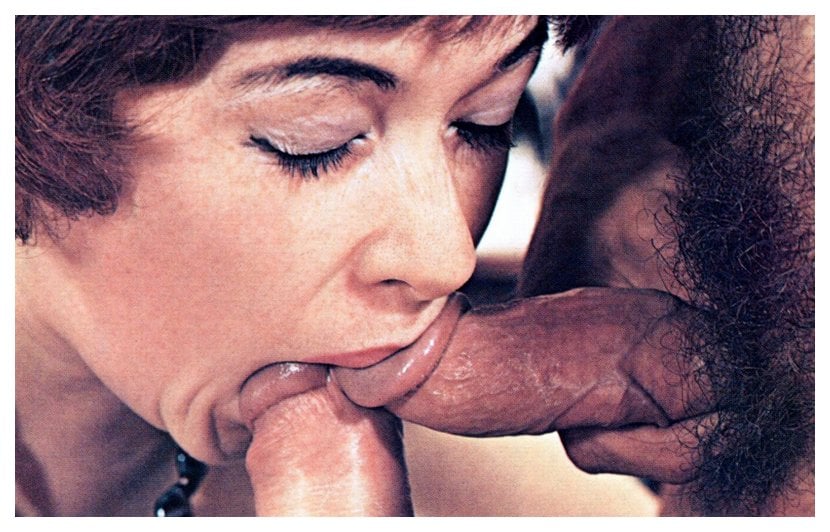 All that makes some sense. It's probably not at all easy to genuinely crack your jaw and dive in to the job of cramming two erect cocks seriously and deeply into your mouth at the same time. (I surely have not tried it — I'm speculating from the evidence left behind by porn professionals.) But that's the point of this post: to celebrate the oral enthusiasm and professionalism of the porn ladies who have gone for it!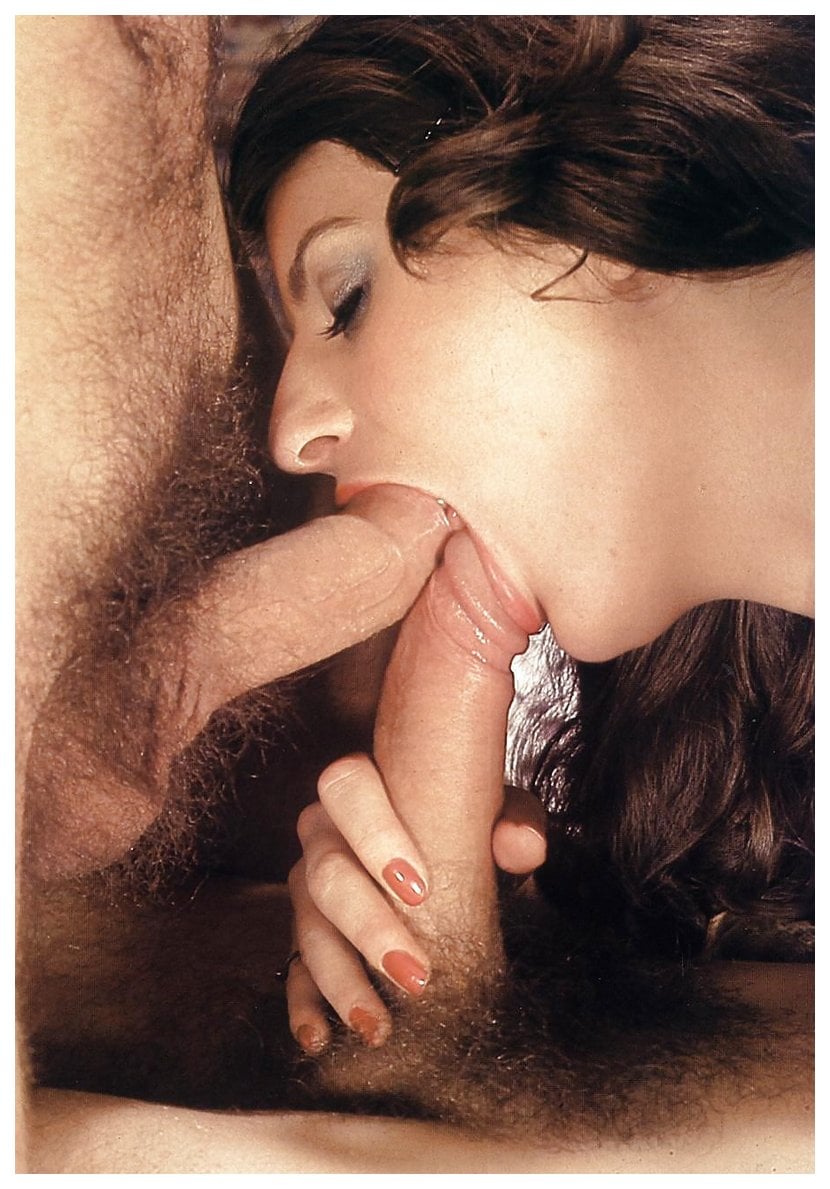 I imagine that a woman who wants to try this would have to be almost as much of a social worker as she was a skilled oral performer. Outside the confines of a professional porn set, where the male talent will politely align their hard dicks for a lady if the director so directs, this is a seduction challenge that's said to be like herding tomcats.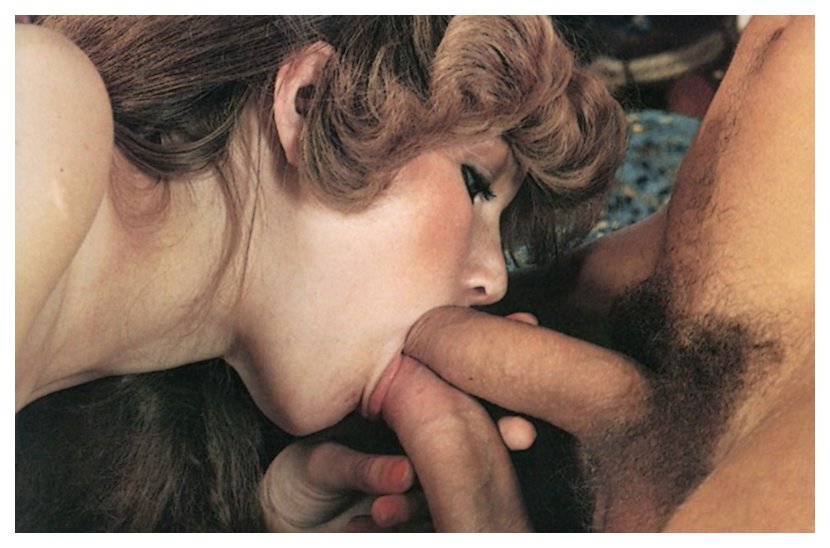 Of course only the callowest of callow youths thinks "it's gay" (or that gay is somehow a bad thing to be avoided) when dicks touch during a m/m/f threesome. But the enthusiastic and game ladies reporting from the sexual front lines tell me that these hopelessly callow youths are everywhere!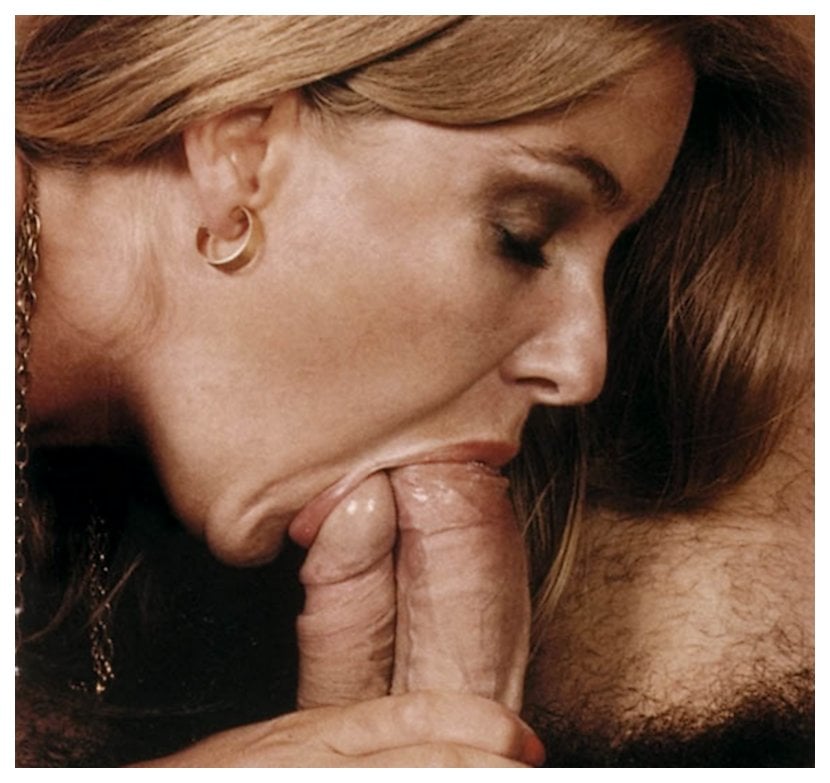 As these photos make plain, a cock-hungry woman can play with her food to an extent without rubbing two dicks together. But if she wants to properly cram them both in her mouth, they are gonna experience close, even intimate, contact!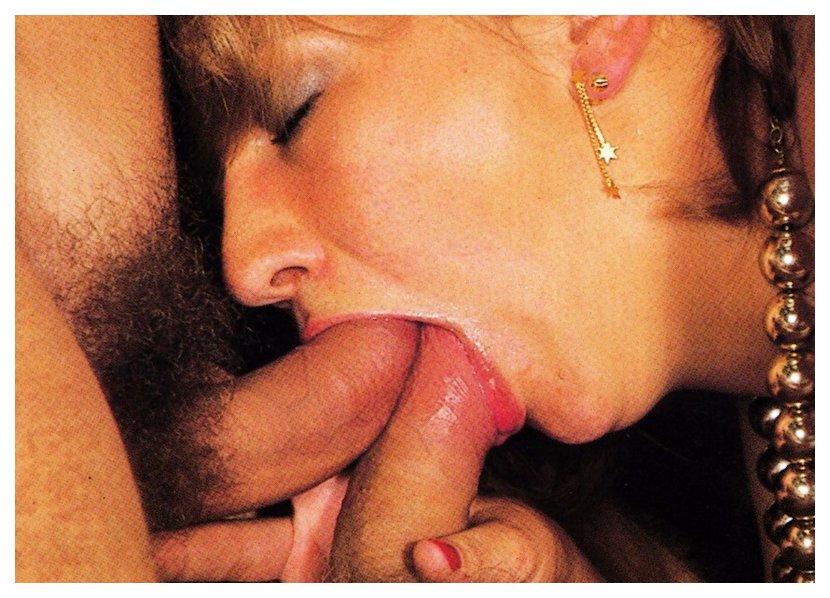 Gentlemen, it's hard to predict whether your life will intersect with a woman who needs you to help her experience one of these ambitious oral scenarios. But if it ever does, I trust you'll be prepared to do your stunt-cock duty!