She is young, yet she is a very talented girl who knows how to multitask, Trinity Dang gets the Monday going.
From TV hosts, fitness models and randoms girls, all the way to nude models and adult stars, all these women have the potential to become our girl of the week. One day, they will all be our hotties of the week. I probably won't be around when this happens, however, I believe another pervy blogger will by in my place, writing about sexy and naughty topics.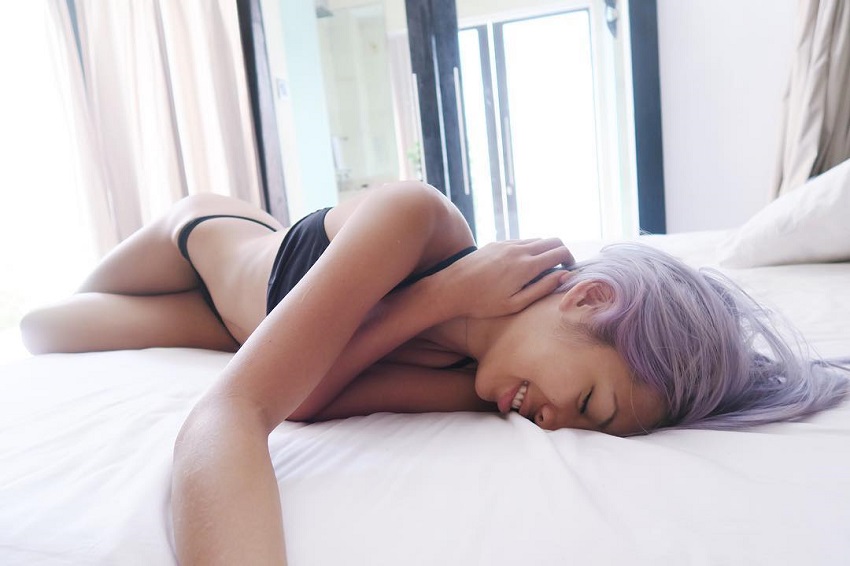 Born and raised in San Jose, California on March 14, 1991, Trinity is a young girl who is "crossing borders and breaking down barriers."
Not only does she know a thing or two how to make a social media account massive, she also does modeling and TV hosting. Must be due to those Saturday nights when she stays in and reads why she can do so many things successfully. You see, it is not always about the party. Follow the wise.
Trinity's modeling career might not be planned out (who am I to know?), however, her natural beauty already brought her far. For instance, to date she worked with some of the bigger magazines, like Esquire, FHM, Import Tuner and Maxim. Not to mention, Dang appeared in two huge television commercials; in the Bud Light Super Bowl commercial and in the Samsung Galaxy commercial. Speaking of TV, Trinity Dang is also an MTV host.
The Bay plus Asia queen has a special goal in her life. Aside from encouraging individuality, Trinity also wants to inspire people with her "passion for cultural diversity to transcend stereotypes in popular culture."
I tell you one thing, go follow this cute human bein on Instagram and your lives will instantly become filled with joy.
But first, let's together enjoy all these sexy photos of our lovely gal, Trinity.
The hottest and sexiest Trinity Dang pictures