If someone exotic and one-of-a-kind is who you are looking for, then Vicky Justiz is definitely the one lady you should not miss in your life. It is the first Monday of June, the sun is shining and it just could not be a better time to name Vicky our Hottie of the week.
This lady is magnificent. From her assets to her personality and all that comes along, it seems that everything on Vicky is perfect. Not to mention, her full lips!
But the boobs and the ass are by far my favorite. Absolutely out of this world. Whether that is from long hours spent at the gym or from all the traveling Vicky Justiz does, I do not know, but does it even matter?
Of course, Vicky is a sports addict who will be happy to give you a tip or two how to get fit and stay in shape. By the way, Vicky is not just an Instagram sensation, she is a YouTuber, too. And a blogger!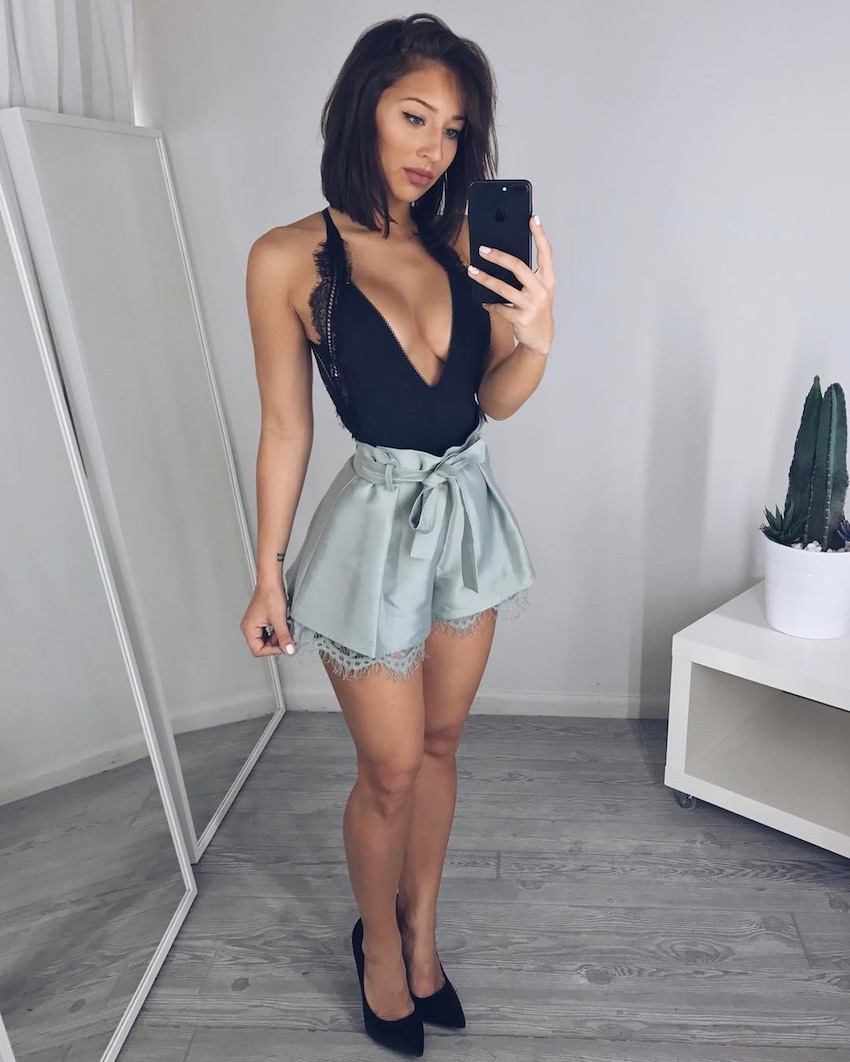 Go watch her channel either for the content itself or purely to enjoy staring at her beauty. To each their own.
Whoever has not yet heard of Vicky Justiz, let me tell you a bit more about this blonde and sometimes brunette babe.
Still, in her twenties, Vicky was born in Russia and is half Cuban. What a mixture! However, the majority of her childhood and her teen years, Vicky spent living in Miami, Florida.
By the way, Vicky was born on February 9, 23 years ago. Do the math!
At one point, Vicky needed to choose whether go full-time doing wedding event design stuff or become a full-time YouTuber. She went with the latter.
Today, we can enjoy Vicky Justiz doing her thing and traveling the world both through her Instagram and blog. Looks like Vicky is on the go all the time. To support her and become part of her life, go ahead, see her Insta and be impressed.
But first, it is time for some sexy pictures of Vicky Justiz.