Every time I see there is a video made in regards to give us a look into pornstars' lives, I watch it immediately. Of course, YouTube recommends me all sorts of stuff like this all of the time. Not that strange at all since I type porn in the search bar quite regularly.
Today, a day in the life of pornstar, Mia Li, popped up and I cannot believe it is already two years old. Mainly because I have not watched it yet. I guess YouTube does not know me so well after all. But today it finally happened, it was in my recommendations and I clicked on it.
Would you look at that, here I am now, already writing about it and watching it for the third time. Do I like Mia so much or do I like Michele so much? Maybe I like the style of the video? But to be frank, I kinda like a slice of everything.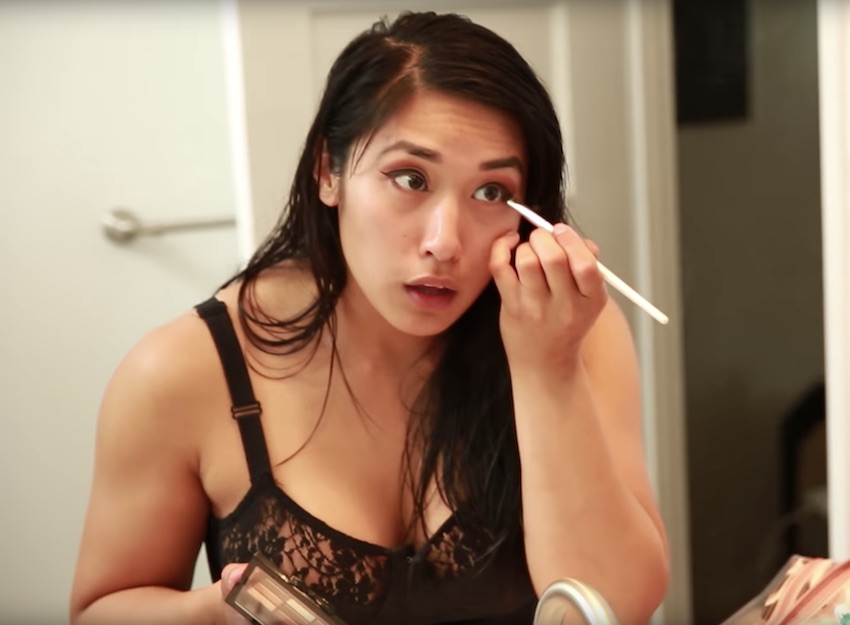 Aside from watching them fuck on camera and pleasing your deepest and darkest desires, have you ever wondered what a pornstar does in a day? Does she have sex all the time? Of course not! They are just as ordinary people as you and me. Or should I say, they are just as special as you and me?
Thanks to BuzzFeed and a day in the life of a pornstar video from 2016, let's see what Mia Li does when not on set.
By the way, Mia does both porn and webcamming just in case you forgot.
When Michele arrives, Mia welcomes her into her private life with a warm hug. Right afterward, Li shows two of her seven ukuleles. Of course, she names each of the ukeleles and of course, you will hear and watch Mia play. Besides, Mia also sings pretty damn well! And the lyrics are just hilarious but smart.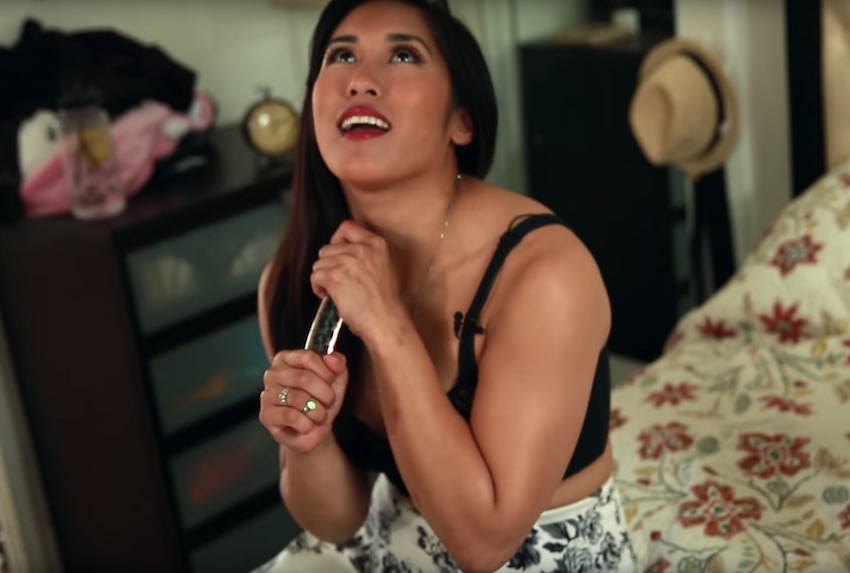 After the little ukulele session, the ladies go rock climbing. And this is one of the things you might not know about Mia. She is a rock climber for about five or six years. That's where those strong arms come from. Now you know.
But the adventure Mia takes Michele on turns out to be way more than just rock climbing.
On the drive over to this rock, Mia explains how she got started in the adult and how long she is in the game. It is three years and it is all because she always was a very sexual person. All of a sudden, someone suggested Mia Li to start doing porn and the rest was pretty much history.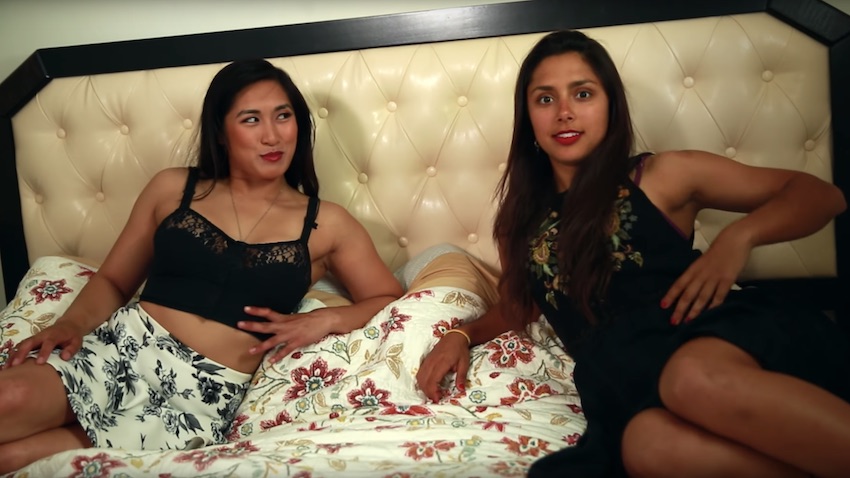 Dude, Mia drives a Mustang!
Mia goes quite deep when chatting about porn and her career. With her parents, what she does is a hard topic to talk about. Their parents never really gave her any sex education other than, "Do not do it."
Hey, do you actually still remember Michele from the time she watched porn for the first time? In this video, she let us know that ever since she does watch porn here and there. Now that sure is a great news for all of us. And she even climbed the rock. What a babe!
Back at Mia's place, she shows where she cams and even gives Michele a few tips how to do it. Now, when she is comfortable watching XXX videos, who knows, maybe she gives camming a shot, too. Not watching, but actually streaming herself, duh!
The brunette ladies go through some of the toys Mia Li uses for camming and show which is her favorite sex toy.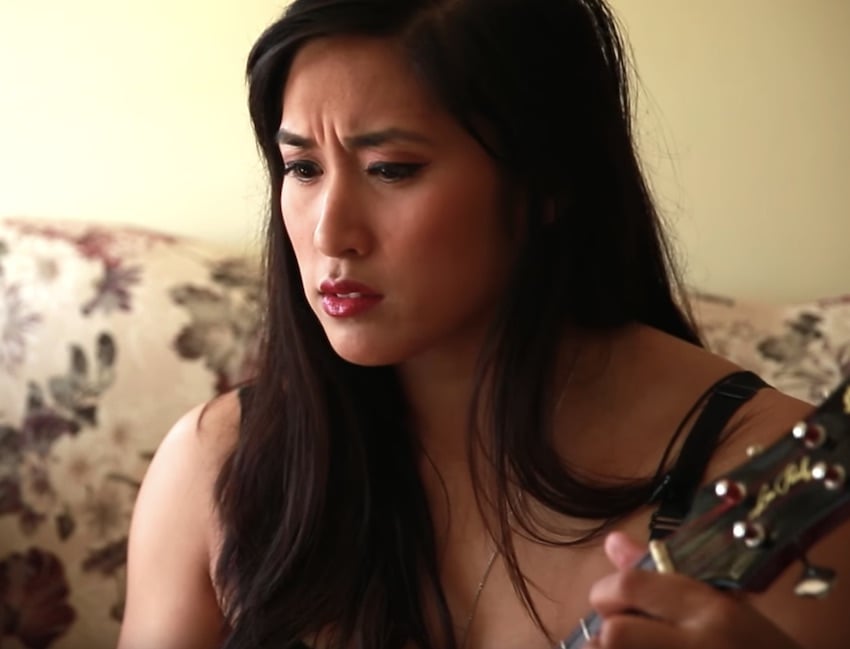 And when a woman is on her period but is booked for a shoot, what does she do then? Makeup sponges! Yes, she shoves it up her vagina and voila, the problem solved. Learn from the best.
Did I heard that correct, Mia's orgasm record is 26 in an hour? Obviously, Michele is blown away by that information. Are you?
To end the day in pornstar's life in style, Mia Li shares more of her ukulele skills and plays a song that goes like this:
A dick in your mouth
There was a dick in your mouth
It was rather big and veiny
I was surprised and kind of not
You did cry the first time we had sex