Smoking hot brunette pornstar, Amirah Adara, is one who will always take your breath away with any of her XXX videos. She might be tiny and owns a pair of small boobs, however, Amirah has a special rack who everyone goes mental for. Not to mention, she is full of surprises.
At 5 feet 5 inches tall, you might think Amirah does predominantly sensuous scenes, but it is not quite like so. Adara is pretty much a complete opposite. Letting you know that she once did a foursome double penetration with three big black cocks pretty much sums it up what Amirah is all about. A super naughty young bitch who can take any size cock with her sex parts. Stick one in her pussy, one in her asshole and one in her mouth and she will become the happiest girl in the world.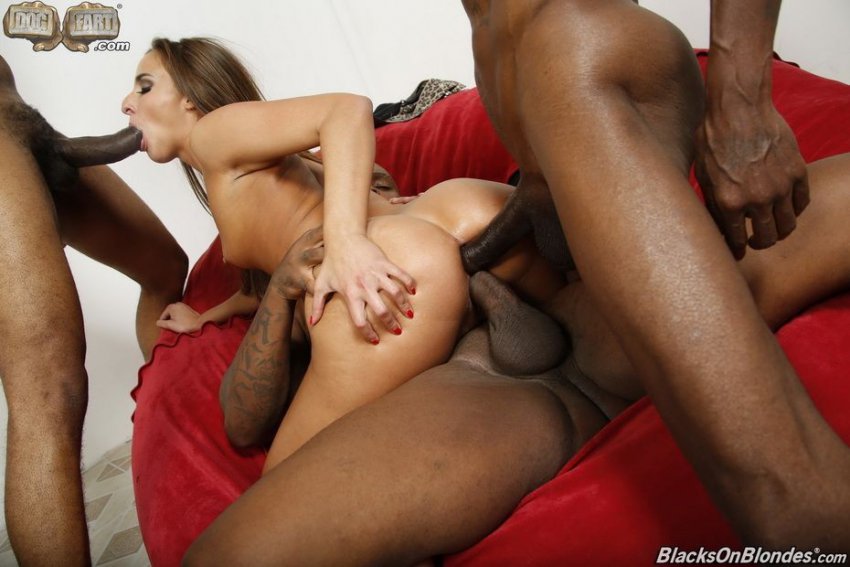 Still, Amirah does like it both, gentle and rough. Moreover, she also likes to be submissive just as much as she likes to be dominant. It all depends on the guy and of what caliber he is. Amirah does not have a problem to adapt at all. Since Amirah Adara has done it pretty much all, she will always find a way to fulfill a man's fantasy. Even the deepest and darkest ones.
When she hears the word "anal," Amirah screams with joy. This is the type of sex she prefers the most. Nothing feels better than experiencing anal orgasm. Especially after she gets her stinky stretched extra wide when he penetrates her rear with his mighty cock.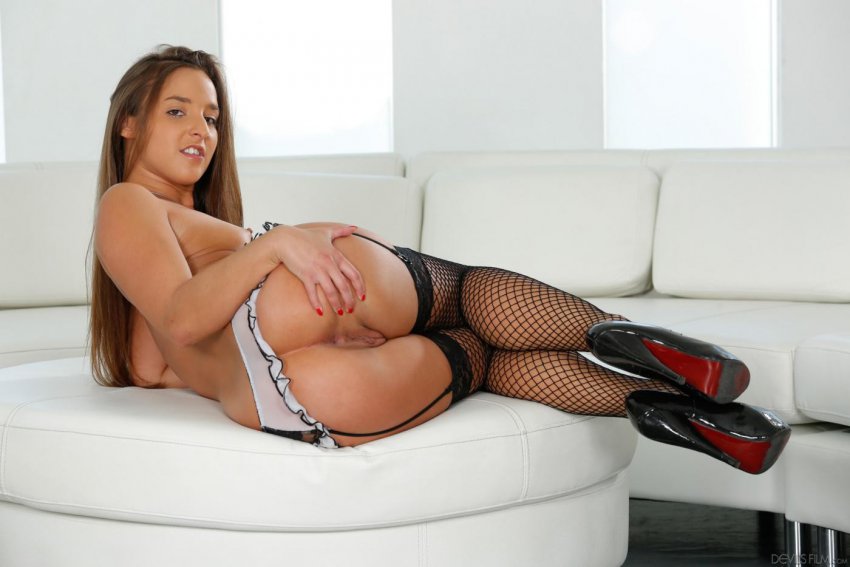 Surprisingly, Amirah has not tried much, sexual-wise, in her private life. The world of porn really unlocked tons of new horizons of satisfaction for her. Anal, double penetration, girl-girl, you name it, that's all what Adara did for the first time in porn.
In an interview with Captain Jack Amirah tells that the open-mindedness is one of the things what she especially likes about adult entertainment. She can experiment with all sorts of stuff without worrying she will injure herself or whatever. It's only professionals that she deals with who know exactly what they are doing. That said, Amirah can freely try things that she has never done before. Who knows what she has in store for us next.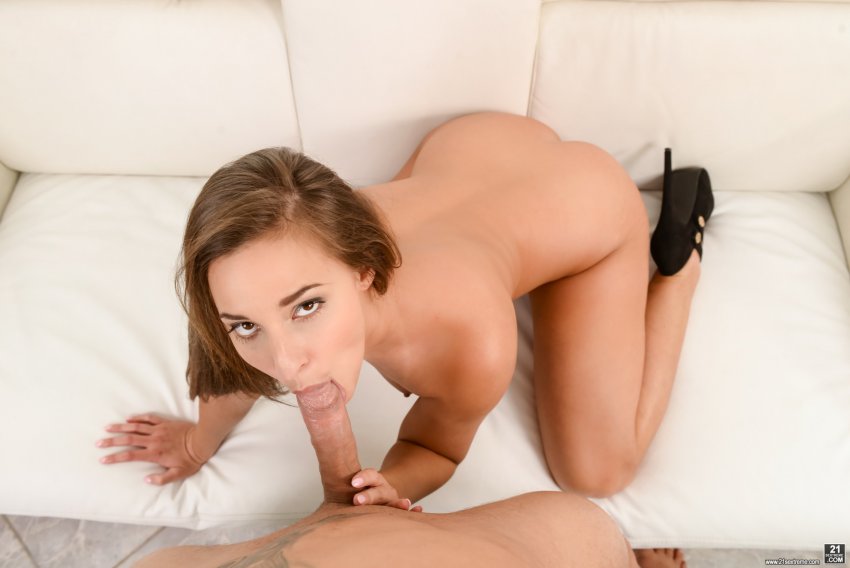 The whole adult business happened relatively quick for Adara. She lost her virginity only at the age of 17, and just a year later she entered the slut business. Furthermore, she only had sex with three guys before she started doing porn. Meaning, she was not experienced when pursuing adult entertainment professionally. However, Amirah is a quick learner.
It was a girl who found Amirah Adara at the club who asked her if she'd be interested in becoming a model. After a chat with her agent, she decided to give it a go, and she loves it ever since. Before that, she hasn't really thought about becoming an adult actress. Still, she did find it interesting. If it wasn't for the curiosity, who knows what Amirah would be doing today. We are glad we have you with us.
Hint: Amirah would be an event organizer if not doing porn.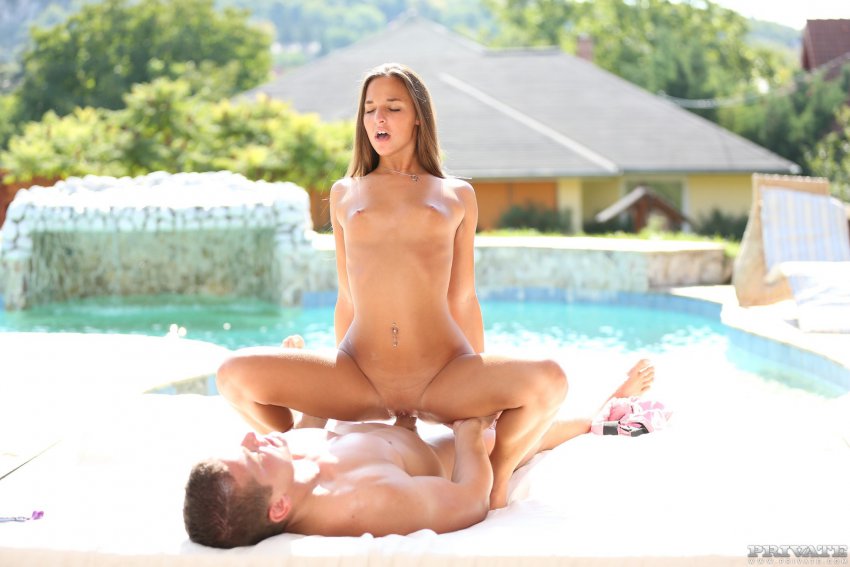 For your information: Amirah went full tilt with her first explicit scene. She did not hold herself back at all. It was a Pierre Woodman scene, and it included both anal and double penetration. Can you imagine? She didn't even fuck many dudes nor tried ass fucking before, and she went all in with a DP. Now that we call a good and courageous girl.
What about her stage name? Needless to say, Amirah does look Arabic. That said, she picked an Arabic name. The Amirah part of her name means "princess" and the last name, Adara, means "virgin." How much of a virgin she actually is? ZERO.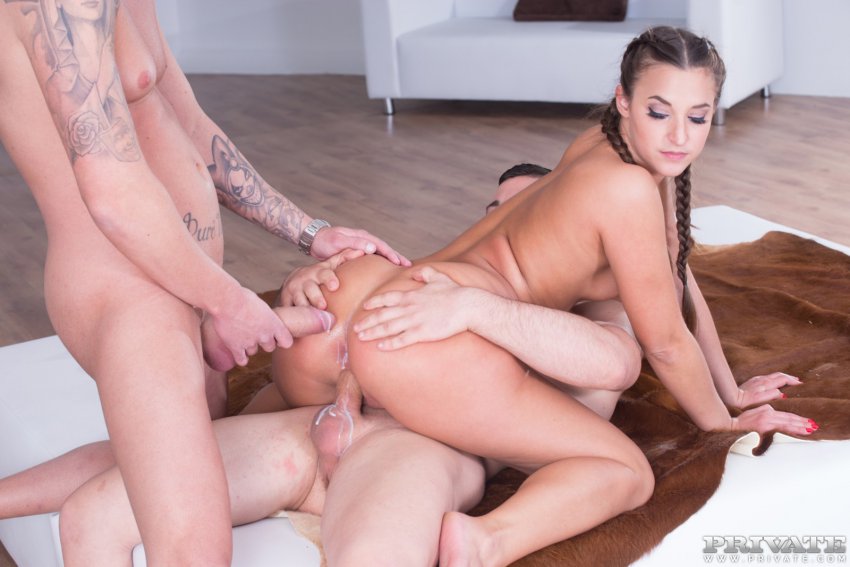 Amirah is in the biz for a while now and she is still going strong. Her fan base is growing and her video collection expanding. Following this absolutely gorgeous babe on Instagram and Twitter and see what she is up to.
A collection of hot and vivid Amirah Adara porn videos
Multiple Amirah scenes in one

Instead of just one, here is a collection of the best BANG scenes featuring the amazing Hungarian lady, Amirah. This lady is capable of just about everything. Whether she spends kinky moments with another gorgeous woman or she gets her tight asshole rammed wildly, Amirah is down for everything sex. And if you would like to get bombarded with scene after scene in one video, this is it. Hit that play button above and enjoy yourself a dose of Hungarian sex. You know already that you will not regret it – not even the slightest.
Stepbrother destroys Amirah Adara

When she catches him sniffing her panties, she is going to tell what happened to their parents. However, he and his big cock shut this petite Arab slut without trouble. Even if she does not want it, Amirah will do exactly as he says. He rips her shirt, her panties, everything. His throbbing cock soon stuffs her warm mouth, and face fucks her like there would be no tomorrow. After warming things up, Brad's machete finds itself deep into Amirah's pussy, fucking her from behind while exposing her asshole for everyone to enjoy. The rough fucking ends with a load of jizz on Amirah's face.
Anal fitness casting for young Amirah

When applying for a fitness modeling gig, Amirah has no idea what awaits her. As a daring and committed lady as she is, Amirah is always down to go all in to get something. That said, after she tries out a few outfits, Amirah soon finds out that the casting agent is actually interested in something entirely different. But he will surely test her fitness skills! After touching her outstanding body, Adara knows that she will give it her best to get the job. She kneels and sucks his cock like a crazy woman. But it is the ass fucking that he gets to experience later on what persuades him to hire her. The way how Amirah Adara rides cock anally is out of this world.
Outdoor beach fuck turns out better than she thought

He runs into this smoking hot brunette woman who he later finds out that her name is Amira. After some chatting and enjoying her perfect body (that ass is ridiculous!), they move away from the beach where the fun happens. When they find the ideal spot, the two of them do not waste any more time and go to action straight away. And it goes something like this. Amirah takes his monster shaft orally first and blows his brains out. But then, he smashes Adara's bald pussy hard and passionately. She fingers herself, too, until they both orgasm. First, Amirah climaxes on his cock and later she receives a portion of jizz straight onto her tongue.
Insanely hot POV porn featuring Amirah Adara

The time has come to enjoy ourselves in watching Amirah getting her pussy smashed hard in all sorts of different positions in a point of view video. You will undoubtedly love every second spent with the lovely brunette Europe babe. From the moment she begins stripping and revealing her insanely tempting body to when she kneels down and takes a big and fat cock orally, Amirah is a champ! After a solid warm up, Adara receives the large piece of meet deep into her juicy pussy and gets fucked hard. She even takes a chance to ride the cock reverse cowgirl style which looks absolutely spectacular.
A collection of multiple fuck scenes for a quick porn fix

If one video is not enough for you, but you are short on time, this collection of some of the best Amirah Adara fuck scenes is an ideal option for you. Just press the play button above, relax and start enjoying Amirah in all sorts of different situations. Solo fingering, lesbian orgies, anal madness, you name it, Amirah is down for all sorts of fun. You do not really need to ask her twice, and she is already undressing, getting super wet down under. Before you know it, Amirah is blowing your rock solid cock and getting herself available for a session of vigorous fucking.
Get a dose of everything fuck-related

Since we now how much you enjoyed the last video, here is another edition of multiple sex scenes featuring none other than Amirah. No doubt, Adara is a smoking hot lady with a petite body and an insanely attractive ass and a small pair of tits. Not to mention, her cute face looks so young and fresh, like she would never really grow older. What's best, Amirah is pretty much all the time down for some exciting and kinky action. Enjoy a threesome, Amarah getting banged in a classroom, eaten by a blonde babe and an array of other fun stuff.
Fucking in a moving truck is a reality

After she gets spotted, the guys immediately offer Amirah help with lighting up her cigarette. She is all alone, sitting on a bench, spending some alone time. However, these two fellas are inviting Amirah Adara over to check out the special truck they have and to see if she is willing to take some photos. After all, they are running an agency and are looking for new models. Not to mention, they are offering a certain amount of money for the photo shooting, too. Long story short, Amirah gets very comfortable in the back of a one-way window built truck, naked, sucking a cock and fucking like a wild animal.
Vivid sexual encounters are her thing

No doubt, Amirah is one of those young ladies who are prepared to have wild and wicked fucks all the time. This time around, she is having a ton of fun with Renato, taking care of her shaved vagina, first with his tongue and later with his enormous phallus. In between banging her tasty twat, Amirah Adara quickly offers the favor with a blowjob to take a short break from penetration. But then, she is back, fully relaxed to keep on getting pounded and riding the cock like there would be no tomorrow. And to finish ramming in style, he creampies her what fills Amirah with extra pleasure.
Brunette girl performs a mouthwatering solo masturbation session

The moment pleasurable sensation hits her, Amirah is already taking a trip with her arms over her body and down to her twat. She slowly and gently starts to massage her clit what gets it swell and her va-jay-jay moist. She immediately gets horny as fuck and in need of vibrating clit stimulation.
With the help of the good old magic wand, Adara starts to tease her clit and quickly reaches the first orgasm. Her sexy slender body shivers and she is already getting closer and closer to cumming for the second time. Horny babe can climax over and over again when the sex toy does a good job on her pink.
Brunette lesbians go down on each other anally

Wearing white tank tops and white panties, Amirah and Victoria Daniels look like angels. The outfit makes them look the most innocent creatures. However, they are far from it.
When they finally get comfy, they slowly undress each other and go to business. Some really proper pussy licking and asshole fingering happen between the two of them. They offer each other the most pleasurable girl-girl experience ever. With fingers and tongues, they slowly get closer and closer to climax.
It's Amirah who first helps Victoria to benefit from an anal orgasm. Fully satisfied, Daniels returns the favor and gets Adara cum on her finger.
Scholgirl Amirah receives facial cumshot

Like she would not be hot and sexy enough, here we have Amirah, dressed as a schoolgirl, seducing her teacher. Is he complaining? Of course not. He is there, sitting and chilling and enjoying the inviting striptease show by a young slutty girl. She is in desperate need of his cock. That said, she will do anything to hook him and seduce him and have him join her by the desk.
On her knees and fully naked, he approaches her and lets Amirah oral satisfy his member. It does not really take him long before he ejaculates and covers her pretty face with a nice coating of cock cream.
A deepthroat and a double penetration for dirty Amirah Adara

They hang out, chilling, when dirty thoughts hit Amirah. She wants to fuck the boys and please their dongs. She needs them deep inside her mouth and deep inside her fuck parts.
The young woman has them in complete control. It is now or never to experience a wild threesome fuck session.
By kneeling down, she begins to face fuck their woodies and sticks them all the way down her throat. She deepthroats them both and offers them a satisfying adventure.
From then on, they put in the next gear and begin with their vivid sexual intercourse. First, they do her one at a time in her pussy and in her butthole. Only after Amirah fully relaxes her body and feels totally aroused, they attack her at the same time and double penetrate her.
Big black cock stretches adorable lass wide

She has no idea what she got herself into. A black dude with a mask on? WTF?! Luckily, she is one curious little bitch who is down for pretty much everything. He makes her kneel down and suck his large dark rod and makes it grow solid. Without the extra hassle, Amirah pleases his dick with her mouth and makes it throb in no time. The cock sucking process arouses her and makes her dripping wet. Perfect for the wild and stretchy interracial pussy penetration with his BBC.
After one last cowgirl ride and her orgasming, fully satisfied, Amirah receives a load of spunk on her sweaty face.