While lovely brunette, Bethany Rose Harrison, is still relatively unknown, I bet many of you are quite familiar with her. At least all of you who enjoy watching TV on a regular basis.
Nope, I will not say couch potatoes because I am not a rude person. Fun fact about me: I do not watch television, at all. In fact, I do not even own a TV screen at my place. Weird, right?
Anyhow, back to TV and Bethany. Back in 2011, she appeared in the television show, "So You Think You Can Dance," and even came to semi-finals. All this tells you is that dancing is Bethany Rose Harrison's passion.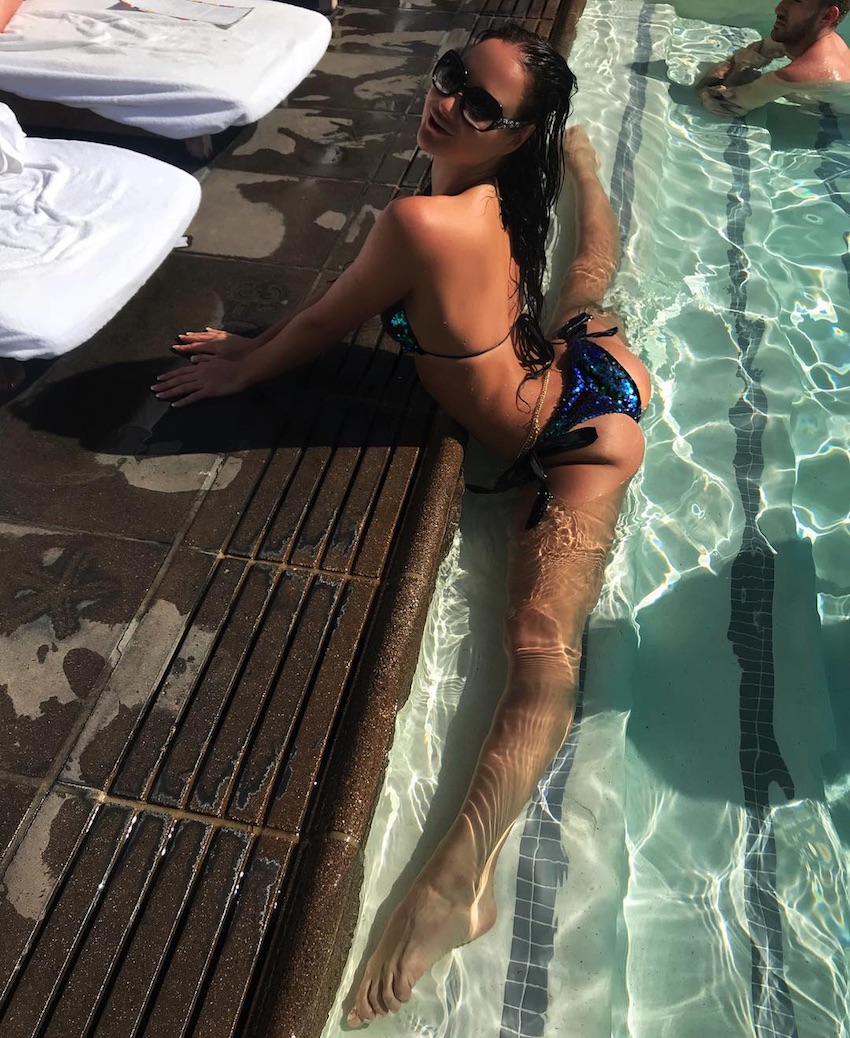 However, Bethany also secretly wanted to get into the modeling space and, with a body like that, we all know that a bright feature would be ahead for her upon becoming a model.
Would you look at that, Bethany is successfully working with brands, doing photo shoots and all bunch of other exciting stuff that was once only a dream. Or should I say, a goal?
When you visit Bethany's Instagram profile, you notice one thing: loads of sexy images. Not only does Bethany Rose Harrison like to wear bikini all the time, sexy see-through lingerie is her thing, too. Yes, you will get to enjoy her nipples as well.
But in between all that almost-erotic-photographies, Bethany also post short videos of her dancing. And yes, you definitely need to check out her amazing skills!
By the way, Bethany can also do splits. I know right, Rose is a wonderful and incredible babe of many talents.
From traveling the world and enjoying the seaside to sipping on a glass of champagne and eating tasty foods, Bethany Rose Harrison lives her life to the fullest. If you would like to join her on the adventure, make sure you follow her on Instagram and take a peek into her life.