You know that cheesy porn trope about ordering pizza, or calling a plumber, and then having sex with the person that comes to the door to bring your pizza or to fix your pipes? It's cheesy because it's been around forever, it's cheesy because it's the ultimate no-strings casual sex fantasy, and it's cheesy because it's been done a million times.
Today I want to revisit the early days of glossy color European porn magazines, and review one such magazine from Color Climax Corporation that did the "fuck the repairman" trope (only with amazing Danish style) in the early 1970s when porn in photographic color was itself rather new and exciting. The repairmen in the porn we're looking at today were summoned to fix a television (itself a black-and-white model no doubt) and they were Very Official Dudes wearing white coats and carrying Big Toolboxes. You know what that meant: big tools.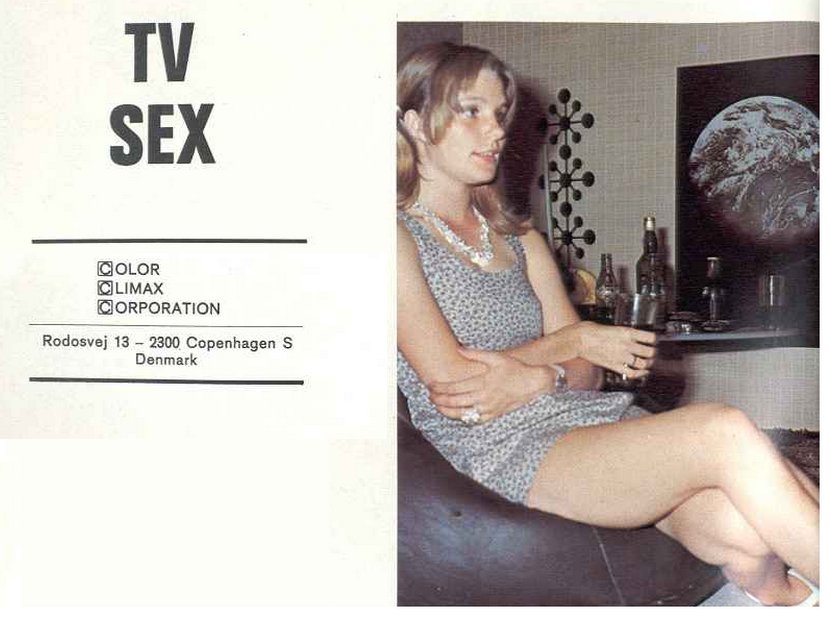 Sadly, my scanset of TV Sex: High Class Pornorgraphy is incomplete, and much of what I do have is badly scanned. So this is an impressionistic review of the magazine, with cropped bits from different pages, and snarky commentary. I don't have a good clean copy to share. (The exact date of publication is also unknown. Early 1970s is likely; the poster that can be seen on the wall in the photo, above, of the famous 1968 Earthrise photo helps confirm other stylistic clues to the era.)
Anyway, here we go. Hot Danish women. Bored, so bored. The television? It doesn't work. Call the men! You know, the men. In the white coats. With the big tools! Get them! Tonight! What is Danish for hurry up? Tell them that!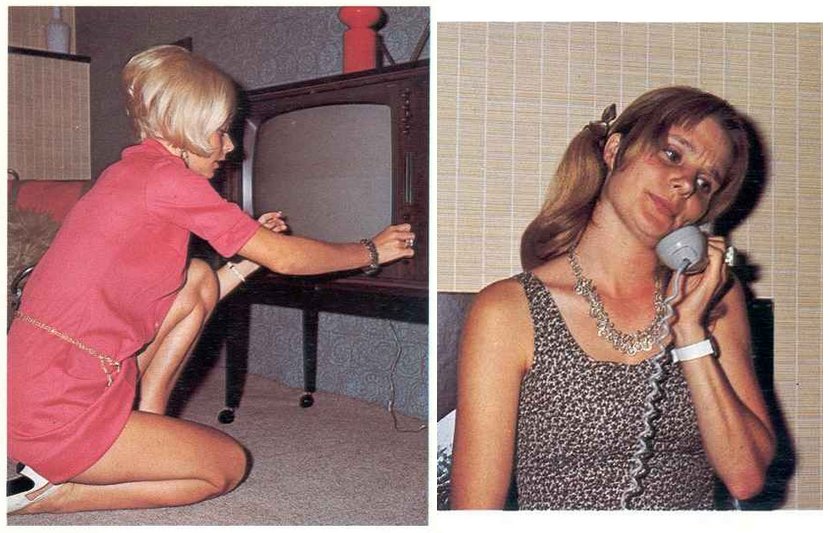 Ah, the official Danish television repair crew has arrived. They will fix this stupid TV right up: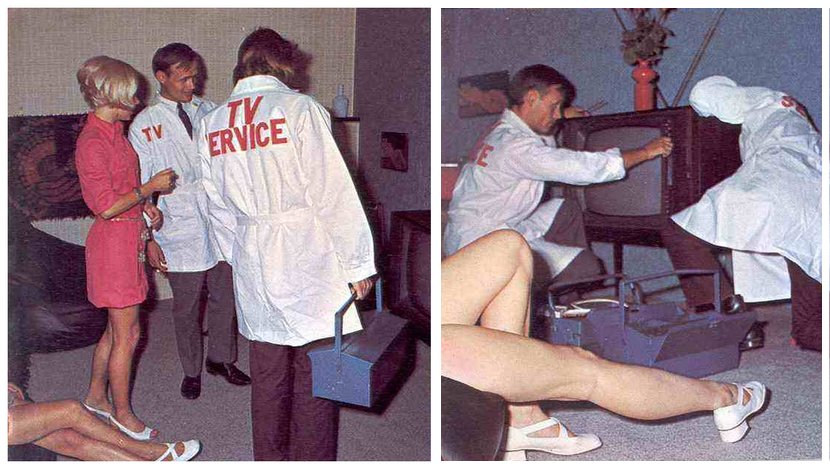 But no. The TV cannot be fixed. Fortunately, the TV men have another idea for how to entertain bored Danish women. It is a surprise, but hardly an unwelcome one!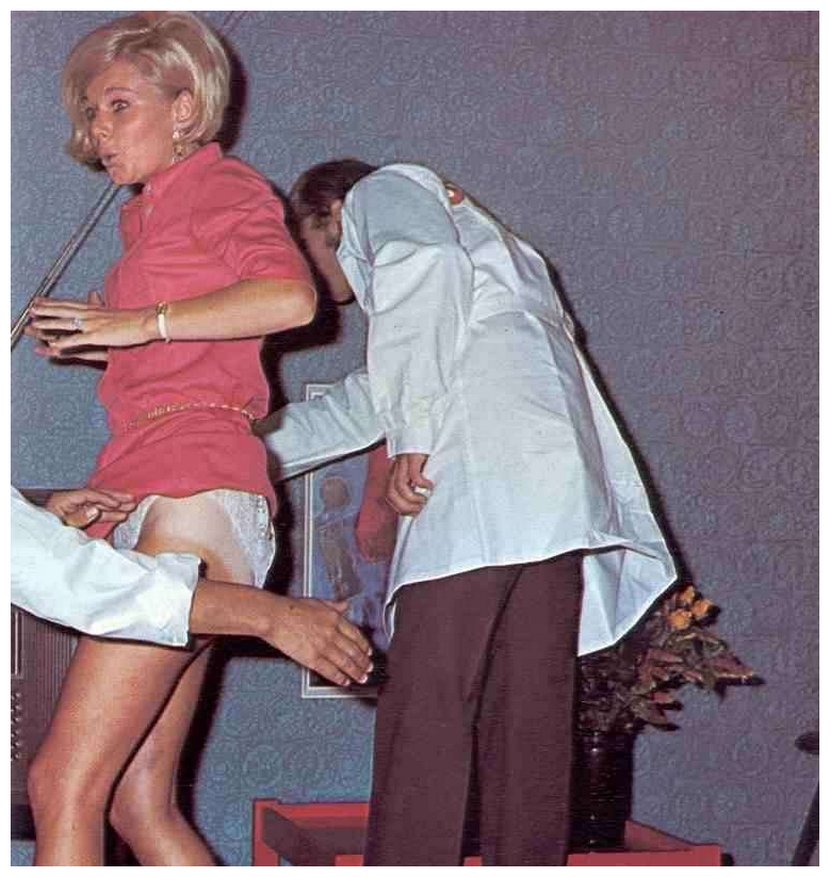 Those silly white coats, though, have got to come off. Much too formal! Once of the ladies thinks she knows a way to put the visit on a more informal basis. And what do you know, it works!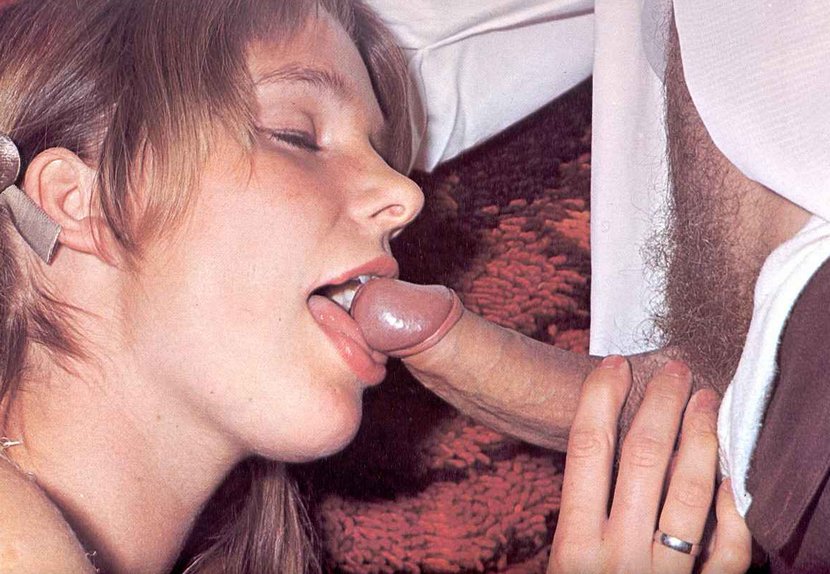 The disrobing complete, it's time to hit the bedroom. A small friendly orgy will surely be much more pleasant than staring all night at a broken television: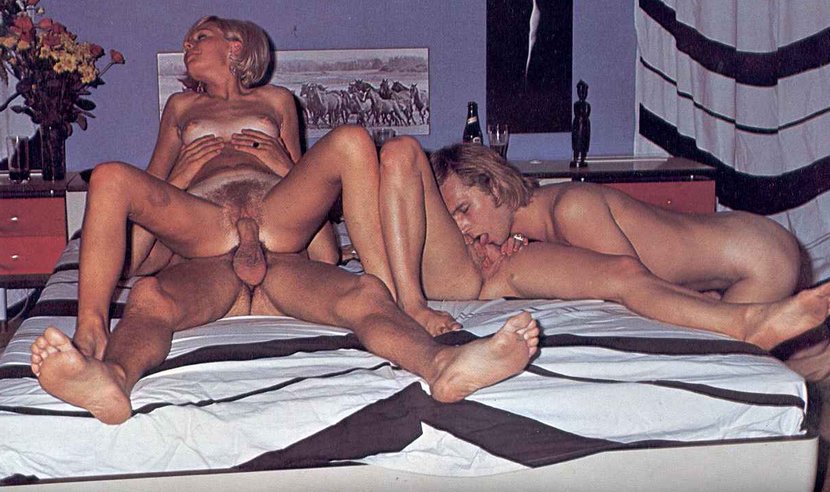 If this woman had a thought bubble over her head, there'd be something smug in it about those toolboxes and the very respectable tools that Official Danish Television Repairmen bring to every job.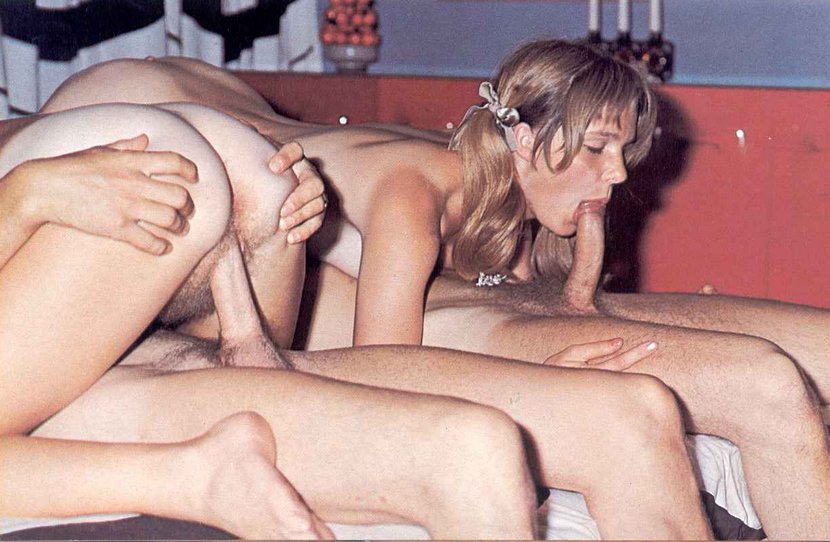 There are a lot of inventive poses and acrobatic camera-friendly positions throughout the magazine, many of which you wouldn't expect to happen unless there was a cameraman asking for it. The "fellatio with a pussy for visual background" is perhaps the most classic of these: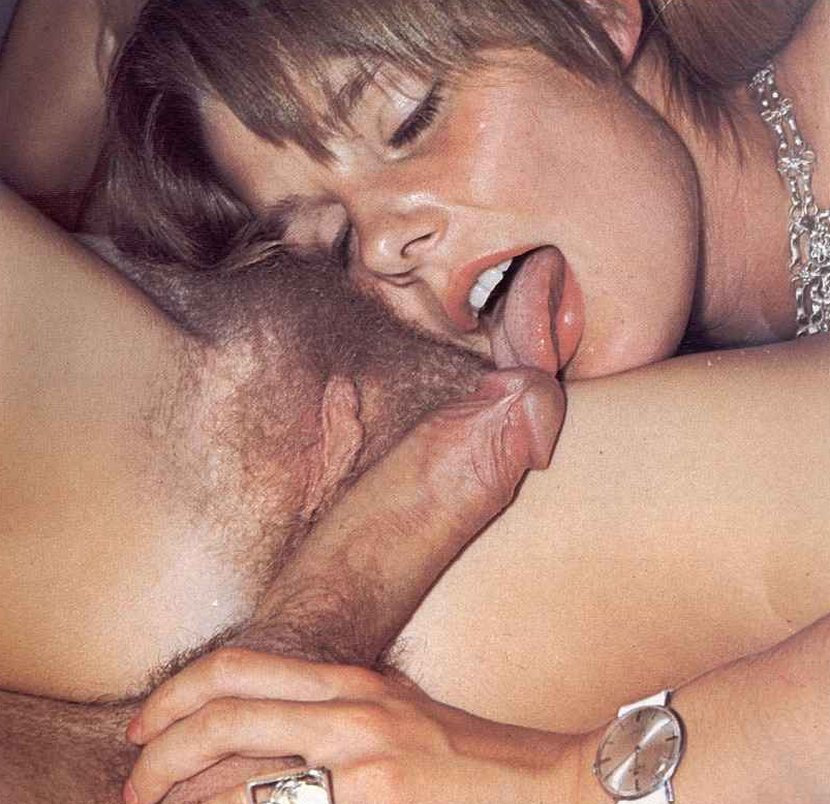 Pornography in those days hadn't solidified so rigidly as to genre, either; in 30-ish photos over 28 pages, this one-photoshoot porn magazine covers group sex, couples vaginal sex, hetero fellatio and cunnilingus, and faux-lesbian cunnilingus. (I didn't show a sample of that last, because it's painful to look it; it's "the tip of her tongue pecking distastefully at pussy" style that sometimes means a model who doesn't want to be doing it, and sometimes means a bad shoot director who prioritizes camera access over actual pussy licking.)
I hope you've enjoyed this historical tour of porn's colorful past, as well as our visit to one of the origins of the "call a repairman and fuck him" porn trope.