For everyone who is into big tits pornstars, we have only the hottest and sexiest here for you. They range from all-natural to enhanced fake ones – which do you prefer more?
Even though you might not be into adult actresses with giant boobs, heck, buxom women in general, today, you will become a fan. These outstandingly eye-appealing babes are to die for. Yes, ALL of them! And if you are new to any of the names below, well, you are welcome.
While watching a pornstar caress her big tits gently and seductively definitely gets the juices flowing, watching them bounce in all directions while getting fucked is an entirely different story.
If you are ready to examine some truly perfect huge breasts, you came to the right place. Instead of searching the web to find the hottest big tits pornstar, we did all the hard work instead of you.
All you have to do is relax and start scrolling. Keep in mind, these porn superstars are listed in no particular order, the one on the top is no hotter than then one on the bottom.
They are all exceptionally gorgeous.
Finally, if you have any suggestions, who you think we should also add to the list, share your recommendations in the comments section below.
Nikki Benz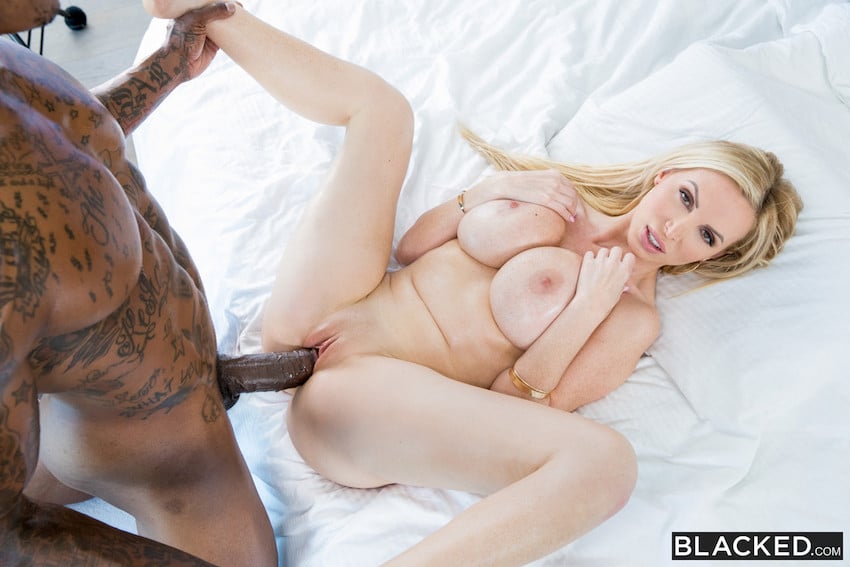 Nikki Benz performs in the land of maple syrup and hockey, but her hotness is a stark contrast to the cold weather Canada has to offer. She comes from Ukraine and this big tits pornstar has a lot to offer. You'll never get bored with her looks, as she seems to change like a chameleon to maintain her popularity. Nikki is an artist with plenty of experience – solo rides? She's your girl. Girl on girl action? Nikki is the one you need. Nikki even tried to run for Mayor of Toronto, which says a lot about her influence. She is still an active member of the adult movie society, and we couldn't be happier about that. She can act as well, and not a lot of porn actors can say that.
Instagram: instagram.com/nikkibenz/
Twitter: twitter.com/nikkibenz
Angela White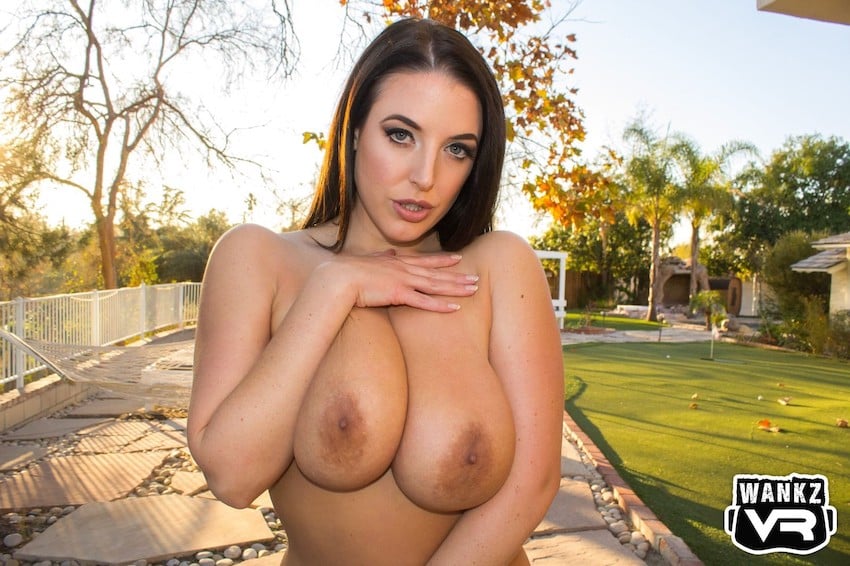 Angela White is adorned with big tits that are all-natural – an amazing 32 GG. Wondering where her exotic accent comes from? This pornstar comes from Australia, and she says that her accent has helped her porn career a lot. She lived with her large family in Sydney and started her adult showbiz career when she was 18. Angela is a vivacious curvy girl, and there's nothing fake on her. White remarks that her love for porn started when she lost her virginity at the ripe age of fourteen, and she knew from that moment that pornography was the goal for her. All we have to say is god bless whoever took her virginity.
Instagram: instagram.com/theangelawhite/
Twitter: twitter.com/angelawhite
Luna Star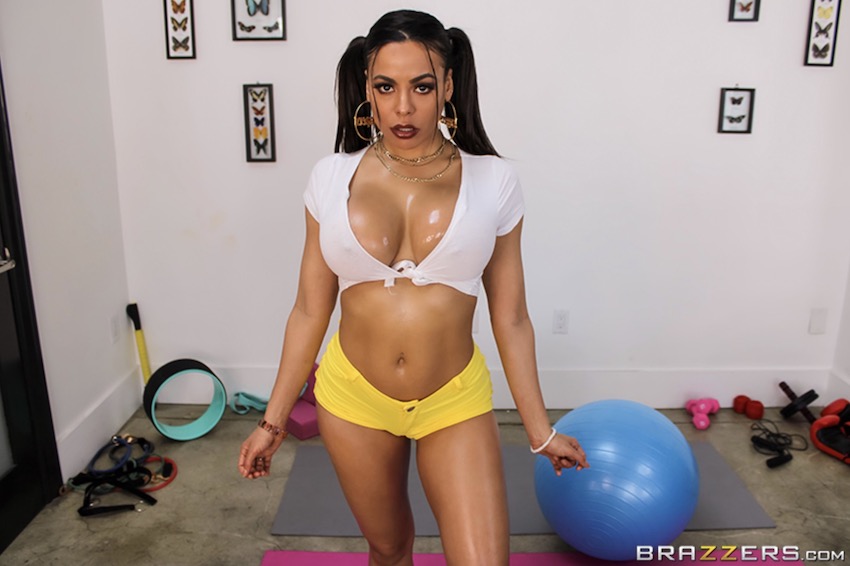 Born and raised in Cuba, this exotic big tits Latina girl left the little island for Miami to get a college degree. This petite pornstar may be small, but don't let her look deceive you – Luna loves to dominate, masterfully handling every XXL cock that comes her way. In 2012, while still chasing her degree, Luna gave MOFOS a go, and that's where her love for pornography was born. Luna doesn't shy away from MILF cunts or from big black dicks – the bubble butt Latina takes it all.
Instagram: instagram.com/luna5star/
Twitter: twitter.com/cutelunastar
Skyler McKay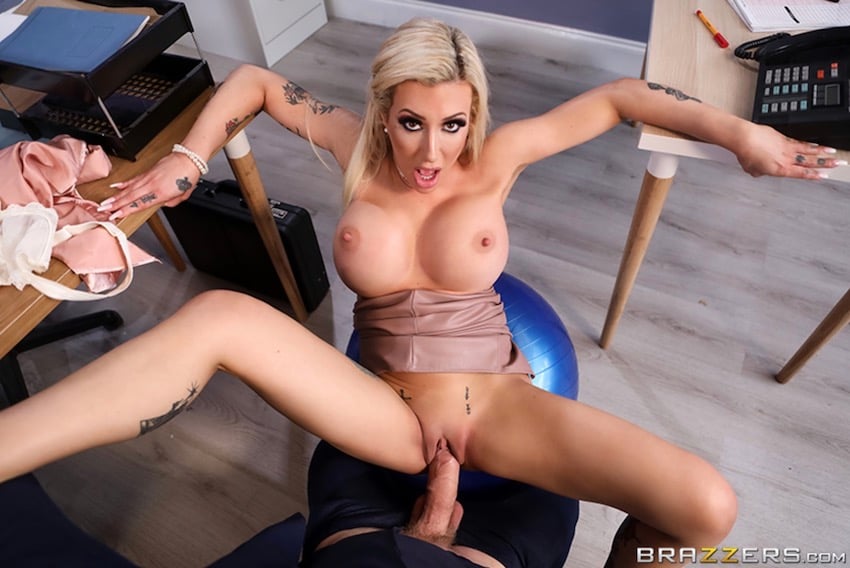 Do you love unusual accents? Then this Scottish pornstar is the gal you want. There aren't a lot of Scottish girls around in the adult film industry, so we're glad that Skyler decided to change that. We do not know when Skyler started to nurture her love for pornography, but we do know that her big fake tits can be seen in hundreds of movies. She's a relatively new porn actress, who's been around for four years or so. Skyler is a petite girl who can be often seen in fake taxi's, fetish videos, anal and facial masterpieces, and much more.
Twitter: twitter.com/skylermckayxxx
Kendra Sunderland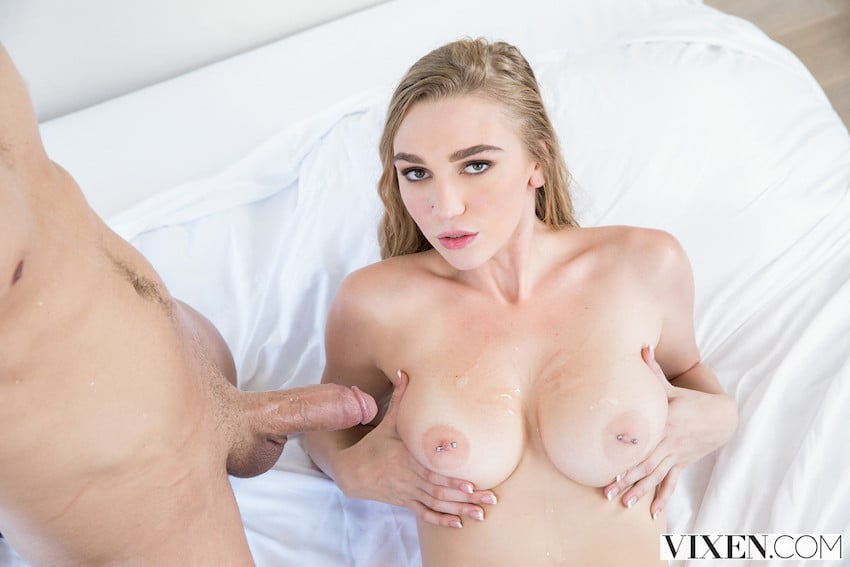 Kendra is a sexy vixen that comes from Oregon, America. She started her career as a cam girl and was actually charged for indecent exposure – she was caught recording her solo session in a school library! Her most famous role was as Library Girl, which we find very appropriate considering her background. She was only 19 years old when this movie was recorded, and it was enough to attract plenty of attention. This big tits pornstar is still an active actress and has starred in every porn movie you can imagine. Her boobs are a natural 32GG, and that's more than enough to make her a household name.
Instagram: instagram.com/therealkendrasunderland/
Twitter: twitter.com/kslibrarygirl
Lena Paul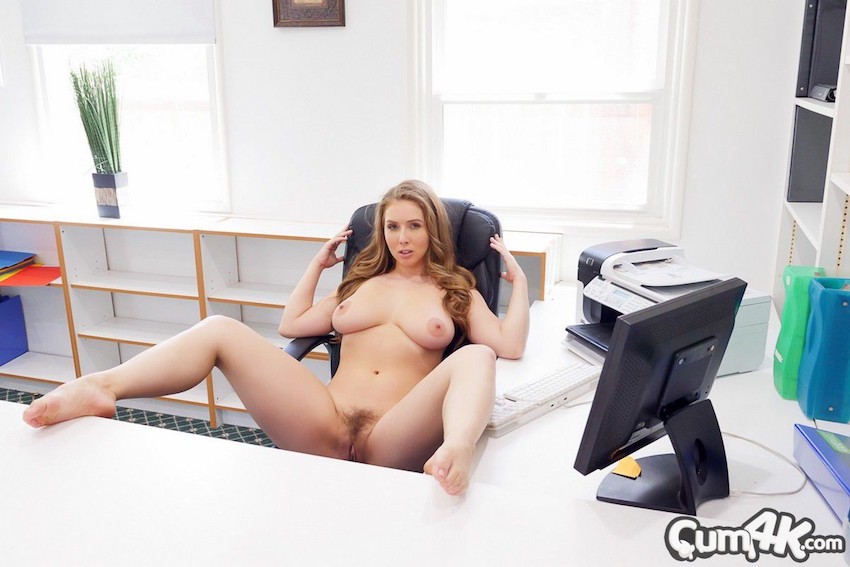 Lena Paul is a 26-year-old big tits pornstar that was born in sunny Florida. Her amazing body and magical jugs were featured in many movies, mostly anal and threesomes. Her measurements are a sight to behold – a 25-inch waist coupled with 32DDD boobs and a 36-inch ass. Before discovering her love for pornography, Lena was a businesswoman working on Latin-American relations. This is where Lena realized that her tight body and cute face got her more favors than her smart mouth ever did, and she started camming to help save her little company. Soon enough, that camming hobby turned into a job, and today we can watch her in over a thousand videos.
Instagram: instagram.com/lenapaulxo/
Twitter: twitter.com/lenaisapeach
Gabbie Carter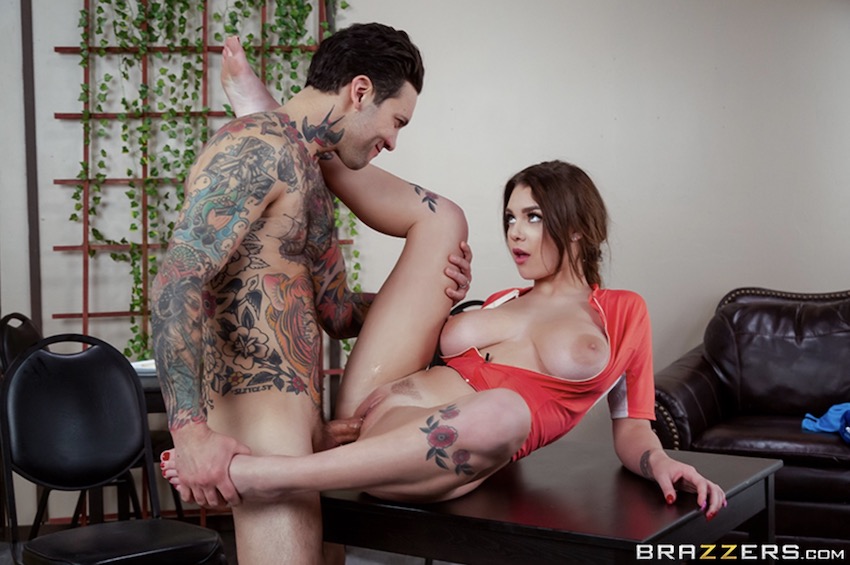 Born and raised in Texas, Gabbie was working as a hostess when she stumbled upon an ad published by SexyJobs. The big tits pornstar was more than curious and was only eighteen years old when she moved to California to start her wonderful pornography career. Her natural 32DD jugs were first seen in an anal video, followed by a threesome. What a way to start a career. She even got a Pet of the Month award from Penthouse in February this year. As of now, Gabbie has more than 90 movies where you can watch her perfect body ravaged by men and women alike.
Instagram: instagram.com/imawful69/
Twitter: twitter.com/gabbiecarter00
Peta Jensen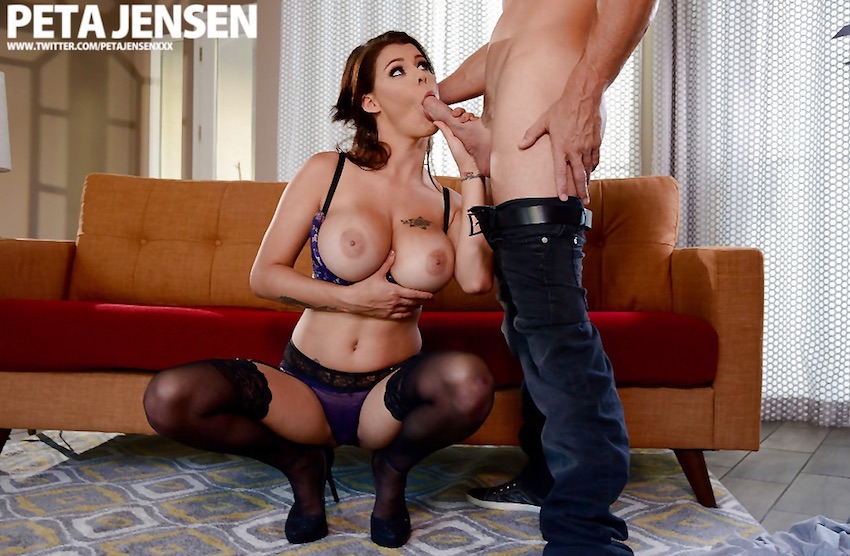 This 30-year-old vixen comes to us from Florida, USA. Peta was working as an exotic dancer fresh after graduating high school, where a talent hunter spotted her and offered her a role in her very first movie. This big tits pornstar was ecstatic about working for the adult industry because, as she puts it, she likes fucking and getting paid for it. Peta even has her own solo website where you can see all of her videos in one spot. Decorated with tattoos, piercings, and 34DDD boobs, Peta is truly a sight to behold.
Twitter: twitter.com/petajensenxxx
Nicolette Shea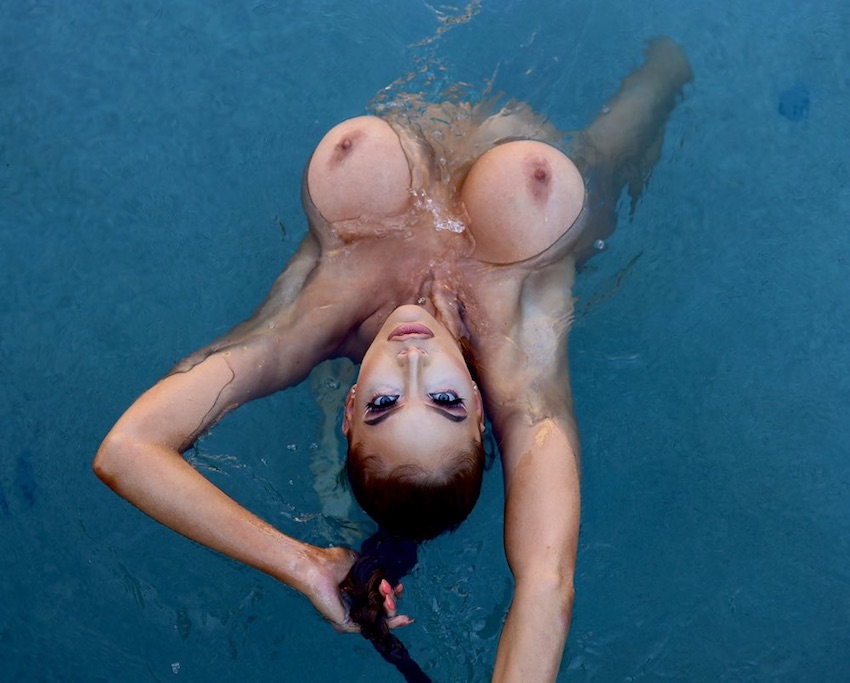 Nicolette is a curvy MILF star that started her career about two years ago. She began her career as a Playboy Playmate, and wasn't really into anything hardcore, only teasing and stripping, while giggling all about it. The big tits pornstar is 5'11", adorned with fake 36D boobs and a tight body to behold. Nicolette can often be seen wearing heels, towering over her partners, dominating them only by standing close. Nicolette is a huge poker fan, and she often enjoys playing it while cooling down from steamy recording sessions. Her very first scene was a shot for the famous studio Brazzers, and it's one of the hottest movies she ever recorded.
Instagram: instagram.com/nicolette_shea/
Twitter: twitter.com/nicolette_shea
Katrina Jade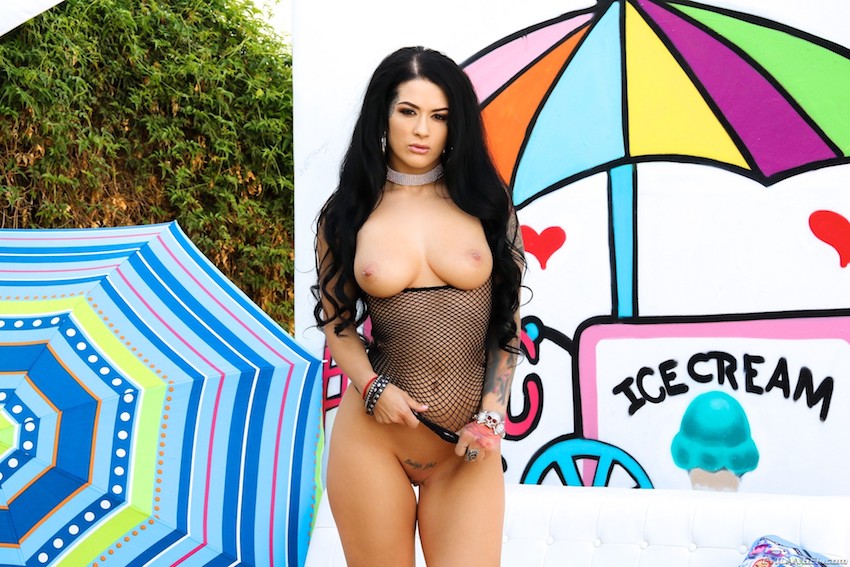 Katrina is a Californian big tits pornstar, born in 1991. Her body was sculpted by plenty of ethnic diversity, and you can try looking at her body to figure out where her glorious genes come from! She worked as a sales associate, and as a hairstylist before discovering the hot world of porn. Her husband was the one that helped her come up with her stage name, and together they ventured into Kink.com and sent her application. Her debut was in 2014, and ever since then she worked for every studio you can imagine. She won numerous Spank Bank awards and even one for World's Greatest (And Sexiest) Villains.
Twitter: twitter.com/kj_fetishmodel
Josephine Jackson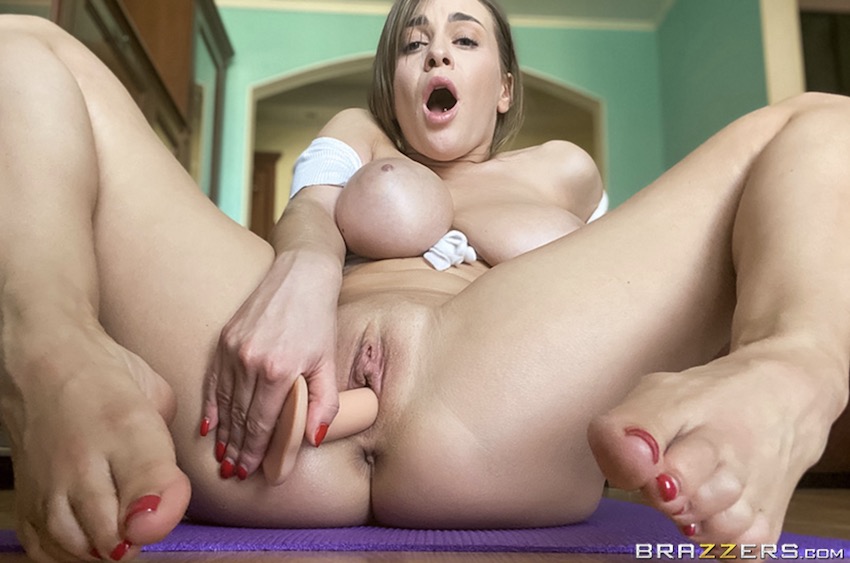 Josephine is a rising star – she started her career in 2019, and has already gained more fame than some of her much more seasoned colleagues. She comes from Ukraine and is only 25-years-old. The big boobs pornstar has natural 36C killer boobs and a perfect ass, which is why she gained so much traction. East European girls are always down for fun, and Josephine is no different. Her best videos include ass and boob worship, and some of the most amazing oiled up shots you will ever see. Her striking blue eyes and innocent face are a stark contrast to her voluptuous body, and if you want to see more from her we won't blame you – she looks like a girl that could fulfill every fantasy you ever had.
Instagram: instagram.com/ta.sama.actorka/
Twitter: twitter.com/josephinejxxx
Karma Rx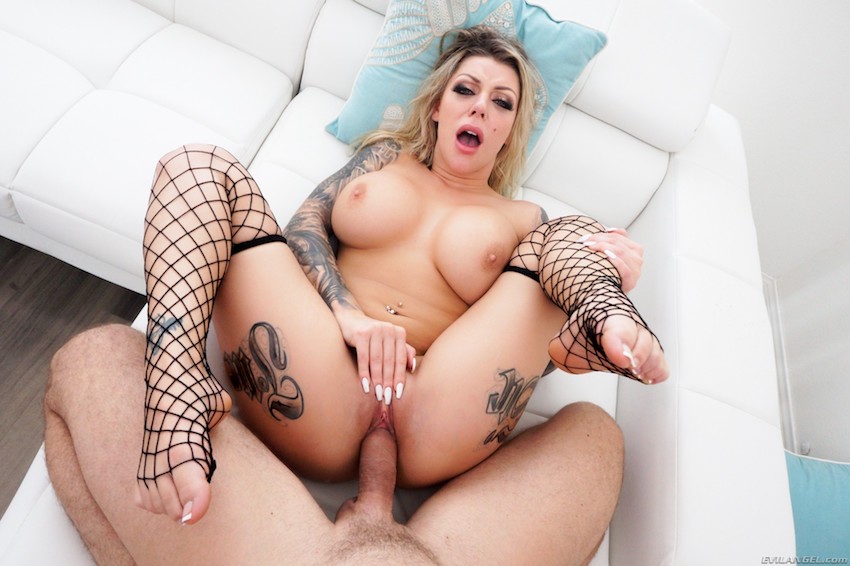 Karma is a newer addition to the world of big tits pornstars, and she is one of the most popular actresses today. She's been performing for about three years now, and she achieved a lot of firsts on her videos – her first blowjob, first squirting, and her very first creampie, and you can see all of that whenever you want. She was born in California and was only 24 in her first video. Karma has fake 32H jugs, but there's nothing unnatural about her amazing tight ass. This vixen is decorated with tattoos that are the perfect target for cumshots, and more often than not, they will be covered in semen.
Instagram: instagram.com/karma.rx/
Twitter: twitter.com/karma_rx
Anissa Kate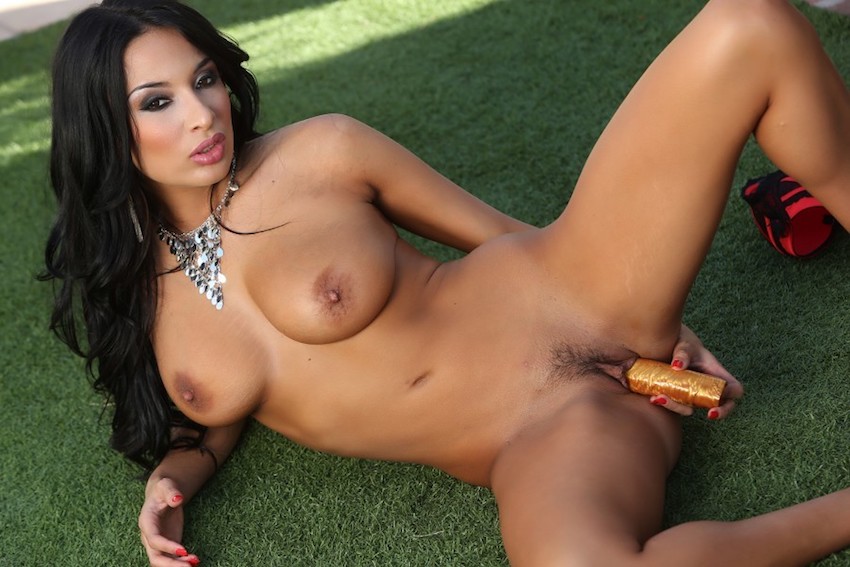 Anissa has the perfect name for the porn industry – in Arabic, the name means "lovable" and "enjoyable to be with", and we couldn't agree more with that. This 5'4" big tits pornstar is French, and in September 2011 she performed in her first hardcore explicit movie. Anissa worked in the field of economics before discovering her talent for porn. She states that one of her biggest fantasies is fucking a gorgeous transexual – big jugs, just like hers, a tight amazing body and a huge cock to fill her up. Anissa wanted to be a banker before finding porn, and we're very glad she chose the big screen instead of the protective bank screen.
Instagram: instagram.com/anissakateoff/
Twitter: twitter.com/anissakate
Payton Preslee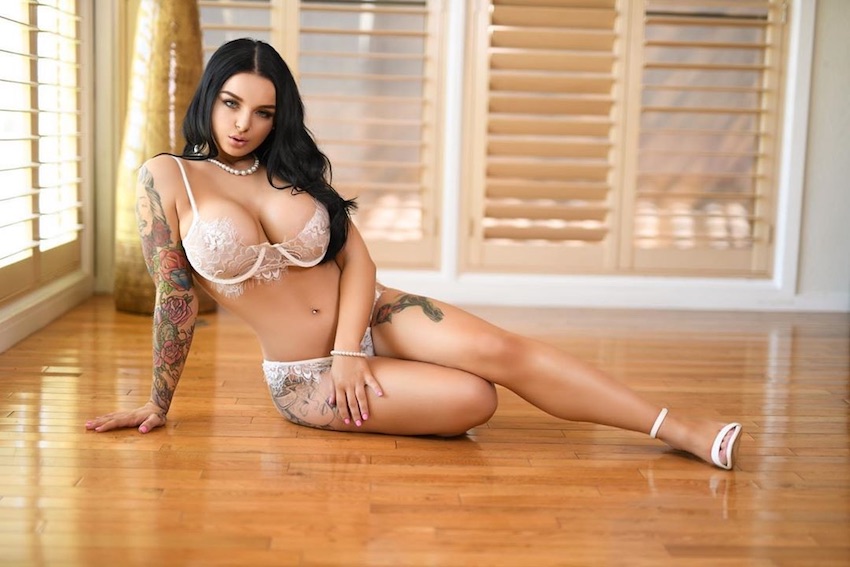 If big tit goth girls are your jam, then you'll love Payton Preslee. This big tits pornstar is 25-years old, and was born in Poland. Her 36DDD boobs perfectly accompany her tiny waist and huge, tight ass. Payton wanted to be a make-up artist – she went to beauty school, but it simply wasn't working out. She met a photographer working with Suicide Girls, and it just turned out that he worked for MyFreeCams. After emailing him she got her first gig, and the rest is history. Obviously, she is covered in tattoos and piercings, but her cute face is a great contrast to her dangerous body. Payton also works as a model, and you can enjoy many of her videos and photos online.
Instagram: instagram.com/paytonpreslee/
Twitter: twitter.com/paytonpreslee
Bridgette B.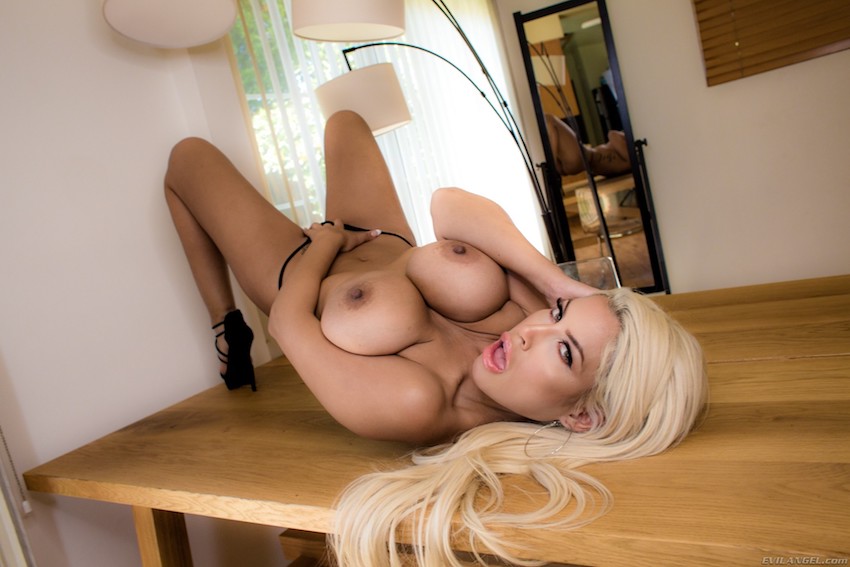 The shapely blonde big tits pornstar was born in Barcelona, Spain, in 1983. Bridgette moved to America to gain a college degree, and she earned a degree in Fashion Merchandising. She tipped her toes in the adult industry while she was still in college, working as a stripper, and briefly as a receptionist. Her very first movies were taped in 2008, and they were very hardcore – off to a great start. Bridgette also did some modeling gigs, using an alias – Spanish Doll. She has the Unsung Starlet of the Year award in 2012 and can be seen in explicit movies doing just about anything you can imagine.
Instagram: instagram.com/thisisbridgetteb/
Twitter: twitter.com/iamspanishdoll
Nina Elle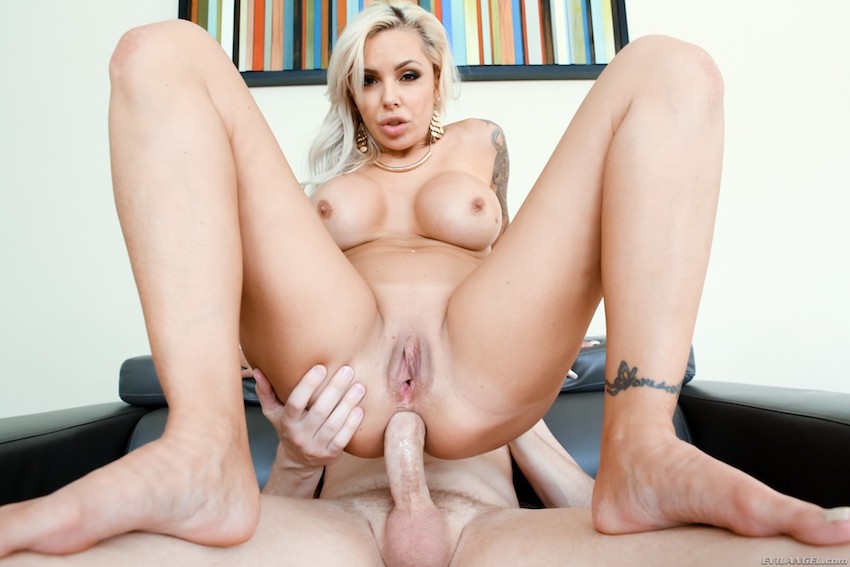 The blonde bombshell comes to us from Germany. Born in 1980, this big tits pornstar was a military child and daddy's favorite little girl. Before she starred as a MILF in porn, she was a Dental assistant. As a child, her mother had a hard time getting her to keep her clothes on, as she just loved showing off her body. Nina claims that it was Oprah who got her interested in the adult industry. Oprah had two guests who were helping out their family by camming, and Nina was tired of being poor. Her camming was very well received, and soon enough she turned to hardcore porn. She loves having sex, and we love watching her enjoy it.
Instagram: instagram.com/ninacochina69/
Twitter: twitter.com/ninaellexoxo