If only I would know where to start when it comes to porn superstar, Nikki Benz. First and foremost, I am sure you were waiting for this moment to happen. For us to finally put an article together about the stunning blonde and busty MILF, Nikki. Here we are now, enjoying ourselves not only with Nikki's free porn videos but with her short bio and a few pictures, too. Are you ready to proceed?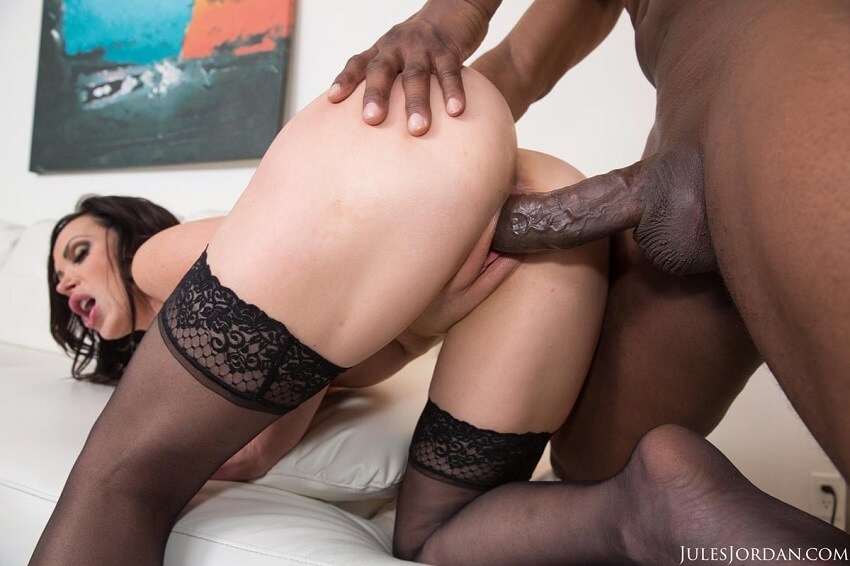 Since I do not know where to start, I will go with the beginnings of Nikki's career. Nikki entered adult entertainment business just before turning 21. She was already familiar with modeling and such so decided to take the plunge. Nikki sent her bikini photos to an adult film director in Florida Guess what? He was impressed and instantly flew her out to Fort Lauderdale to shot a girl-girl scene. Ever since, Nikki Benz is in the porn business, doing magnificent stuff in front of the camera.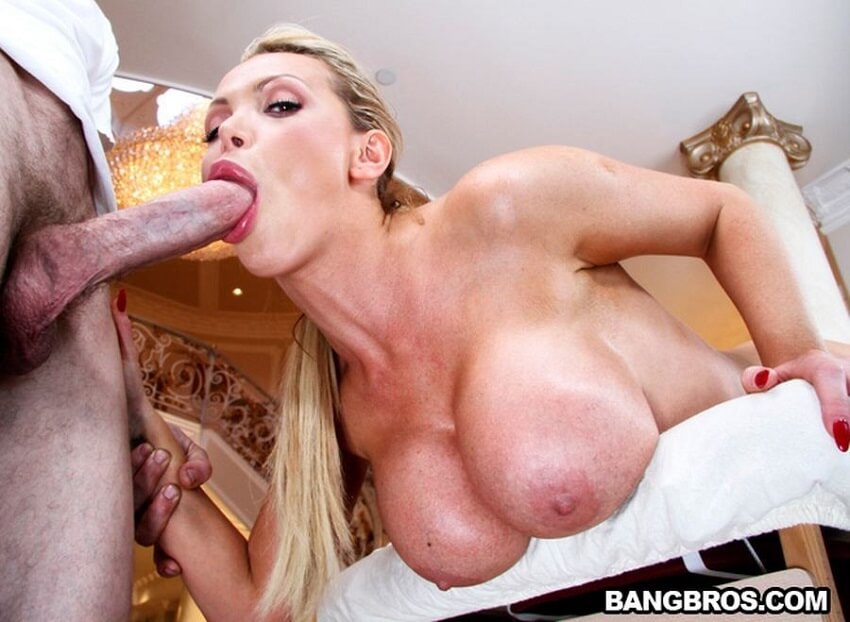 Over the long years of being in the Smut business, Nikki worked with all the major porn brands. You can find Benz's work in videos and scenes from Brazzers, Penthouse, Vivid, Digital Playground and Evil Angel amongst many others. Everyone wants a piece of Nikki that is for sure. But Nikki gained popularity not only due to the fact of being an amazing porn performer. She appeared in mainstream media, too. You might remember her from the "Pain and Gain" movie, the "Saints Row" video game or FOX Sports' show called, "Cubed." The later you might not be that familiar with since Nikki tried to keep it for herself although that is not possible if your name is Nikki Benz.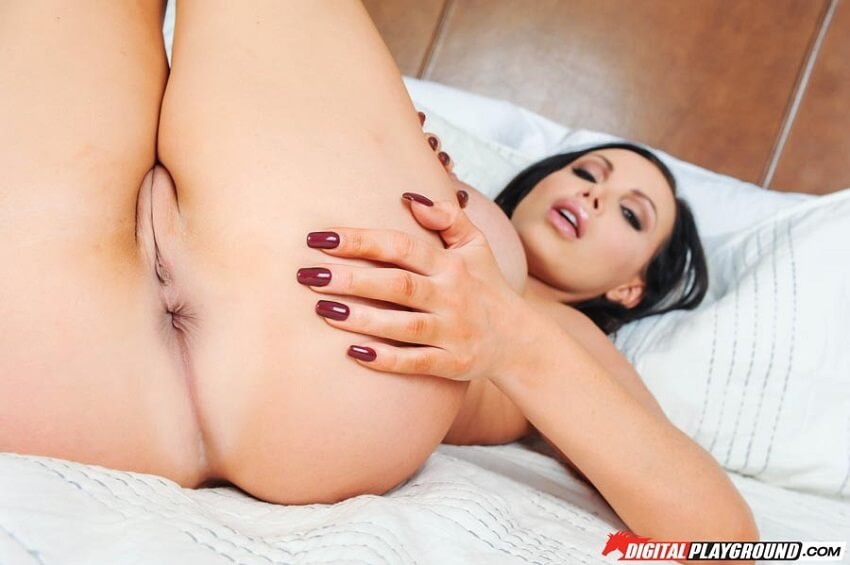 Everyone knows Nikki! With her Twitter account slowly approaching the one million milestone and with an Instagram account that already exceeded 2 million followers, Nikki is a really big deal in the porn business. But her work speaks for itself. No wonder why she got crowned 2011 Penthouse Pet of The Year and 2015 XBIZ Crossover Star of the Year. And in 2016, Nikki entered the AVN Hall of Fame. Moreover, Nikki has her signature Fleshlight available what might be the closest you get to fucking her. Not bad at all. By the way, did you know that Nikki ran candidacy for Mayor of Toronto in 2014?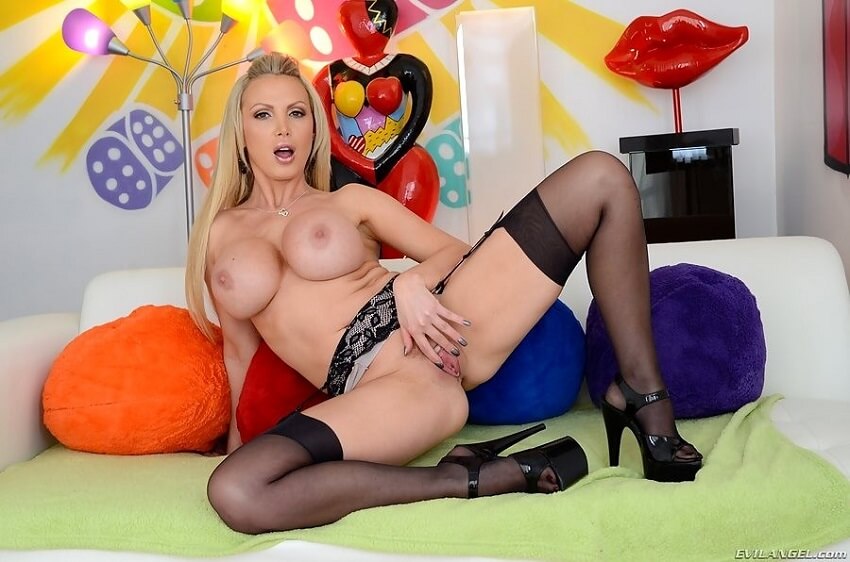 According to IAFD, Nikki was born on December 11, 1981, in Ukraine but moved to Canada when she was 7. Shall we say Nikki is a Euro Canadian? Now we know when that facial expression comes from. HOT! Instead of further talking about her, let free Nikki Benz's porn video do all the rest. Of course you will find a description under each video so more from me! Enjoy Nikki fucking like a mad woman in her best XXX videos and sex movies.
Outstanding live cam show by the busty Nikki

Whether she is alone, with another hot babe, or enjoys herself a large cock, either way, Nikki always does a splendid job. This time, you are about to witness a live sex cam show by no other than Nikki herself. Watch her and those gigantic fake boobs in all their amazing light, while Nikki Benz goes down on herself with a sex toy. She fingers her pussy, massages her clitoris and penetrates her vagina with a vibrator. Wait until the end when she introduces a secondary dildo to spice things up. Ah, those boobs, I could stare at those forever.
A day in Miami with Nikki Benz

Are you ready to see how things go on a day-to-day basis over at Nikki's? You guessed it, whatever she does, and no matter how busy Benz might be, there is always time for some fun. And by fun, I mean sex. This lucky stud happens to be even luckier when Nikki starts to work his cock with her outstanding blowjob skills. If you are ready to see the magic happen, and how an experienced woman does it, you sure did come to the right place. From sucking to fucking, you will witness it all and an array more. Let this blonde babe do her thing for your viewing pleasure.
Blonde nurse gives full body examination

If you need to check if your body and health are both in the perfect shape, you better visit blonde nurse, Nikki. In fact, you should especially pay her a visit in case you feel like something just does not feel right. If that is so, Nikki will make sure to make you feel good 100%. How does she do that? It is very simple, Nikki will put on the sexiest and raunchiest nurse outfit and suck your dick and fuck you like there would be no tomorrow. In short, Nikki does whatever it takes to make you feel better again, and she always succeeds at it.
Anal creampie for the blonde slut, Nikki Benz

When she appears in front of you wearing that smoking hot and super erotic black lingerie, you will immediately grow a boner. And if you are a lady, your clit will swell instantaneously. Just look at her – AMAZING! However, what Nikki is down for right now is to get her ass fucked hard and passionately by Mike Adriano's tongue and massive cock. It feels so good, he simply cannot hold himself back and creampies Nikki's asshole with a large dose of jizz. As professional as Nikki is, she takes every last drop of Mike's cum with her butt and enjoys it to the fullest.
Dirty boss, Nikki, wants a big black cock badly

For a good while, Nikki was Nicole's boss until Nicole decided to quick and start her own fashion business. She made it grow so large, Nicole is now Nikki's biggest competition. How will Nikki Benz deal with it? Of course, she invites over Nicole's exclusive model, Jason. Not because she wants to steal him, Nikki just wants to have some fun with a BBC. While Jason might be exclusive to Nicole, his enormous chocolate cock sure is not. After a quick chat, Nikki has no problem seducing Jason and makes him fuck her wet pussy hard. To seal the deal, Jason facializes blonde Nikki with a hot load of spunk.
Some cocks get to have all the fun

When it comes time to take care of stiff cock, it is Nikki that you are going to want. This girl has the skills that one can develop only by being a total slut for numerous years. She knows just what to do and always makes her men happy, like you can see right here. She takes the massive thick thing deep into her throat and gets it ready to fuck her massive tits. Once he is ready to finish, it gets stuffed right into her tight little asshole. Her man thanks her with a giant load on a spoon for her to eat.
A tight dark hole is all you need

It does not take a whole lot of coaxing to agree to slide your cock into a tight asshole. It takes even less when it happens to be the asshole attached to Nikki Benz. This girl knows how to get things nice and stiff and ready for action. It all starts with her warm, wet mouth, but quickly moves to her massive tits. They are all a dick needs to be ready for action before she gets on her side and presents her hole. The cock slides in effortlessly and Nikki takes it all while her fingers work her pretty little pussy.
She has the right to get fucked hard

No slut is safe from the long arm of the law and Benz is about to learn just that. When cops pick her up, Nikki learns what authority can get you. The horny female officer gets her right up against the car and gives her a pat down. What she finds makes her happy. The massive tits that she takes into her hands give her more than enough probable cause. Back at the station things take a turn and the officer gets what's coming. With her legs over her desk, he stuffs Nikki's pussy extremely hard.
All fun and games until he drops the load

Two horny sluts are making work for a handy man very hard. One of the blondes is extremely curious about the other's tits and Nikki Benz is more than happy to show them. The man tries to focus but once the lesbian tongues come out, it becomes impossible. As soon as they leave the room, he has the great idea of setting up cameras. Unfortunately for him, they walk back in and catch him in the act, but they are horny and forgiving. The ladies decide to treat him to the kind of action he was trying to catch with a three-way.
Four hands are much better than two hands

No one ever gets this lucky when they go for a massage, but they don't get Nikki Benz massages. When she and her friend get the guy on his back and a collar around his neck, all bets are off. They oil up his entire body with their gloved hands. Then it is time for them to go to work. His back gets worked just as much as his front, but it is his cock they want. A massage should always have a happy ending and that is exactly what he gets. The two masseurs share his creamy load between them and then share a kiss.
Big black cock gets a treat in public

Sometimes a girl just cannot get cock off of her mind and that is the problem blonde babe, Nikki Benz is facing. She has a massive black dick only inches from her. Benz simply cannot control herself when she knows it is so close. The only thing to do is to get right down on her knees in public and take it out. The thing is already stiff from spending the day with her. It slides right down her throat after she runs her tongue all over it to taste it. Things move inside when time comes for Nikki to accept his massive load after the interracial fun.
::
Do yourself a favor and follow Nikki both on Instagram and Twitter.