We love everything about California based model, Brittney Doull. She is this rock n' roll chick that you always fantasize about. Her body is amazing, quite heavily covered in tattoos, slender and firm. Wait until you see that perfect ass and a lovely pair of boobies. You will feel blessed. Your day just became ten times brighter and you are now safe to kick off the new week in style.
According to Brittney Doull's Model Mayhem profile, she says she is versatile, efficient, hard-working and flexible. Brittney also says that whatever kind of clothing you would like her to wear, she will do her best to make it look as stylish as possible. With several years of experience and working with loads of photographers, Brittney sure does know what she is doing.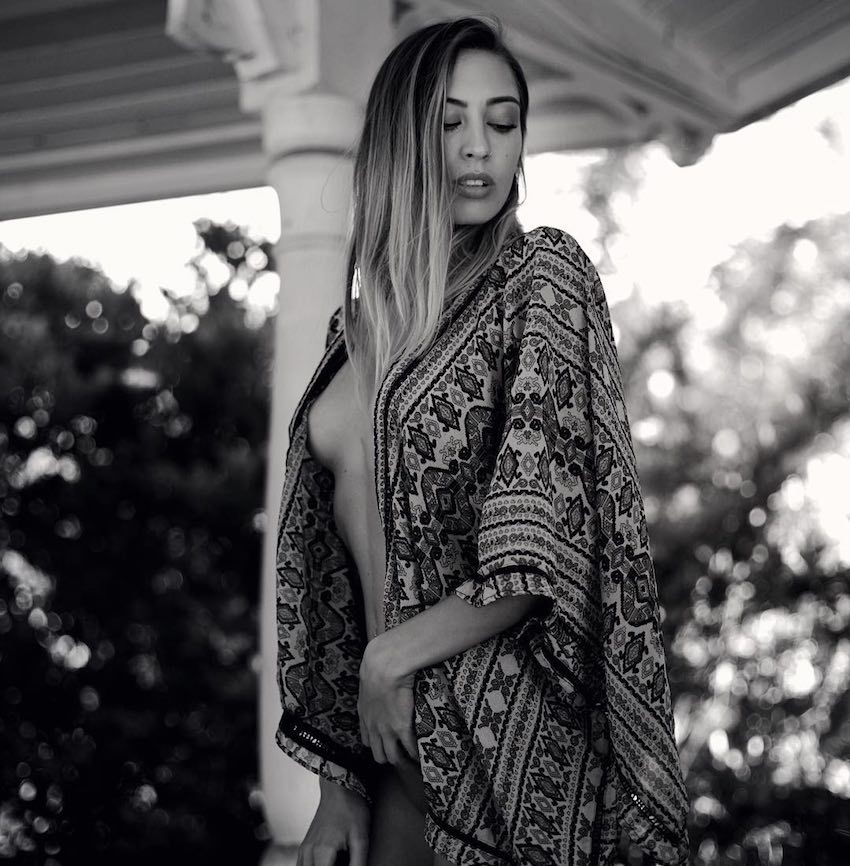 With so much sexiness going on, Brittney Doull is the perfect fit for or Hottie of the week feature. She does not mind flashing her nipples but sadly, you will not be seeing those today. Still, all these sexy images of her will get your mind racing. If you cannot see it, you can always imagine it and that is something, too.
Seeing Brittney wearing a sheer top without a bra will definitely make you think of things. What that might be is entirely up to you but I know that you are dreaming about some super kinky stuff. By all means, do it as heavy as you want. For as long as it stays in your imagination, there are no limitations. Go insane and be the biggest pervert in this whole wide world.
Now is the right time to set ourselves loose and enjoy Brittney Doull's sexy pictures. We have quite a bunch. On some Doull shows more naked skin while on the others she looks as glamorous as possible. Which you like most, tell us in the comments section below.
To indulge yourself in even more Brittney heat, follow her on Instagram.