It is not that uncommon anymore that we are seeing the revolutionary porn director, Greg Lansky, in a mainstream video. With the amazing work that he does, Greg is bringing porn closer and closer to the mainstream media. He is constantly emphasizing the fact that pornstars are artists and that adult entertainment is art. It does not always have to be a cheap hotel room, poor video equipment and the worst performance possible the first thing that comes to mind when you think about XXX.
With Greg, you get to watch porn that you might have not seen yet. However, that sure is not true since you probably seen all of his work thrice. In a row! What to say, it sure is amazing, glamorous and way more professional than you think.
Along with the established BLACKED and TUSHY companies, Greg's latest creation is VIXEN. It is yet another different take on adult film production, focusing on acting, quality and the overall story of each movie or scene. Let's just say it is different, just like all the rest what Lansky does behind the camera.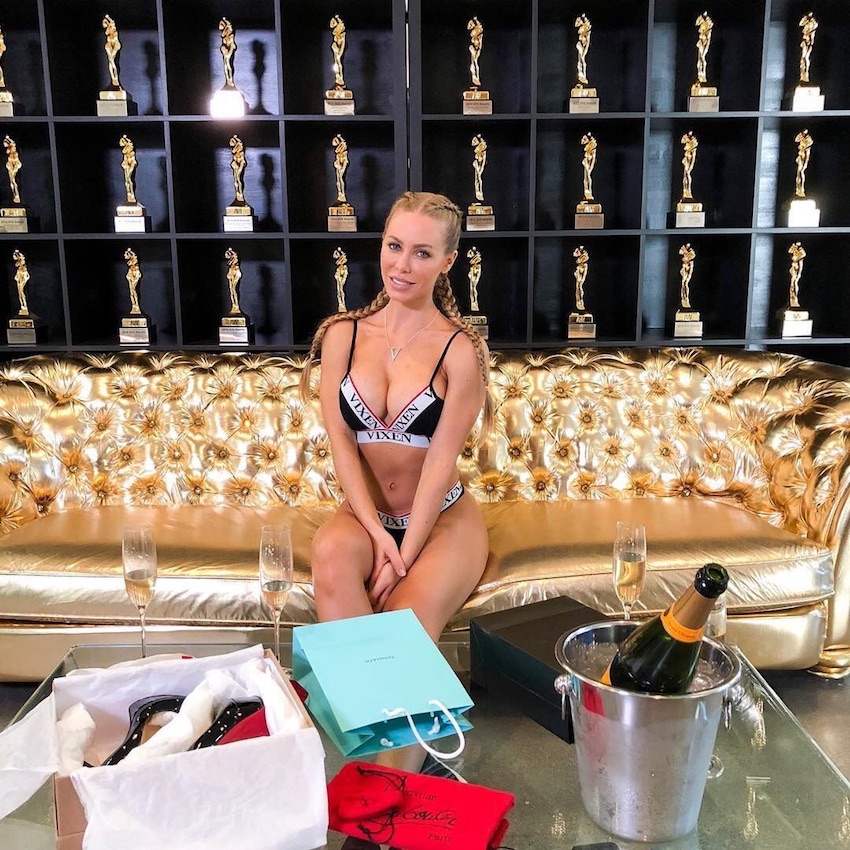 I do not know whether Buzfeed is impressed by Greg's Instagram profile or they just cannot get enough of his porn what made them visit San Fernando Valley, "the heart of the adult entertainment industry." It is time to look behind the scenes at where all the outstanding work is made. Or like the host, Aria Inthavong, says, "To look behind the scenes at where the sausage is made here at the VIXEN offices."
It is no other than the porn superstar herself, Abigail Mac, who welcomes Aria to the world of VIXEN. They check out the awards trophies of which two are Abigail's and even watch one of here award winning scenes. Do not ask me which that is!
The day Aria and Buzzfeed visited VIXEN was January 13, 2018. It was the day when Greg and the crew announced their latest VIXEN Angel. It is a monthly ceremony that they hold down in order to celebrate the women of the adult industry. By now, you already know who the girl is but let's make it like you are hearing it for the very first time. It is no other than the blonde beauty, Nicole Aniston.
Everything Greg and VIXEN do is grand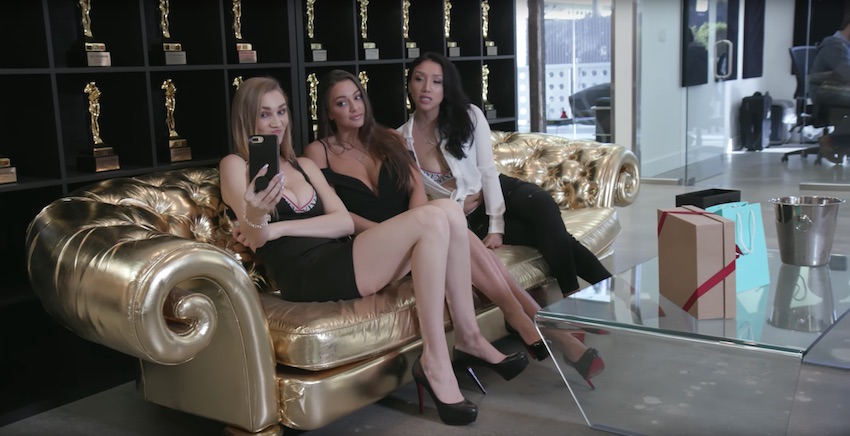 Aria also interviews VIXEN's very first Angel, Kendra Sunderland, who shares her experience "winning" something for the very first time in her life. Kendra also adds that working with Greg is way more than just a job and that it feels like she is part of a way more significant project than she initially signed up for.
After a quick chat with Kendra and being part of the big announcement, the whole crew then hits up this cool boxing gym to shoot Nicole's VIXEN Angel pictures. It is something everyone would want to be a part of. Just standing in the corner, enjoying the whole experience from a spitting distance away.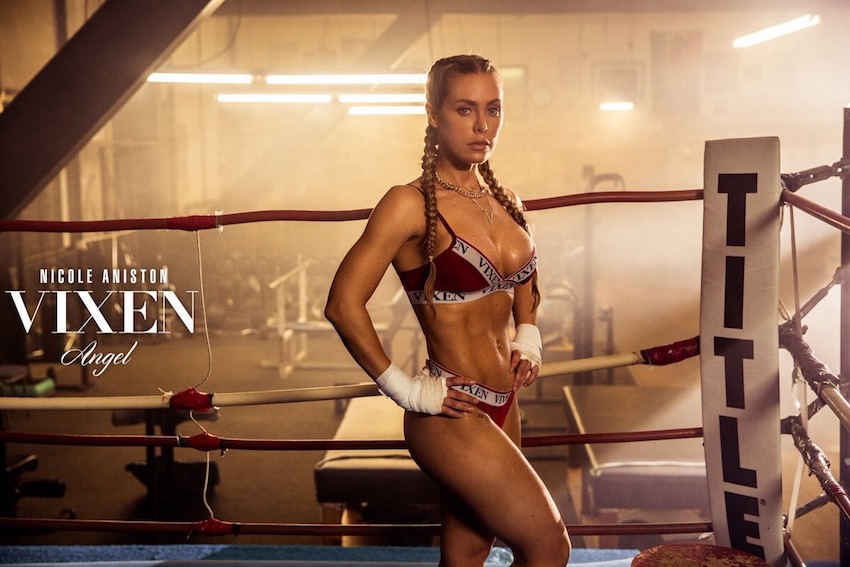 But we will end the whole fun with Greg Lansky's words. "When people look at us, they say that, 'Wow, these people put in a lot of effort, a lot of money, a lot of means just to get fantastic shots,' because that's what we're about. We like to do things grand."
It is always exciting seeing what is going on behind the scenes. While we are bombarded with millions of porn videos on a daily basis, a quick break from the fuck action is always a wise decision to make. But no, distancing yourself from the adult entertainment industry in its entirety is not clever. Just watch something else, like this "I Spent The Day With An Adult Entertainment Company" video.