Monday's are my favorite, thanks to Christina Belanger and all the other Hotties of the week.
I do not know what's up with all the corona hype over at your end at the moment, but I do know that Christina will cheer you up no matter what.
Sometimes, I genuinely wonder whether or not these girls are real. I mean, I know they are real, but how real are their bodies?
Of course, a lot can be achieved with dedication and committing to staying lean, however, Christina Belanger goes over and beyond.
You know what's best? I am pretty sure she is an all-natural Instagram sensation.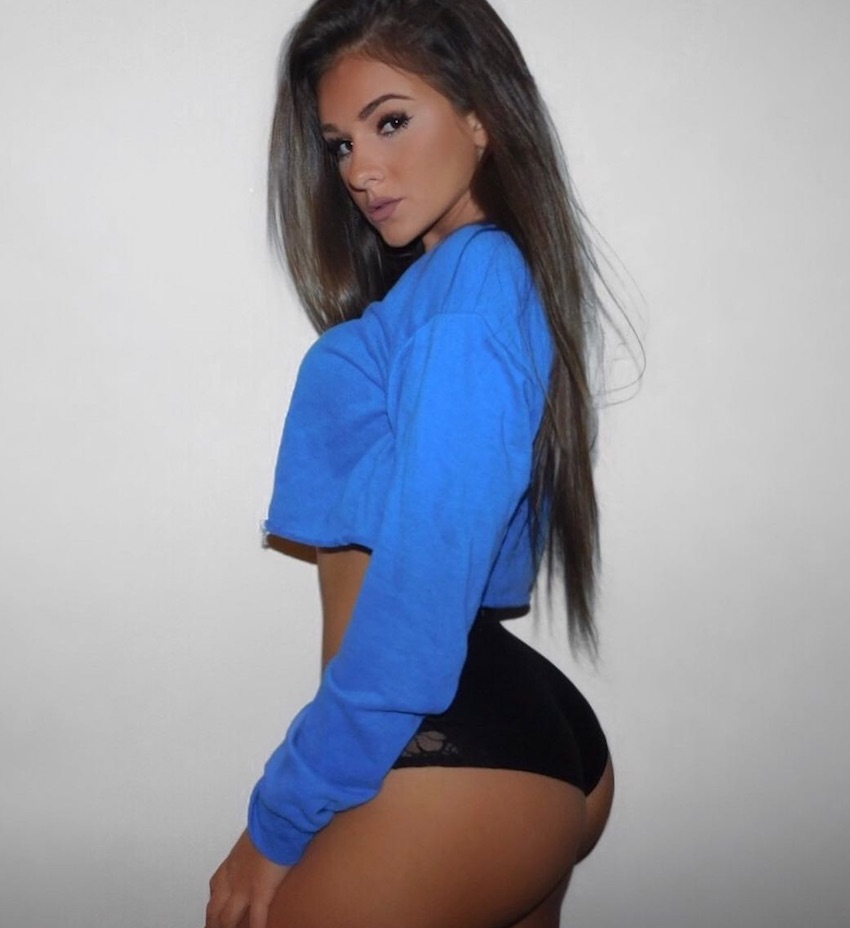 But the ass, ah, the ASS! I am not even sure what to say about it, as it is just too good to be true.
There's more.
The face of Christina is like of a doll. Again, so perfect, it is hard to believe it's real.
Moreover, the legs and the belly, ah, man, I am literally going crazy right now. This babe is to die for, and she knows that damn well.
With nearly 300k followers on Instagram, you know that Christina Belanger is doing something right. On the other hand, even if so many folks are following her, still, Christina is somewhat unknown.
Thanks to all the sexy images that we have here, as well as on her Insta profile, we do not really need to know who she is.
The images reveal it all and then some.
That said, you better give this lass a follow immediately if are not a fan yet.
Even though I am not really familiar with Christina Belanger, I do now that she likes to wear a bikini – like all the time.
By the way, does she really have a monkey for a pet? That's crazy.