This other day, I randomly typed "babe" in search on Instagram and look who I got, Elaine Babo. Sure, there were some other ladies that popped up for me, but I sure could not skip Elaine. She is Brazilian and she likes to work out quite a lot, meaning, Elaine is a super fit woman. Maybe even too fit for you? But she has boobs, she has ass, she has abs, man, Elaine has it all!
If strong girls are your thing and you have never heard of Elaine Babo before, you will going to love this week's hottie of the week. On her Instagram profile, Elaine posts loads of inspirational stuff, sexy stuff and, of course, clips of her workouts.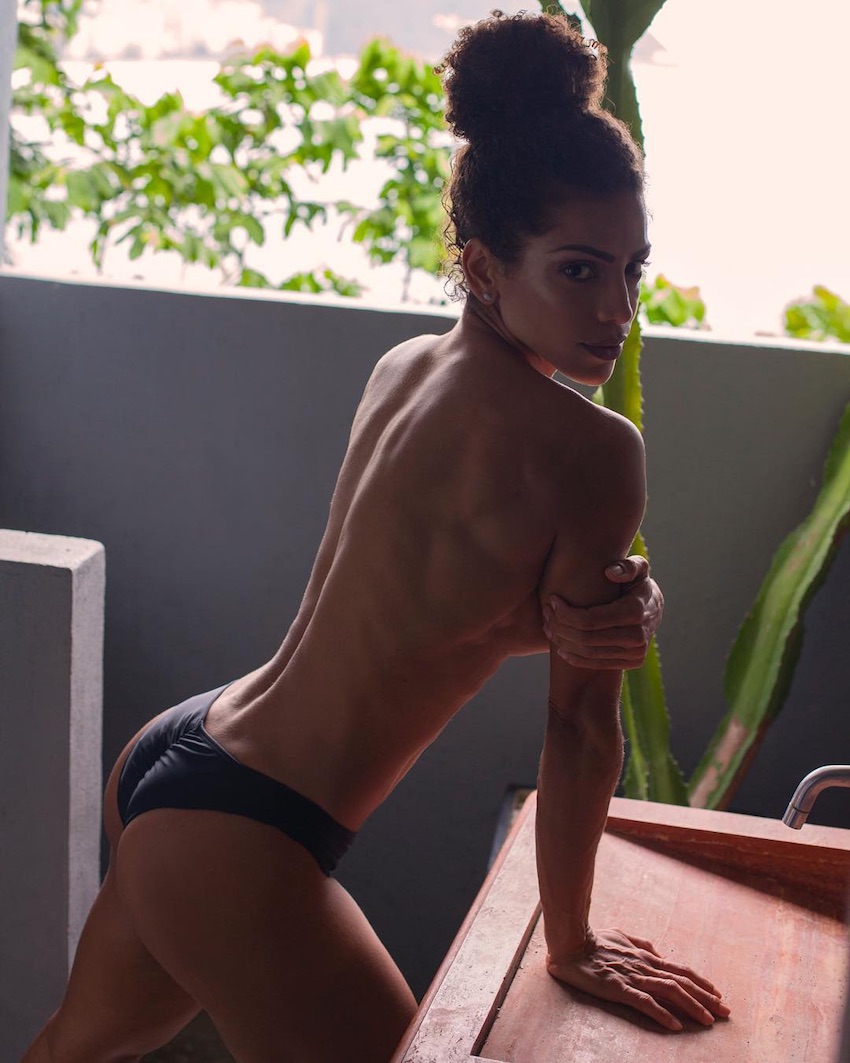 Today, we will mainly focus on the sexy stuff. You might and you will find Babo topless quite often and sometimes, she is even fully naked, covered only with a blanket. I know right, your mind starts racings and you begin picturing things. I feel you since I am no different.
Maybe, one day, Elaine Babo decides to take it all off and shows us her glorious assets. I dunno, maybe she has already done it, it is just that I am super new to her and do not know much about Babo. I sure will not miss following her on Instagram and be up to date with what Elaine does on a day to day basis.
What I find really hot about Elaine is that she might be muscular but she is the sexy kind of muscular. She is not a bodybuilder and her face is still pretty and her body exceptionally tempting.
What I will do right now is browse Elaine Babo's Instagram profile for the most enticing pictures and post them here for you. I know, you will thank me later so you are welcome.